Almost anyone who has felt the thrill of racing through the open desert has dreamed of one day becoming a professional dirt racer. There's a unique thrill that you can only understand if you've ever sat in an open windshield truck, buggie, or UTV and felt the wind and grit fly by your face. This is a different sort of experience than exploring typical "jeep trails" and the objective here is to go as fast as possible as safely as possible so you can do it all again as soon as possible. BFGoodrich is the undisputed king of tires in this space and if you watch any of the leading races including MINT 400, Baja 1000, or even King of Hammers you'll notice that the pros all are riding on their latest tires. Often this is the KR3 - known for its grip as well as rugged sidewalls able to resist damage at relatively low air pressure. Now though, there's a version for the rest of us to use on UTVs and off-road trucks such as custom Jeeps, Raptors and Colorado ZR2s.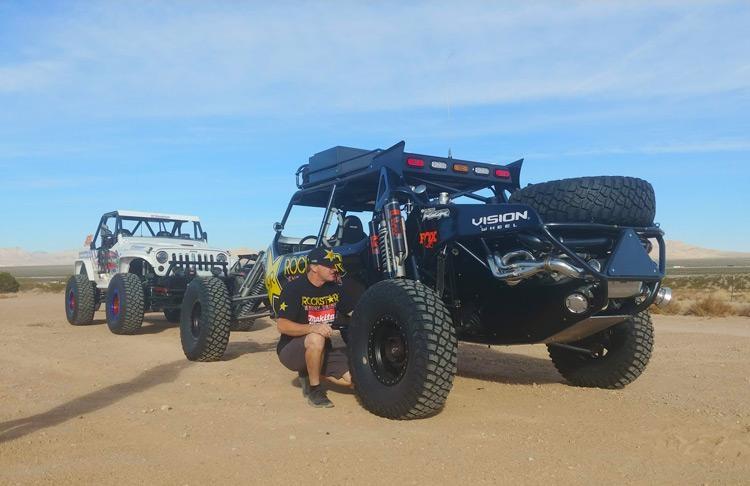 The BFGoodrich KM3 is designed to bring the best race-tested technology to a consumer level so you and I can tackle tough terrain safely. It's designed to be 5% better in mud with and 8% better on rocks as well as 27% tougher sidewalls to resist puncture as well as pinches due to tires being deflated for maximum offroad performance. We just wrote a more detailed article about the BFGoodrich KM3 tires over at GuysGab.com as well.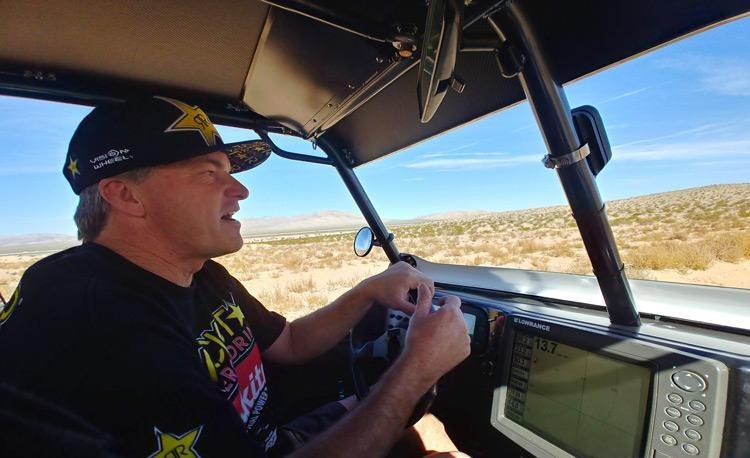 BFG invited us to join them for an opportunity to test the tires out last fall racing through the desert just outside of Las Vegas on part of the famous MINT 400 course. Even better was that our trail leader that day was four time Baja 1000 champion and off-road racing legend Rob MacCachren who was also giving ride-alongs in his custom built prerunner.
While many people involved in dirt racing find success by simply spending lots of their own personal money, it was interesting listening to Rob and how he built his team up from scratch. Like BFGoodrich itself, dirt racing is something in his blood. He's the son of an off-road racer and won the 1973 Nevada State Motorcycle Championship at the age of eight. Since then he's won more than 200 of-road races including four Baja 1000 races. Today, he drives the Rockstar Energy Drink Ford Trophy Truck ain SCORE and Pro 2 Unlimited in LOORRS.
To get a chance to ride along with him was almost like playing golf with Tiger Woods and it's one of those bucket list experiences that everyone should try sometime. There's just so much knowledge and experience that people like Rob have and to not just hear him but ride along was incredible.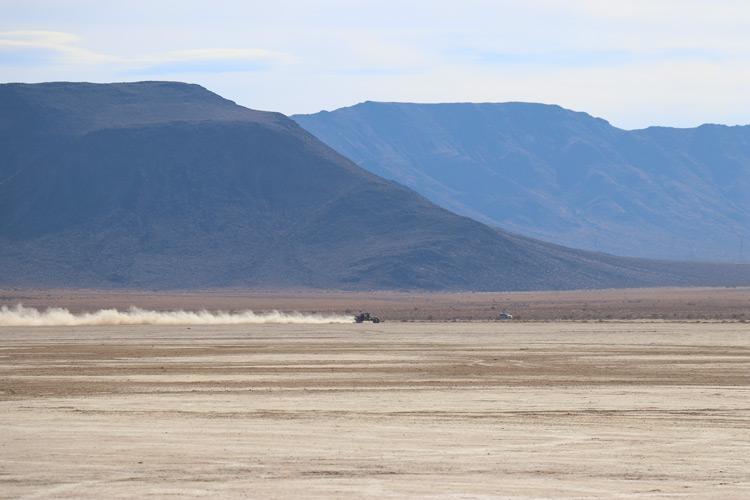 This trail featured all of the terrain that a good off-road tire needs to be able to attack including whoops, deep sand, rock, gravel, and high-speed racing along a dry lakebed. Ironically for a tire with "mud" in the name, we weren't able to test it in mud but I was impressed by the huge lugs and I'm sure that the "mud-phobic bars" would have done a great job at preventing muddy soil from accumulating on the tires.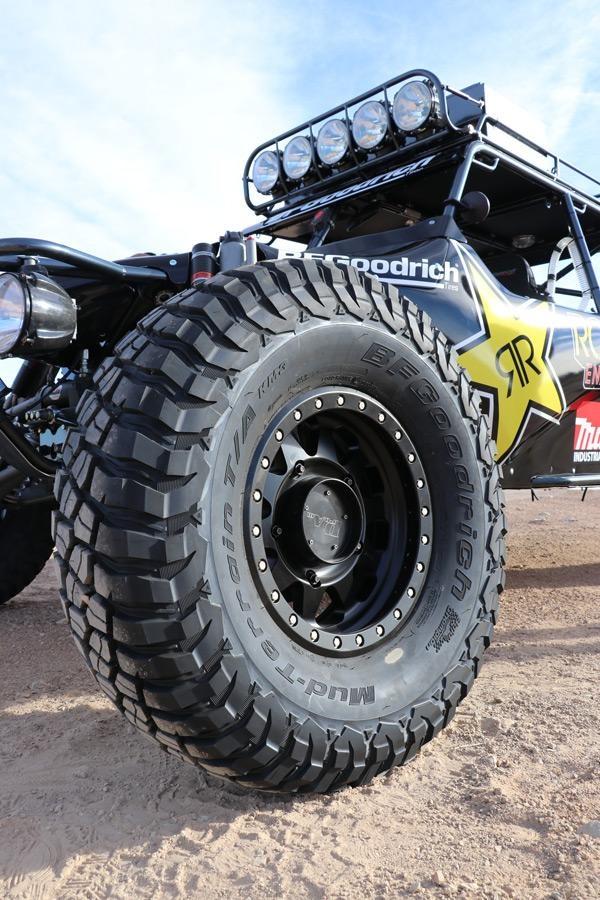 Afterwards, we got the chance to also do the trail on our own or take another ride along in the Impulse Off-Road custom Jeep.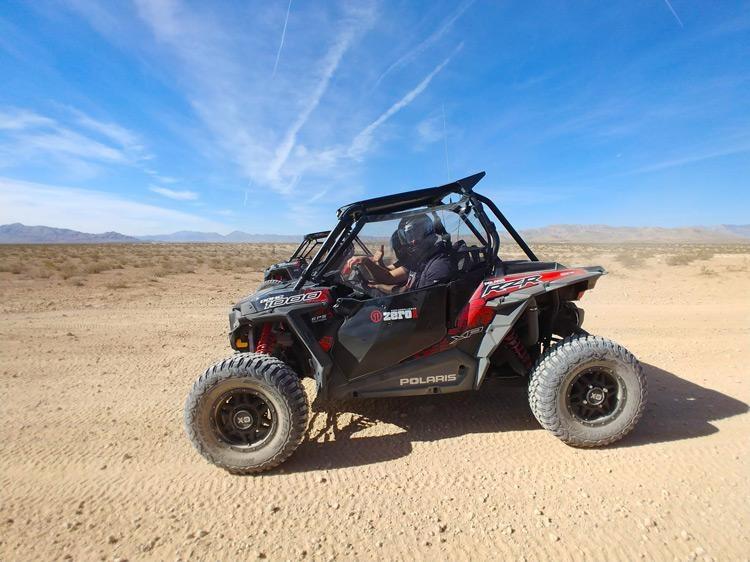 One of the things that was exciting to me is that the new BFGoodrich KM3 tires are available for pretty much any off-road performance vehicle you can imagine. While others are designed specifically for trucks, the KM3 has sizes for 15"-17" rims as well as 18", 20", and 22" rims.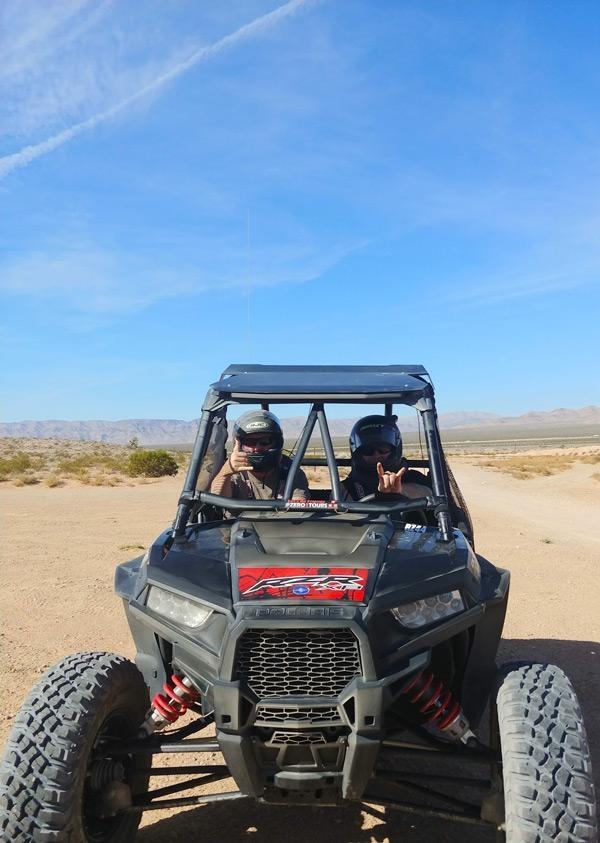 For those of you with RZRs and other similar UTVs that means that there's an awesome option out there to allow even more performance from your favorite machines.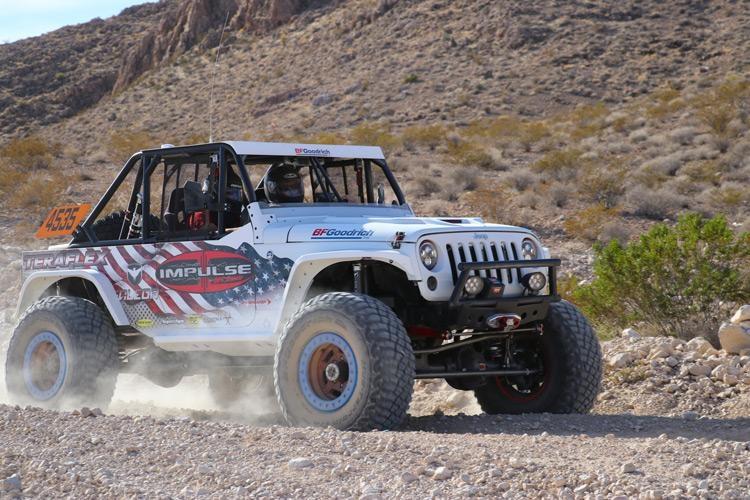 And of course, if you are designing a custom build, like this Jeep from Impulse Racing then the BFGoodrich KM3 tires are available for you too.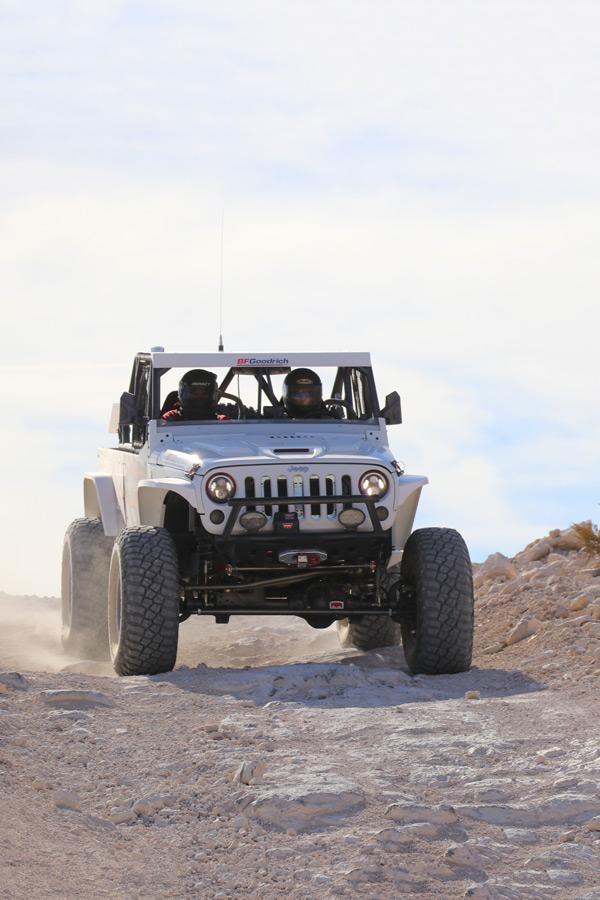 This is an interesting time for off-road enthusiasts. While there is the old guard that has been racing and crawling through challenging terrain for generations, there industry is starting to get broad enough to allow for even more rapid innovation.
This was an incredible opportunity to spend time with an Off-road Motorsports Hall of Fame member and learn a bit more about the role tires play in off-road racing. Thanks BFGoodrich for an amazing opportunity and make sure to look for them in the upcoming MINT 400 coming up on March 6, 2019!