March Madness is almost over and we are on the brink of the Final Four tournament. I bet this has given you a lot of time to see the man caves your buddies have and dream about what you could create one day too. The folks over at Modernize.com have sent in this quick roundup of cool mancatave ideas and tips.
Man Cave Design Basics:
To even register your personal space as a manctuary, you need three things ...
Television. Positive points for slow-motion playback. Negative points for tube TVs. As a rule of thumb, you should be seated one foot from the screen for every eight inches of screen diagonal width. For example, if you own an 80-inch TV, you should be seated 10 feet away. You can scoot closer if you own an HDTV or Ultra HDTV.
Food with trans fat.
Manly paraphernalia: taxidermy, darts, trophies, whoopee cushions, that sort of thing.
But you're up against stiff competition. It's tougher than New Year's Eve or Super Bowl Sunday. Everyone wants to host a March Madness party, and your latest TV and Barcalounger might not cut it.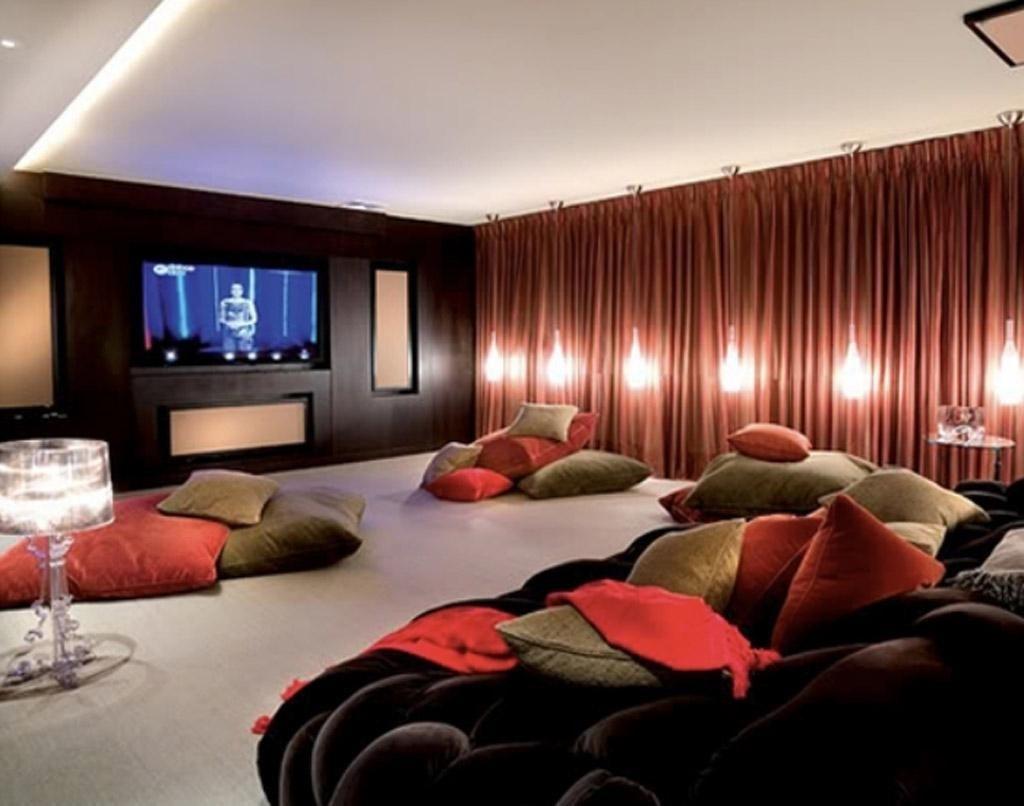 Easy-Clean Furniture A dirty man cave is an open invitation to mice, mold and dust mites. And, let's face it, men don't clean. So choose easy-clean furniture like a microfiber sofa, leather lounger or vinyl loveseat. Cover old furniture with slipcovers. Swap out deep-pile carpet for a carpet tile mosaic. Mount tables on casters. Purchase your wife a robotic vacuum cleaner for Christmas, and then repurpose it.
This room almost did away with furniture altogether. Occupying the floor are Manhattan-sized pillows, which can be arranged around the television or a board game. Surround-Sound Stereo System A flat-panel television and high-quality stereo system can teleport you and your buds into the front row of the Final Four games.
Tips For the Best Home Theater Sound:
Choose a high-amp stereo system to handle volume surges.
Form an equilateral triangle between the audience, left speaker and right speaker.
Invest in a power conditioner and high-quality cables.
If you're building from scratch, fill your interior walls with sound-deadening insulation (usually R-11 or R-13 batts) and use metal studs.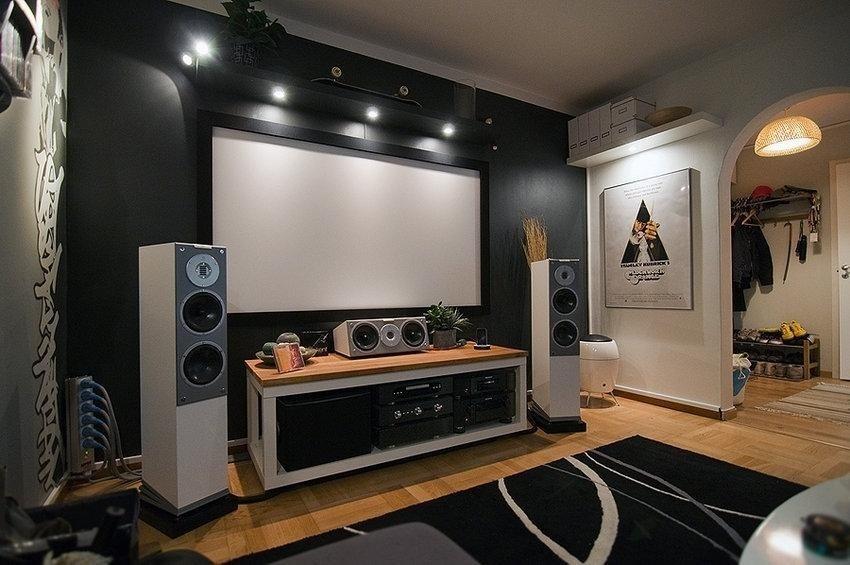 Home Bar or Kitchenette Go beyond the Wal-Mart six-pack. Beer and billiards are the time-tested cement of male friendship. So make your own home bar room.
Popular Bar Designs Include:
A contemporary waterfall countertop with a trio of stainless steel stools.
A Texas-style wooden countertop with low-back chairs accented by dry-stack masonry.
A tribute to sports: decoupage countertop, glass trophy wall, alcoholic Hall of Fame, etc.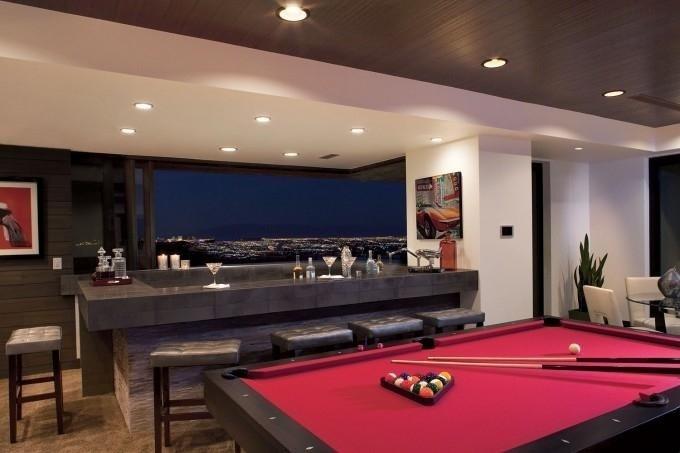 Game Arena March Madness ignites a man's inner Genghis Khan. Unleash your competitive spirit with a pool, ping pong or poker table. Whoever has the losing bracket has to play with one eye closed.
For more tips and tricks, head to Modernize.com.