It's no secret that despite the brand's lofty positioning, in the most recent generation of premium trucks, GMC's Denali slipped a bit in comparison to offerings from other manufactures. As a response and to solidify GMC as the well ... ultimate ... luxury truck producer, they've come back this year with the introduction of the 2022 GMC Sierra Ultimate.
We had a chance to spend some time behind the wheel of the refreshed Sierra 1500 and were impressed. While it is still the same platform, from a technology and comfort perspective it removes much of the lead that others had taken over the past couple years.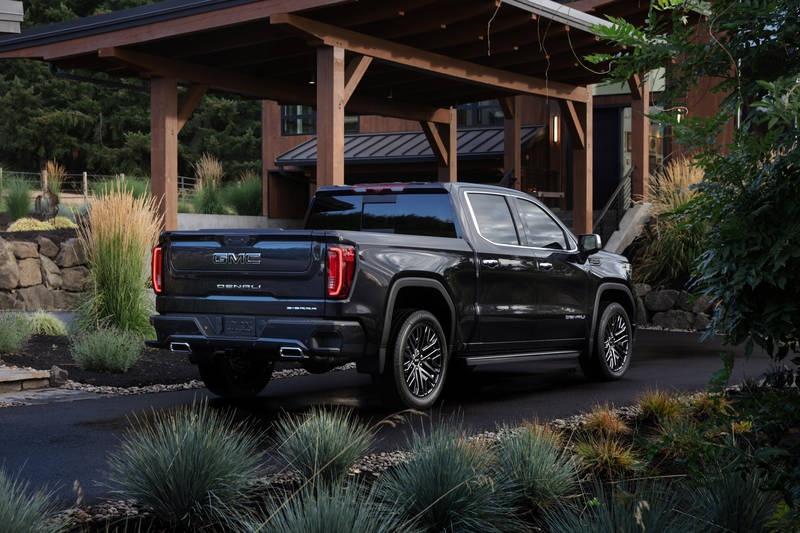 From the outside, the refreshed exterior features a new grille and headlight design that more closely reflects common features on luxury SUVs than trucks. As an example, Sierra Denali Ultimate adds lighting animation that executes when approaching, starting, or walking away from the vehicle.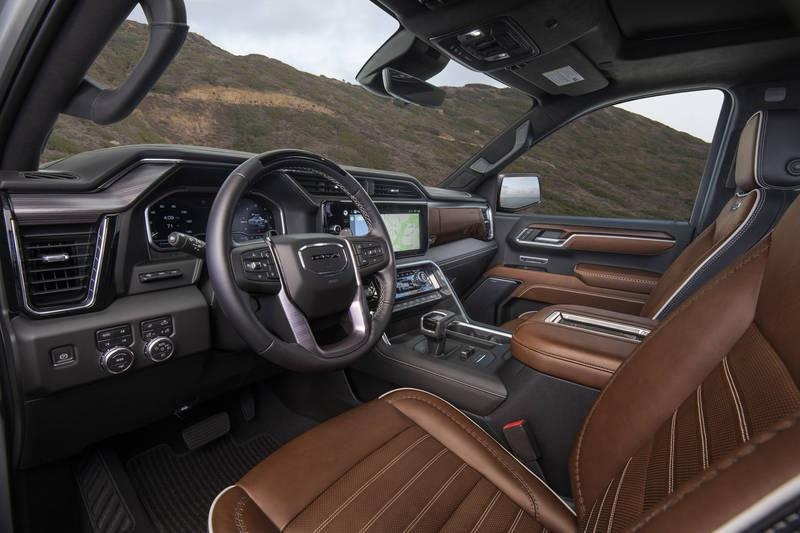 While other tweaks are more subtle, across the board the new Denali Ultimate takes the opportunity to elevate virtually every aspect from adding Vader chrome and 22" wheels as well as integrating Mount Denali Easter eggs.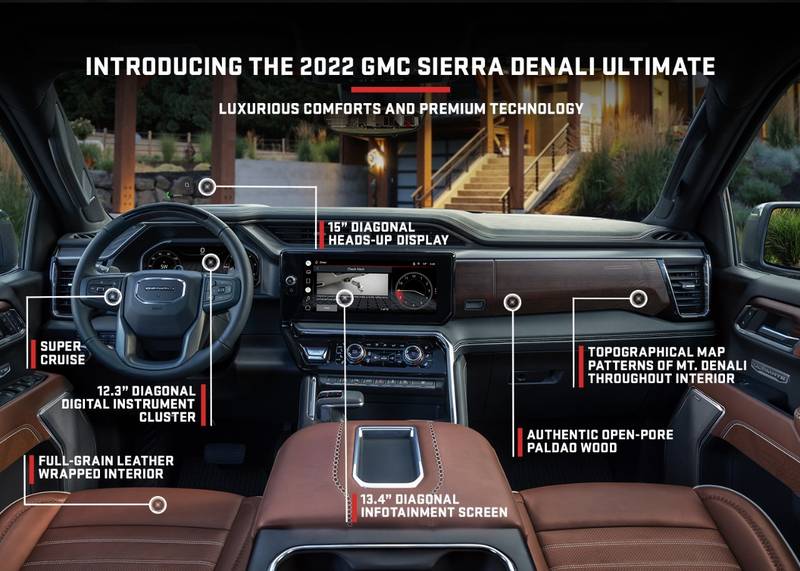 Inside, is more obvious as to the luxury enhancements - including the addition of more technology features.
The first thing you'll notice is the large 13.4" infotainment screen and 15" HUD along with the addition of SuperCruise. These features combine to present a driving environment fully on par with what you might expect from luxury SUVs.
At one point in the past, "trucks" were just work vehicles but today they are solidly part of the luxury vehicle market and that's a wonderful thing even if the idea of trucks with price tags touching nearly $100,000 seems completely absurd to many traditional truck buyers.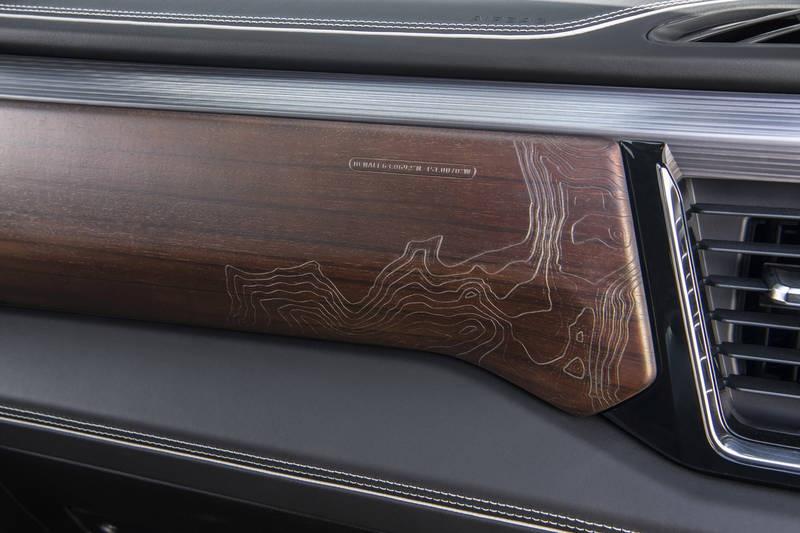 Other features that complete the transition from utilitarian to luxurious, include the fact that the entire cabin is wrapped in leather and real wood as well as other premium materials.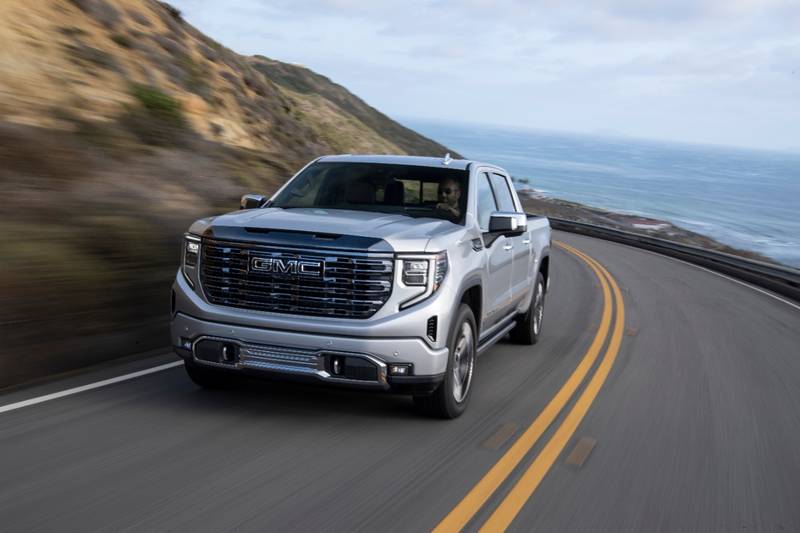 Luxury looks and feels are great but SuperCruise is a real game changer.
Enhanced Super Cruise found in the Sierra Denali Ultimate includes a three-years subscription that enables the functionality (currently $25/month).
For experienced truck owners who are used to long road trips driving a large vehicle this makes it easier and safer but also allows less experienced operators a chance to do the same and that's a good thing for opening up the market to new buyers.
We're really excited to be able to spend more time driving the 2022 Sierra Denali Ultimate on some real-world highway situations and testing out exactly how good Super Cruise is.