What if I told you that it's possible to get nearly free gas at participating Shell stations nationwide? That's right, not just "discounted" but actually stack your *Fuel Rewards® discounts to the point where it exceeds the price of the per-gallon price at the pump! Here's a simple scenario …
NOTE: unfortunately, because of the way retail gasoline pumps work – there will always be a minimum pump charge. This is typically approximately $0.10 per gallon, even if your reward value exceeds the displayed cost on the pump.
That being said though being able to save nearly $3.00 per gallon is pretty awesome! While this scenario IS achievable, it isn't typical. What I love about points hacking Fuel Rewards though is that you are earning rewards by doing the things you probably do anyhow. It just requires a bit of planning to maximize your benefit. For me personally, I love savings, so it's been easy to pick restaurants with great deals as well as spending some time thinking about ways to stack rewards. Even though I fall short of nearly free gas on most weeks - I do use these same techniques to get maximum savings and so can you!
Step Zero: Sign Up for Fuel Rewards®!
This is a simple and easy step that you should do regardless of whether or not you are a rewards geek like I am. It's free and even if you only fill up once, that's savings you wouldn't have gotten otherwise! Sign up for the Fuel Rewards® program here. After signing up send your referral link to friends and family so they can join the Fuel Rewards program. Then, the first time a friend uses the program by earning a reward or using their card at a participating Shell station after using your unique referral link to register, you will instantly earn 25¢/gal (up to 20 gal).
Step One: Link Your Credit Card To Fuel Rewards®
Once you have your Fuel Rewards Account created, make sure to link your credit card. This will allow you to get credit for dining and other shopping activity. You might also check your other existing loyalty programs as well since I was able to get Fuel Rewards savings through Choice Hotels when I connected their program with Fuel Rewards®.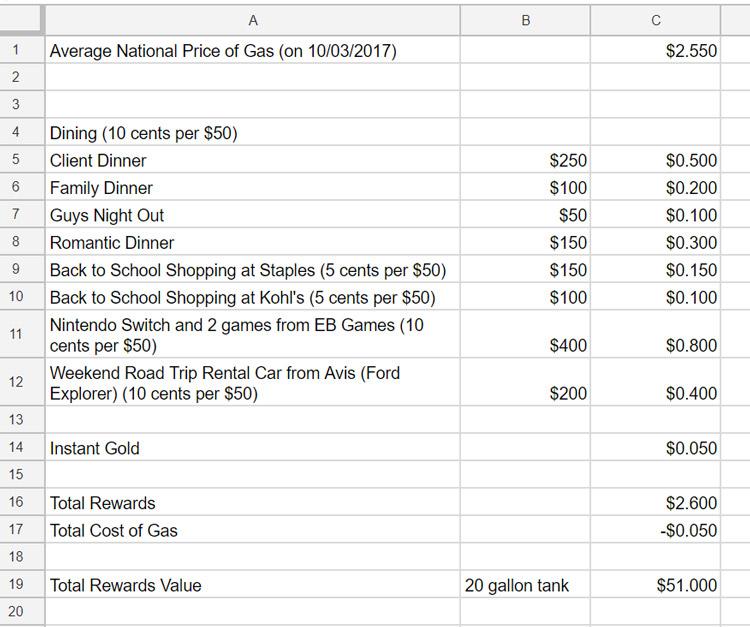 Step Two: Browse for Offers on the Fuel Rewards® Mobile App or Website
This step is easy but requires that you spend a bit of time researching different reward opportunities. However, you'll notice that most online retailers are $0.05 per gallon savings - but others are higher. To get maximum savings, you'll want to be creative here but still take into consideration the total cost of the purchase. For example, if something is $50 at a store where you are getting $0.10 per gallon vs $25 at another store where savings is only $0.05 per gallon then you will obviously want to shop at the other store. Your ultimate goal is to save money on the bottom line of your family budget (even if getting maximum rewards does feel good on its own!).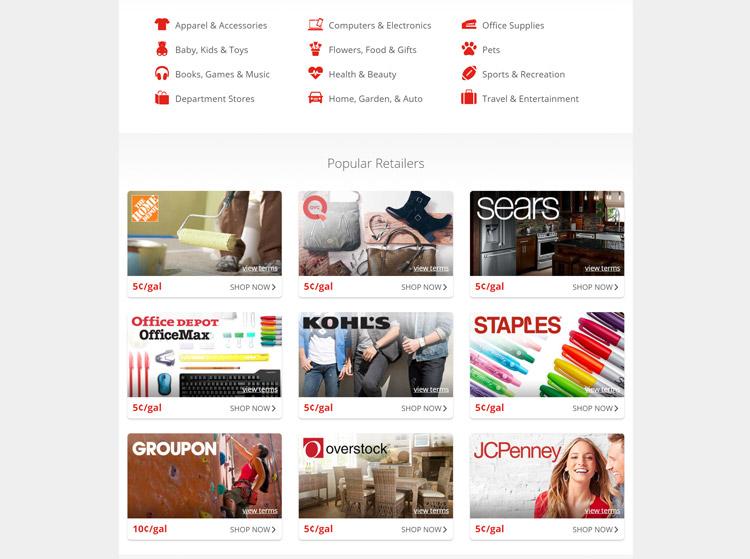 Step Three: Shop, Eat, Drink, and Do the Things You Do Normally
Once you've found locations that work well for your purchasing patterns it's time to go out and enjoy yourself. Make sure to check the app though because you might find that locations change from week to week and there might be featured brands that you want to try.
Step Four: Make Sure to Use Your Fuel Rewards® Card at Shell
It really is that easy and the savings can be significant if you are smart about how you stack them. Even if you don't do all of these things in one week, the savings are still there. For example, even just buying that Nintendo Switch at EB Games is going to give you $0.80 / gallon savings and that works out to a $16 savings and that client dinner was $10 that you can apply at the pump (assuming a maximum redemption of 20 gallons).
The only question left is how will you spend the money you are saving on gas at Shell?