I've worn glasses for much of my life and it's always been an expensive and confusing process. Depending on which place you go to, the exams are expensive and the glasses are cheap or the other way around. Today though, thanks to online retailers like EyeBuyDirect, things are a little bit easier. To see how things work, the folks at EyeBuyDirect offered to let me order a few pairs of glasses through their website and share my review opinions with you guys.
Selection
EyeBuyDirect has a wide selection of glasses ranging from classic to more modern styles. For this review, I selected three different pairs - one was a pair of "wood" (resin) mirrored prescription sunglasses, a pair of transition sunglasses for Heather, and then a pair of regular glasses for myself.
When compared to what I might find at a retail eye doctor's office, there were many more options - 355 eye glasses for men! However, the downside is that they typically had less "style" than I would normally have seen and lacked the "brands" that you see at retail. However, it also lacked the high price tags I was expecting to see. For anyone looking for a good pair of glasses cheap, this is a great option but I wish they carried more "premium" options as well.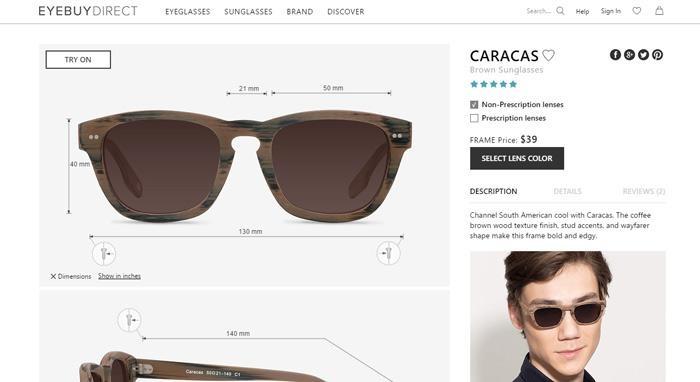 Ordering Process
The process to place my order was extremely easy. Simply select your frames, enter your prescription then select lens options. The thing I really liked about ordering online like this is that there is perfect transparency with what the costs are. You can see the cost of frames, lenses, and any options (transition / mirroring etc.).
The biggest challenge I had here is that glasses are so personal that you have to take a leap of faith that they will both feel good and look good - something that is much easier to check in a retail store. However, EyeBuyDirect does offer a 14 day fit and style guarantee with free replacement and free shipping. This takes a lot of the risk out of the process but it can still be frustrating waiting and then possibly having to return the selection and repeat the process.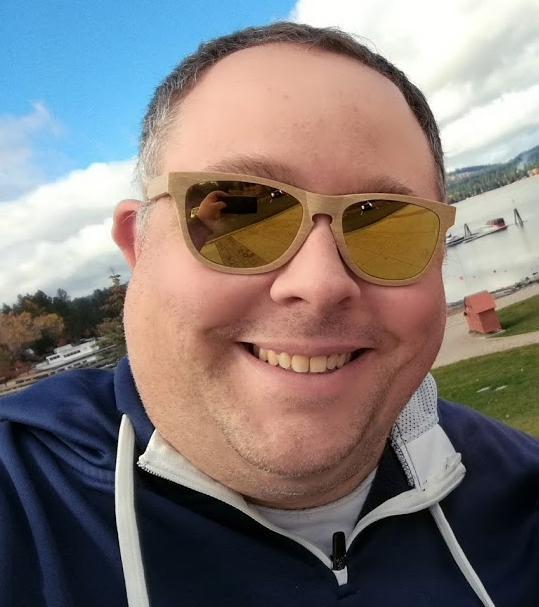 Quality
Once the glasses arived, we tried them on and found them to be pretty much exactly what was expected. I wouldn't categorize any of the three pairs we selected as premium but they were all good quality and especially so for the price.
Prices
My Malibu glasses were $74.20 and Heather's Atlee with Transition lenses were $199. That's a great price compared to what we paid previously at retail and it's where EyeBuyDirect really shines. At that price, it is perfect for anyone who wants to add a second (or third pair) of glasses to match a suit. It's also a great option for someone like myself who LOVES his transition lenses but wanted something with a bit stronger sun protection that he wasn't afraid of losing at the beach.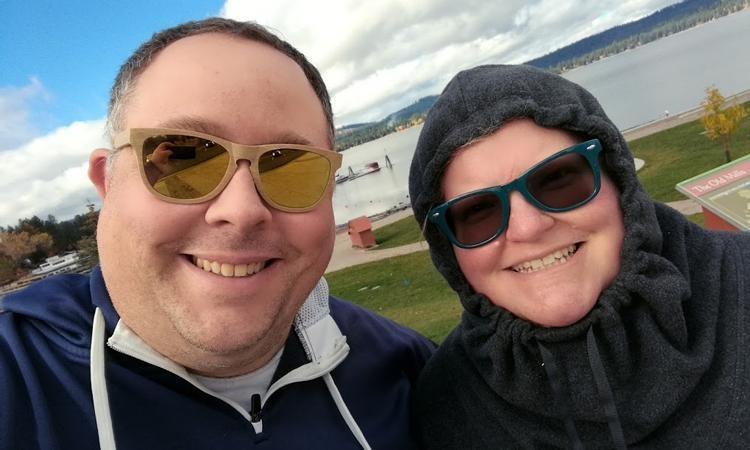 Would I Buy from EyeBuyDirect Again?
After wearing these glasses at home in San Diego as well as on a couple trips over the past few weeks I can say that It is absolutely something I would consider using as a customer. Glasses at retail are simply too expensive to purchase every couple years, but sometimes it is nice to have a new pair of glasses for whatever reason.