Some people were simply born to own a boat. If the man in your life often looks longingly at bodies of water or speaks fondly of a childhood spent on deck, it might be a sign that he won't truly be happy unless he has some sophisticated watercraft to his name.
Fortunately, thanks to the internet, boats are more affordable and attainable than ever before. To ensure you get your guy the boat of his dreams at a reasonable price, you can take advantage of this thorough boat-buying guide.
Types of Boats
Boats come in all shapes and sizes, different types of boats are used for different activities. Depending on what your man's interest are, this will vary what kind of boat you should purchase. Therefore, before you start investigating makes, models, and prices, you should know what type of boat your boy would like. Here are a few of the most common types and how boats are best put to use:
Runabout. Considered entry-level vessels, these boats lack any cabin space, but they are fun for casual days on the water.
Bowrider. Built to allow for maximum seating, these are boats for entertainment. Usually, they can pick up enough speed to pull wakeboards, but they might also have swimming platforms for stationary water fun.
Cuddy cabins. Acceptable for fishing, water sports, yachting, and sailing, these small boats offer a little of everything.
Center-console. These boats are configured to help sport fishers in offshore waterways.
Bass. Another type for fishing, bass boats are slim, ideal for shallow freshwater regions.
Houseboat. These boats can range widely in the amount of amenities and luxury they offer, but all provide sufficient overnight accommodations for travel or holiday living.
Cabin cruiser. More compact than houseboats and more ideal for saltwater, these boats are often used for long-term, long-distance travel.
Motor yacht. Large and powerful, these boats are exhilarating to ride while offering luxurious and spacious quarters. However, they also tend to be expensive.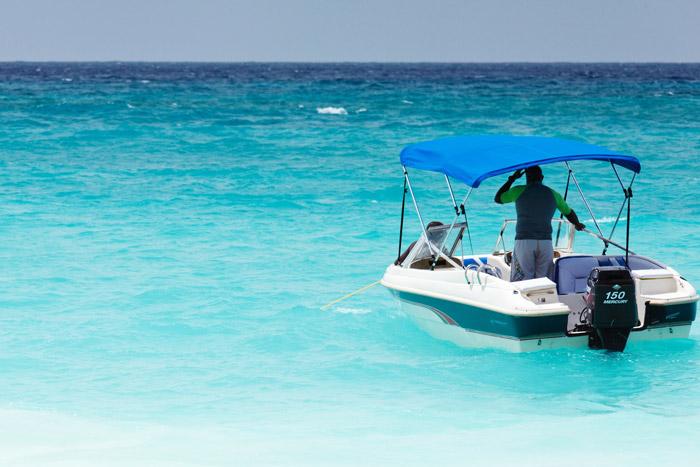 New or Used?
While presenting a brand-new boat to your man might seem more romantic, the truth is new boats aren't great investments. Like cars, boats depreciate quickly, so paying top dollar to pull your vessel off the lot is a major waste. Meanwhile, the used boat market is booming, and you can find like-new vessels in a variety of locations. Because modern boats are made from materials like fiberglass and aluminum, most used boats you buy will last just as long as a new one would — provided your man maintains it properly. Plus, if you style your purchase with a good wash and a big bow, your man will hardly be able to tell the difference between used and new.
Listings Options
If your heart is set on a brand-new boat, you should probably head to a boat sales lot in your area. There are a few online retailers for new vessels, but it's not likely that you'll save much by ordering a new boat online.
However, if you are willing to spend less and devote more time to finding the perfect craft, the web offers dozens of listing sites for you to peruse. Here are a few worthwhile places to start:
EBay. The long-lived auction site is actually one of the best resources for boat buyers. The eBay boats section is filled with vessels of all types, ages, and prices, so you can find one that suits your needs.
Boat websites. Boats.com, YachtWorld, Boat Trader, and other boat enthusiast websites boast listings. Plus, because they are boat-specific, these sites make it easier to customize your search with length, model and your exact interests, such as motor boats, used fishing boats, pontoon boats etc.
Craigslist. Though you should always be wary of expensive items for sale on Craigslist, you might be able to find a deal on a used boat in your area through this site.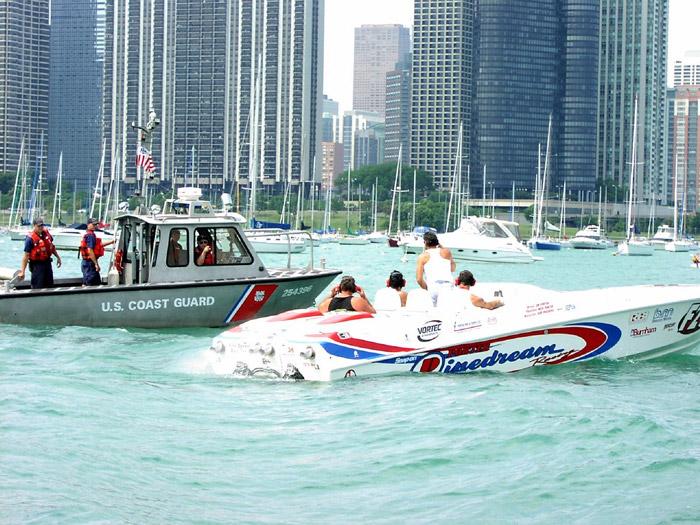 Inspection Tips
Because boats are big and expensive, sellers stand to gain much by leaving out information or exaggerating certain benefits. While you are shopping online, you should be wary of red flags that might mean the boat is wrong for you. For example, you should consult manufacturers' images of makes and models while viewing boat listings to discern whether used boats are missing any important features. You should also compare highlights between boat listings to identify boats that offer less than average. Finally, you should survey a dealer's other offerings, if they have any, to determine if the dealer is respectable.
When you have narrowed your options down to a few, you should try to see the boats in person. This might require visiting a new boat lot or a boat show and walking around new models, or you might be able to schedule a visit with the purchasable vessel. In either case, you should run through an inspection checklist to ensure you are getting what you need from the boat — and to certain your man won't receive an inferior gift.