History channel has got another hit on its hands! We just got a preview of their newest show, Truck Night in America and I absolutely love it. They managed to capture everything I love about the off road truck community and combine it with competitive sports-TV shows like American Ninja Warrior. One of the competitors featured in the first season is Teresa Lummus from Idaho and we got a chance to chat more with her about her love of trucks and the experience of being part of Truck Night in America.
The premise is ridiculously simple but remarkably compelling. Each episode features four competitors - and their personal trucks who will be competing for the chance to drive away with the $10,000 prize. As they progress, competitors will be eliminated through different challenges, including the insanely difficult "Green Hell" that tests virtually all aspects of what makes off road trucks exciting. That obstacle course includes a log road, wet clay, a steep incline, mud holes and more. Only the toughest trucks and the best drivers will be able to make it through. Truck Night in America will premiere on Thursday, March 8 at 10 pm ET on History Channel.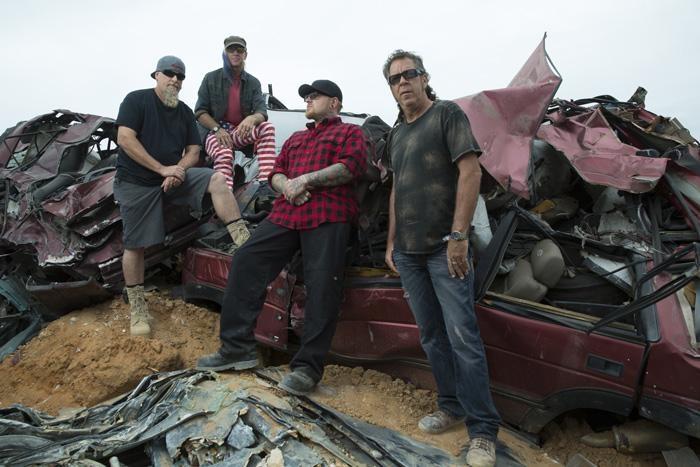 Along the way, competitors are paired with one of four coaches:
"Pistol" Pete Sohren - desert racing champion and track builder
Glen Plake - extreme sports pioneer and dirt track racer
Abe Wine - ruck builder and master fabricator
Rob "Bender" Park - rock crawling champion and master fabricator
"Truck Night in America" Competitor Teresa Lummus Interview:
What do you love about off roading?
Why I love off roading. To me it's all about the fun of getting out there and pushing yourself to the limit. Seeing what you and the truck can handle. I have a hard time going slow. I want to give it all I have and see what happens which doesn't always turn out great lol.
We know you have an awesomely beautiful orange scout that competes in Truck Night in America - is that your primary rig or what else are you driving?
I started out driving a Jeep Grand Cherokee at the Moyie Mudbog when my brother wouldn't let me drive his truck. Since then I now have 3 International Scouts, and 4 Jeeps.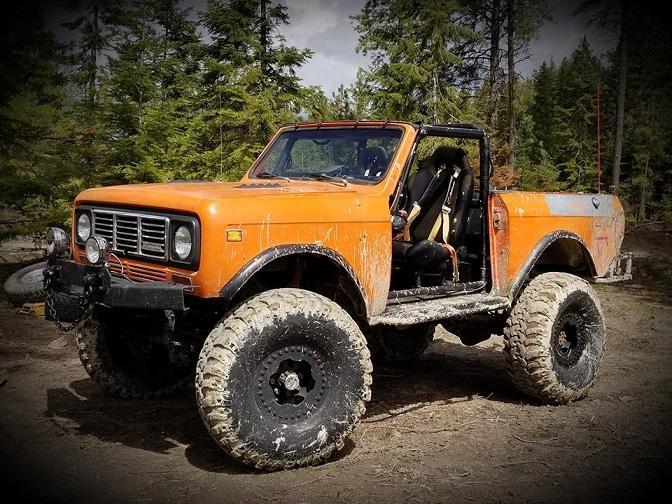 What draws you to the International Scouts?
I was actually shopping for a Jeep Wrangler and came across one online for sale. I loved the way it looked and that its something not everyone has. Don't get me wrong, I'm a complete Jeep fan, but there is just something about the Scout. I can go up a rock crawl like no other. It's really not built for speed though. I have the original engine in mine.
You were on the opening episode of Truck Night in America, what was that like and how did you get recruited for the show?
I some how got lucky enough to be sponsored by Off Road Vixens. A clothing company out of Spokane Washington. They told me about the show. Being on the show was one of the greatest experiences of my life. There is nothing better than getting to do what you love doing on national tv.
You had a spectacular jump in the episode where you competed. What was going through your mind as you sailed through the air?
OH SHIT! UMM I am really up here haha!!!
I looked at the trucks below and was thinking, huh, why aren't they in the air too haha
I think my thought process was, go big or go home!
I guess we'll just have to watch the show to find out what happens next!
That or hey, look right back there... that is where i lost my mind LOL
Yes you will! It's going to be epic!
In your "normal life" what do you do?
I work for the Moyie Mudbog doing promotions and helping get the event going. I spend a lot of time with my husband Cody and my brother Joe fixing the stuff I break on my vehicles and getting them ready for the next event. I have one this weekend that is just for fun. We are going to see how high we can jump POS vehicles off jumps.
Clearly you love to play in the mud - what are some of your favorite off road spots and do you have a preferred terrain style?
I started out in Moab years ago with a Jeep and loved it but got out of it for years. I started going to mudbogs and was hooked. Now I have been 4 wheeling on all different types of terrain. I honestly would love to compete at the King of Hammers or Baja 1000 some day. I love going fast and jumping
Off roading and trucks in general seems to be sterotypically, a "guy thing". However, the more I experience the community, the more I find there are some incredible women drivers and that women love trucks as much as guys. What's your advice for women that want to get more involved in trucks and off roading?
I agree, when I first started there weren't as many women into the sport. My advice is if you love it, go for it! Don't let anyone hold you back. It is the best thing I have ever done