At this point, unless you are living under a rock you are probably familiar with the Fiat 500 line. Over the past few years, the "500" has grown and morphed into a whole line of vehicles from the super compact 500 to the family hauler 500L as well as the sporty Abarth. Now it's time to introduce the 500x - Fiat's interpretation of a SUV. This car was designed not just for the American market but truly as a global car that will be driven by people in cultures as diverse as Russia, Brazil, United States, and of course - Italy.
To launch the car, Fiat held events all over the world, but I was invited to join them in Beverly Hills at the famous Mr. C Hotel. From this base of operations, we had the a chance to put the Fiat 500x through it's paces as we raced up the hills north of LA and down the canyons as we headed towards the beach. Throughout the experience, the Fiat 500x performed remarkably well and was always fun to drive.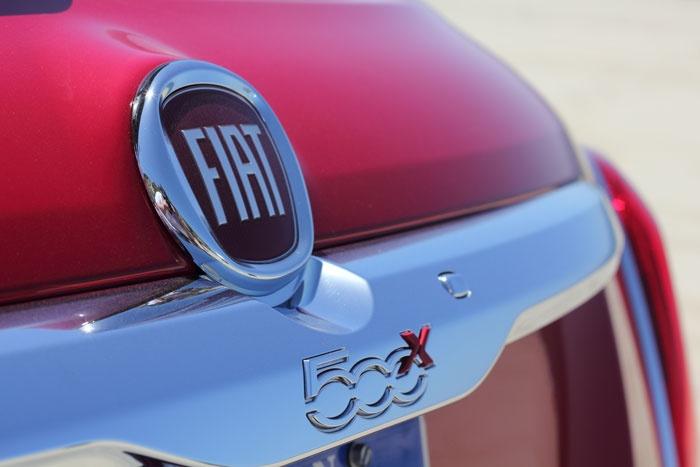 Honestly, prior to this event I had no point of view regarding Fiat. It was simply an Italian car company that was desperate to enter the American market so they purchased one of my favorite companies (Dodge / Chrysler). Their reputation honestly was making tiny cars that had earned (rightfully or otherwise) the phrase "Fix It Again Tony". Now they have an SUV that would also share the platform with the new Jeep Renegade, yawn. (NOTE - the Jeep though I became enamored with at the Chicago Auto Show - it looks sweet!). However, I wanted to give it a fair review, so I went in with no expectations other than to spend a great weekend in LA with friends.
What I found though after spending time with the Fiat 500x was that this is really a spectacular car that handled well, was comfortable, fun, and had true personality.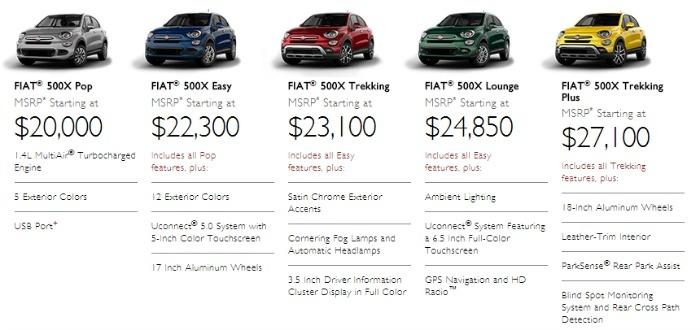 There are two engine configurations: a 1.4L Turbo putting out 160 horsepower and the version that we drove, a Lounge powered by the 2.4L "Tigershark" delivering 180 hp. Combined with a body weight of just under 3,000 pounds this is a car that isn't going to win races, but it is more than sufficient to get you where you are going and enough to make if fun racing up hills, around curves, and through traffic during our drive.
The fully loaded Trekking comes to only $31,000, including a sunroof, power everything, Uconnect 6.5, Beats premium audio, and tons of safety features that you would expect in a fully loaded SUV. These include: Blind-spot monitoring, forward collision warning, LaneSense departure warning, and rearview camera.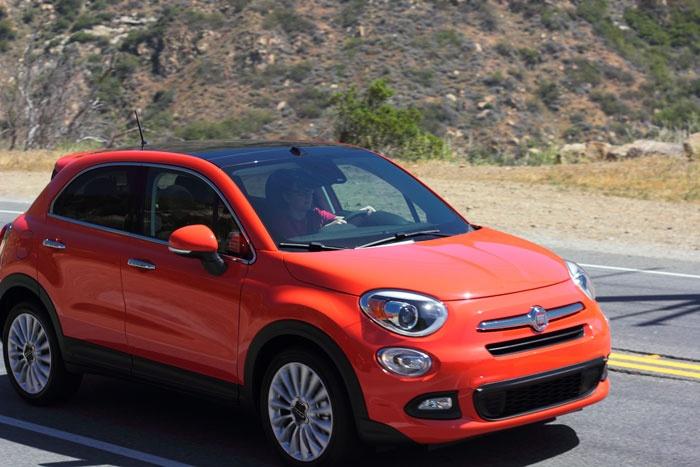 Visually, the 500x is striking!
Despite the fact that it bears the same "500" badge as it's siblings and looks similar - it's not. It's bigger, more comfortable and designed for the American consumer. It's important here to acknowledge here that this is the first of their new "Global Platform" that has been built together between engineers here in the United States and those in Italy.
In practical terms, what this means is that if you like American cars and love Italian style then this is a car you'll absolutely want to check out. For instance, it retains the classic "smile" and "whiskers" of the Fiat, while also incorporating things that I LOVE about Dodge like the steering wheel with radio controls on the back.
Overall, the car felt extremely solid and the quality of materials seemed significantly above what I would have otherwise expected from a Fiat.
For those of you in cold climates where snow and ice are a concern, you'll also be happy to know that the Fiat 500x has an option for all-wheel-drive with rear-axle disconnect. It is the same as that used on the Renegade.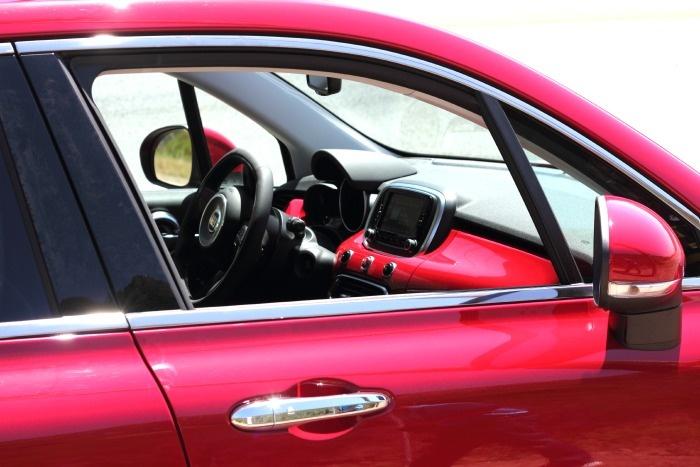 Inside is where the Italian style really takes hold - with a dashboard that departs from the standard "elephant butt" rubber and hard plastic and presents a molded dash matching the exterior colors with big knobby buttons and an infotainment screen that is cradled in the dash as if it were tablet rather than a touch screen smashed into the dashboard.
Additionally, you will find a rather unique feature - the cool box - that is perfect for holding a bottle of water. While this should not be confused with a refrigerator, it is a great accessory that helps keep bottles "cool" by redirecting some of the AC through the box.
Finally, it's worth noting that I am completely converted to the center gauge instrument cluster style. Initially I was frustrated by the fact that the side gauges were too cramped and I wasn't getting my information as conveniently as I wanted. However, when I realized that I could easily cycle through what was displayed in the middle it was super convenient and I wish everyone would move in this direction.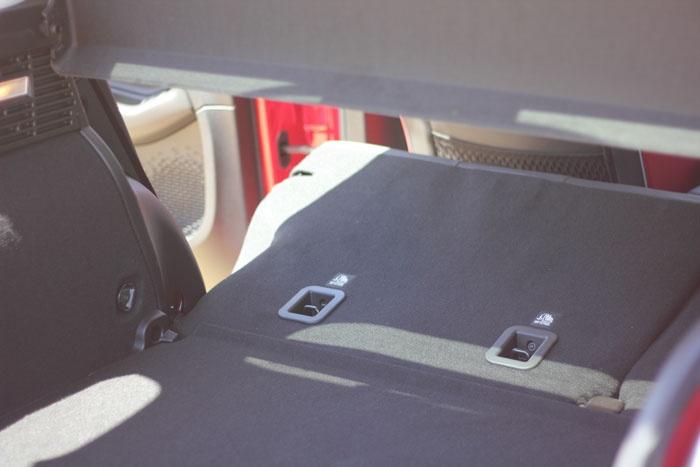 Storage wise, this isn't quite as large as the 500L but it has enough space to make it practical for most purposes including holding a couple suitcases, but definitely short of moving oversized boxes or furniture.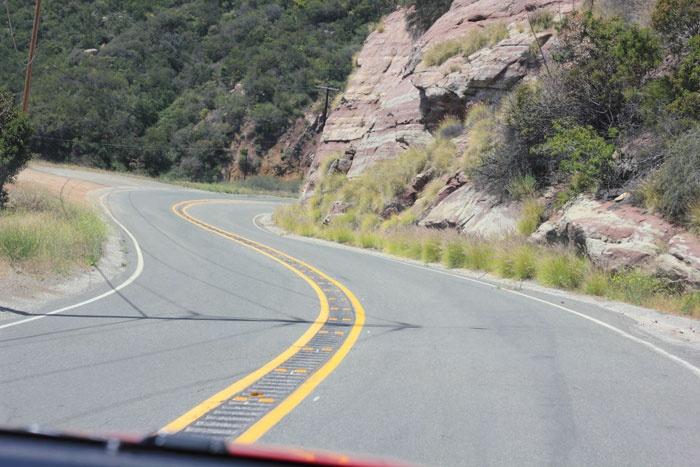 Handling wise, this car was a blast to drive and felt more like we were driving a sporty hatchback instead of a crossover or SUV. By turning on the "sport mode" it gave the car an even more sporty feel with improved transmission, steering, and throttle response that matched what and where we wanted to take it.
The only thing that made us wish for more was when one of the Fiat reps blew past us in her 500 Abarth. At that point frankly, just the sound of her engine made us wish that the 500x's Tigershark didn't sound so small in comparison. It's all about auditory cues at this point, but when I throw my foot to the ground and I feel the car pull forward I like to hear a satisfying growl. That being said, the Abarth is a "performance car" and this is primarily an urban / suburban people hauler, so I guess that's acceptable and I am sure aftermarket exhaust systems can fix that for those who care.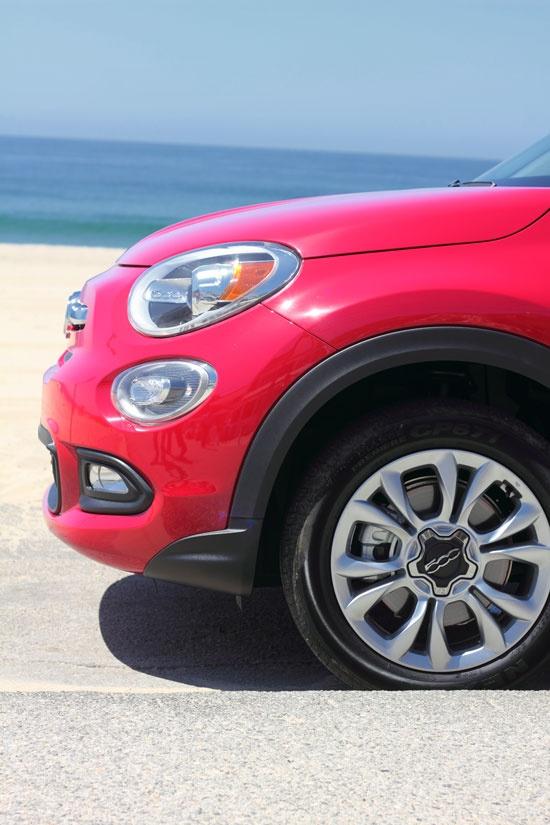 As someone that in the past has owned a PT Cruiser and currently the Soul, this car strikes my fancy. It has many of the things that I loved about those other two vehicles and if I were in the market to buy a new car the Fiat 500X would absolutely be on my radar.
What makes me even more excited though is the fact that it looks like Chrysler has finally found a good partner. Hopefully, this is the start of something great. With luck, these two brands that had previously lost their way, will now - together - be able to create a world class car and distribute it to millions of drivers eager for something that is fun, affordable, stylish, comfortable, capable, and with tons of personality.