A few months ago I tested out the Mazda MX-5 Miata and this weekend Fiat invited me to meet her hotter, more fiery Italian sister. Both of these ladies are spectacular to drive and fun to look at, but it seems that Fiat has done the impossible and improved on what many people consider to be the perfect roadster. This is a car that collectors will love but so will those of us simply looking for a way to satisfy our desire for freedom on the open road!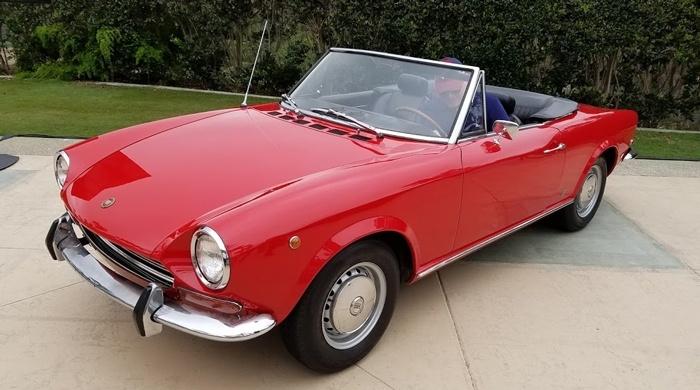 In 1968, Fiat introduced the original 124 spider for the US market, but since 1982 it has been just a memory for those car collectors who nostalgically recall the days when Fiat was more than just the "500" line. All that is changing now as the company has added the 124 to the family. Fiat now has a bit of sex appeal to a line of "cute" but honestly not all that craveable cars for those of us to place in our "dream garage". After spending some time with the 2017 Fiat Spider earlier this week, I can say that it would be a pleasure to have this car sitting in my driveway.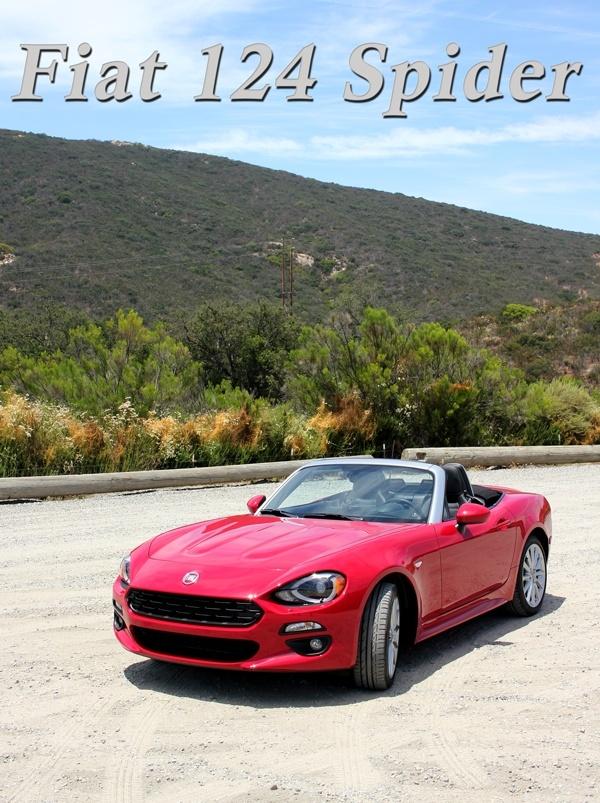 If you are familiar with the MX-5 Miata then imagine this as an improved version in most ways. Exterior styling and a new engine combine to take the common platform to a level that makes the experience distinctly Italian. For instance the 124 Spider is 5.5 inches longer than the MX-5, has a significantly improved interior and it has a distinctly Fiat "face" with bug-eye headlights. Though instead of being "cute" like it's cousins wearing a 500 badge, this face is designed to be a bit aggressive and muscular. On the inside though, it is still the Miata right down to the pop-up navigation screen and button placement for the climate controls.
This is not surprising since it is built alongside the MX-5 in the Mazda plant in Hiroshima, Japan.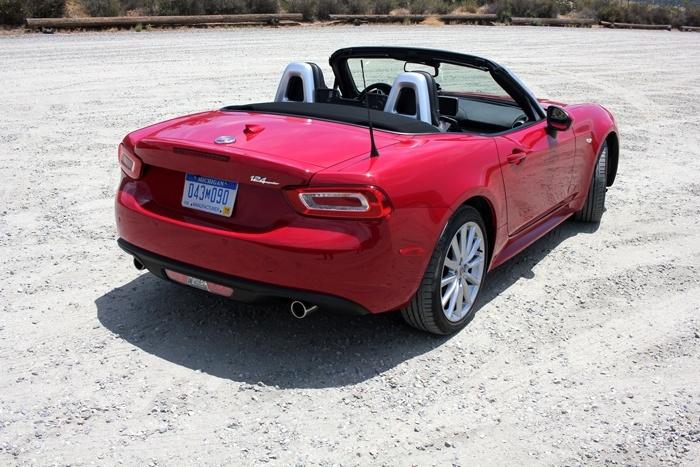 The first major area where you're going to find a difference though is that Fiat has added it's own engine that delivers 164 hp and 184 lb.-ft of torque from a 1.4-liter turbocharged engine. This is an improvement of 5 hp and 32 lb.-ft of torque. The Abarth improves further with more horsepower due to the quad exhaust and handling improvements including Bilstein front and rear shocks, available Brembo braking, and 17-inch alloy wheels.
Neither of these cars is designed to beat anything in the quarter-mile, but that's OK. The 124 Spider is about having a car that's fun to drive, it's just up to you which version you choose to get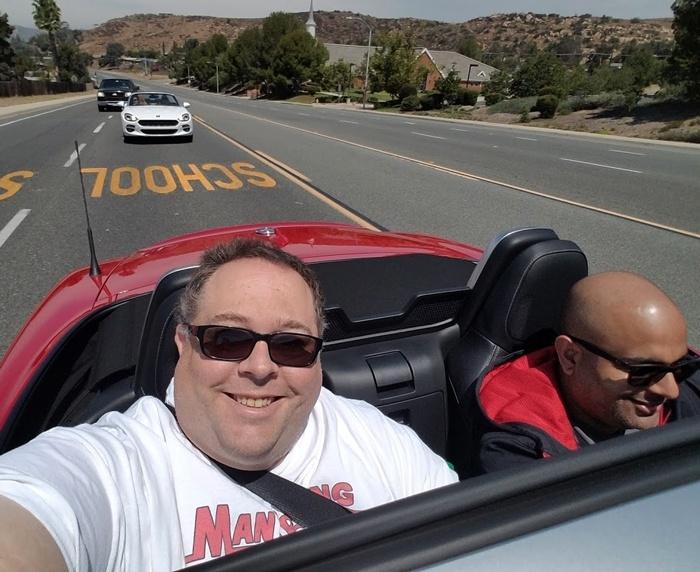 The Fiat 124 comes in three trim levels - Classica, Lusso, and Abarth - but as you can see from our selfie above, no matter which you pick, it is sure to bring a smile to your face.
Classica - This is the "base model" and starts at $24,995
Lusso - A step up that tweaks the car for more of a touring feel, comes in at $27,495. Fiat worked hard to reduce noise on the the 124 Spider to the point where I personally felt like the Lusso was disappointing since there was no real engine noise. Luckily for me, they also offer the Abarth ...
Abarth - Provides you with the sense of sport that is missing from the Lusso, though the it's mostly an illusion provided by the roar from it's quad-exhaust. The Abarth starts at $28,195.
For true collectors, they are also releasing 124 "Premia Edizione Lusso" models with a unique beautiful blue paint job, premium leather seats, and a variety of other niceties that collectors will appreciate.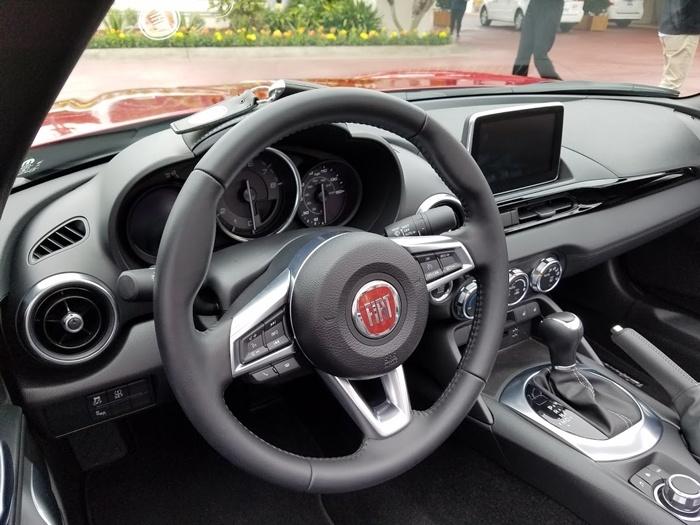 Safety features such as blind-spot monitoring, rear cross path detection, backup camera and adaptive front headlamps are also available to make this a safe and modern car, not just one that's pretty to look at and fun to drive. Fully loaded, you're looking at about $36-37,000 for a roadster that is certain to turn heads and that's pretty awesome.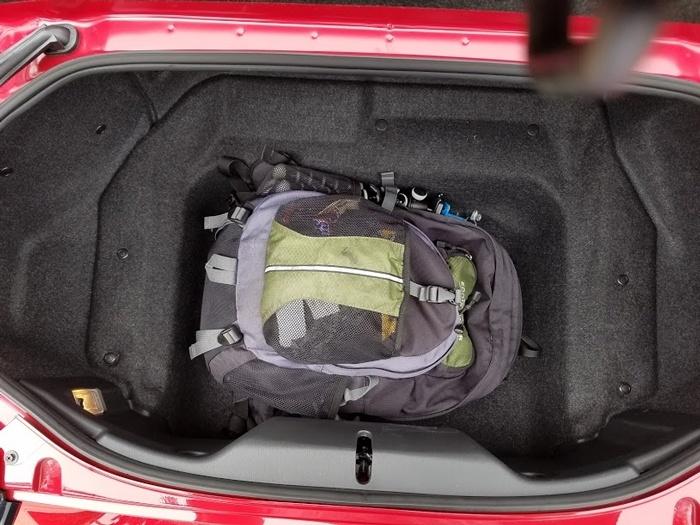 The trunk is also slightly larger but practical space is very similar - though Fiat tells me you can fit a golf bag in the trunk where as you can't in the Miata.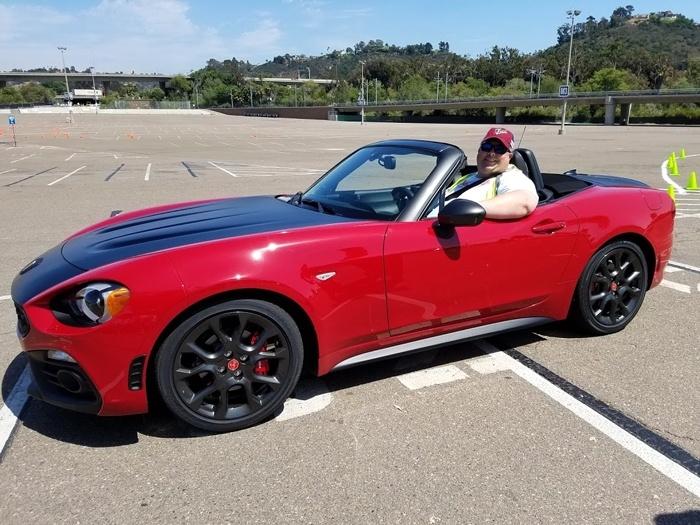 At the end of the day, if you are looking for a second or third car so you can have fun on the weekend then this is a great choice. It's the most affordable and best performing option in its class and it looks great too.
While it's a bit tight for a guy like me, it was so much fun to drive that I stopped worrying about the challenge of wedging myself into the driver seat since I knew that once I was inserted into the machine the car would become part of myself. Together as man and machine working together, we were able to fly around corners and speed along beach-front roads smelling the salt in the air and the sun scorching my head.
This car delivers a sense of fun and excitement that is rare today ... but just make sure to wear sunscreen. I didn't and I'm paying for it today ... but the pain is worth it!