For the first few months of my time living in Toledo, taking care of my Father-in-Law, the focus at home was on my wife and I's comfort but now that Jim is out of the hospital and living at home again, Heather and I have been working to make his home environment as safe and easy for him to both live ... as well as ultimately become independent again. As someone who has COPD, is on medical oxygen, and suffers from allergies - his indoor air quality was one of our biggest concerns. Thankfully the folks at IQAir provided one of their HealthPro Plus air purifiers to us so we can help him breathe easier.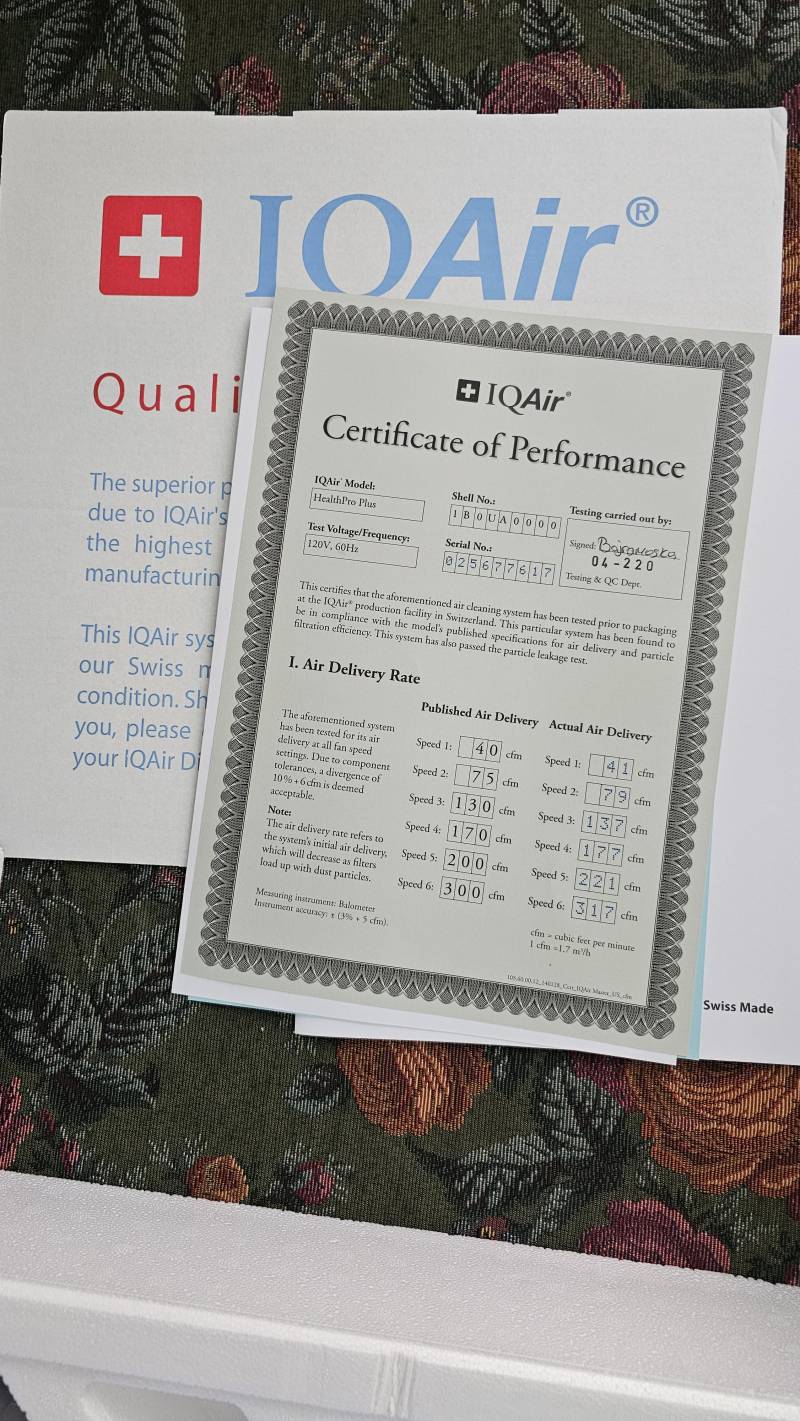 I'll be completely honest - I've been a skeptic of most companies that promote air purifiers since a lot of them really do nothing or they do so little that while it's better than nothing ... frankly it doesn't justify the cost, nor the floor space.
On the other hand, there's the HealthPro Plus.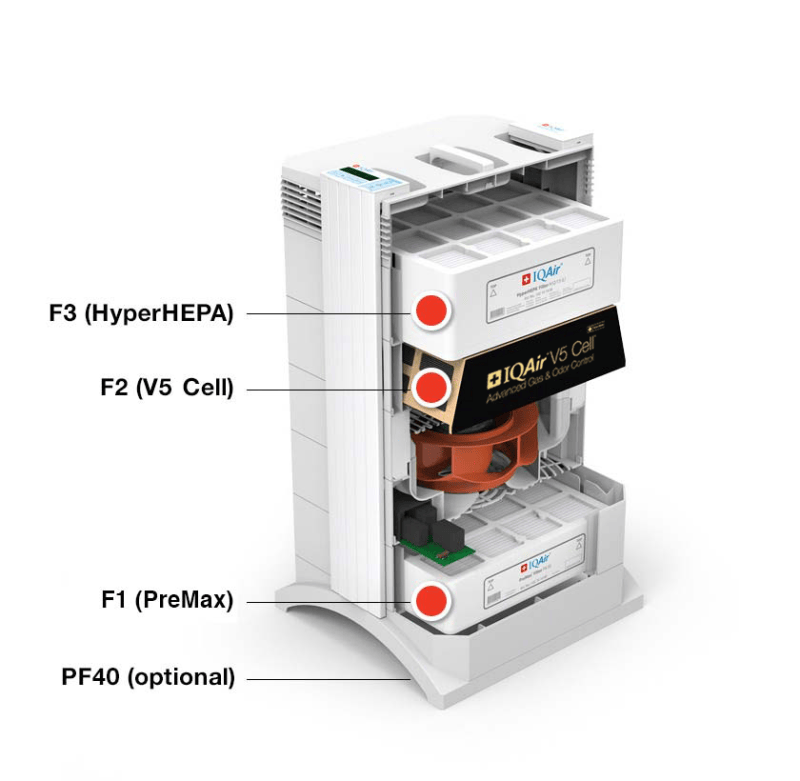 This is a medical-grade air purifier that was actually chosen by the Hong Kong Hospital Authority for SARS-CoV-1 and SARS-CoV-2 as an air cleaner to be places in patients' rooms to help filter out viral particles so that they could reduce the airborne spread of the virus. It was first used in 2003 and later in 2019 / 2020 in the hospital's 43 locations and 47 outpatient clinics.
HealthPro Plus's HyperHEPA filtration technology has been tested and certified by independent third-party labs to filter 99.5% of harmful airborne particles down to as small as 0.003 microns (the size of the smallest viruses).
Additionally, it offers three other filtration stages, including a micro-particle filter, V5 Cell filter that contains activated carbon, and pelletized chemisorption.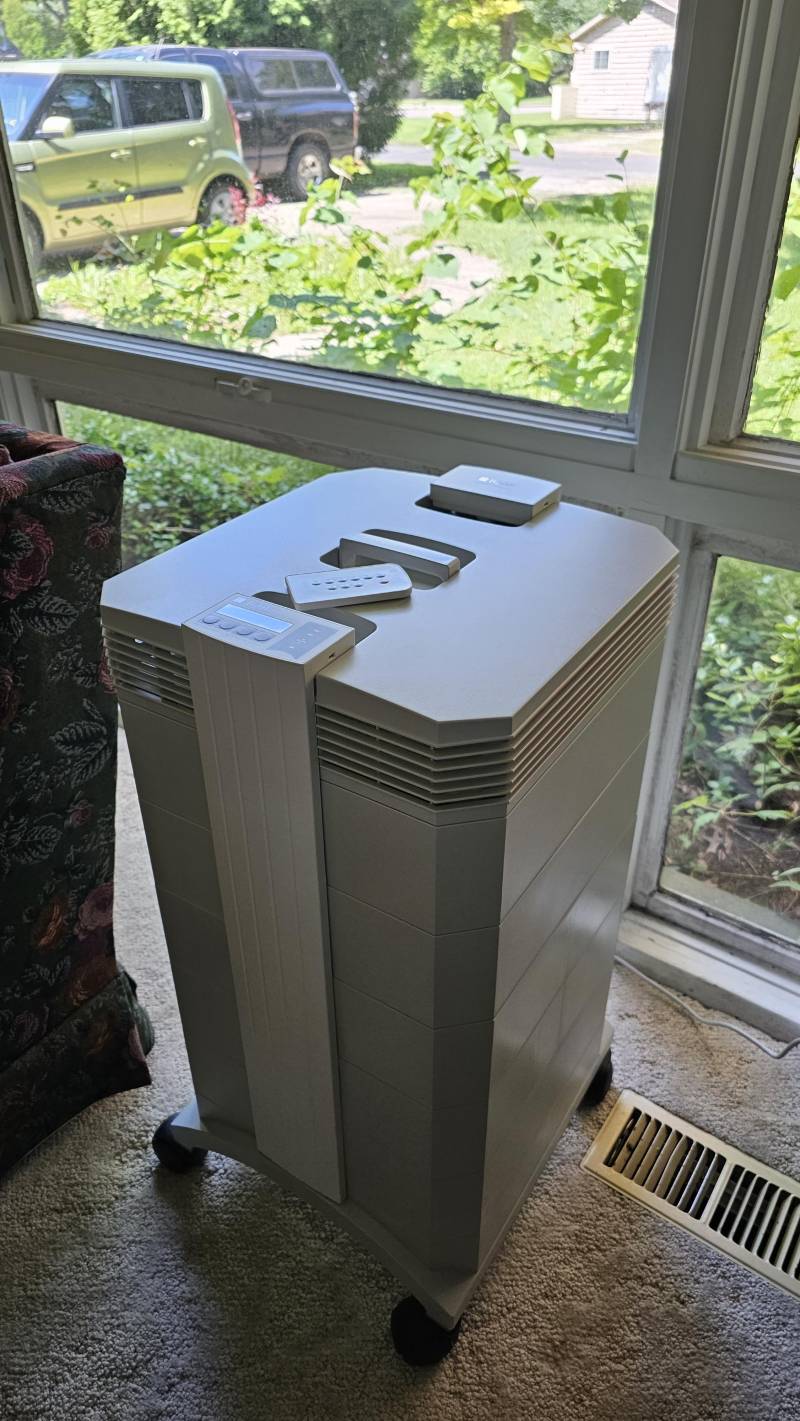 This is probably overkill for most homes but in our case, anything that can help Jim breathe a bit easier, reduce the strain on his lungs, and help him return to a state where he's able to regain the ability to walk around his house and become independent again is worth the cost, time, and space to get the best air quality possible.
When you first open the box and unpack the unit, you realize this is something different. Right on top in the stack of paper manuals is a certification with individual signatures that shows the rigorous testing and certification that IQAir provides in their Swiss factory before it is shipped out.
In terms of ease of use, I also liked the fact that the remote is easy to wipe down and that the unit has optional casters that make it very easy to move from one spot to another.
IQAir does sell indoor air quality monitors to help show the effects of the air purifier but we do not have that. However, when measuring it with our Sensibo unit, the difference in "Volatile Organic Compounds" in particular is clearly lower by Jim's bed compared to in the TV room, Dining Room, or Kitchen.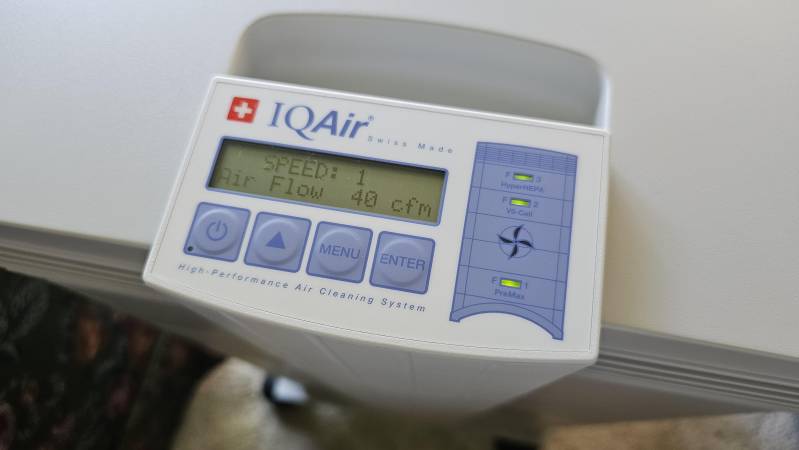 Another thing that I like about this unit vs others that I've used is that the filter works at 6 different speeds, ranging from 50 m3h to 440 m3h. So, for example when we open the doors and windows to get more "Fresh Air" we are able to turn the fan speed up so that it can filter out any pollen or other air particles that come in while we are ventilating the space for CO2.
Then, once we close things up again, we're able to lower the filtration level again.
Finally, the fact that the filter is nearly silent is also a wonderful thing. Right now, with his oxygen concentrator going, sound isn't really a benefit but for someone thinking about putting it in a space to help with someone who has severe allergies or asthma, the fact that it is subtle and not an obtrusive sounding machine is quite nice.
They manage to do this by their unique "fan-in-center" design where the fan's motor is placed between sound attenuating filters. This means that it is whisper quiet as well as being super efficient in terms of electrical consumption - only about as much as a traditional incandescent light bulb.
I am reluctant to refer to this as a luxury item since healthy air and good indoor air quality at home should never be considered a luxury. However, for me, the choice is obvious.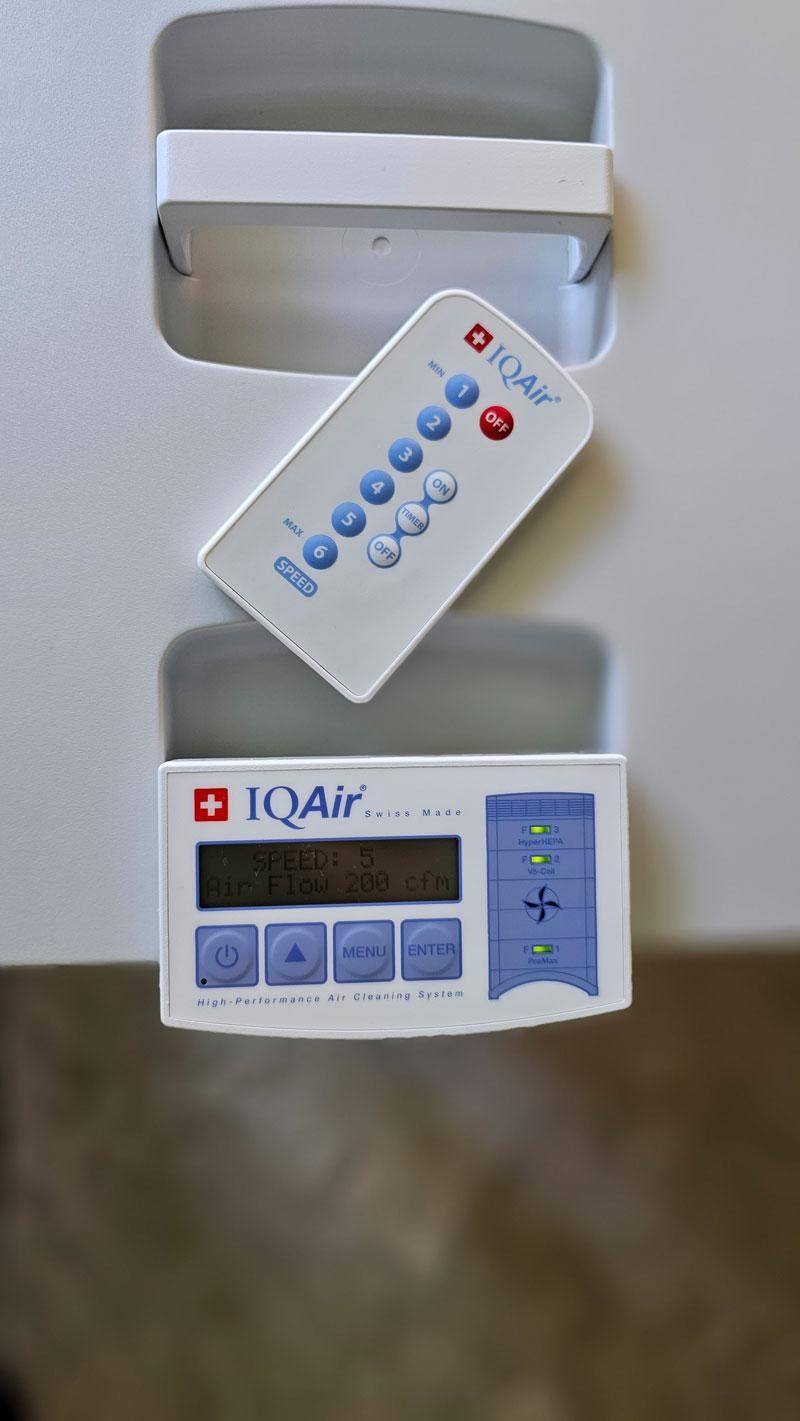 At $899, the HealthPro Plus is not cheap - but you can easily spend $400 buying an air purifier that filters far less. If you are serious about making your air as healthy as possible then making the investment to get the best shouldn't be that big of a deal. This is even more true when you consider it in terms of medical expenses where a trip to the ER with allergy related asthma or a even simply reducing the likelihood that a virus could spread in the house. That trip to the ER could costs thousands of dollars ... not to mention the damage to one's health.
This unit does require regular filter replacements to maintain maximum efficiency. A full 3-in-1 replacement filter bundle costs $369 on their website, but different filters have different lifespans. For instance, the HyperHEPA lasts for 4 years, the V5 Cell lasts for 2 years, and the PreMax lasts of 18 months. Individually, those cost $199, $99, and $79 respectively.
Overall, I'm impressed with the HealthPro Plus. It does everything that I need it to and it acts and feels like a quality machine and not just a plastic box that makes you feel good but doesn't actually deliver.
My father-in-law appreciates it as well and as far as I'm concerned - anything that helps him recover faster and get stronger quicker is important to have in the house!