There are a LOT of car gadgets out there, but few have earned themselves a spot in my "go bag" to take with me for road trips. This JumpSmart all-in-one Jump Starter, Power Bank, and Flashlight from Limitless Innovations is one of them. It not only combines three essential things to have in your car's emergency kit ... but it also comes in a great package to keep everything safe and ready for when you need it.
The JumpSmart Jumpstarter from Limitless Innovations can be purchased on Amazon for $120.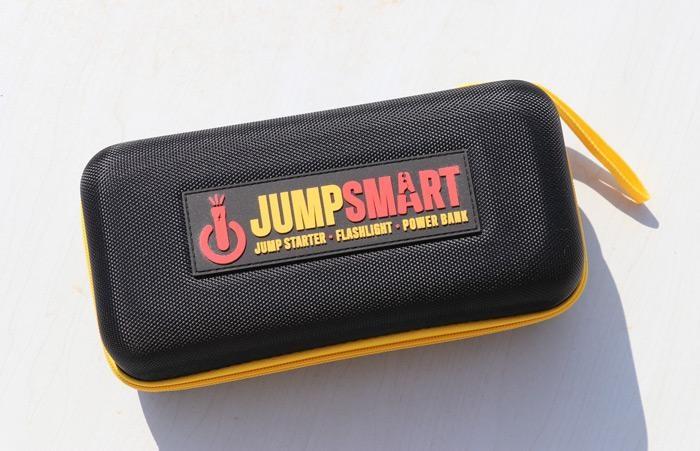 While there are a lot of nice portable battery packs and jump starters available out there, I really appreciate that the JumpSmart unit comes in a great zippered box and even has a fabric bag that holds the flashlight. This helps keep everything nice and organized for when you need it. While I have a "go bag", not everyone does. In those cases, this box also means that it can be easily tucked into a cubby in your trunk or even stored under the seat without stuff rolling around loose. In fact I have two other jump starter battery packs like this that didn't have a case and one of them is worthless now since I lost the battery clips since there was no kit to hold everything together.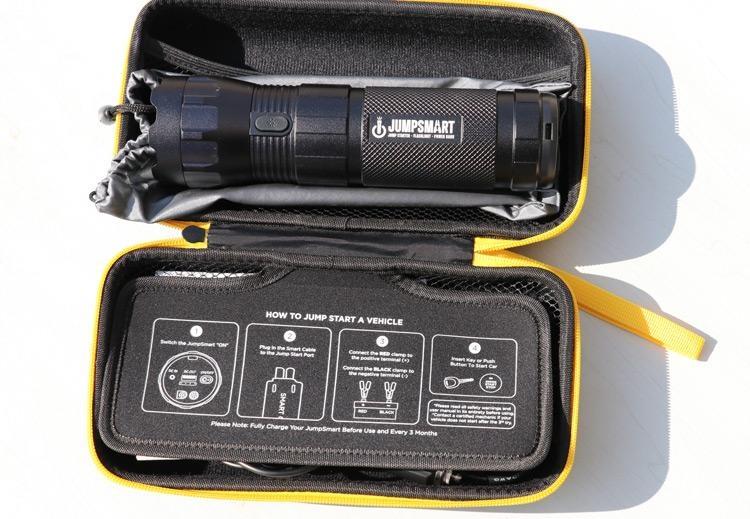 Continuing further down the road of making this a great product for the casual user is that the kit also includes very easy to follow instructions that you can't miss.
They've also designed it to include audible alarms and visual safety lights to indicate if you've connected it improperly.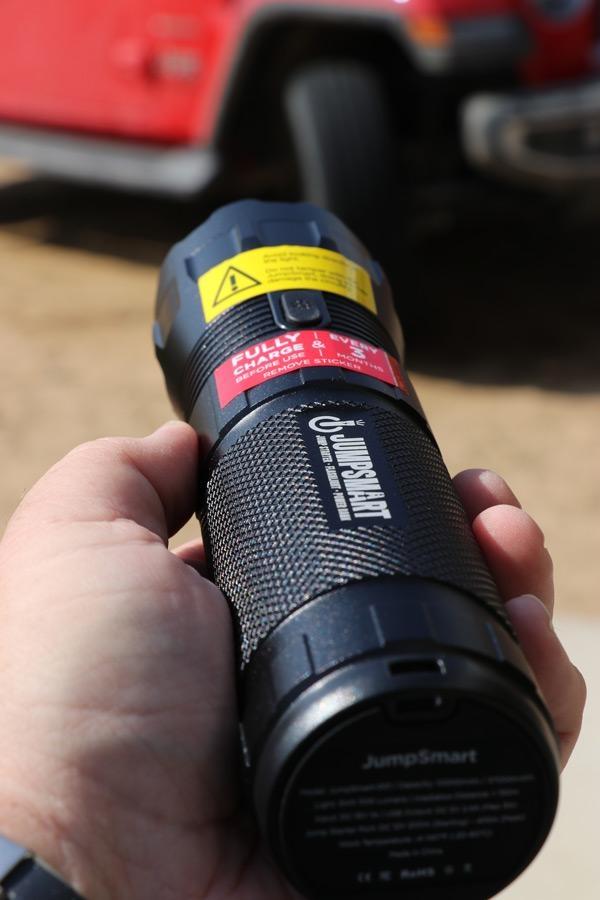 The main part of the JumpSmart unit is housed conveniently inside a flashlight and frankly this might be the coolest part. While most similar products have an LED flashlight function, this is a true flashlight with a real beam that has multiple modes - High Beam, Weak Beam, Strobe, and SOS modes. This means that even in situations where you didn't need a jump starter that it would be highly useful for working on your car or even lighting the the path if you take a walk in the woods.
To jump start your car though, simply plug the battery clips into the back and attach them to the car battery. It's super simple and compact. To keep the JumpSmart charged, they've not only included a wall charger but also a cigarette lighter port charging cable.
The JumpSmart Jumpstarter from Limitless Innovations can be purchased on Amazon for $120.
JumpSmart Technical Specifications:
Battery Size: 10,000 mAh / 37,000 mWh Lithium-Polymer Battery
USB Ports: 5V / 2.4A with SmartSpeed Technology to charge phones and other USB devices
Jump Starter: designed to start at 3.0L vehicle or 2.0 diesel truck
Flashlight: 8W, 1,100 Lumens
Dimensions: 8.5 x 2.5 x 2.5 inches
Weight: 2.8 pounds