So, you're looking for a sub-compact crossover. Well, your choices in this class are numerous! Every manufacturer has at least one and more are on the way this fall.
I took a shiny Kia Seltos SX turbo (SX is the top trim) out to see what it can do.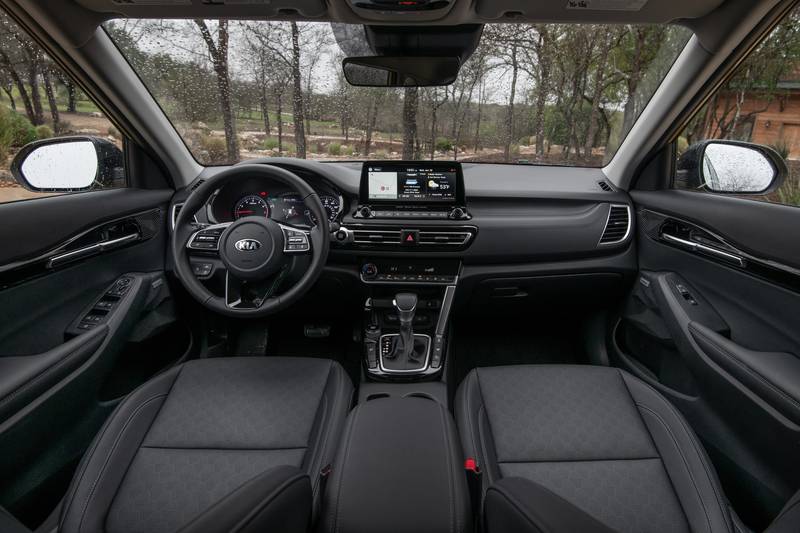 Styling
The Seltos is not a cookie cutter crossover. Seltos is a mash of bold design and intricate details. So, while other CUVs have swoopy, arching designs the Seltos flaunts an upright more angular stance. It also came bathed in a striking yellow/gold chromish paint-think Hot Wheels. It's not your uncle's idea of sporty, or a "teen's" concept of a street CUV. It fits the sweet spot for a mobile adult that doesn't want to be in either world. The blunt nose stands tall with a tiger nose shaped grill with diamond mesh insert and attractive rolling stock that translates into a smart looking package.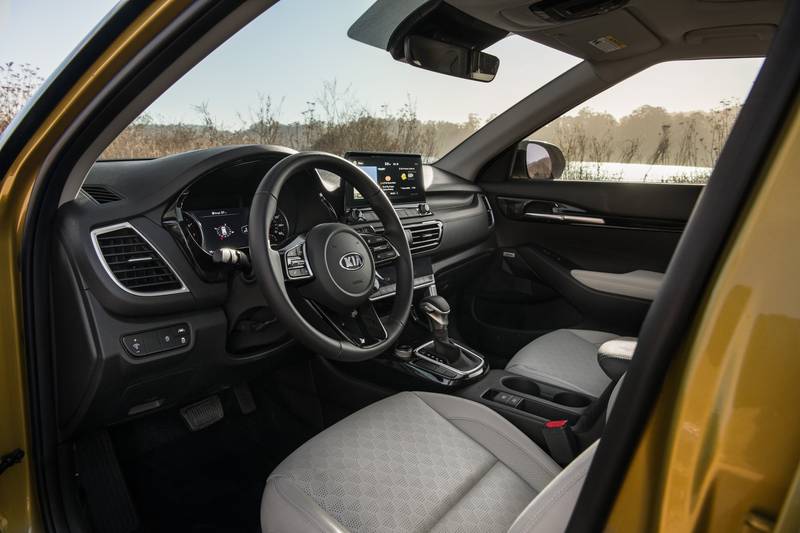 Inside Job
Seltos wades into the deep water of the competitive pool of compact crossover SUVs with a sharp interior. The Seltos' ACE is it delivers an unexpected amount of comfortable roominess. It bests nearly every segment challenger when it comes to cargo volume and has two rows of adult-sized seating for five. After adjusting the front seats for comfort, I slipped in back, reclined the seat and had plenty of stretch out room. Rear seats fold flat for a decent sized storage area. During several trips, I made the most of Seltos' expansive interior transporting a number of items I didn't think would fit including a five-door cabinet, small ladder and set of four tires.
Feature-wise Seltos comes with lots of intuitive tech, the infotainment system offers a 10.25-inch touch screen with navigation, split-screen functionality, and the UVO telematics system is easy-to-use, but screen graphics are economy class. The cabin features a lot of plastic pieces, but they're thick high-quality pieces that will stand up to hard use.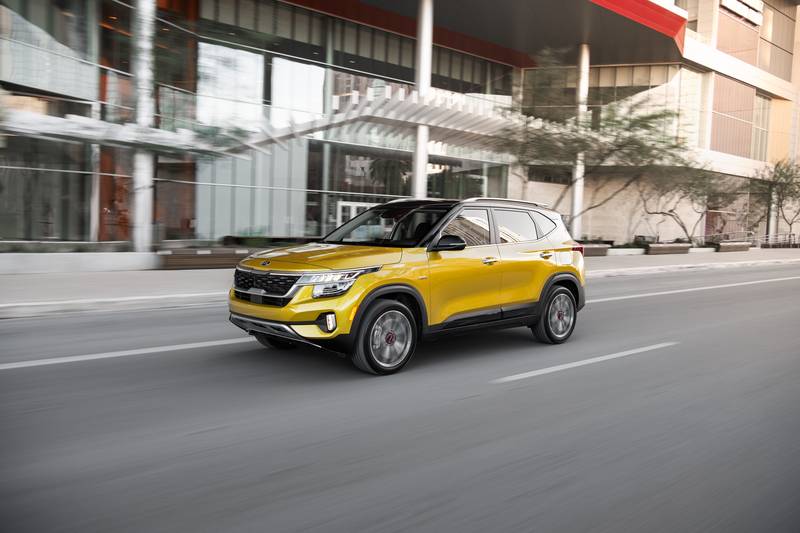 Drive Factor
My test car came with the top engine choice: a 175 horsepower, turbocharged four-cylinder with 195 pound-feet of torque. The engine is energetic, but it's held back a bit by turbo lag. Unfortunately, the engine is backed with a slow to respond seven-speed, dual-clutch transmission that compounds the turbo lag and it is inconsistent with gear changes.
On the streets of Chicago and suburban roads my Seltos performed in a predicable manner. Steering feel was above average, and handling is adequate for daily driving-just don't expect it to raise your pulse. You can select one of three drive modes – Normal, Eco, and Sport that are differentiated for powertrain, drivetrain and steering mapping to meet the driving situation. I kept it in Sport most of the time to wring out as much performance as possible.
My test car was an AWD version with stability control and 7.2-inches of ground clearance. AWD provides all-weather capability via a center locking differential that splits power equally between the front and rear wheels for traction-compromised environments. This doesn't mean you can do serious off-roading, but you will be able to take it camping and handle slick road surfaces.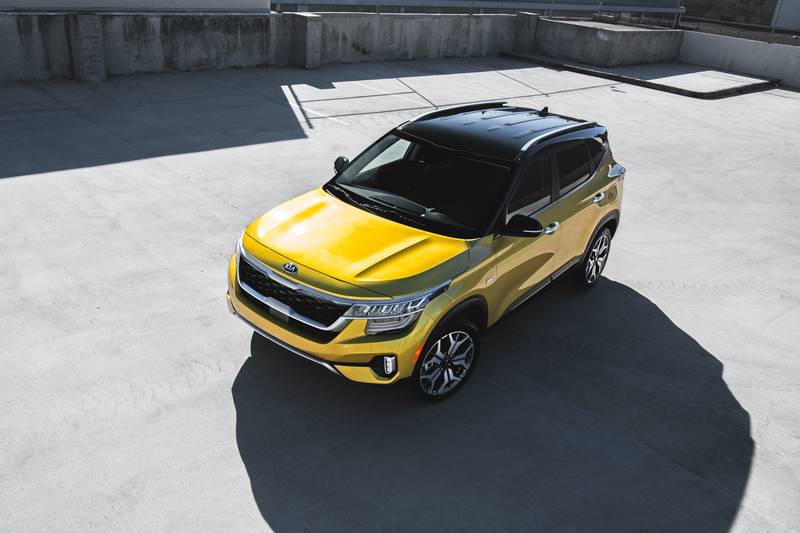 The Verdict
My top trim SX Turbo had exclusive features including a Bose stereo, satellite radio, a 10.25-inch touch screen, a 7-inch digital display, speed limit recognition (nice feature saved my …), and adaptive cruise control. At the all-in price of $29,485 for the top turbo Seltos it's getting harder and harder to find something fully equipped for under 30k, but Kia did it. While Kia Seltos is not perfect, it is a well-rounded, roomy, subcompact crossover that merits consideration.