The 2021 Kia Telluride SX is a mid-sized SUV that offers an edge. It provides all the power of a traditional SUV at an attractive price point with plenty of technology and amenities like heated seats, connectivity, safety features, and even a 5,000 pound towing capacity that makes this a great option for budget conscious shoppers.
All car brands create products that are strategic to a point but I feel like Kia and Hyundai do an extraordinary job right now of sharing platforms but somehow managing to have their vehicles manifest completely different personalities. For example, the Kia Telluride and Hyundai Palisade share much of the same DNA but the experience driving the two SUVs is radically different.
While Palisade - one of our absolute favorite mid-sized SUVs - offers a striking visual design that makes you think the car might cost 10's of thousands of dollars more, Kia's Telluride evokes a more rugged, younger, look craving a ride down a dirt road on the way to a hunting cabin.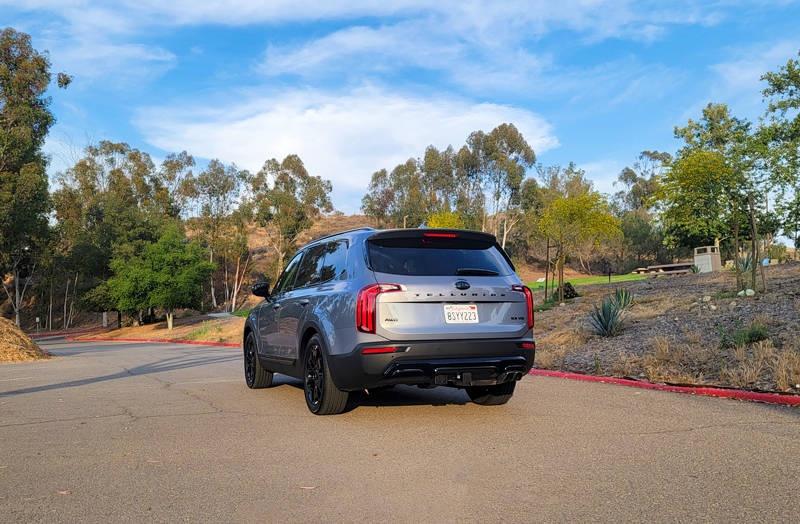 This look continues through to the rest of the vehicle experience too.
While the Palisade is refined and smooth on the road - driving almost closer to a crossover, Telluride feels stiffer and more truck like despite it being a unibody design. Despite this, it still feels very comfortable on it's preferred driving surface - pavement. However, we look forward to being able to test it out sometime on other surfaces. Though, this may be more aspirational than practical since despite the marketing, Telluride's ground clearance is only 8" ... slightly better than both the Hyundai Palisade and Ford Explorer's 7.9" ground clearance.
Beneath the hood, Kia's Telluride offers a 3.8-liter V6 that produces 291 hp and 262 lb-ft of torque. While this is sufficient for it's purpose, it offers a marginal upgrade in performance over Sorrento's turbo 4-cylindar producing 281 hp, which weights just a couple hundred pounds less. Being able to offer more power here would be a welcome addition that would make Telluride more fully realize it's sporty brand promise.
Likewise, inside the vehicle, at first look Telluride appears to have a luxurious interior but there's an over-use of plastic that while keeping the cost down ... makes you feel like you are accepting a compromise.
To me, as a person who isn't writing the monthly car payment checks, these matters of a few hundred extra dollars per month are challenging to accept some times. With money being something outside my direct consideration as a reviewer, Kia's Telluride has weaknesses that I'd probably prefer to avoid.
However, the reality is that consumers shop with their pocket book in mind. When it comes to the important factors like technology, safety, and comfort, Telluride delivers a very compelling proposition.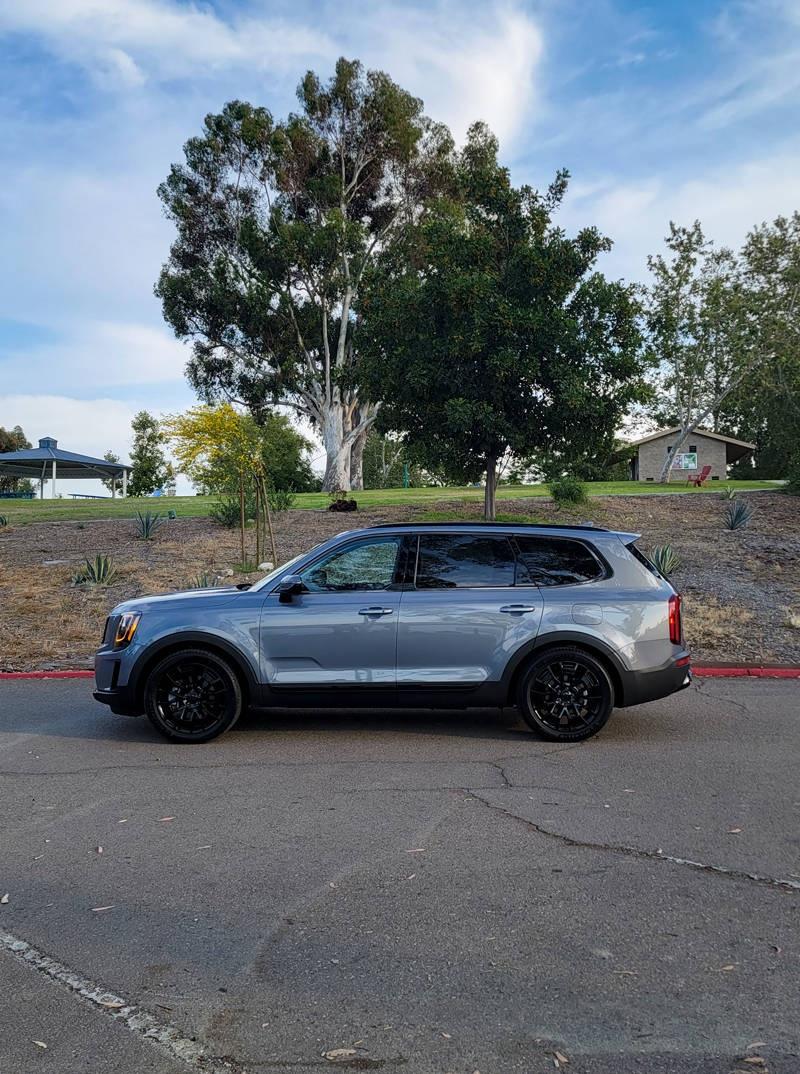 The new Kia Telluride SX is a great option for people who want the power and technology of an SUV without having to pay big money. With a starting price point of just $32,790 MSRP ($50,180 as equipped), this mid-sized luxury vehicle offers a great balance between off-road and on-road performance along with plenty of safety features and technology to keep your family safe and comfortable. If you've been looking for something affordable with the rugged feeling of a true SUV but the comfort of a unibody design then you should check out the new 2021 Kia Telluride SX today!