Generally when you shop for a new computer it's just like buying a car ... there's the practical side of your brand that say you just need something to get you to work and back ... but then there's the fun side that says, "but I want to feel good doing it!" That's what I love about this Legion Y530 laptop that Lenovo sent me to check out as part of our holiday gifts for guys. I'll admit, I'm not a seasoned tech reviewer and despite my previous life being a hardcore gamer - those days were years behind me. Until this week anyhow when I was "forced" to test this laptop out ... for research purposes of course.
Legion is Lenovo's gaming brand and includes laptops as well as desktops and even accessories such as mice and keyboards. Their objective is to be "Stylishly Savage" and cater to those who work hard during the day, have obligations at night - but still have a warrior inside waiting to get out. That pretty much exactly describes me and until now I thought maybe that warrior was dead. Long past were the days when I could justify spending hundreds or thousands on gaming hardware.
When the guys at Lenovo sent me this laptop, they described it as being good for, "light gaming." I wasn't really sure what to make of that and clearly the specs below aren't "ultimate gaming rig" material (though you can spend more and upgrade it). However, after firing up Fortnight, Miscreated, and a couple other games, I was impressed. Clearly I'm not able to play at 100 fps with max detail but the machine is plenty fast to have a very playable game at medium / high detail levels.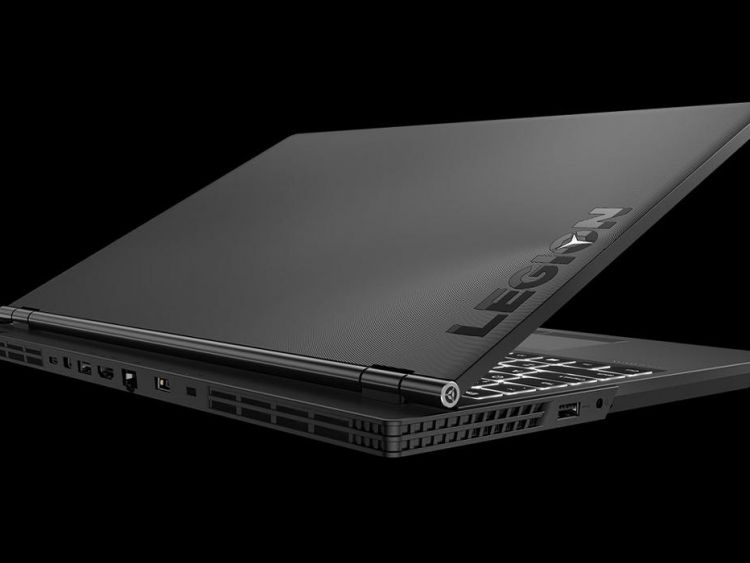 Specs Of The Machine I Received For Review:
Intel Core i5 @ 2.30 GHz
8 GB Ram
NVIDIA GeForce GTX 1050 with 4GB Ram
256 GB SAMSUNG SSD
15.6" FHD (1920x1080, 250 nits) IPS with anti-glare, at 60 Hz refresh
Connectivity Ports: 3 USB 3.1 Type-A, USB 3.1 Type-C, Mini DisplayPort 1.4, HDMI 2.0, RJ-45, Audio combo jack, Kensington Lock slot
The one spec I didn't include above though is the price - at around $1,000 it delivers a great entry level laptop that you can justify for work but enjoy fun. It's a Work Hard, Play Hard laptop and I'm loving it.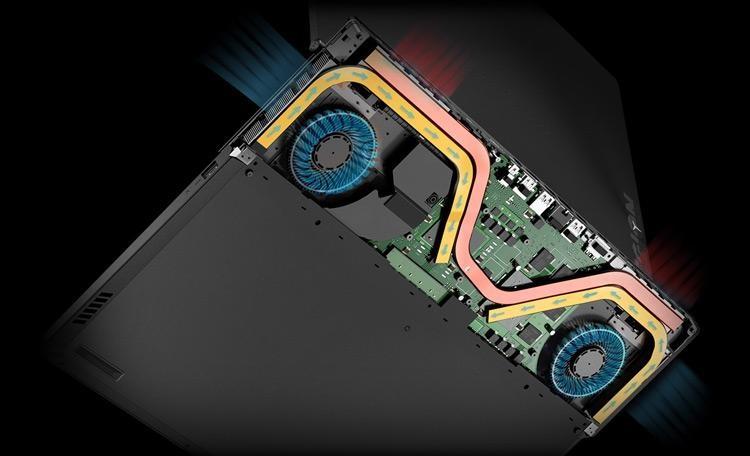 One thing that is sometimes ignored by tech reviewers is the practicality of it for travel. At 14.37" x 10.24" x 0.95" and 5.1 lbs, it isn't the smallest laptop but the size and weight compared to what I have been using is a welcome feature too. As someone who regularly travels with a laptop tucked into his backpack, any weight savings is appreciated. So is the fact that it has an estimated 5 hours of battery life. Plus, it is well vented with a dual fan system and without a traditional hard drive it stays relatively quiet too. I haven't really experienced that "jet engine" exhaust sound that my other machine makes when playing games either so that's awesome.
It Only Gets Better From Here ...
Clearly this is the base model of the Lenovo Legion Y530 line, which is a base member of the Legion line. More serious gamers might want to add features at point of purchase or beyond and there are plenty of ways to do that.
For me, I know that I'll be wanting to add an extra 8 GB of RAM and luckily it's only using one of the two DIMM slots. Others will want the ability to play VR games and that too can be accommodated by selecting a model with the NVIDIA GTX 1060 and an i7 processor. For those that are serious gamers, you can even choose a version with a 300 nits screen with 144 Hz refresh.
The truly serious gamer though will want to check out the Y730 line that includes not just 15" but also 17" gaming laptops with overclocked chips and other performance options.
What's The Bottom Line?
The bottom line is that this makes a great gift item for any guy that wants to get back into gaming but can't justify spending thousands of dollars on a purpose built gaming laptop. It would also make a great gift for teenages and college kids in your family that need a laptop but also want something that they can play some of the latest games on with their friends.
Honestly, I've been a huge fan of Lenovo laptops since back in the day when they were IBM. These machines have always been sturdy but now they are stylish without being garish like some. The Legion logo on the back and is a subtle reminder for anyone that walks by that you have a bit of a wild streak - despite the fact that it is an otherwise classic black square laptop.
I'll be using this laptop as my daily driver on some upcoming trips so make sure to follow me on Facebook and Instagram for more about how I use the Lenovo Legion Y530 for work and play!
For more information about the Lenovo Legion Y530, please visit Lenovo's website.