Ever since I was a young man, friends and relatives have tried to teach me various methods to measure how "done" a steak is. Technology now has surpassed lore and any man who loves cooking a great steak needs to have this MEATER+ wireless smart meat thermometer in his tool chest.
When I first got the pitch and was asked if I wanted to try the Meater+ for review I wasn't expecting much. I assumed that it would be just another cooking tool that was less practical than it seemed on the website. I was wrong and both my wife and I are thrilled with the result when I tested it out for this review a few days ago.
Elegant Industrial Design
The first thing you notice when opening the package is that Meater+ is simply elegant in design. It comes in a beautiful wooden case and the probe looks more like a high-end stylus for your tablet than something to be used on the grill. Even the packaging it comes in feels more like an iPhone accessory instead of a cooking tool. However, industrial design means nothing if the software isn't up to par.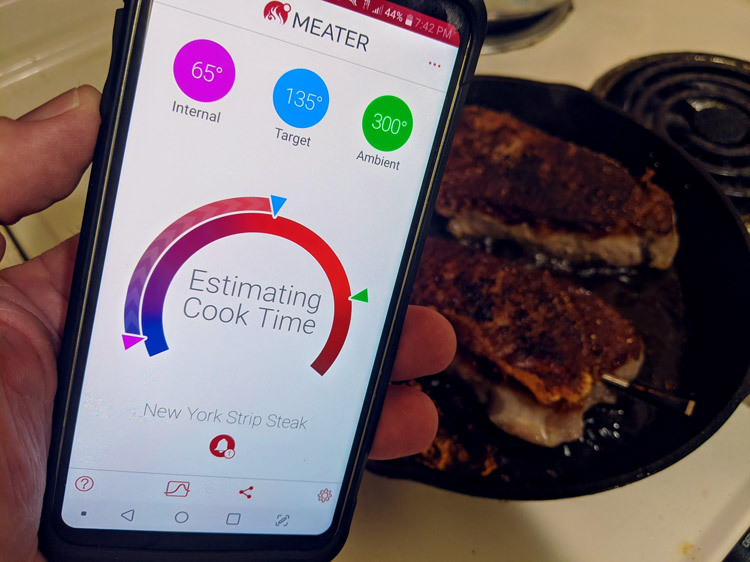 MEATER+ is a Smart Meat Thermometer For iOS and Android
After opening up and leaving it rest for the recommended initial 4-hour charge I was ready to set it up. There are two basic versions here, the first is MEATER - which connects via Bluetooth directly to your phone or tablet with a 10m range for ovens and 3-meter range for BBQ grills and smokers. The second is MEATER+ that I have, which has the wooden charging station also function as a signal repeater. This offers up to a 50-meter range so you could be virtually anywhere in the yard and still get your alerts when things are ready to take off the fire. There is even a way to extend this range indefinitely by connecting it to your home WiFi network and monitoring it from other devices including Amazon Alexa.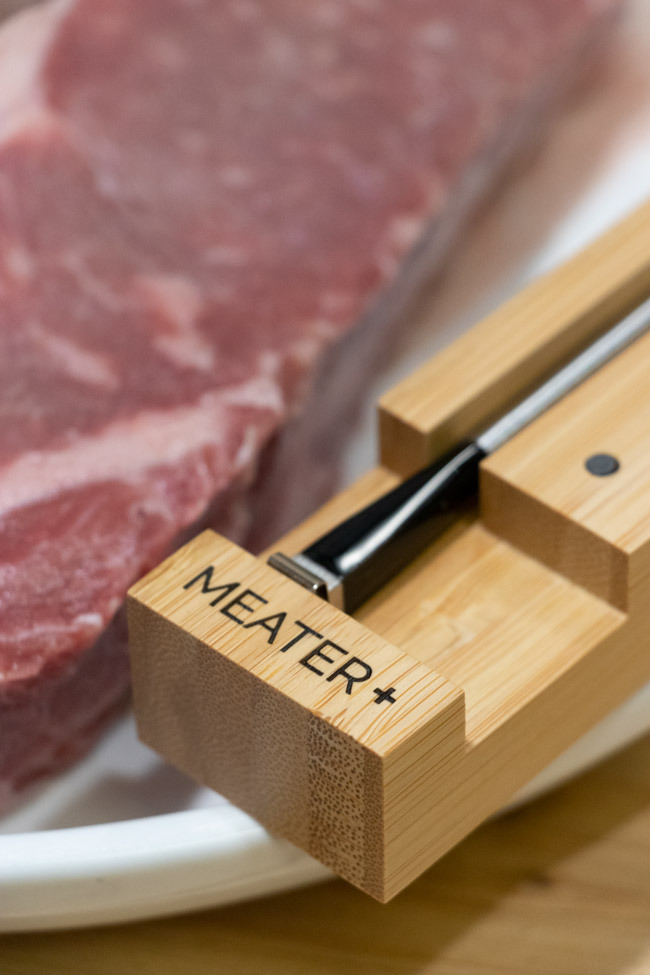 Simply tell the app what you are cooking, how done you want your meat and it will tell you exactly when to take it off the fire.
In fact, not only that but I prefer to let my meat rise to ambient temperature before placing on the grill. So by adding the temperature probe to the meat before grilling, I could watch it rise from 30ish to 65 F. Similarly, you'll notice that the MEATER+ thermometer si actually measuring both the temperature inside the meat ... but also the ambient temperature. I like this a lot since when I put it in the oven I know exactly what the temperature is outside the meat as well as in the middle.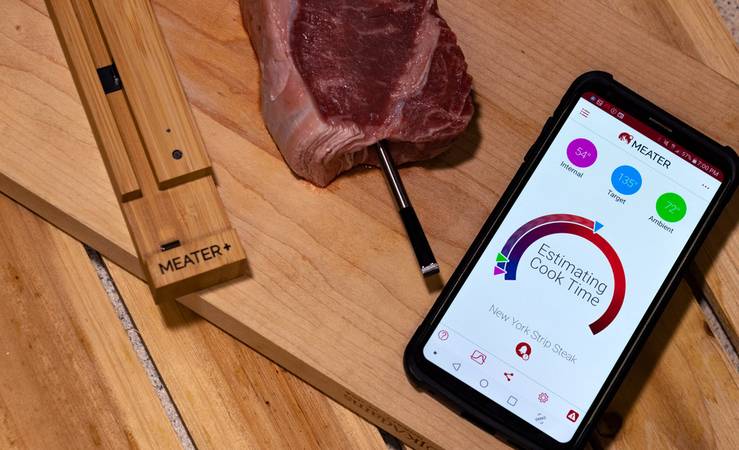 For the meat nerds out there, MEATER+ also supports the MEATER Cloud service where you can view the temperature curves and other features that I can't wait to explore.
The thing that I'm most in love with here is that it isn't just allowing me to cook a perfect steak ... but it is actually helping me better understand the science behind it since it is no longer a "guess" as to if your steak is done.
While I've only tested it out by preparing a strip steak, MEATER+ also supports a wide range of other proteins and cuts ranging from Lamb to Chicken and even good old classic burgers.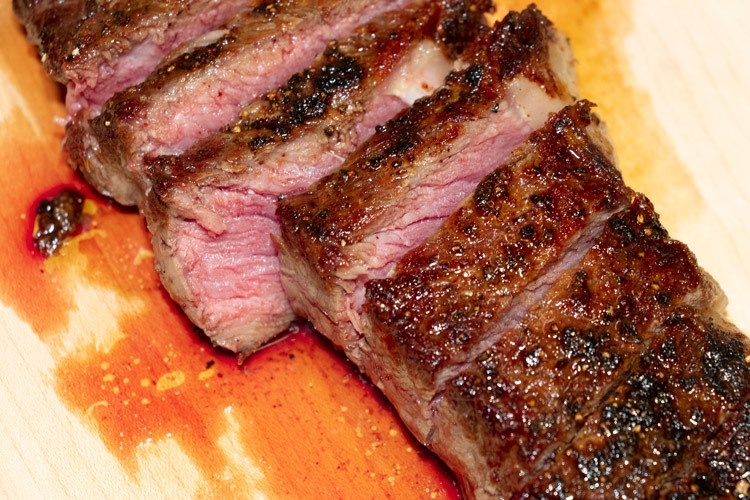 What If You Want Different Temperatures Per Steak?
Ok so that was the only disappointment and it is no fault of MEATER+. I was so excited to test how perfect my medium rare steak was (spoiler alert! It was PERFECT!) but my wife wanted hers medium. I took mine off at exactly the right time but hers was undercooked since I estimated how much it would continue cooking after taking mine out of the oven.
Don't worry though, MEATER offers three different SKUs that you can buy on Amazon - MEATER ($69) (no repeater), MEATER+ ($99), and MEATER Block ($269) that features four different probes and built-in wifi as well as Bluetooth.
For more information about my new MUST HAVE grilling tool, make sure to visit MEATER's website.