I've been searching for the perfect tripod for a while now - something that is small enough to fit easily into my carry-on luggage, but capable enough for use with both my phone camera and my DSLR. The MeFOTO Backpacker Air travel tripod comes as close as any that I've experienced so far and makes a great addition to my travel gear.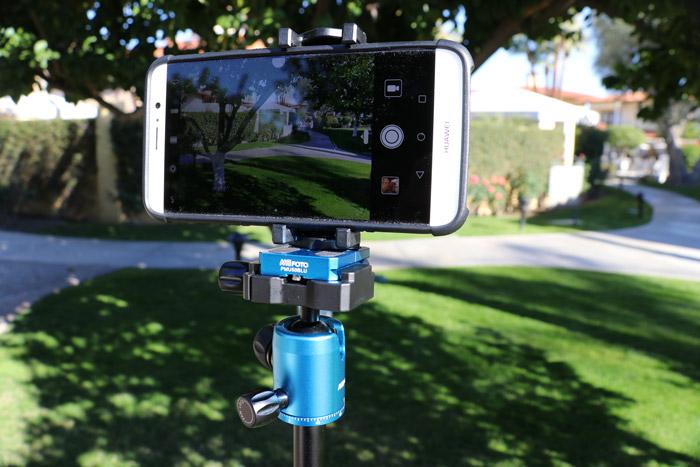 It's clear that MeFOTO paid a lot of attention to what people were looking for since they included not just a very well made tripod, but also converts to selfie stick with a phone mount, and remote. Even better is that unlike some mobile phone mounts that I've tested, this supports phablet sized phones like my Huawei Mate 9 with case on.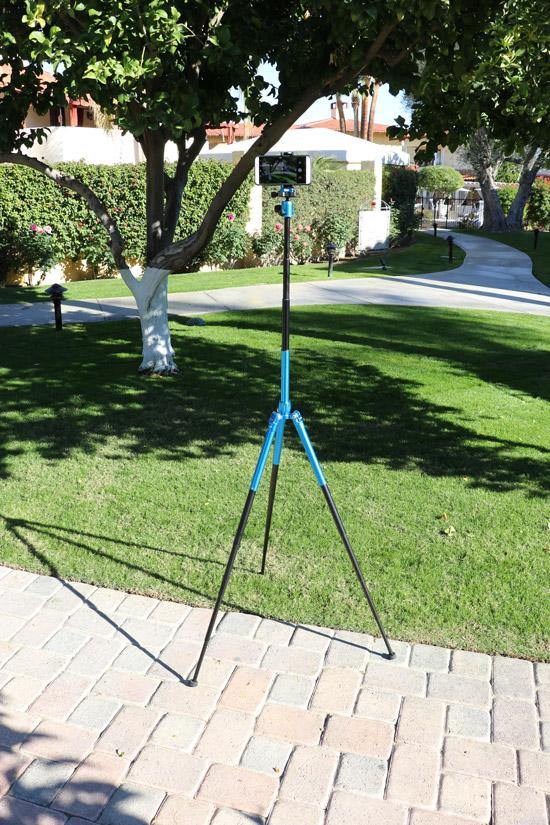 It isn't perfect though. My single area of disappointment is that with the neck fully extended it is a bit wobbly for taking long exposure photos where their might be wind. However, the bottom of the neck tube does have a spring-loaded-hook that you can use to weight the legs down and that helps with stability.
Additionally, because of the way that the tubes extend and twist, it can be tricky sometimes to make sure that you have the neck fully locked into place. In fact, I almost lost my DSLR during this review because it wasn't fully tightened and one of the tube sections slid down. The tripod is rated for a maximum load of 8.8 lb (4kg). Once I realized what the problem was though, it was easy to fix - just make sure you test it well and then re-test after moving to a new position.
Realistically though, it is a lightweight tripod designed to be travel friendly - and it does a good job at that.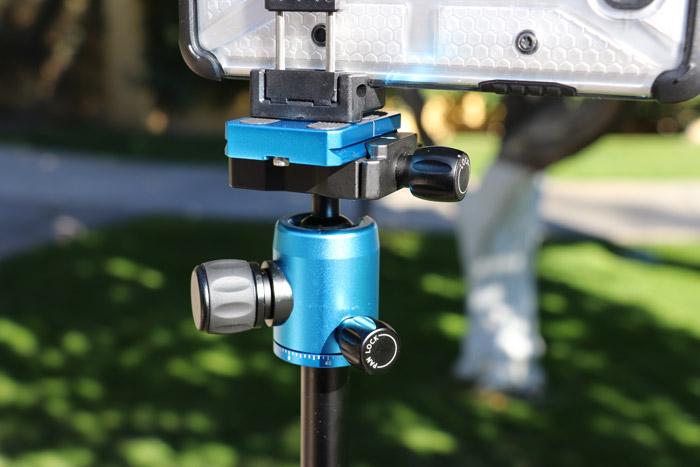 The core design of this MeFOTO travel tripod is also very nice with a quality head with large easy to turn knobs and even angle markings to help measure for pans. Additionally, I like how easy it is to position the ball head for both landscape and portrait shots.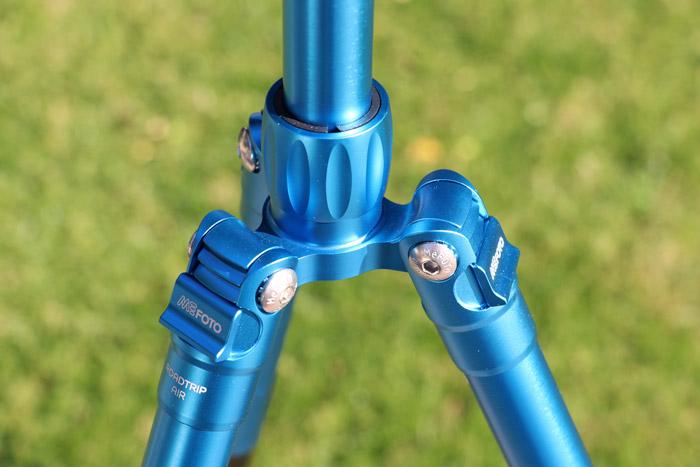 The legs themselves are well made and felt sturdy. You can extend them wider or narrower depending on what type of terrain you are on and they clip into place to lock them securely.
When fully extended, the MeFOTO Backpacker Air reaches 59.5 inches, but collapses down to only 10.4 inches. That's pretty amazing when you think about it!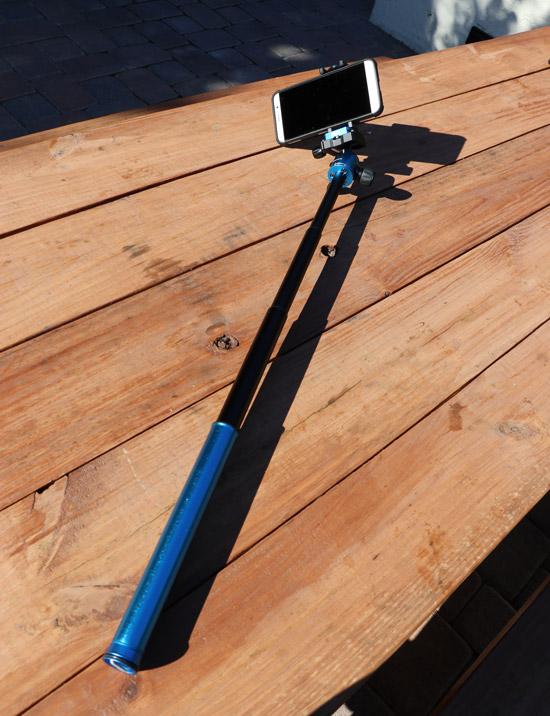 One of the coolest features here - and possibly the reason why I'm willing to overlook some wobblyness is that it also converts into a selfie stick. I'm not a huge selfie stick user generally, but what I've found is that it also works well to get those hard to reach spots as well as for use with video to do an improvised boom shot.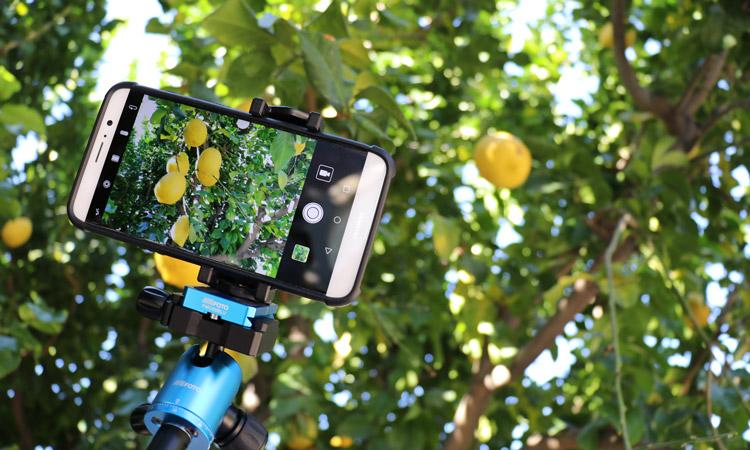 In this case, it was to get photos of the lemons hanging from the trees outside of our patio at the resort we stayed at!
The MeFOTO Backpacker Air travel tripod can be purchased from MeFOTO's website for $125 or on Amazon.com. It comes in seven different fun colors and is a great gift for anyone on your list that loves photography.