My friends often ask me "What do you do when you don't like something?" - My answer is always that I try to find the best in something and be fair. Not everything is going to be my favorite and unfortunately, that's what happened with this review.
I honestly had no expectations going in, though frankly when I saw the spec sheet I was immediately impressed. Unfortunately, though the 2015 Mitsubishi Outlander completely capable, loaded with technology and no "show stoppers" it just failed to impress me. However, my wife liked it and we had fun driving it around some fire trails in the mountains. What I can say though, is that everything has it's place and so that's what me and Bill (one of my writers) set off to do.
To be fair, this is a car more targeted towards "moms" than it is "dads" (as most crossover SUVs are). This is a family hauler and so it was good to see that the 2015 Outlander was named one of the IIHS "Top Safety Pick+" (on models with Forward Collision Mitigation). It's generally a roomy cabin with an optional 3rd row that pulls up out of the trunk as a sort of rumble seat that brings back memories of riding around in a friend's stationwagon back in the 80's - though this one faces forward.
THere are four different engines, ranging from a 2.4L 4 with 166 hp to the 3.0L V6 that we drove with 224 hp that gave it enough power for everything you'd want to do on your daily drive and features a 10 year, 100,000 mile powertrain warranty - greater than Mazda, Honda, or Toyota who's similar coverage only extends 5 years and 60,000 miles. The Outlander starts at about $23,000 and the Outlander GT version we tested was approximately $30,000.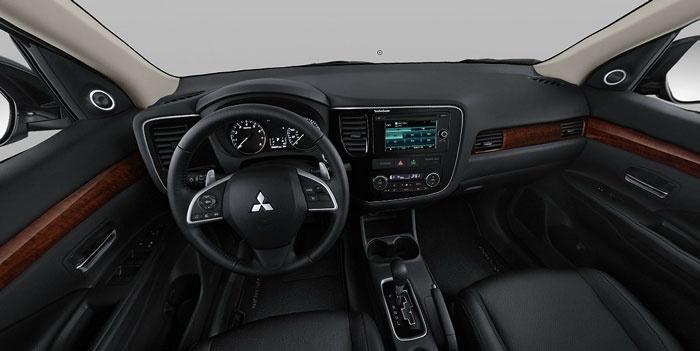 Feature wise, the Outlander really delivers with features like Super All Wheel Control for enhanced stability around corners and rough terrain, adaptive cruise control, forward collision mitigation, and seven airbags including a driver side knee one. Plus it also has all the features you'd expect in the upper-level of the mid-range SUVs like power remote tailgate, a good sound system, navigation system etc.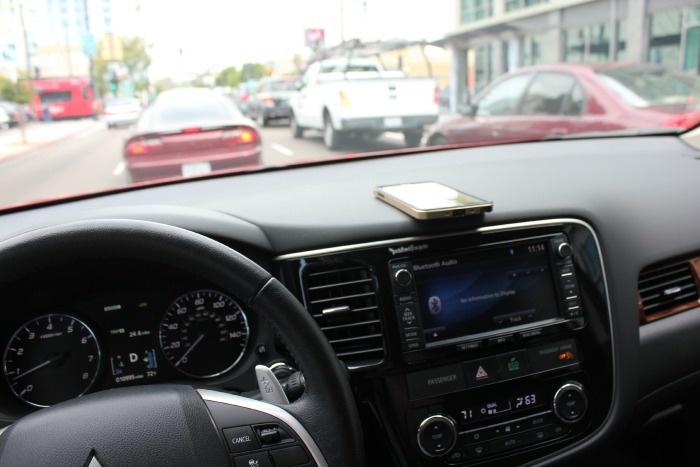 Our first step was to test the car out on some "real roads" that you'll probably face on a daily basis - including being stuck in traffic.
Unexpectedly, we found that the flat dash had an uncanny ability to hold my mobile on it despite start / stop and switching lanes. Not sure if that is true for every phone, but this was a cool discovery.
Unfortunately while the Outlander GT was more than capable and not "bad" it wasn't exceptional at acceleration, quick turns, and had a relatively loud road noise level. However, compared to a sedan it was nice to sit up higher, so that was nice.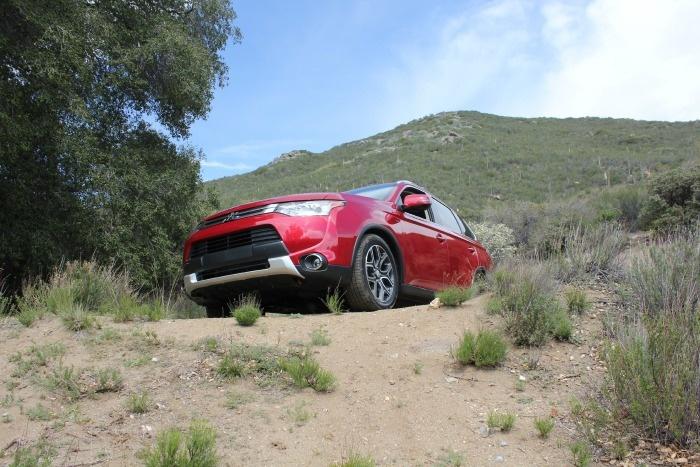 Out next step was to see how she would handle doing a little bit of off-road driving. We didn't do anything rough - simply some dirt trails out in the mountains east of San Diego. After all, I would have to think that someone who is picking Mitsubishi is probably also a fan of rally cars and that's one area that this brand really should shine.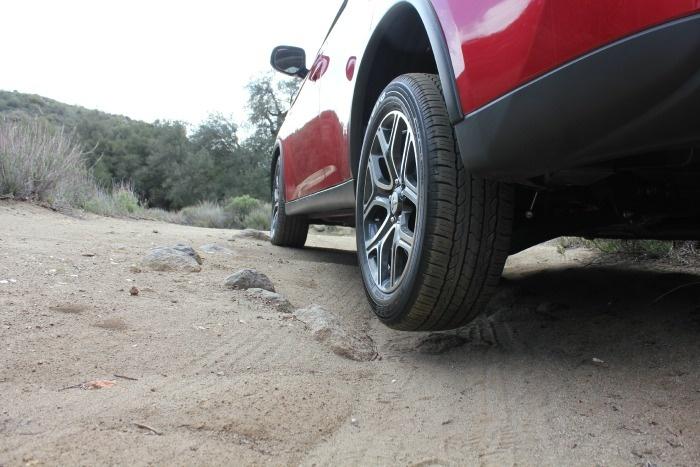 And frankly it did - the Outlander felt fun here and a bit more "rugged" than some of it's competitors maybe.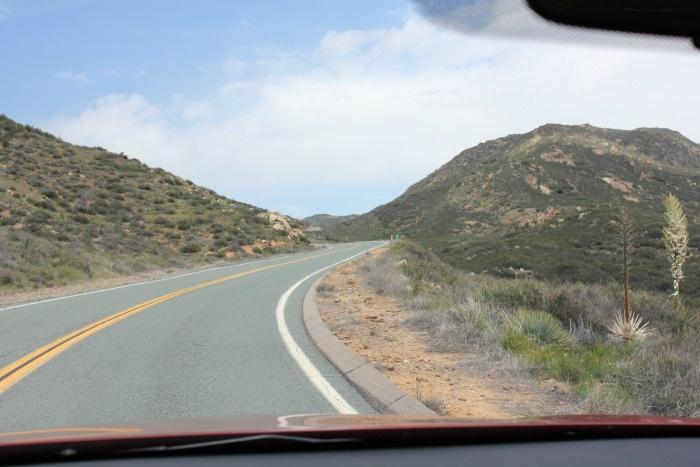 However, like all things - it's back to reality.
The 2015 Outlander GT is NOT a bad car. My main gripes are that it felt a bit underpowered for a brand that I associate more with things like the Lancer and it's racing heritage, the styling is relatively bland and uninspired and overall there is nothing (aside from safety) that is truly exceptional.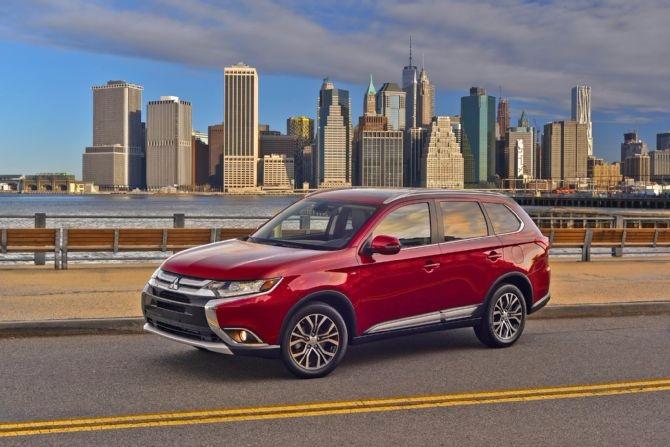 2016 Outlander Preview
I'm not alone and the folks at Mitsubishi have worked really hard to fix some of these things in the 2016 version that was announced at the New York International Auto Show a few weeks ago.
The folks at Mitsubishi are committed to delivering a car to appeal to people wanting, "value, quality, and safety". As such, they are continuing to refine safety features to make the car handle better with improved body and suspension rigidity, electric power steering, and noise-isolating front and rear glass, more sound insulation, and a new dynamic front suspension. Additionally, they will be offering a CVT option that promises to deliver improved performance and torque.
Only time will tell if this fixes the weaknesses we found in the current version but I'm intrigued.
From a visual perspective, everything is relative and from first glance the car reminded me of my all time favorite SUV crossover (the original Chevy Equinox) since it felt big though it was really quite compact. Visually the 2016 still looks very similar to the 2015 version, but the brand promises that it is the first of a new line to showcase the brand's new "design language". Updates include a redesigned front with windshield wiper de-icer, LED headlights, redesigned steering wheel, and other features.