I just came back from three weeks on the road and it was the first time where I left my big heavy laptop behind. Despite having a fantastic ultra-portable 13" Dynabook designed for travel, that has been my wife's laptop while I relied on my ancient "mobile desktop". The folks at Mobile Pixels offered to help me change that and make my backpack that much lighter and less complicated to pack for a long trip.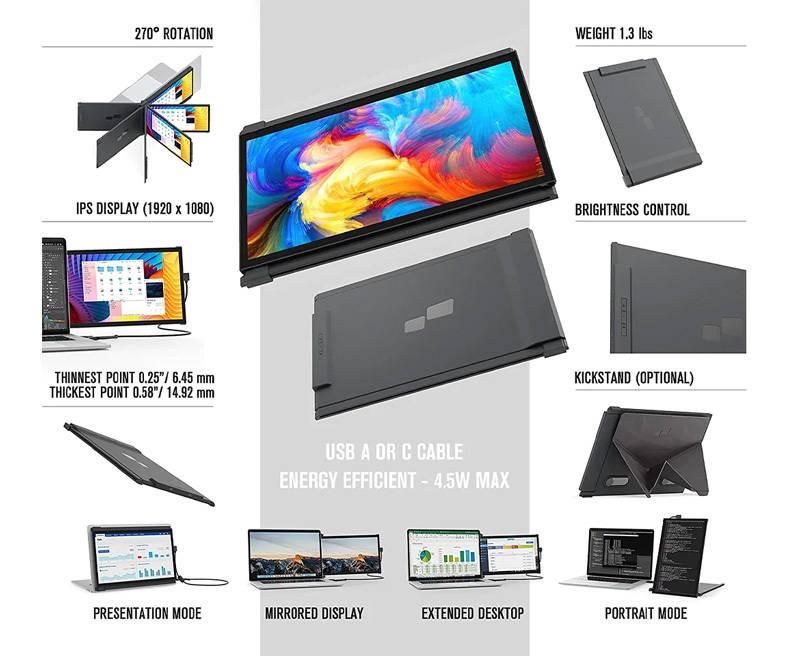 They sent me one of their DUEX Plus screens that is designed for small laptops (they also have a few other models for larger ones too). The promise of this add-on is pretty simple - you attach it to the bag of your existing laptop screen via a series of magnets and you then slide it out like on your normal desktop, stand it up as a second monitor, or turn it around if you are doing a presentation - something I don't plan to do on vacation but would certainly be nice for lunch meeting pitches.
In my case, the screen plugged into my Dynabook laptop via USB-C and I could either run it off the battery or plug it into my charger and the charge passed through to the laptop so there was no worries about battery life while using it.
For many people, this is game changer and maybe it might be for me as well - I just need to give it more time. However, I don't like adding stuff to my laptop so I found this most useful when used as a supplemental monitor instead of one mounted to the back of my laptop. Additionally, while the Mobile Pixels DUEX Plus screen is not heavy by any means - 1.3 pounds - it nearly doubled the 900 grams weight of my Dynabook Portege (just under 2 pounds) and so it wasn't as stable as I would have liked in this scenario.
On a heavier device this probably wouldn't have been a problem.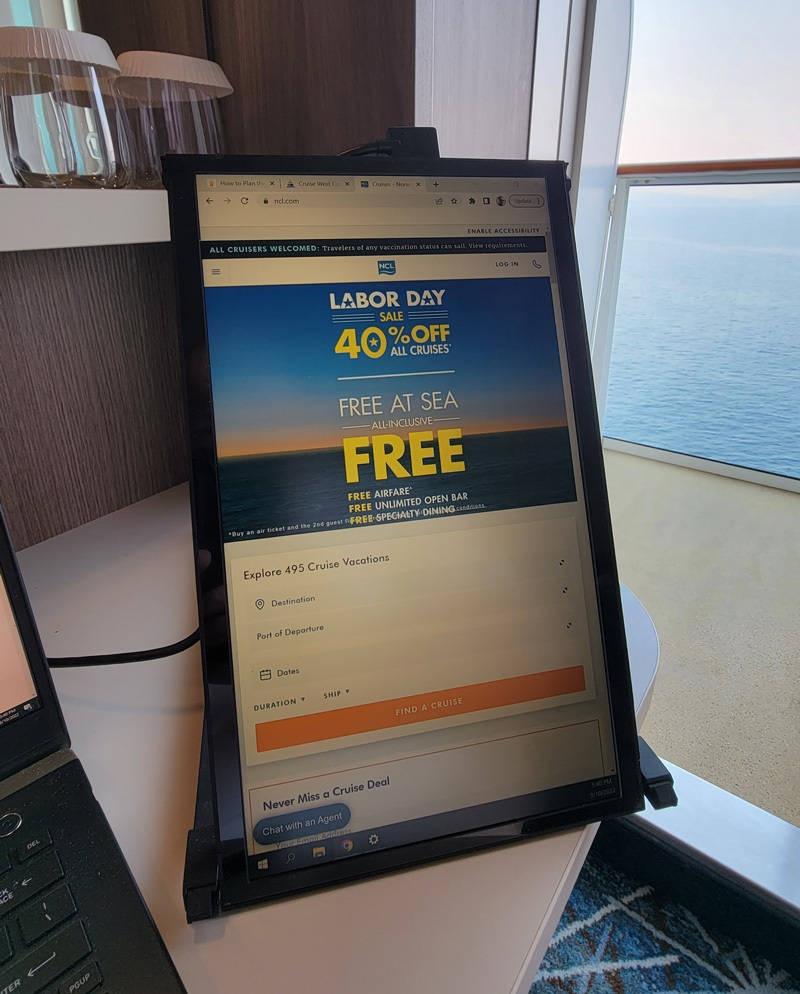 However, I did find it helpful when set up as a standalone monitor on it's kickstand. This allowed me the same convenience I have at home to have a press release or website displayed on one screen while writing an article on the main screen.
Specifications wise, the DUEX Plus is priced at $399.99 but is currently on sale for $259.99. It is a 13.3 diagonal IPS screen that supports up to 1080p full HD with an 86% screen-to-body ratio and is .25" at it's thinnest point.
Ultimately this is something that will allow mobile nomads to continue working on the road with a compact laptop. However, as mentioned above, if you have an ultra-portable laptop then it might be something to consider if adding anything to that will erode the reason why you already made the compromise to go small. Regardless of your choice though, the good news is that Mobile Pixel DUEX Plus is easy to remove. This means that I can pack it in my suitcase and only bring it out when I really need it.