Summer's almost over, but there's still time for one more getaway before the weather starts to turn cold. The following are a few of my favorite apps that help me travel better and save money.
As summer winds down, there's still time for one last adventure so make sure you have all the apps you'll need to be installed. The following are some of my favorite apps that always go with me no matter what adventure I'm setting out on.
iHeartRadio:
The iHeartRadio app is a great way of staying in touch with your favorite radio shows back home and it's equally good to discover new stations while traveling. Plus, honestly who has a terrestrial radio anymore? The iHeartRadio app is a great alternative to Pandora and Google Music too!
Mobile Passport:
While some people are a bit concerned with handing over their passport information to a third party, I've had no trouble with using the Mobile Passport app to breeze through customs. It doesn't replace your passport, but it does allow you to have all that info you once had on the slip of paper and simply show the QR code. Not only does this make it easier for the Border Patrol Officer, but it saves you time since there's no need to stop at the kiosk and that means you can often times hop the line and get through faster.
TripAdvisor:
Looking for ideas on things to do and reviews of different hotels? TripAdvisor is my GO TO APP for travel reviews. I also am pretty active on the network by adding my own photos and feedback too. They also have the ability to book excursions directly through the site now, so that saves time and more importantly, the trouble of having to call someone to make a reservation.
Yelp:
While I take Yelp's reviews with a grain of salt, the nice thing abou Yelp is that it has an amazing database on restaurant photos so you can decide if a place looks good or not before you go. It also makes it really easy to find what's around you so I like using it to decide where to go for dinner when I'm traveling.
WiFi Finder:
With the great data plan from Walmart Family Mobile, data is less of an issue than it once was. However, it's always good to be able to locate fast, stable WiFi connections and that's exactly what WiFi Finder does. Simply pull up the map and sort through the different available networks to find one that matches what you are looking for. In addition to simply locating the access points, WiFi Finder also tests them and provides approximate upload / download speeds too. This is useful not just for finding a WiFi hotspot in a crunch ... but also for planning since you can see if your hotel is fast or slow before booking!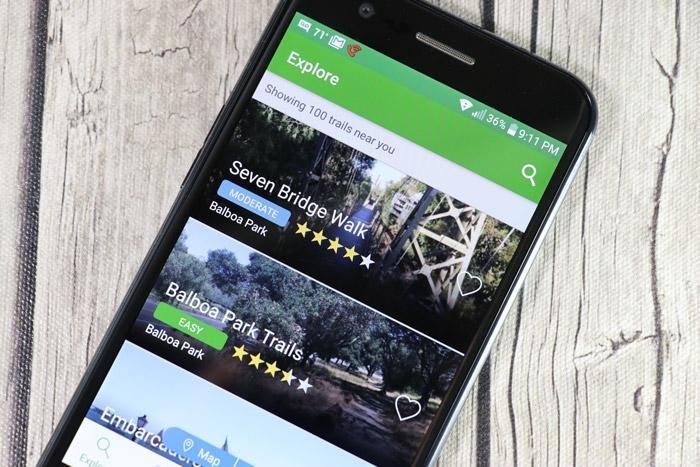 AllTrails:
AllTrails is a permanent fixture on my phone. It's an absolutely fantastic app for anyone who's looking to explore an area on foot, bike or off road even. Simply filter by what type of trail you are looking for and it will show you photos, topographical maps, difficulty ratings, descriptions and more.
American Airlines:
I fly way too much but the American Airlines app is something that has saved me a lot of effort. Honestly, it's not that much better or different than other airline apps - but it's always on my phone and that's why I'm including it here. The app makes it extremely easy to change seats, locate gate maps, and identify what baggage claim I need to visit to get my bags.
Seat Alerts Expert Flyer:
I'm a total geek and when my favorite seats are booked towards the front of the plane, I put an alert in Expert Flyer's Seat Alerts app. Should that seat (or range of seats) becomes available then I can jump into the American Airlines mobile app and grab a better seat. Expert Flyer polls the airline's seat map every so often so I don't have to and that's pretty cool if you are looking to grab a specific seat.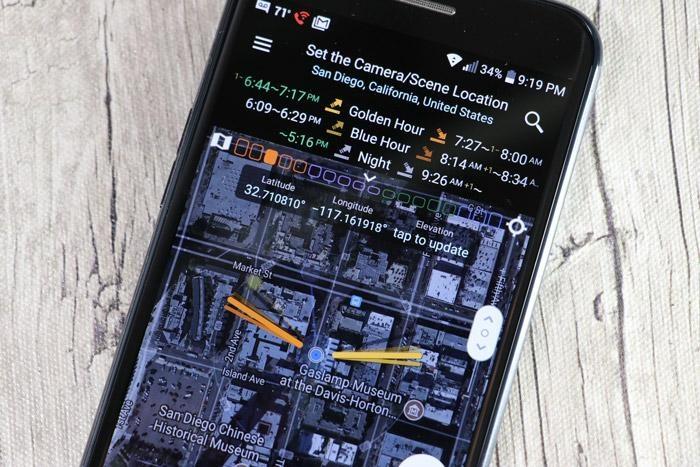 PlanIt! For Photographers Pro:
I love photography almost as much as I love astronomy and knowing things like tide schedules, sunsets, moon phases etc. The PlanIt! For Photographers Pro app does pretty much everything you can possibly want. I use this also to plan when I'll go exploring in the desert so that I can go on a dark night for ultimate star gazing or plan a road trip around a perfect photography opportunity by knowing exactly when the sun or moon will rise behind an object.
Storm Weather:
I always have Storm installed since it gives me great weather reports from Weather Underground as well as maps that show weather as well as seismic activity. For most locations, that's not a big deal ... but when traveling in California it can be a good thing to have.
Google Maps - Offline Mode:
How many times have you been somewhere and you've lost your internet access? While Walmart Family Mobile has excellent nationwide coverage, it's likely there are spots like visiting national parks where there is no coverage. That's when it is important to use Google Maps in Offline Mode. Simply select the map and download it so you can still access it when you go offline. I also use this in airplanes since I can sometimes place my phone by the window and grab a GPS signal and find out where I am.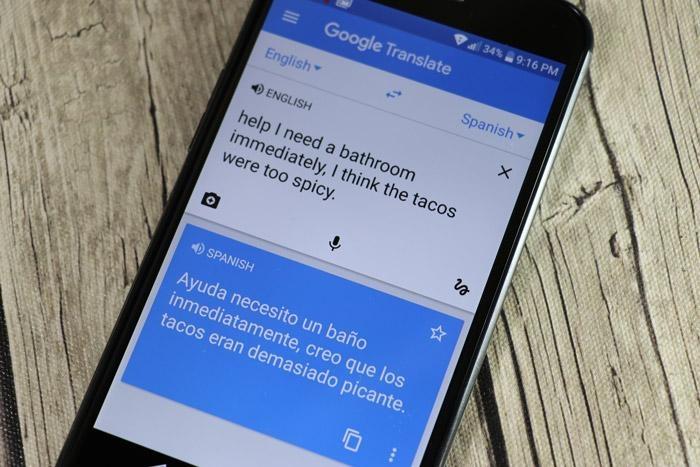 Google Translate:
Ever been in a jam and franticly searched for your translation book but couldn't find it? Now you can just reach for your phone and Google Translate will translate it for you. Not only will it translate the text but it will even speak the translated message, or you can speak into it and the app will speak back with the translation.
Private Internet Access VPN:
I don't trust third-party WiFi hotspots, so when connecting at a hotel or restaurant I always use Private Internet Acccess VPN to protect my connection. Ironically, I also find that when visiting destinations such as Las Vegas where casinos have blocked offers for local residents that this sometime can allow me to activate incentives such as 2-for-1 buffets and VIP access passes that they use to draw people in from other cities.
Circa:
One fo the most frustrating things about traveling is crossing time zones. At home, I generally know that a meeting at 4pm Eastern is 1pm Pacific but what about when you visit Arizona? That state switches between Pacific and Mountain time instead of using Daylight Savings Time and that's caused me to almost miss a flight or two. Don't miss that meeting or appointment because you forget what time zone you are in! Circa World Time for Travelers can help.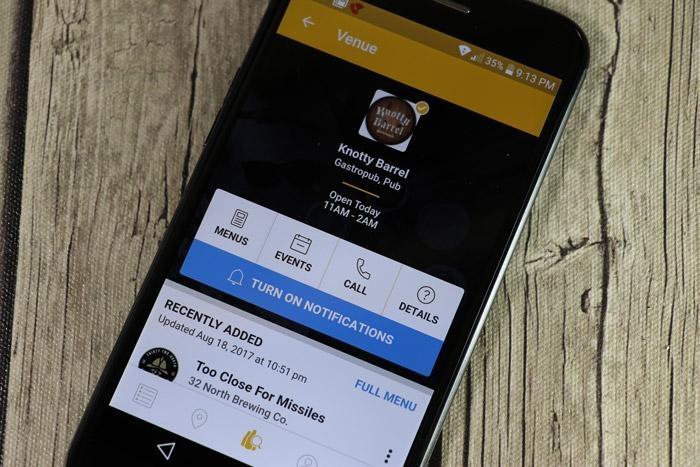 UnTappd:
Traveling is about seeing and experiencing new things ... for me, that also includes craft beer. With UnTappd, I can find taps with local favorites and try new beers that aren't available back home.
Plex:
Plex allows you to connect to your server back home and access your movies and music as well as recorded TV episodes via the DVR service. I use this constantly to keep all my content in one place instead of having to worry about what device something is located on. Another great feature is that it allows you to save content for offline use too - perfect for long plane trips!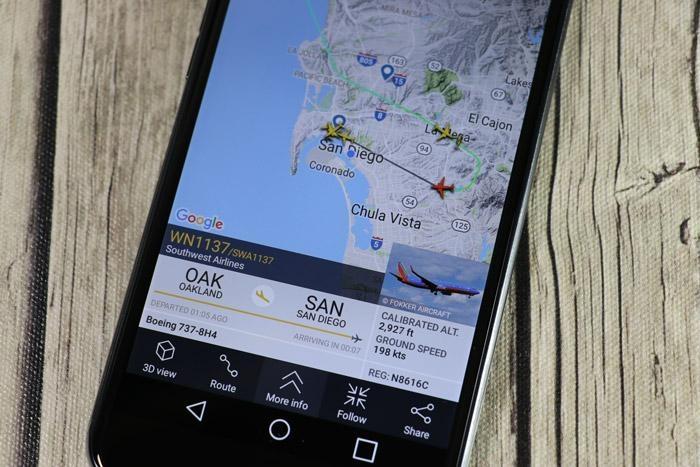 Flightradar24 Flight Tracker:
Ever looked up in the sky and wondered about the plane flying overhead or wanted to know where the plane was coming in from that you are waiting to arrive? Flightradar24 Flight Tracker does this as well as giving you all sorts of cools stats on the registration number of the plane, airspeed, altitude etc. I'm a total airplane geek and I usually have this running while flying so I can see where we are and who's around me in the sky.
Marine Traffic:
Just like I love looking at planes ... I love boats too! Marine Traffic feeds my addiction at sea and when I'm cruising it is especially fun to see who's moored near us. Anyone who loves boats as much as I do needs to install the app.