By this point in the year I normally would have racked up 10s of thousands of miles in the air and have wrapped up at least a few different road trips. This year, is different. While we've been doing a lot of auto reviews recently, the focus has been distinctly different and focused more on local driving. However, I'm glad that I got a chance to let the Hyundai Palisade stretch it's legs a bit because it was one of the best all-around SUVs that I've driven in a long time.
Right about now you are probably thinking, "How can that be when the Hyundai Palisade is only half the price of some of those others I've seen you driving recently?!" The answer is that I'm looking at it from the perspective of overall value and at just a hair under $50,000 fully loaded this vehicle has every feature you could imagine, good safety features, good gas mileage, and a design that belies it's the comparably cheap price tag. In fact when friends asked how much it is after seeing a photo they were shocked to learn it was less than $50,000.
The interesting thing here is that this vehicle is roughly half the price of other full-sized SUVs that I've driven in the past few weeks but it how far better technology and from a practical sense, it was also had the best user experience. That's a weird thing to include in a review but bear with me. Fundamentally, all new cars and SUVs have been commoditized. They all have generally the same layout today so that it is easy to go from one to the next. Only a few manufacturers have radically different layouts and generally, those changes make for a far better experience. Hyundai is one of them and while I'm not sure if this is a "Hyundai" thing or a "Palisade" thing, it was much appreciated.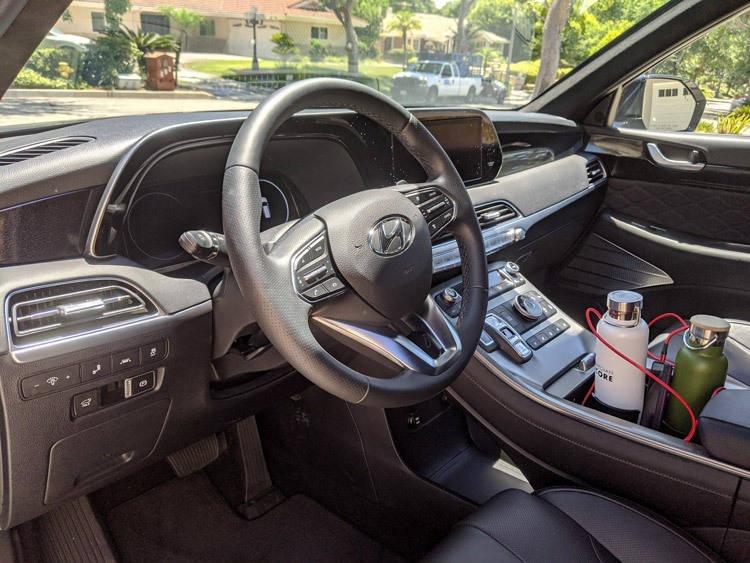 Four things really stand out here that made this car a fantastic road trip experience.
Cup Holders Hold Water Bottles - far too often I get a car that simply isn't able to hold two water bottles comfortably, but here they both fit nicely.
Center Console Cubby - Initially I didn't pay attention to this, but my wife did. I generally prefer deep buckets in the center console but my wife really liked this space since it was far easier to store her purse. Even if that isn't a concern for you, it was also a great spot to store other stuff including your camera, lunch bag etc.
Overall Layout - This is highly subjective but everything just felt right. Within just a few min I knew where everything was and while driving I could access things without having to reach or look down. This helps to reduce stress but also makes it a safer car to drive since there is less distraction. you'll also notice that there's a push-button gear shift here instead of a stick. This takes some getting used to initially but is ultimately a much better option than a traditional shifter.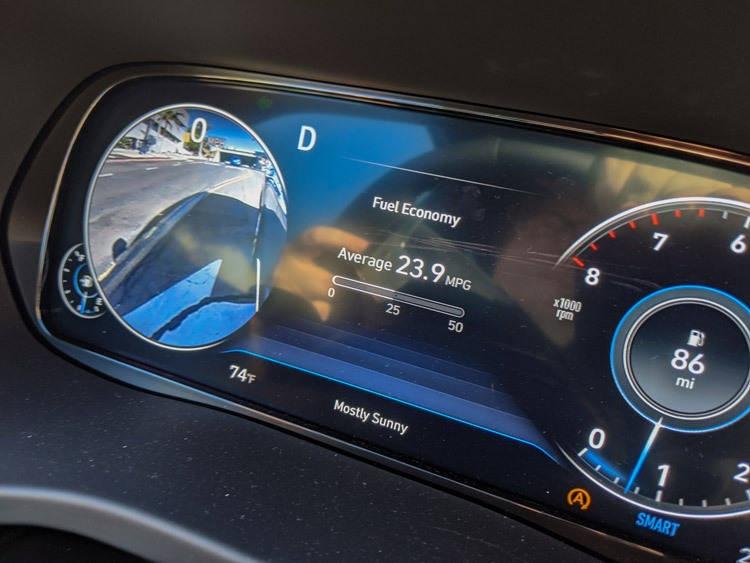 Digital Dash and Entertainment Console - The use of digital displays in the Palisade is the best I've experienced on any vehicle under $100,000. For instance, when you turn the instrument console shows a side rear camera so you can be sure there's no car in a blind spot.
As you would expect from Hyundai, the Palisade also has a full suite of safety systems including a lane-centering system and adaptive cruise control to help reduce fatigue on a road trip.
From a driving perspective, the car was extremely comfortable on our drive from San Diego to Santa Barbara, about 3-4 hours of uninterrupted seat time so I was impressed by comfort as well.
Parking too was excellent and while it is a full-sized SUV, I intuitively knew exactly where the corners were and was able to park perfectly, though sometimes with the assistance of cameras to help.
If I had to pick something that I wish the Hyundai Palisade did better it would be that I wish there was a version with all its tech and comfort but in a more premium package. At the end of the day, while this was a better driving experience than other near-100k vehicles that we've tested recently, those all "feel" premium. Palisade looks the part from the outside but the slam of a door, the touch of the steering wheel, the suspension, and the engine make it clear that it is a sub-$50,000 three-row SUV that actually starts at just over $30,000.
That value is simply AMAZING!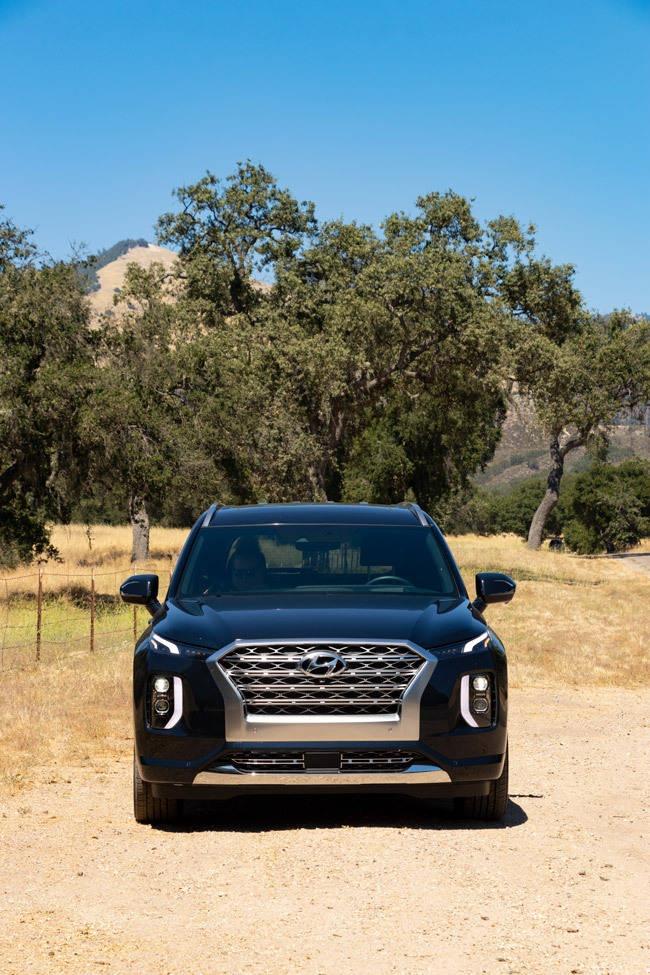 It is really hard to criticize the Hyundai Palisade for those elements that it is missing but I feel like if I don't include those thoughts that the review just reads like an ad for Hyundai instead of a sincere expression of simply how much I enjoyed driving it for a few days.
While I used to be very familiar with the Hyundai brand, it's been a few years since I've had time to explore it like this. Clearly the brand has continued to evolve and begin to compete in categories where just a few years ago I wouldn't have expected to prefer it over my long time favorites like the Ford Explorer. But ... here we are and hopefully we'll be able to test out some of their other SUVs in the near future as well.