At first glance, myQ seems like it might just be a fun piece of trade language that LiftMaster and Chamberlain added to their marketing material to make their offerings unique compared to others out there but what I've discovered after living with it for the past few months is that it is a legitimate eco-system that improves the way we interact with the portals to our home - in the same way that other smart home tech improves our daily lives living inside.
That might sound like a weird way to put it but while there are LOADS of smart home devices that control lighting, heating, even my tea pot and stove are connected to our IOT network. Similarly, I've had smart doorbells and smart locks but they never really came together to create a system that offered more than tangential benefits such as unlocking the door or telling me someone is waiting at the door for me to acknowledge them.
MyQ is different though and leverages the role that your garage door opener can play and then extends that to cameras, door keypads, and even smart locks.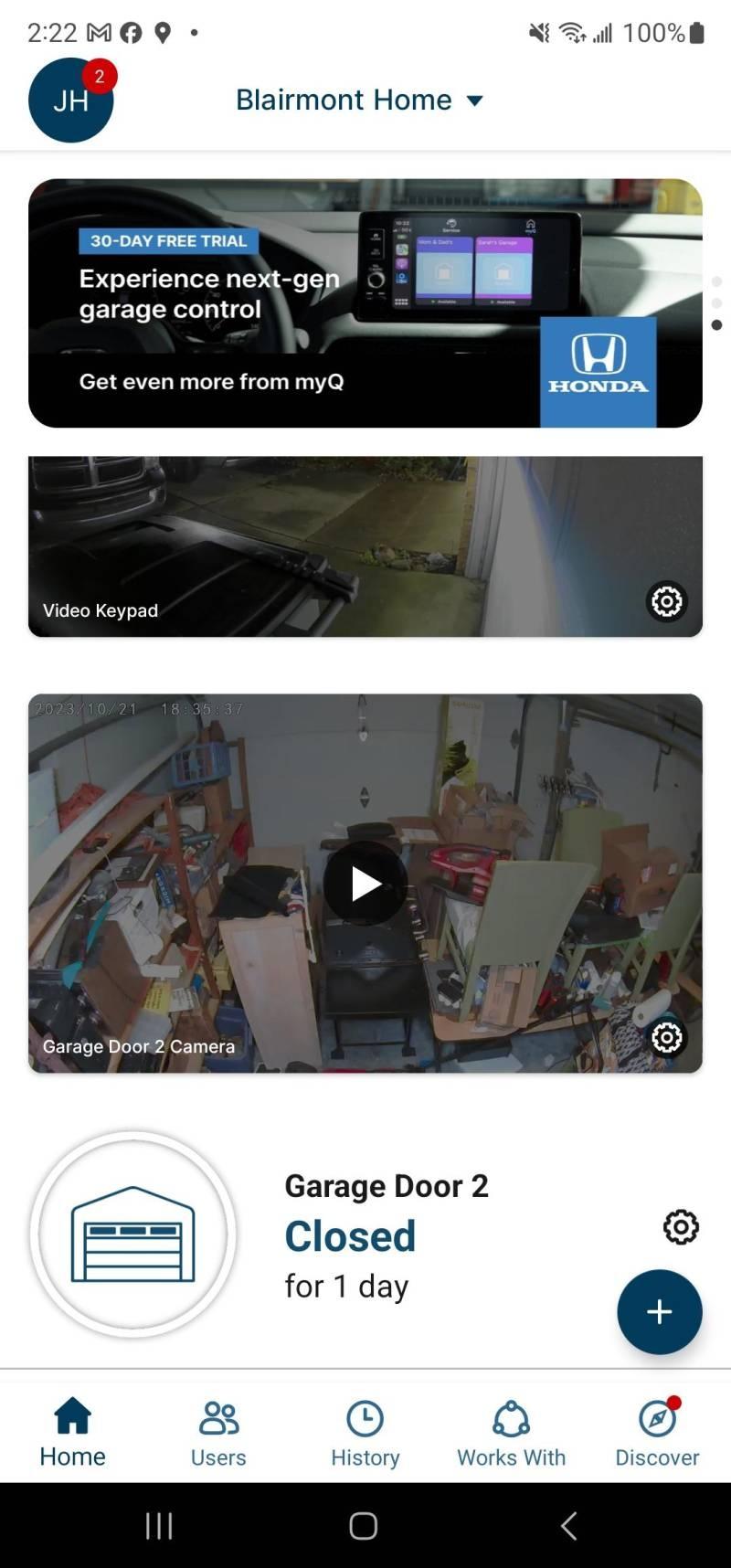 The myQ Smart Garage Door Opener Keypad Camera provides next-level security and convenience for every homeowner. Ensuring your garage is secure while adding the ease of smartphone control, this 'smart' product truly stands out in its category. For men who value safety, practicality, and cutting-edge technology, the myQ gadget does not disappoint. Using a Chamberlain, LiftMaster or Craftsman opener post-1993? Perfect! This device is highly compatible with these models.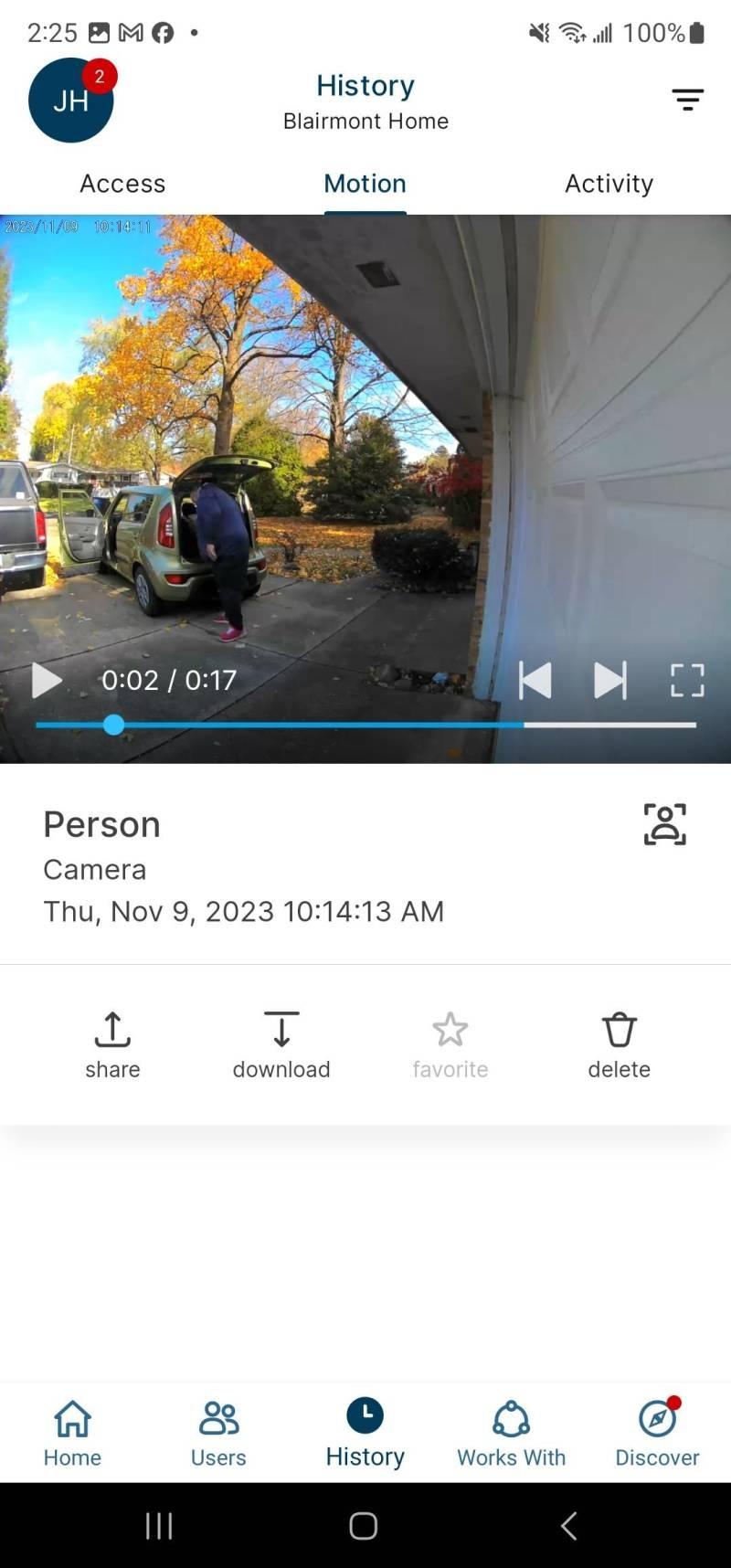 One top feature that makes it an exceptional choice is its unique PIN codes – you can create personalized access codes through the myQ app and set up time-specific passes for your family members or service providers. Imagine granting access to a trusted neighbor while you're on vacation or letting a delivery person drop off packages inside the garage when it's pouring rain - all managed securely from your phone! In addition to this practical function, the device comes equipped with advanced motion detection and real-time notifications which provide peace of mind by keeping tabs on any unfamiliar activity in your garage area.
While there are other functions such as door locks and cameras that are part of the myQ system, the two elements that we explored for this review at the Garage Door Opener and the myQ Smart Garage Door Video Keypad.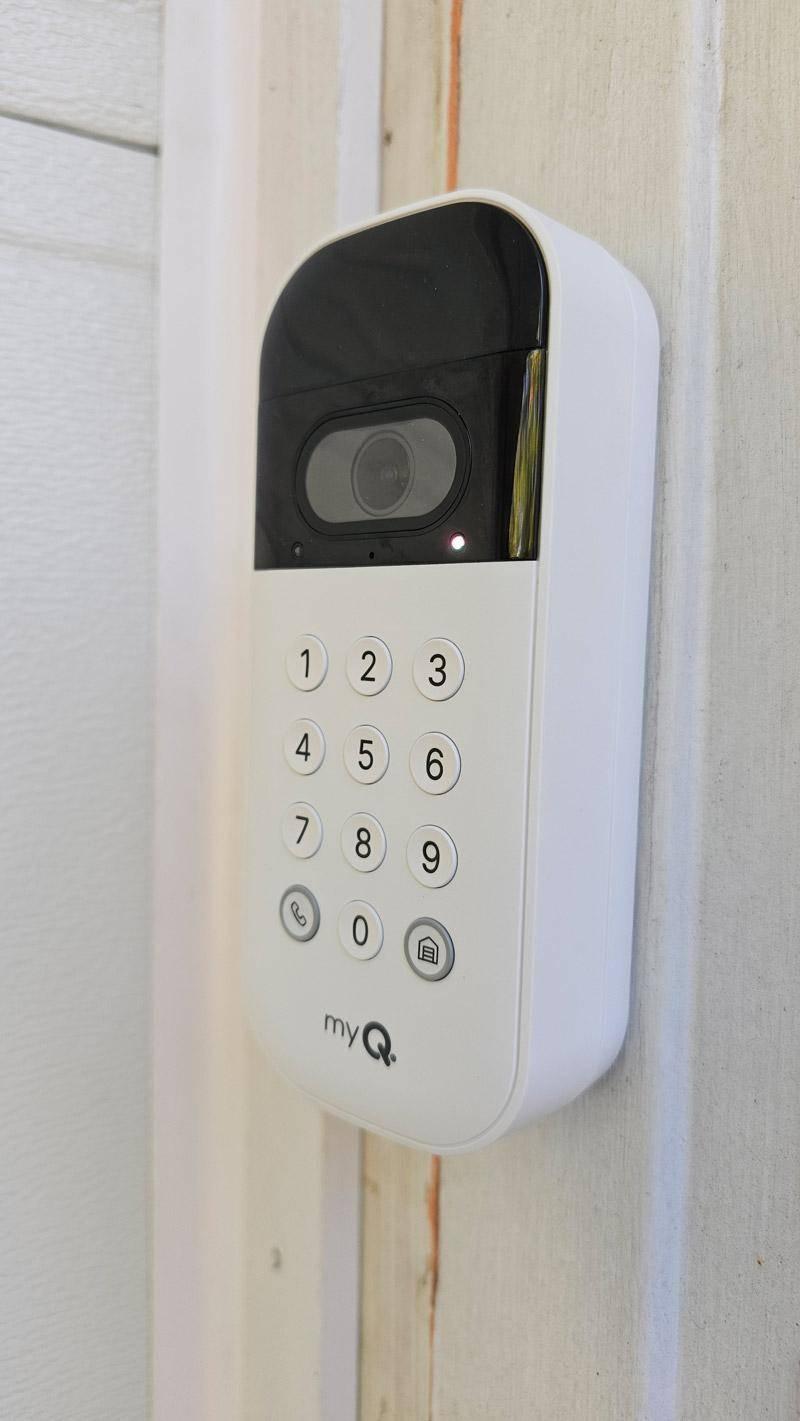 Features Of MyQ Key Pad
Compatibility: Works with LiftMaster, Chamberlain, and Craftsman garage door openers made after 1993. No need to worry about compatibility issues or having to purchase a new opener.
Remote Viewing: Access live feeds of your garage directly through the myQ app. Stay connected and have peace of mind knowing you can check on your garage from anywhere at any time.
Unique PIN Codes: Easily create customized access codes for friends, family, or service providers using the myQ app. Grant access only during specific hours or days, ensuring security and convenience for everyone involved.
Two-Way Audio: Engage in live conversations with anyone near your garage while also being able to hear what's happening around it. This feature allows for clear communication and enhanced monitoring capabilities.
Real-Time Notifications: Receive instant notifications via the myQ app whenever there is any activity in or around your garage. Stay informed and be alerted to potential risks or concerns as they happen.
Advanced Motion Detection: Rest easy knowing that any unusual activity will be detected by the advanced motion sensor of this keypad camera system. Keep an eye out for intruders or suspicious movements inside or outside your garage area.
Wide-Angle Surveillance Camera: Capture a comprehensive view of everything happening in your garage area, from vehicles entering the driveway to people approaching the doorway. Get full coverage and complete peace of mind with this wide-angle camera feature.
Installation Was a Breeze
The keypad installation was a breeze to mount with just a couple screws to connect it to the trim of the garage door and then connect it to the garage door opener and mobile app. If you've ever installed a wireless video doorbell, this is essentially the same thing.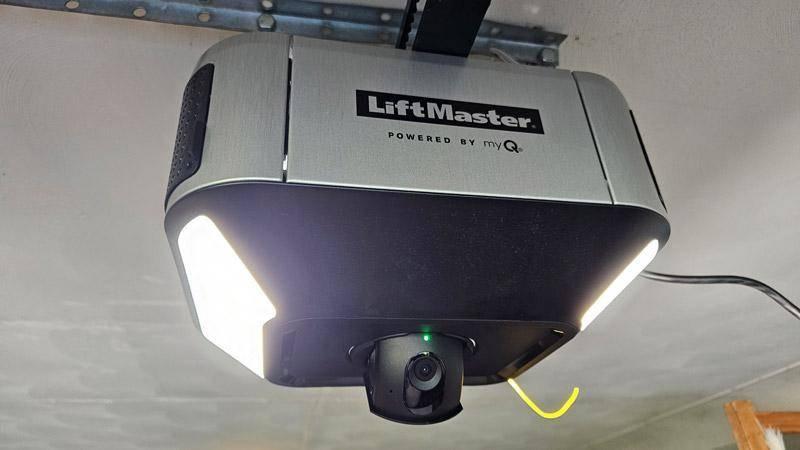 Is MyQ The Perfect Solution For Keeping Your Garage Secure?
It's pretty darn close - despite offering exactly what it promises, there are two main things that any home owner should consider if they are thinking about installing the MyQ system in their home. Frankly, if this wasn't a review and I didn't feel compelled to share my actual analysis with you guys, I'd prefer to just wrap things up right now by saying that this system is a great way to both monitor as well as control our garage. Go get one for yourself.
However, a few things do bug me after using myQ for the past month or so.
Ecosystem Subscription Fees Add Up Quick
The first is that while the hardware is pretty reasonably priced (especially if you already have a compatible garage door opener), to use all the features as advertised it quickly becomes yet another subscription. This one is $99.99 / year if you have multiple devices - keypad + garage door. That's on top of $160 I'm already for two different homes of Nest Aware and $100 for Blink. This isn't a complaint just for myQ but it is a factor that is becoming unsustainable to the point where ultimately consumers will need to make a conscious decision to avoid purchasing certain products.
In this case though, Chamberlain made part of that decision easy and earlier this year actually removed one of the features that would have been a "must have" - Google Assistant support.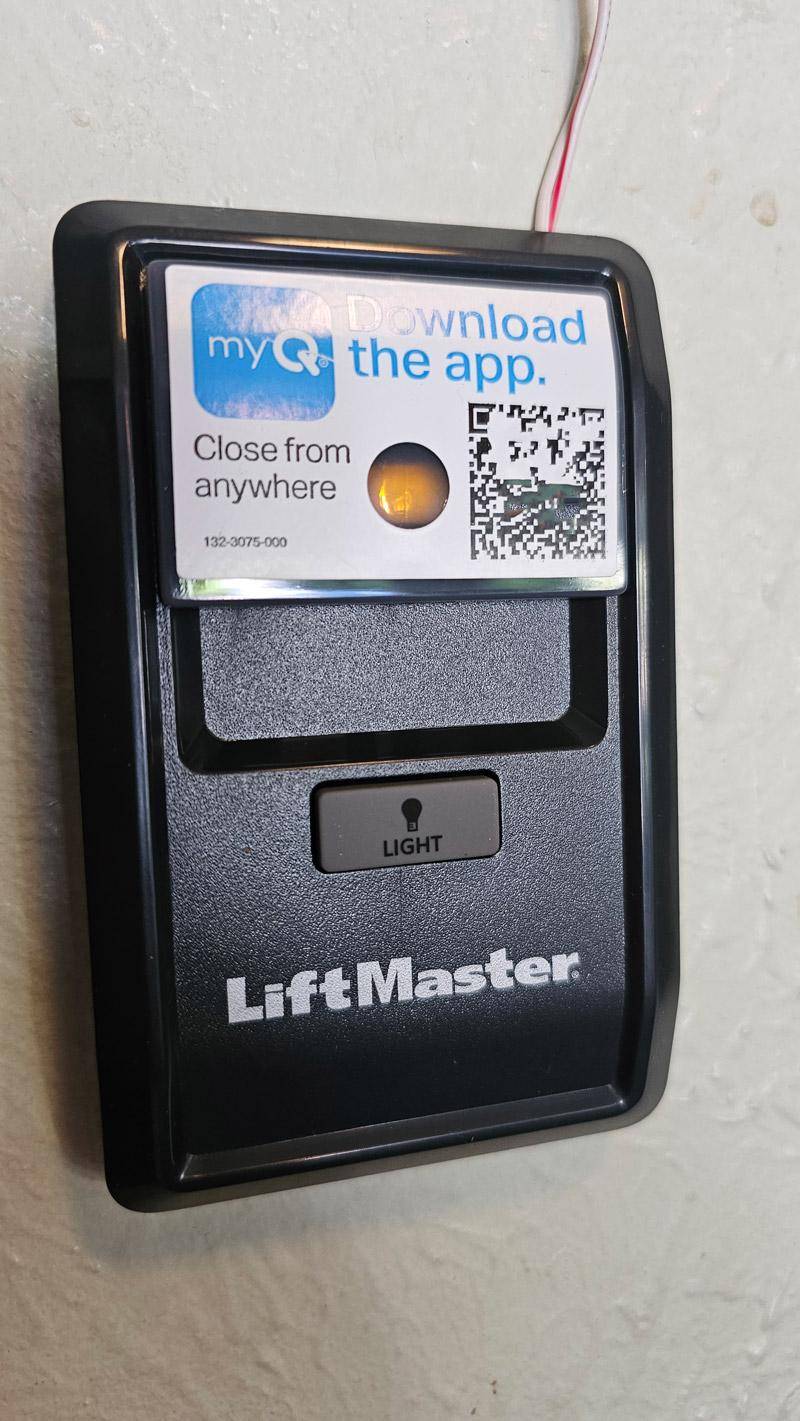 Since they are really the only game in town when it comes to garage doors ... they have the gravitas to do this but it makes things frustrating that I can't simply say, "Hey Google close the garage door" and instead need to use the keypad or button mounted by the kitchen door to close things manually.
They say that they did this because they weren't happy with the existing experience and so I hope that gets turned around quickly and they come back with full support for Google Assistant in the near future.
Walmart+ and Amazon Delivery Functionality Isn't As Seamless As It Could Be
I was extremely excited to check out the ability for Amazon to deliver to my garage but today is the first time I actually am allowing the scheduled delivery to use this option. The challenge with other times is that there must only be a handful of drivers who have background checks or something that allows them to use this technology. As such, I'd make an order for "tomorrow" and then if I wanted to use the feature to deliver to the box in my garage - it would propose a delivery date sometimes as many as 2 or 3 days later.
Again, just as with the cost of subscription fees adding up, this isn't necessarily a criticism of Chamberlain ... but it is an important thing to consider.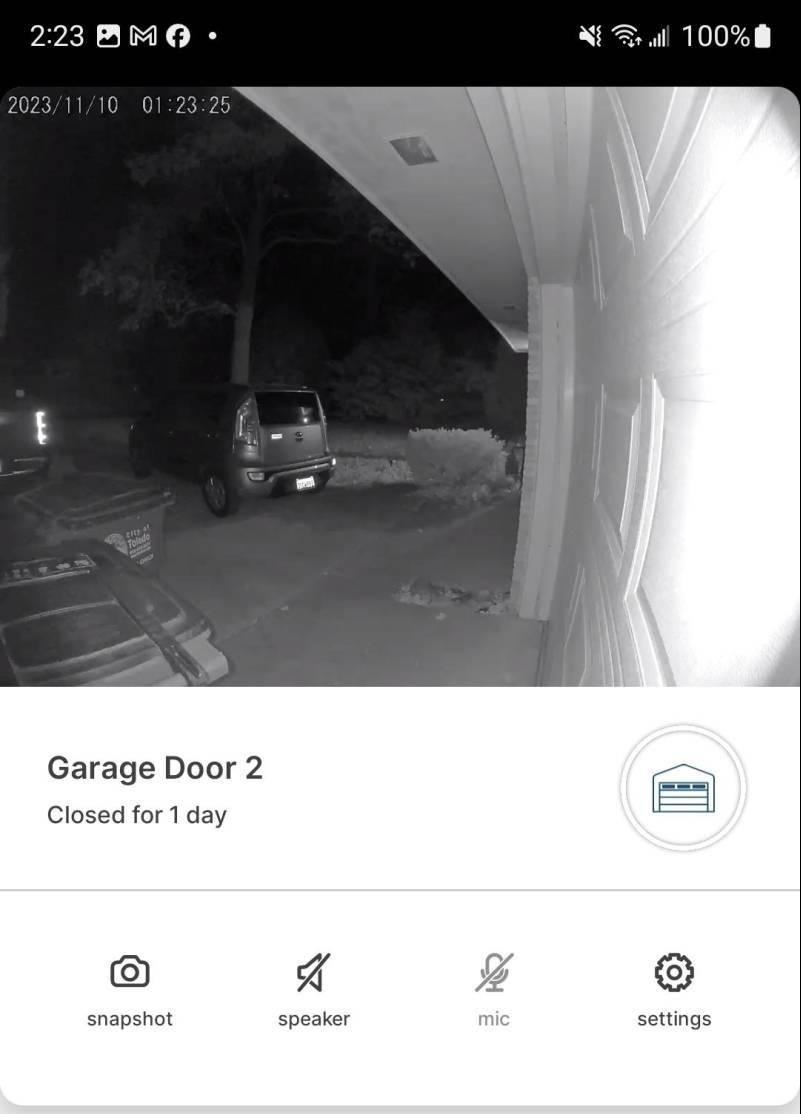 Other Features Work Great!
Being able to sort motion into different categories and tell who opened / closed the garage door are excellent benefits that make our home more secure as well as helping with peace of mind.
In particular, since we're still taking care of my father in law, allowing him to monitor his house from a hospital bed or his wheelchair at home has given him more confidence and more control over his home ... something that otherwise he wouldn't be able to have.
The LiftMaster Smart Garage Door Opener 87504-267 that was installed for us is a product sold through dealers and functions seamlessly with the myQ Smart Garage Door Video Keypad that can be purchased on Amazon and other home improvement stores.