Our time spent with the Nissan Armada was an interesting one. I say this not only because the brand is in the middle of a transition as it updates some of it's older products, but also in that compared to vehicles like Chevy's Tahoe it provides some nice design elements that make it more practical for a suburban family. This is immediately noticed when you first step into the driver's seat but continues throughout the ride.
I'm going to admit right here that while I had high expectations for the 2021 Nissan Armada, it personally isn't the right car for me. I happen to like the big brutish grille and the hike yourself up into the cabin experience found in some competitors such as Tahoe and Yukon. My wife however, does not. I also know many other guys that found issue with visibility in front of the vehicle in those examples and Armada offers a great option for those folks as well.
Simply put, Armada's nose feels significantly lower than those competitors and more in line with what you might find on something like the Land Cruiser instead. This is stylistic for sure ... but it is also practical. While I am not ashamed to admit that I am in love with the new Tahoe and Yukon, the forward visibility is an issue when it comes to seeing bikes, wagons, kids, or pets that might be directly in front of the vehicle. While GM's camera system helps eliminate some of that risk, simply having less space for those obstacles to hide is probably an even better solution.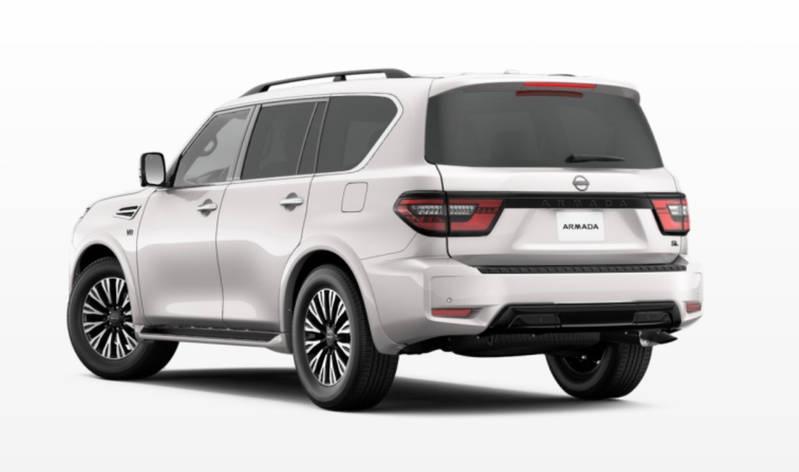 Likewise, the fact that you don't have to lower the vehicle or feel like you need to "climb up and into" the cabin is a major comfort factor on the Armada as well.
On the road, this trend towards a softer, subjectively more luxury feeling continues. Again, personally I prefer a tighter suspension that feels more sporty and that's tough on a big heavy body-on-frame SUV like this. At this point in it's lifecycle, Armada is still based on a platform that was introduced for the 2017 model year and frankly trucks and SUVs have both seen significant engineering improvements that allow for more precise handling over the past five model years. While this generation is no longer based on the Titan and instead of based on The Nissan Patrol, it still felt very truck-like in some situations and while driving around back roads in San Diego's suburbs felt very pillowey and soft.
On highways though, it felt fabulous and the same could be said for driving around town doing errands. I would also welcome an opportunity to take the Armada on a long road trip where I was going to be spend hours at a time in the driver's seat. In large part, this is because Nissan has some of the best standard (not gadget-filled) seats on the market.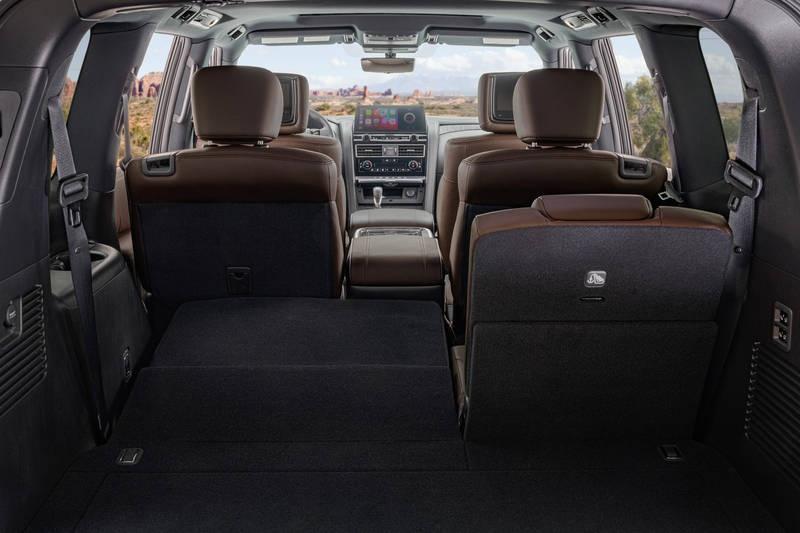 This ranges from the sedans such as Altima all the way up to giant SUVs like Armada. For whatever reason, Nissan, unlike many other manufacturers seems obsessed with seats. This was especially true a few years ago when I spent time in the Nissan Suite at Titan's stadium in Nashville where they removed the standard stadium seats and replaced it with their own. I don't think that I've ever spent so much time talking about seats that didn't include technical gadgetry, but this is truly a shining star for Nissan and I appreciate it.
The model we had was a white version of the new Midnight Edition trim, which features black-out interior and exterior elements but unlike some other "black" packages comes in three paint options, white, grey, and black so you can still have that distinctive look without making the car look like an inky blob. These blacked out features include: black painted heated, power adjusting and folding auto-dimming, reverse linked outside rearview mirrors with puddle lamps and LED turn signals; black painted roof rails; rear LED lamps with black exterior paint finisher; black painted grille; black painted front and rear skid plates; black exterior logos.
The interior is a step up from where we remember it in the 2017 model year as well and again felt more like a luxury SUV and it also features the largest-in-class touch screen, a 12.3 beast that was very easy to glance at without looking down and away from the road like on some other vehicles where the touch screen covers the center stack.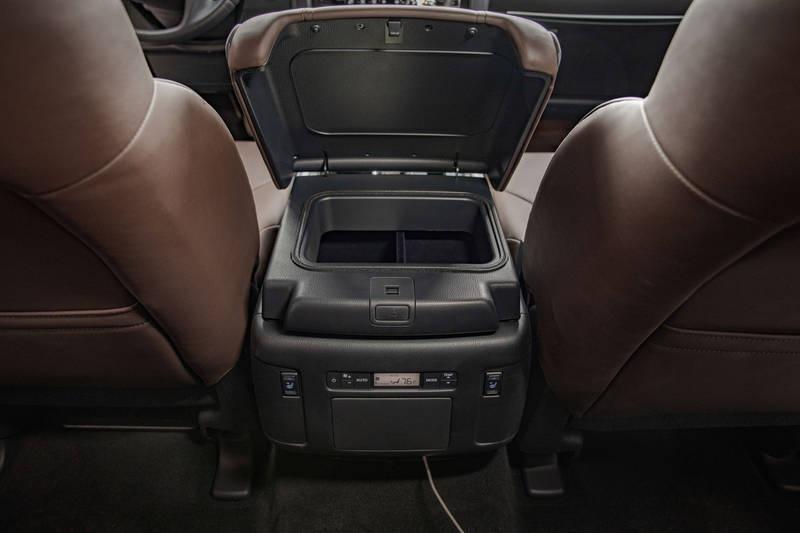 Another feature that was remarkable was the center console.
While other SUVs have added sliding consoles, I've never seen one that opens in both directions. While this makes it a bit awkward, the convenience factor for passengers in the second row being able to grab stuff from the console is a great feature.
From a power and performance perspective, while we've spent time talking about the softer side of the vehicle, Armada still has a powerful beating heart. It features a 5.6-liter V8 with 400 hp and 413 lb-ft of torque that has a maximum towing capacity of 8,500 pounds. Unfortunately, this power comes at a price and the 4WD version has a rather poor 13 / 18 / 15 combined mpg.
In theory, because it is essentially the North American version of the Nissan Patrol, it has solid potential as an off roader as well. However, frankly it's too pretty to get dirty and I'd be afraid of scratching the rims. Unfortunately, while the Patrol and the Infiniti QX80 offer locking rear differential and improved terrain management features, we don't get that here in the United States. As a result, while it is capable for managing bumps on a dirt, gravel, or snow-covered road ... this is not the vehicle you're going to take on a "Jeep Trail".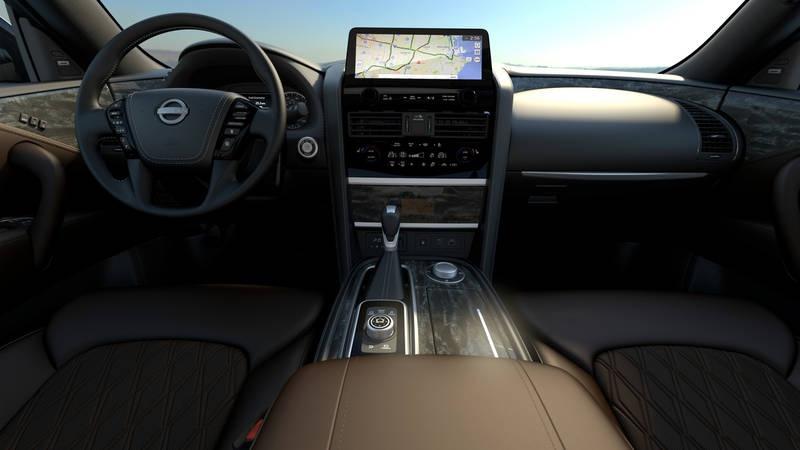 Not surprisingly considering the emphasis on being an excellent family hauler, it comes with a full suite of safety features standard as well as available options including Rear View Mirror, and Around View Monitor. It also features
The Armada Midnight Edition starts at $57,990 (2WD), placing it a few thousand dollars less than the more luxurious Platinum trim but offers a nice suite of features for someone who needs the larger volume of a full-sized SUV but doesn't want to look like they are driving a brutish truck with a giant grille.