Percussion massagers are all the rage right now because of their ability to provide strong, deep tissue massages but most are too bulky to travel with. They are also too loud and frankly most are also too powerful for all but the most severe situations. That's where Sharper Image's Powerboost Move deep tissue travel percussion massager comes in ... and we dig it!
I have a full-sized percussion massager at home that we frankly don't use as much as I thought we would for the reasons expressed above. It's just too heavy and bulky but this "travel sized" one is nearly perfect. Not only is the Powerboost Move easier to hold and travel with, the power - while still substantial - is much easier to use for a more gentle massage. In fact, we took this on two different cruises this fall - to Alaska on Norwegian Encore and Halifax, Nova Scotia on Norwegian Prima - having this in our cabin was a great asset on days we came back after walking around towns and especially the one day I decided to try and learn how to play pickleball. Sadly, I'm not the athlete that I thought I might be ... far from it indeed!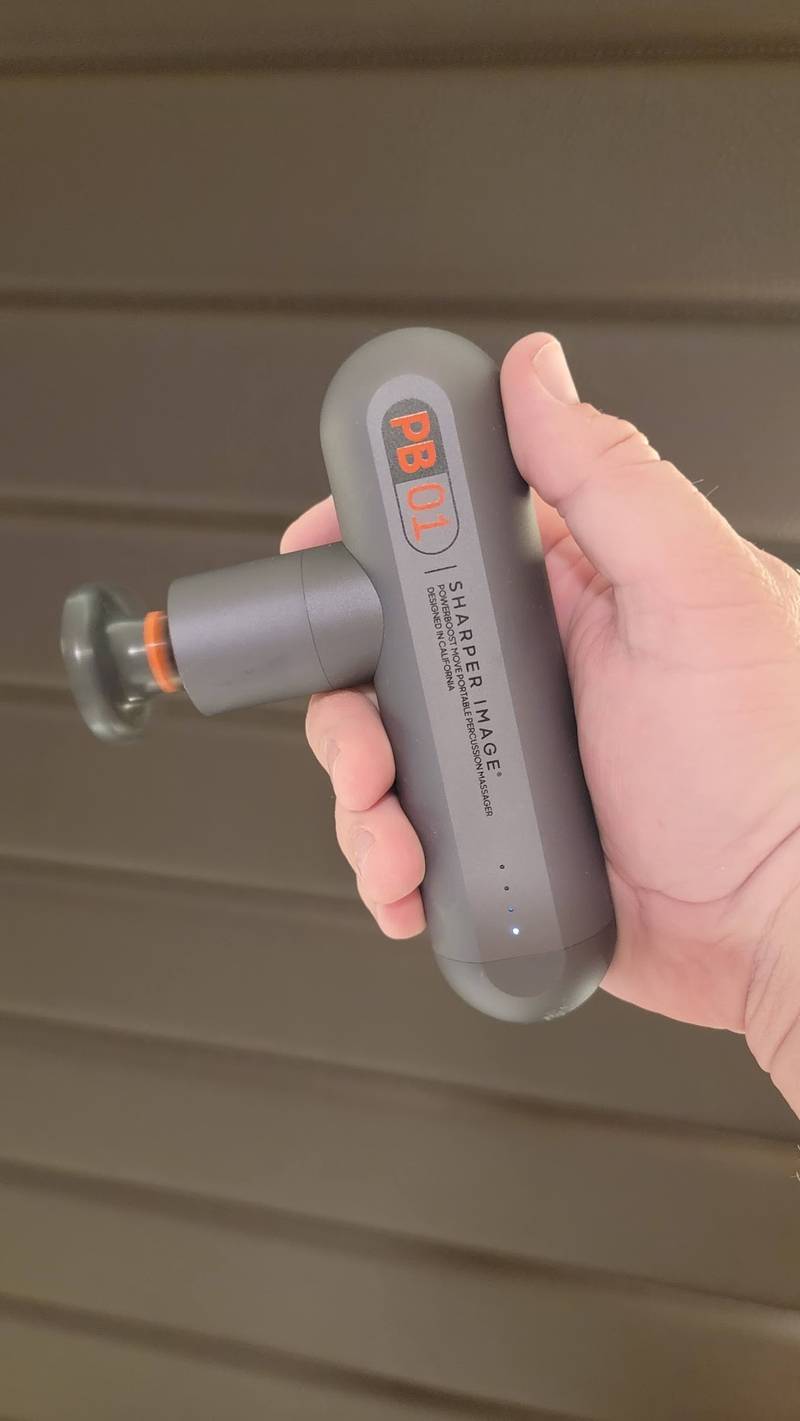 Fundamentally, Powerboost Move works the same way as any other massager - it's just smaller. That is to say that this is NOT a vibrator-style massager and so you should make sure to avoid using it directly on any delicate areas and especially parts of the body that are more skin and bones instead of muscles. This includes your neck, spine, and intimate areas.
Instead, a percussion massager like this is designed to be used on muscles and the fascia that surrounds them, potentially limiting mobility as well as causing pain. By "pounding" these areas it cane help relieve pressure that is binding things up and preventing your bones and muscles from moving in their full range. Additionally, after strong exercise sessions, lactic acid can build up in the muscles. A massage gun like this can similarly help break that down while increasing circulation so your body can release it back into your circulatory system and speed up recovery.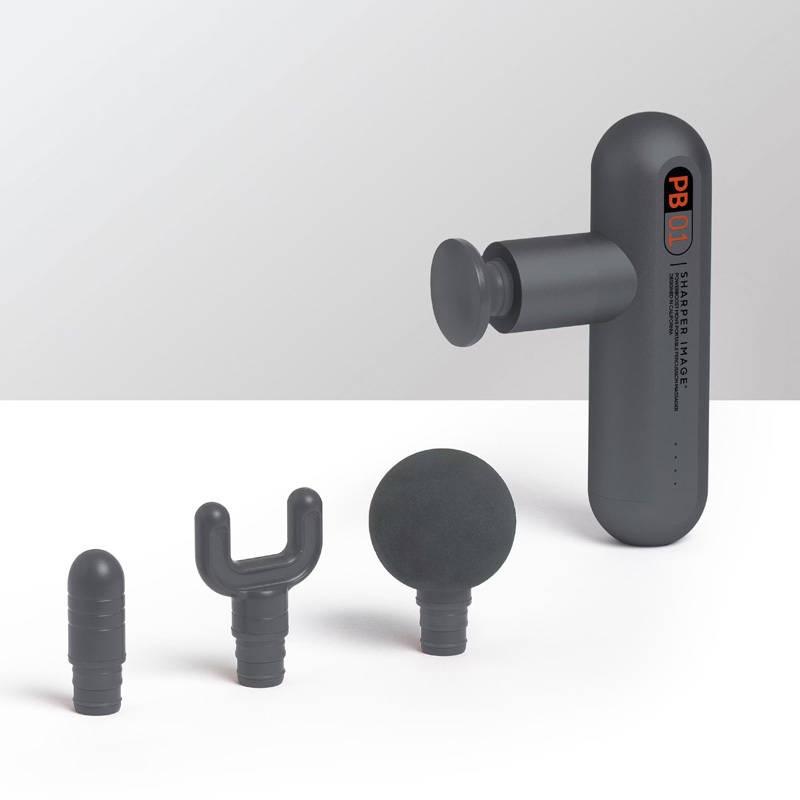 This unit comes with four attachments - Round Ball, Cone, Fork, and Flat. We mostly used the flat tool and the round ball but all felt good quality and can be used if you need to pinpoint a specific problem area. Similarly, it also offers a variety of different massage intensity levels.
The Powerboost Move massager is available for a MSRP of $89.99 at Bed, Bath and Beyond and Walmart.