I love taking road trips and some of my favorite ones are a long-distance through some rather barren destinations. However, even if your idea of a road trip is something a little less ambitious it's always good to have emergency supplies ready.
This was originally a sponsored post for AutoZone but I'm genuinely a fan of the store and shop there regularly as well as use their tool rental service and oil return / recycling as well.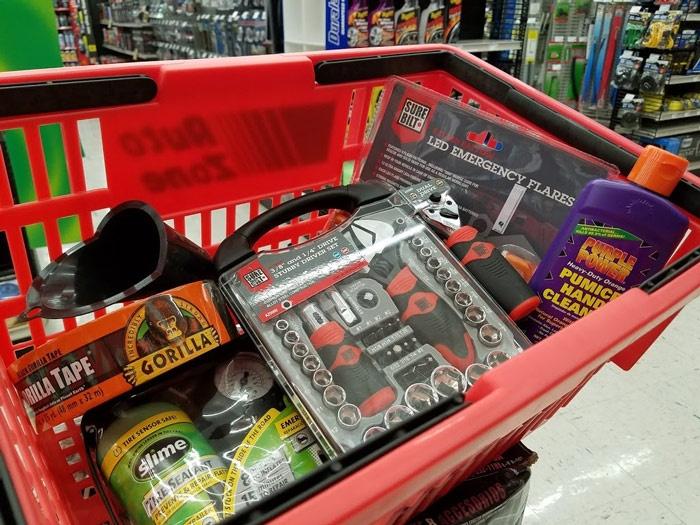 While it's obvious that AutoZone is a great place for parts and help fixing or enhancing your car, their selection doesn't stop there. They also do a great job with supplies to keep it running and you safe so you can enjoy the experience of your next road trip. Plus, I found that they have really helpful staff that love to help people make the most out of their cars. So, with a little help from my friends at the store, I got some supplies that I'll be adding to my car emergency kit.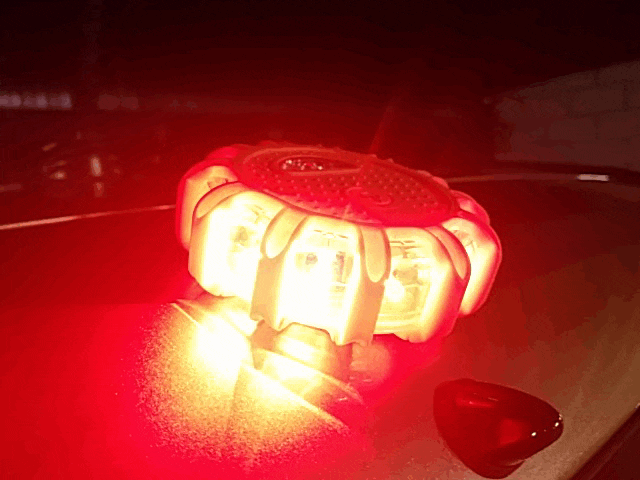 Essentials for your Car Emergency Kit:
No matter where you are going and how long your trip is, these are essentials that everyone should have in your emergency kit.
Emergency Lights: I'm not a big fan of traditional flares and they aren't aren't very friendly to use or all that flexible. Instead - I love these LED emergency Flares. It has 9 different light patterns and are super bright. Plus, they have a magnet that can be attached to the trunk, hood, and roof as well as a hook so you can hang it from your hood and use it as an emergency light with the white LEDs. It comes in a three pack, only $19.99 on AutoZone.com
Duct Tape: You never know when you are going to need to tape something up, what more do I need to say.
Rubber Gloves and or Hand Cleaner: If you have to change a tire or even just check your oil, chances are you are going to get your hands dirty and there isn't always a washroom handy.
Towels or Rags: Whether wiping your hands clean or clearing the dip stick, you never know when rags are going to be needed but you'll always be happy when you have them!
First Aid Kit: Whether it's a splinter during a hike, an altitude headache, or a cut finger while loosening a lug nut, your First Aid kit is something that needs to be well-stocked before you set off on a long road trip.
Extra Charging Cable and Adapter for your Phone: Cables fail and sometimes you forget your charger entirely so have a spare in your emergency kit in case you run out of juice and need to call someone.
Utility Knife: You never know when you are going to need a good knife so make sure that you have one in your kit.
Tool Kit: Likewise, you should have a basic tool kit with you that has an adjustable wrench, a ratchet, and screwdrivers.
Fix a Flat Kit: While this is not a replacement for getting a new tire it will help reduce the likelihood of the puncture getting worse and might be able to patch it enough to give you a day to reach a service station.
Air Pressure Gauge: While many cars today have a built-in sensor to monitor the proper air pressure, it's still a good idea to have your own should you need to re-inflate or if that sensor malfunctions.
Jumper Cables: Dead batteries happen, and you'll be the hero if you can help someone out.
Non-perishable Food: Pack some granola bars and beef jerky along with bottled water. As long as you refresh the stocks every year and keep it out of sunlight you'll be OK. Should you be stranded on the side of the road, you'll be thankful no matter how chewy things may have gotten.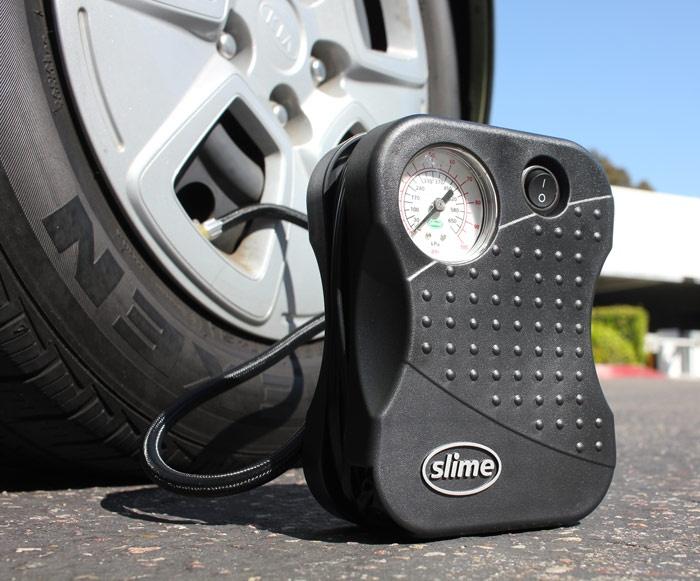 Even More Emergency Kit Items For Your Car:
If you want to take your emergency kit to the next level and have more space in a larger vehicle, there are some other things you can do that will make things much easier.
Portable Air Compressor: Whether pumping up a flat tire or an inflatable boat once you get to the camp, a portable air compressor is a great thing to have as part of your kit. I'm a fan of this Smart Spair from Slime that's designed to help you repair a flat tire and also includes an air compressor with a pressure meter on it. It's a great combo of items in a compact bundle and is only $24.99 on AutoZone.com.
Jump Starter / Portable Power Pack: While you can always call AAA or another service, if you can bring your own that's always going to be faster. Plus, some of these include USB charging ports, clocks, emergency lights and other features that will come in handy if you are stranded.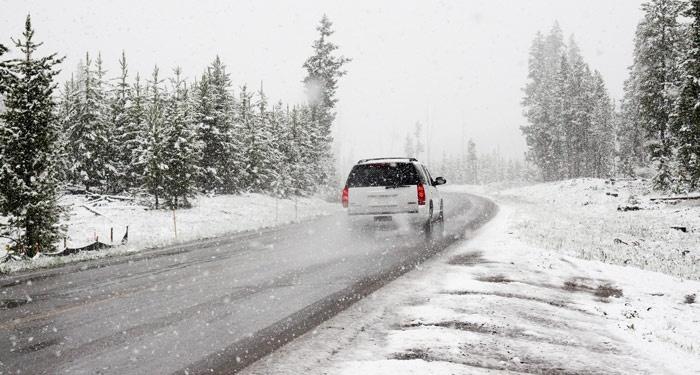 Winter and Cold Weather Items for Your Car Emergency Kit:
Some of you will need these items and others of you will not, but if you are driving through the snow you'll be happy if you have these items in your winter emergency kit!
Extra Blanket: You never know when you'll be stranded due to an accident or impassible roads. Unfortunately, in these situations, you sometimes can't keep the engine running because then you'll run out of gas. By having extra blankets, you can help keep warm without the engine running.
Hot Packs: These hot packs can help keep your feet and hands warm. Simply shake them up and put one inside your shoe or glove.
Leather World Gloves: If you've got to go out and fix something on the car, you sure aren't going to want to use your bare hands. By making sure you have a good pair of leather work gloves in your winter emergency kit you'll be prepared if the unexpected happens.
Mini Snow Shovel: Sometimes, you'll need to dig a path for your tires if you get stuck, so make sure to have a small snow shovel or collapsible spade handy.
No matter where you are going, make sure to be prepared for the unexpected and by stopping at your local AutoZone you can restock your car emergency kit as well as saving money on other ways to get your car ready for the next road trip including getting fresh wipers and topping off the wiper fluid.