I'm very impressed with the new headphones that arrived this week. While normally I prefer high-end brands, these guys piqued my interest because of the story behind the company and their dedication to producing great products at an excellent price point. That's frankly something we don't see much these days and when we do - I'm happy to support it!
Why Puro Sound Labs Is Different
Every manufacturer has their "magic sauce" but 90% of the industry approaches their designs from the perspective of replicating the experience you might have from speakers and bringing them down to the size you can wear on your ears.
On the other hand, Puro Sound Labs was designed around Niki Russell who's parents discovered that she had Noise-Induced Hearing Loss (partially dead in both ears). This was caused by listening to loud music through her headphones too often and at too high of a volume.
Her parents were determined to work with audiologists and engineers to create an option that would be good for younger people but also for adults too. Since then, they've been recognized by audiologists, pediatricians, and other health professionals, as well as the New York Times who rated them as the world's best children's headphones.
We're reviewing this pair from an adult perspective, obviously, but for those looking for options that their kids would love ... you should check these Bluetooth headsets out too: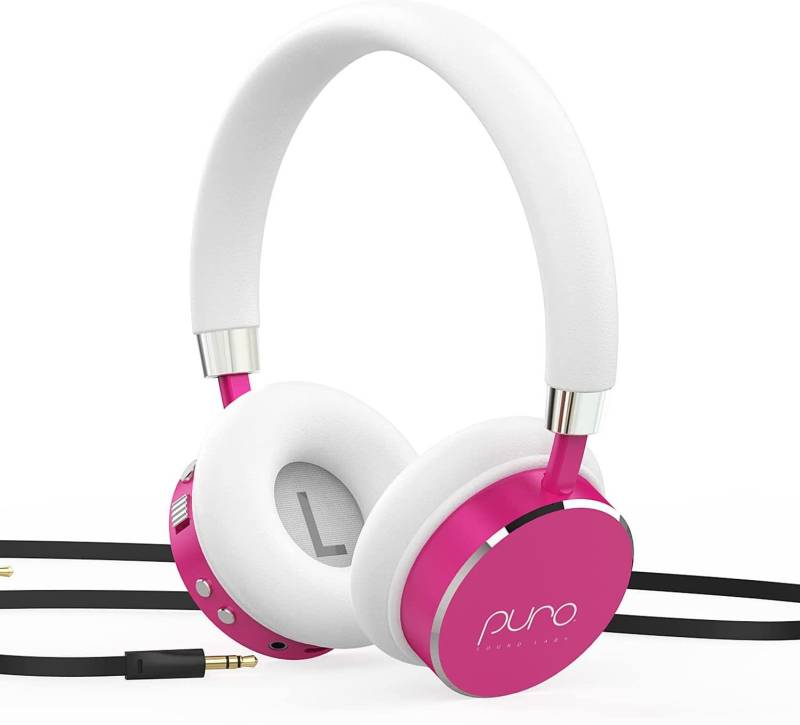 BT2200s - 83% Noise Isolation and volume limited to 85dB with a fun visual design
JuniorJams - 87% Noise Isolation
PuroGamer - 75% Noise Isolation but comes with a detachable microphone boom to make it a great accessory for kids (and adults) who love video games since it too is limited to 85dB to help protect against hearing lost.
All of those headphones are priced under $100 so they are very affordable as a gift to your son or daughter, without making it seem like it's just something you are trying to prevent them from doing.
Why I Prefer Headphones Over Ear Buds When Traveling
It seems that the audio world has gone crazy for ear buds and I guess I understand why - they are small, discrete, easy to travel with, and frankly the more recent generations are producing audio quality that rivals anything else out there. For me though, earbuds are also easy to lose and somewhat uncomfortable on long plane rides as well as having a tenancy to require me to fiddle with them as they slide around should I move my head quickly to respond to a flight attendant or reach down to pull something out of my backpack.
One of the biggest things that makes me prefer headphones though is that really nothing else compares to the passive ability to block noise comfortably.
This might be a little-known secret but I often have my headphones on without music. They are there to provide a sort of sensory comfort to my head and ears and block out distractions from people around me or even random noises in the environment.
Unfortunately, the industry seems to have invested only in high-end ANC headphones priced at $300+ or low-end ones below $100 that are essentially disposable and designed more for gaming rather than being truly wireless and travel ready. The remaining items on the market just frankly have never impressed me since the audio quality was poor or the fit was uncomfortable. To be fair - this is true for many of the "fashion" headphones I've also tried over the years.
That's not the case with PuroPro though. While I'm constantly tempted to compare them to products like the Bose Quiet Comfort (at double the price), that's more of a compliment than a complaint when it comes to things like materials not being at the level that I'd prefer, since the overall product is very close in terms of audio.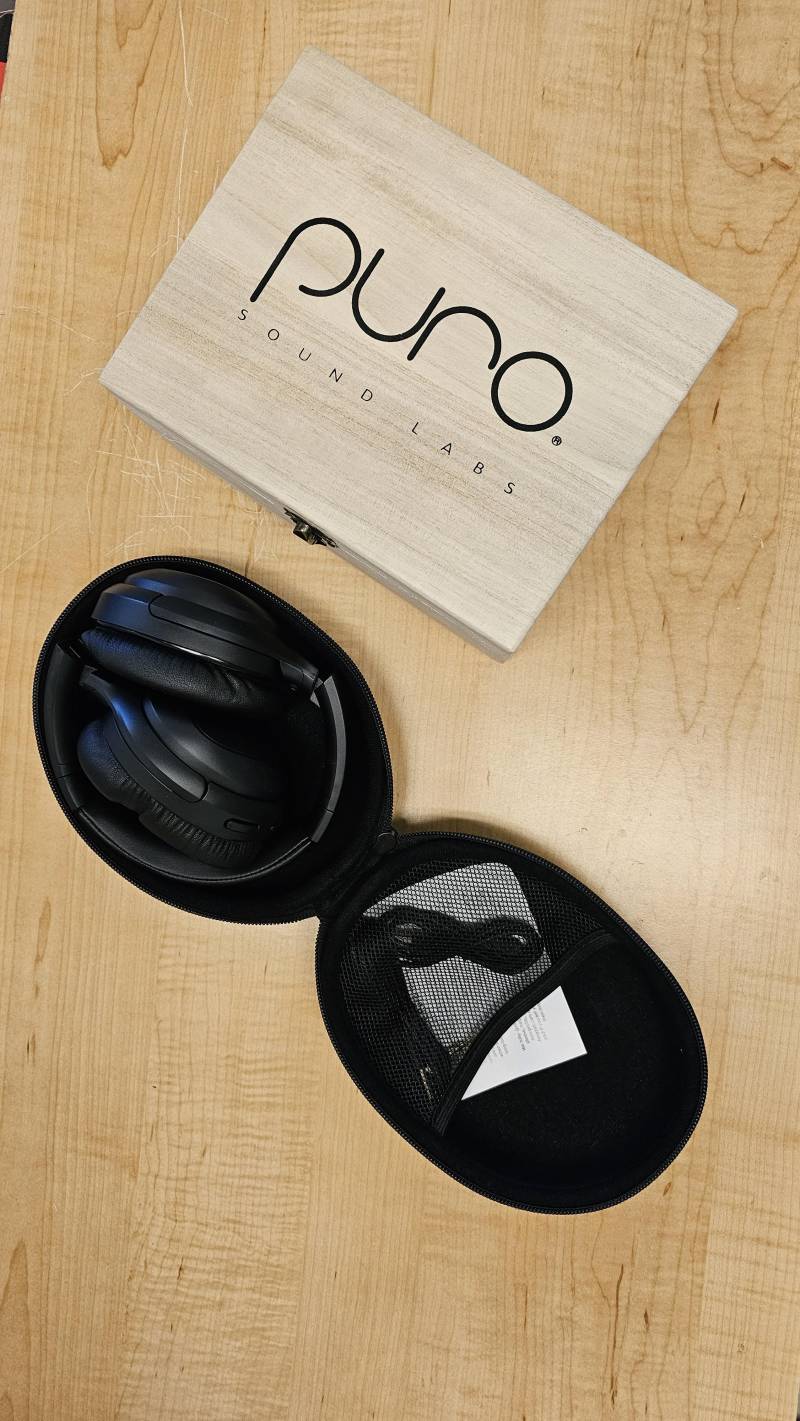 Introducing the PuroPro Headphones
The PuroPro Hybrid Active Noise Cancelling Volume Limiting Headphones offer two levels of ANC, adjustable volume limiting, studio-grade audio quality, long lasting battery life, and a high-quality design. With 40mm dynamic drivers plus the Puro Balanced Response Curve providing superior sound clarity and bass response, these wireless over-ear Bluetooth headphones are perfect for listening to music or podcasts while you travel. Plus, they're designed with comfortable protein leather ear cushions "Pleather" and headband that make it easy to wear all day long.
No matter your needs or lifestyle – traveling on an airplane or working from home – the PuroPro headphones have got you covered. They even come with two levels of ANC (32dB level 1 and 15dB level 2), so you can block out background noise without sacrificing audio quality. To top it off, choose between 85dB and 95dB (safe for up to 5 hours per day) max volume so you can listen comfortably at whatever level is right for you - no more worrying about damaging ears due to the loudness of sound!
Product Specs:
Product Name: Puro Sound Labs: PuroPro Hybrid Active Noise Cancelling Volume Limiting Headphones
Design: Wireless Over-Ear Bluetooth Headphones
Active Noise Canceling Technology: Two levels of ANC (Level 1- 32dB, Level 2- 15dB)
Volume Limiting: Choose between 85dB and 95 dB max volume
Studio Grade Audio Quality: 40mm dynamic drivers and Puro Balanced Response Curve
Long Lasting Battery: Up to 32 hours of playtime and 300 hours of standby on a single charge -
High-Quality Design: Protein leather-wrapped memory foam ear cushions and headband, foldable design for easy storage
Product Dimensions: 6.5 x 4.25 x 8.25 inches - Item Weight: 10 ounces
Pros:
Ideal for children & adults (recommended for ages 5 & up)
Good for travel & home office use - Long lasting battery life - Studio grade audio quality - Adjustable volume limiting features - Comfortable design with protein leather ear cushions & headband - includes audio cable so you can plug it into airplane IFE to watch movies in the seatback video screen.
Cons :
Microphone may not be great for phone calls but I'm not a fan of most bluetooth headphones for phone calls.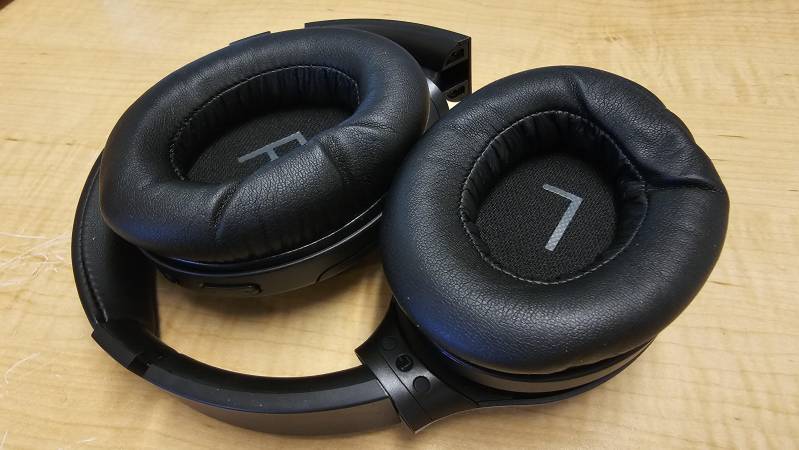 You won't regret investing in the PuroPro headphones for your next trip. Not only will you be able to enjoy a crystal clear sound, but you'll also have peace of mind knowing that they come with two levels of ANC technology and adjustable volume limiting. Plus, their long-lasting battery ensures that your tunes will keep playing until you reach your destination. It's like having a personal soundtrack for your journey, without any distractions. So don't settle for anything less than the best - the PuroPro headphones are sure to provide an unforgettable music experience wherever life takes you.