Trucks get a bad reputation for gas mileage, or at least they have historically. This is starting to change in the past two model years and will continue to accelerate going forward as trucks are seen as a competitive option to cars and especially full-sized SUVs such as the Chevy Tahoe. It is truly remarkable that you can take a 5,000 pound vehicle down the highway at a rate 29-mpg without using a hybrid powertrain, but that's exactly what they've done with the new 3.0 L turbo diesel. This makes it a great option for long road trips so we decided to test it out on a drive from San Diego to Paso Robles, CA to check out some Central Coast wineries.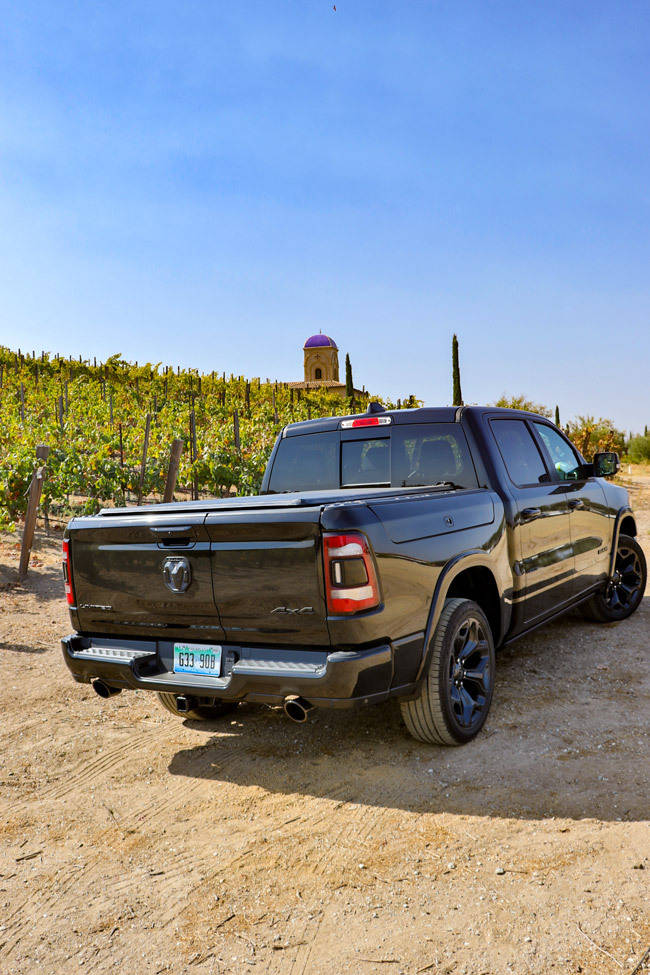 For those who haven't driven the new Ram 1500, it honestly takes a bit of getting used to. While other manufacturers focus on making their trucks for truck people, Ram is clearly targetting SUV buyers who want extra comfort as well as truck guys that also want the same. The result is a much softer experience than you might expect from a truck like this but that is ultimately a good thing.
This is evident both in terms of seat comfort after sitting in the truck for 3+ hours and the general stability as the truck takes curves entering and exiting the highway as well as on country back roads. This stability and comfort is in large part due to the link coil rear and auto-level air suspension. There were many instances where we remarked to ourselves how impressively the Ram took corners since normally you'd need to hit the brakes pretty hard or risk oversteering through a corner due to the mass of the truck compared to a car.
While premium SUVs have addressed these concerns in similar ways recently, it was frankly thrilling to see it happen in a truck as well.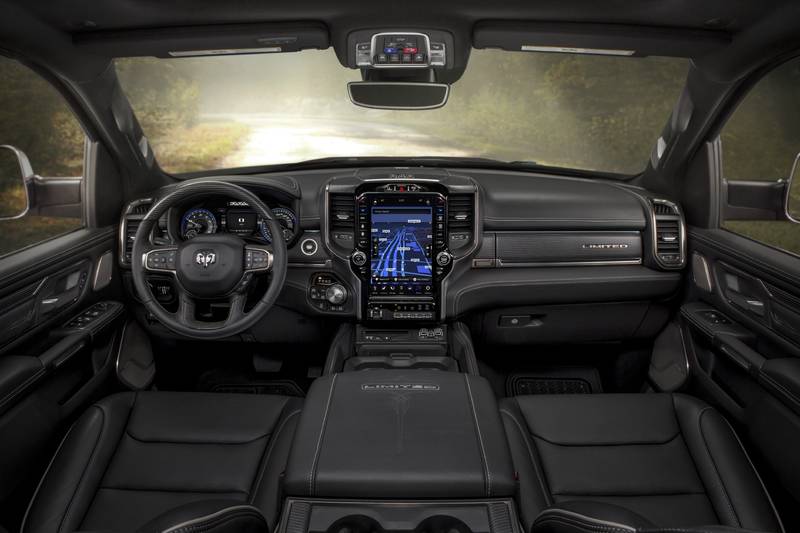 Inside the cabin, the Limited edition shines with an interior that is both as luxurious as you would expect on a full-size SUV as well as the level of technology that has been integrated. This includes a rotary shifter knob, a massive 12" touchscreen with split-screen capability, 360-degree camera, and pretty much every safety feature that you would expect on a modern SUV. This includes adaptive cruise control, forward collision warning, blind-spot monitoring, and ready alert braking.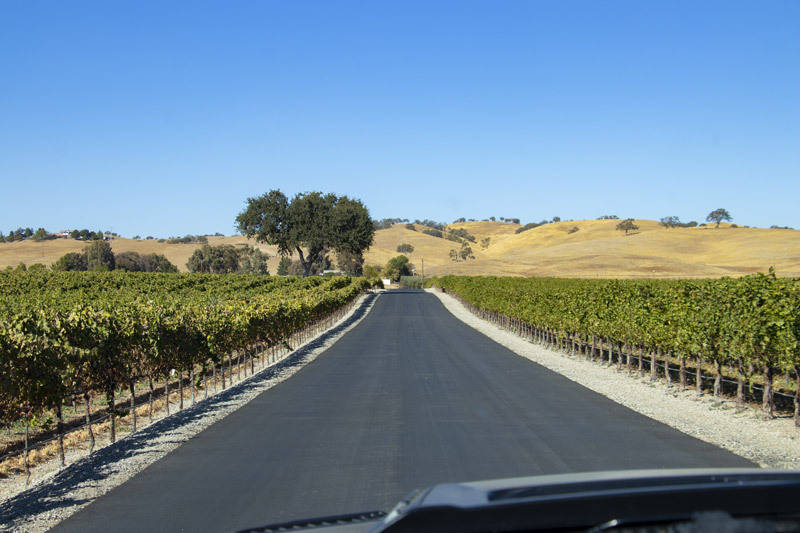 The "hero" if you will of this particular vehicle though is the second-generation 3.0L Eco Diesel. The engine is rated at a best-in-class 480 lb-ft of torque at 1,600 rpm, a 14% increase from the previous generation and delivers 260 hp at 3,600 rpm.
Gas mileage for the 4x4 model that we test is rated at 21 / 29 / 24 and with the 33-Gallon fuel tank, that gives it a nearly 800-mile range! To put that in comparison, San Diego to Paso Robles, California (about halfway up the state) is just under 700 miles round trip! If we set out from San Diego to Salt Lake City, we could make it there with just under 2 gallons of gas to spare. That's simply a stunning amount of range to have at your disposal. This is especially beneficial right now when stopping at gas stations can mean standing close to other people.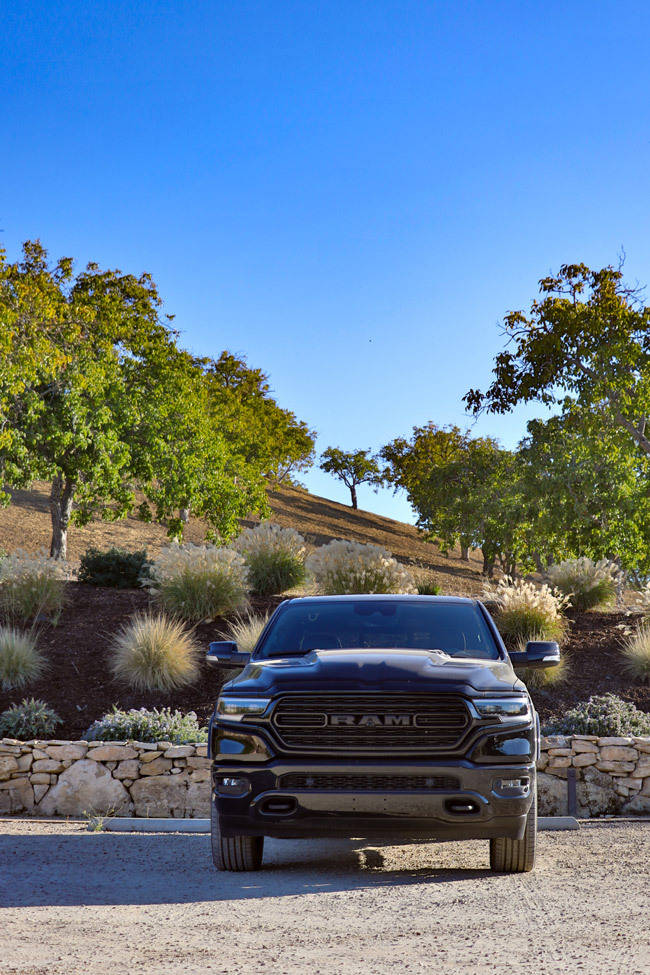 The range is nothing though without space and the Crew Cab that we had has it in buckets. The current generation Ram 1500 is extremely well designed both inside and out. There are plenty of cubbies to hold gear and practical space that can be made in the back for storing bags as well.
Additionally, the new multifunction split tailgate, made life very easy when we were loading cases of wine into the bed. Not only did it save us from having to put the boxes on the tailgate and slide it forward, but we ould just open one side of the 60/40 swinging doors so that it was easy to put exactly where we wanted.
Don't worry though, it isn't any less strong. With a rating of 2,000 pounds, two big guys can still sit or stand on it while loading the truck ... or enjoying a burrito before heading to the next winery.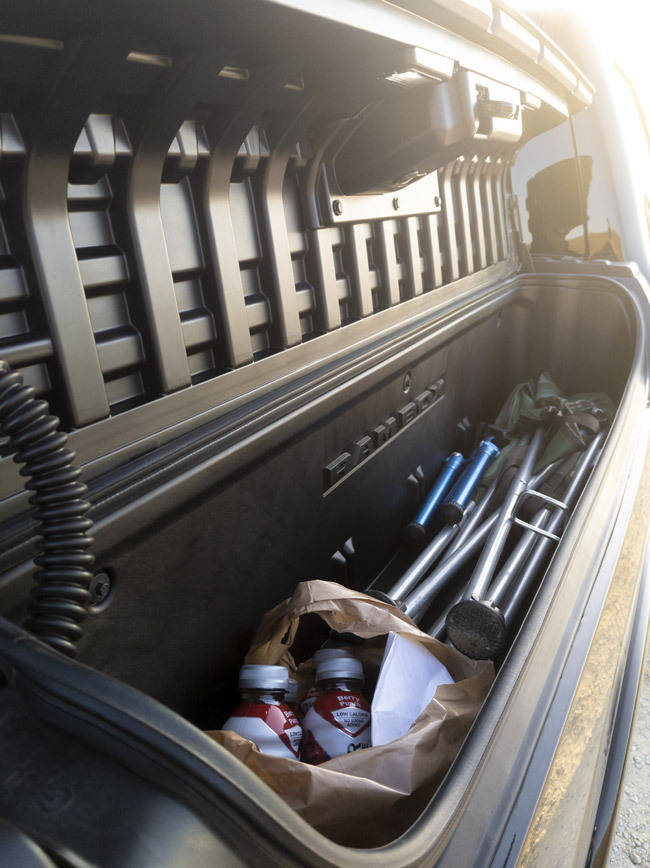 Continuing the parade of practical innovations when it comes to storage is the RAMBOX cargo management system. This was one of the more surprisingly useful parts of the truck. In previous opportunities to test the new Ram out, I hadn't ever considered exploring it but on this road trip, we used one to fill up with ice to keep drinks cold, while the other held our beach chairs and lunch supplies.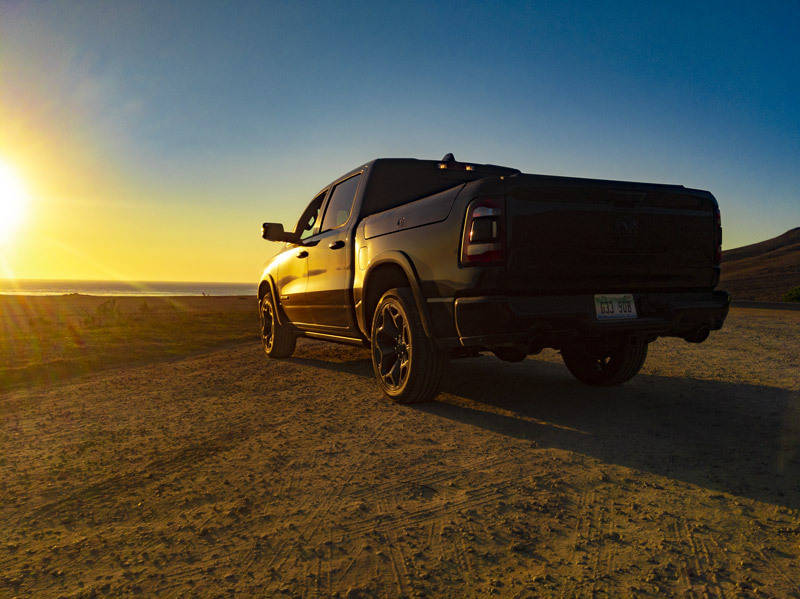 As configured, our 2020 Ram 1500 Limited Crew Cab 4x4 was $75,305, and quite frankly that's a lot of money for a truck.
It's hard to judge it solely as a truck though. The reality is that a vehicle this capable deserves to be compared more closely to something such as the GMC Yukon Denali than the Ram's more utilitarian Tradesman trim level which you can get for about $32,000 without all the upgrades. A big chunk of that extra cost is the $3,200 cost for the EcoDiesel over the standard 5.7L V8 HEMI (or the +$200 eTorque Hemi).
Unless you will be doing a lot of driving or need the extra torque, the EcoDiesel only serves to deliver a perceived environmental benefit though at a much higher cost for fuel and emissions. It will take a lot of miles to make that charge make economic sense for the roughly 7 mpg combined benefit over the standard 5.7 V8.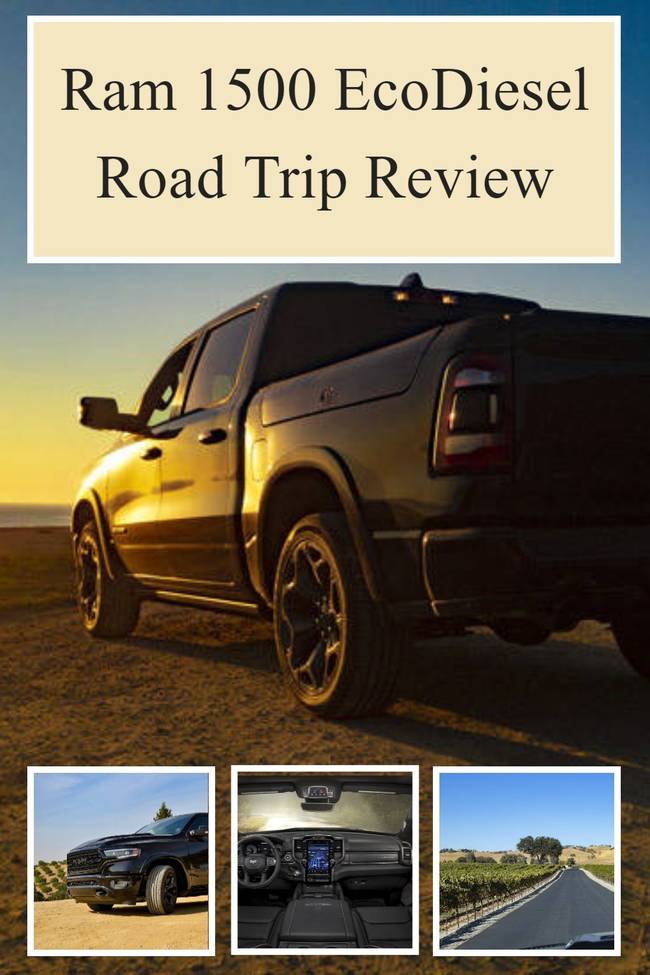 That might not be the point though. At the end of the day, even though this is a relatively small diesel engine, the extra torque, range, and frankly the distinctive diesel sound come together to complete the overall experience that this might just be one of the finest trucks on the market today.