As a self-taught cybersecurity expert who has been active in the space for more than 30 years, I cannot stress the importance of using a VPN (Virtual Private Network) enough when accessing the internet, especially when using public Wi-Fi networks while traveling. VPNs use encryption technology to create a secure connection to the internet, protecting your online activities from prying eyes, hackers, and other cyber threats.
As someone who regularly works out of his car, an airplane seat, or a hotel room ... keeping my information private is more than just "nice" ... it is essential.
There are many options that you can choose but while many of them sound the same, there's only one that I trust with my data. That service is Private Internet Access, also known as PIA. They are the world's most transparent VPN provider, with over 30 million downloads, and a no-logs policy details, that it's been proved in court several times as well as having been audited by Deloitte.
Things like this sound dark and scary, and many people who choose to stay close to the safest parts of the internet may think they don't need to worry about protection. The reality though is that there are dangers everywhere and just like in real life ... I don't like to let everyone know all the stuff that goes on in my life. Using a VPN is my way to protect my privacy from being tracked even by my ISP and other services I use.
What Makes PIA My Top VPN Choice?
We're going to list a bunch of features that you should always consider when it comes to shopping for a VPN service to protect your online privacy. However, this discussion is ultimately a personal choice since the reality is that all of the major options out there do a good job of foiling all but the most sophisticated attacks. When it comes to why I choose to spend my personal money being a long-term subscriber to PIA, it comes down to the fact that they have all the features I need such as protocol support, even a choice of WireGuard® and OpenVPN as well as a wide variety of encryption levels - but they also offer stability, speed, and customer service.
While I've rarely experienced bugs or outages over my more than five years of experience using them, when I have a question ... I get help very quickly.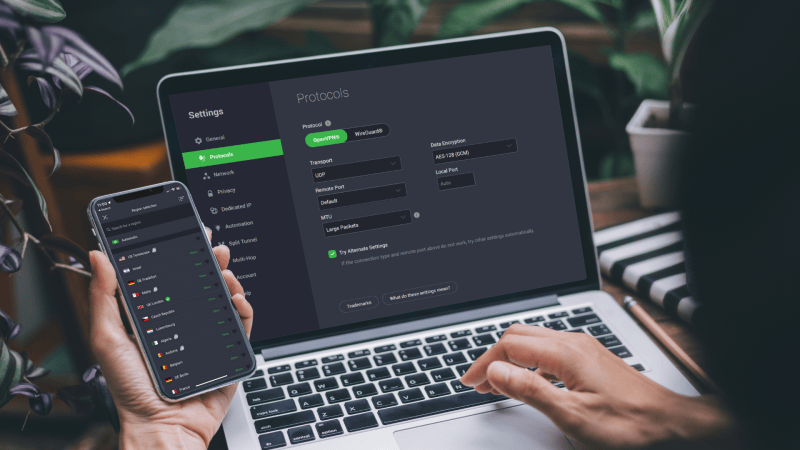 Factors to Consider When Choosing the Best VPN Service
When shopping for a VPN service, there are several factors that you must take into consideration. These include:
Encryption Technology
The encryption technology used by a VPN service is perhaps the most important factor to consider. A good VPN service should use strong encryption like AES 256-bit encryption to ensure that no one can intercept and read your online communications.
Security Protocols
A VPN service should support different security protocols to provide different levels of security and speed. These include OpenVPN, /IPSec,.
Ease of Use
A good VPN service should be easy to use, with a user-friendly interface that allows you to connect to different servers quickly and easily.
Price
Different VPN services charge different prices depending on their features and services. It's important to choose a VPN service that provides good value for your money while offering the features you need.
Bandwidth
A VPN service's bandwidth determines the speed of your internet connection. A good VPN service should have fast servers that provide high-speed internet connections.
Privacy Policy
A VPN service's privacy policy should be transparent and easy to understand. It should clearly state what data they collect and how they use it. Additionally, a good VPN should have a strict no-logging policy.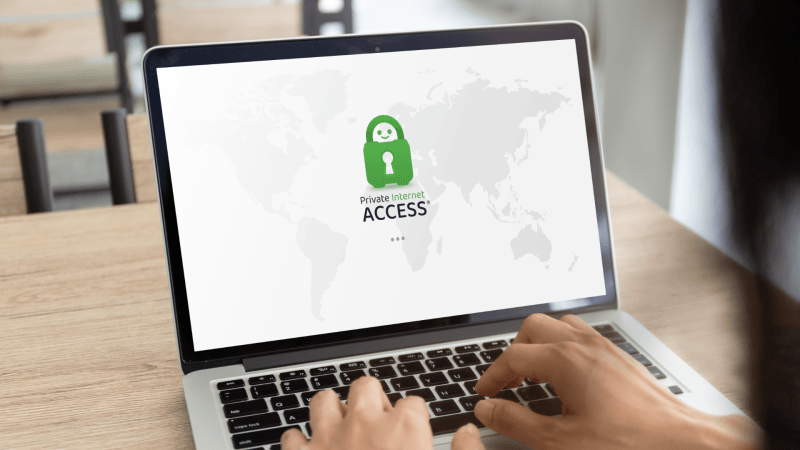 Private Internet Access
One of the best VPN services available today is Private Internet Access (PIA). Some of the standout features of PIA include:
Excellent Speed: PIA's servers are fast, allowing you to stream and browse the internet with ease.
Global Coverage: PIA has servers in over 75 countries, giving you the freedom to access content from anywhere in the world.
Anonymity: PIA has a strict no-logging policy, which means that they don't collect any personal information about their users.
Affordability: PIA offers one of the best values for money in the industry, with plans starting at just a few dollars a month.
Streaming Compatibility: Works with all major streaming services, including Netflix, Hulu, Amazon Prime, Disney+, HBO Max, BBC iPlayer
Convenience: PIA offers AES 128-bit and AES 256-bit for the user's convenience. These deprecated protocols are no longer embraced by the VPN community at large.
In conclusion, when shopping for a VPN service, it's important to consider factors like encryption technology, security protocols, ease of use, price, bandwidth, and privacy policy. Private Internet Access is an excellent VPN service that offers fast speeds, global coverage, and strong anonymity for its users.
If you are ready to try it for yourself, make sure to check out this special offer. PIA offers a 30-day money-back guarantee and 24/7 customer service to help set you up and ensure everything works properly.