You guys all know that I'm gulping the EV Cool-Aid like a guy who's been wandering around in the desert for the past few years. Electric Vehicle technology has finally reached the point where it's not just practical ... but is also able to provide some real world benefits to design and engineering that transcend simple sustainability as the reason you should considering buying it. This is why I'm so excited about what Ford unveiled this week for the F-150 Lightening, due out in 2022.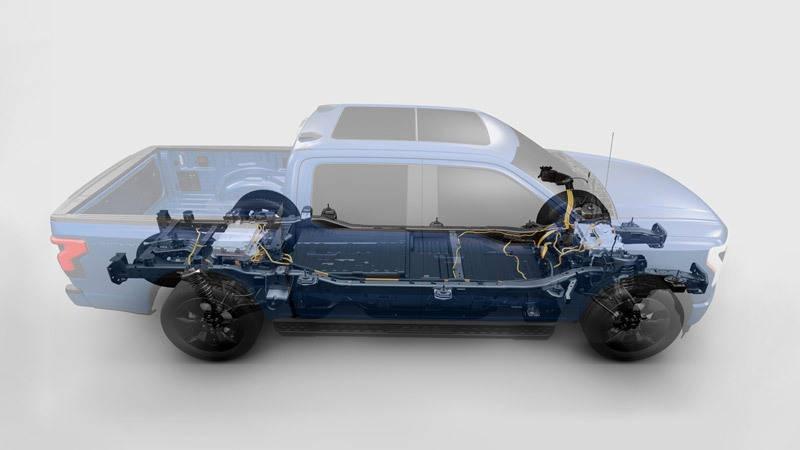 Clearly, practicality is in the eye of the beholder and what the new F-150 owner thinks he (or she) needs to do with it. This isn't going to be the most practical truck if your objective is to haul a 13,000-pound load across the country. Instead, we're looking at up to 300 mile range, 2,000-pound payload and 10,000-pound towing capacity. This isn't going to satisfy those folks hauling gooseneck trailers full of concrete blocks. However, for those that want a truck to take their toys to the desert or boat to the lake a couple times a year and otherwise are only traveling regionally, the 2022 Ford F-150 Lightning looks like it might be a home run.
Here's why we think that it might be one of the most important new vehicle launches planned for the next year.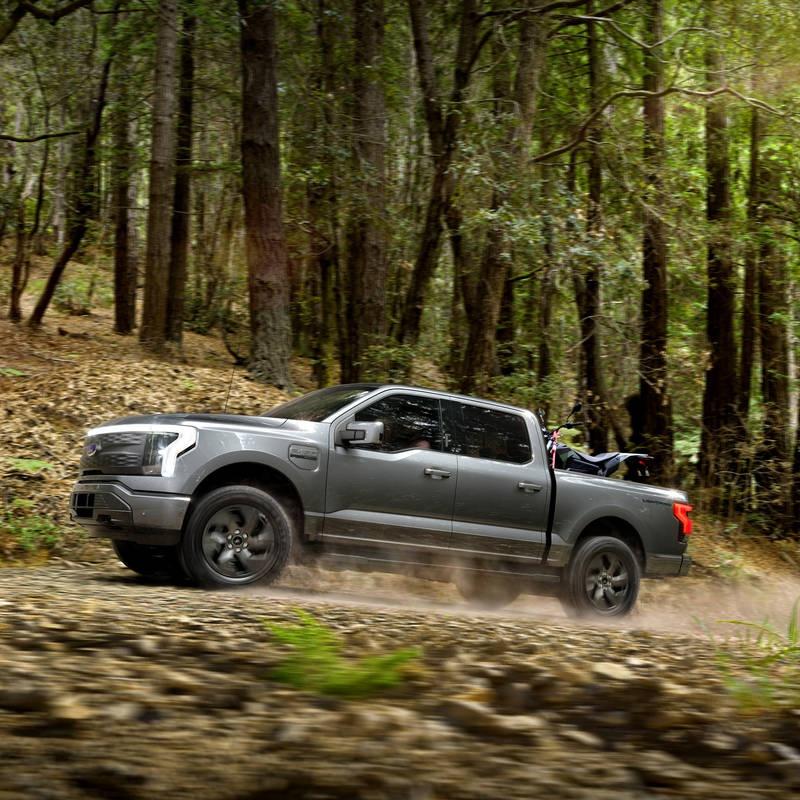 Ford Brand Is More Than Just A Blue Oval
While there are other EV trucks in the process of being introduced from startups like Rivian (who Ford is also an investor in) as well as long shots like Bollinger. Certainly, GMC Hummer and the Electric Silverado are also on the horizon but none of these have yet implemented the infrastructure and expertise that Ford already has. For instance, while GM clearly has a lead with EVs having produced thousands of Bolt vehicles over the year. Ford's EV FordPass charging network instantly makes finding a compatible charging station seamless and with the promised investment that has already started implementing facilities for charging and at 2,300 EV-certified Ford Dealers nationwide.
Chevy and GMC will likely do similar infrastructure investments and to an extent, Tesla already has this in place with the absolute best EV charging network on the planet. Sadly, Tesla chargers are limited to only serving their own products.
Additionally, Ford is doing more here than simply releasing an EV truck. This is part of an EV infrastructure that already includes the Mustang Mach-E and will rapidly include a variety of other products as they invest $22 billion dollars into electric vehicles through 2025.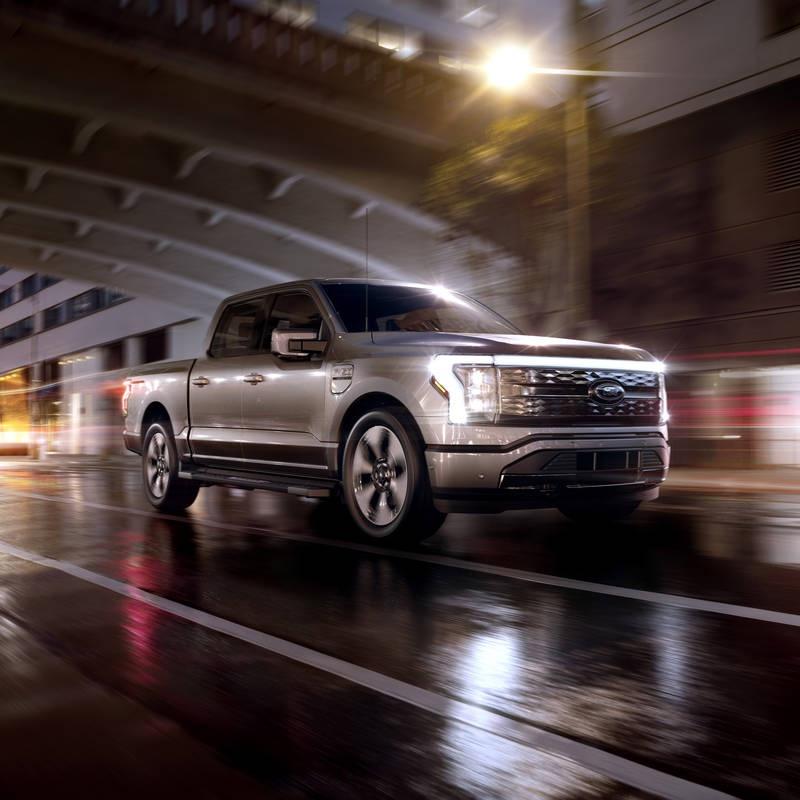 Trim Levels Are Reasonably Priced
Practical is obviously a personal thing and affordable is even more so. As a result, we're simply going to refer to the pricing and trim levels as "reasonable". With the commercial-oriented entry model starting at $39,974 and the XLT starting at $52,974 these aren't $100,000+ fantasy trucks like we see from GMC, Tesla, and Bolinger. Pricing hasn't been officially released but they will also be releasing a Lariat and Platinum series that will top out near $100,000. Even then however, compared to others that START in that territory, this is a truck that most American truck owners can finally consider buying.
What makes this even more exciting is that the F-150 Lightning comes standard with essentially the same "SuperCrew" cab and bed dimensions as its gas counterpart. This means that most (all?) options that you see on the normal F-150 will be available here as well such as the World Surface, Max Recline Seats, and other technology features.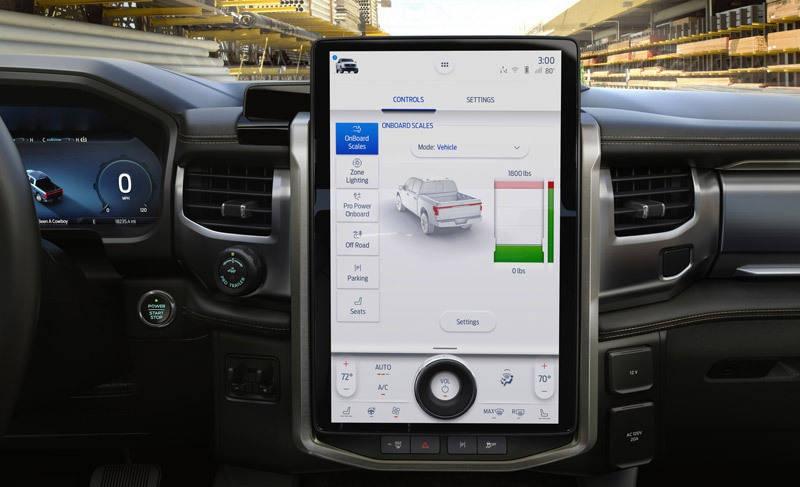 More Intelligent Range Calculation
Range anxiety is real. While things have gotten WAY BETTER in this current generation by having batteries that claim as much as 300 miles of range, we just automatically knock that down by 30% and assume we have 200 instead. That has generally been a safe and practical way for us to avoid having accidental strandings or the anxiety around finding a charging station in time. Or worse ... finding out the charging station isn't working!
When you add in factors like towing, mountain roads, or weather, those calculations get more complex. Luckily, Ford has taken their already VERY GOOD intelligent range estimating software that we found to be very accurate in the Mach-E and now allows you to adjust the calculations with a built in scale to calculate vehicle and tongue weight as well as type of trailer. It even grabs cloud data to factor in traffic and weather.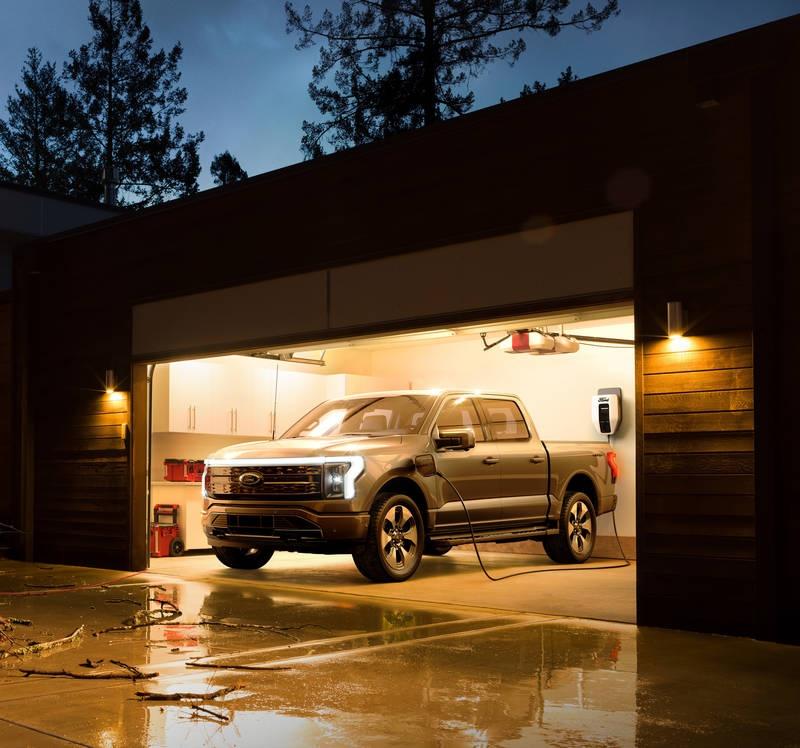 F-150 Can Power Your House (and all your toys too)
This is clearly a "OMG!" talking poit, but let's be practical here too. This is a big feature and it's one of the things we really love about the gas-powered ICE F-150 that is out right now. This generation of F-150's can function like an external generator and in this case as a battery backup. While the ICE version operates as a generator that you can plug your appliances into, with the right charger installed in your garage the F-150 Lightning can directly feed power back into your home.
While I currently live in a city and power outages rarely happen, when I lived in Chicago and North Carolina, power outages were a fact of life from storms or even accidents where someone hit a pole. Being able to park my car and hook it up to charge overnight knowing that if we were to lose power, I wouldn't need to worry about the freezer, clocks, or our security system going out is a big deal.
Even if this isn't a concern of yours, it makes the truck the ultimate tailgating truck or a perfect camp companion.
All of the F-150 Lightning trim levels will have the power features though the top line ones will feature a whopping 9.6 kilowatts of power spread between the Frunk and Payload Bed power stations.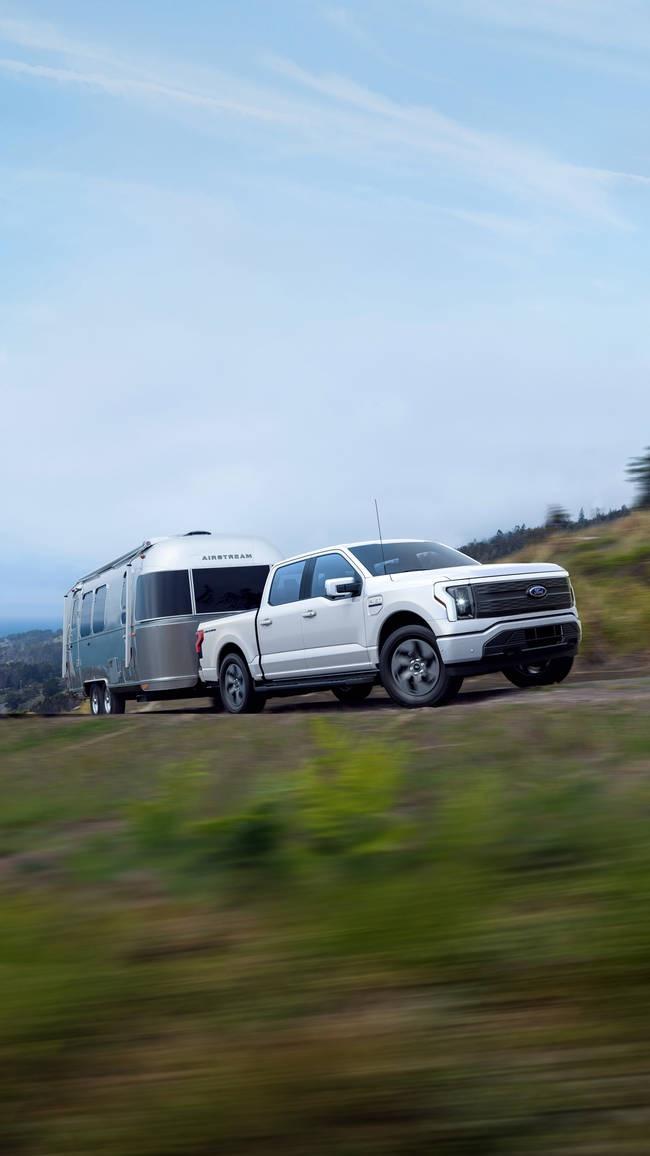 It's Going To Be A Fun Truck To Drive!
With the comfort and space that we already enjoy in the ICE F-150, add in a skateboard design with a very low center of gravity, dual motor 4x4, independent rear suspension, and the smooth instant acceleration that can only be delivered by a powerful EV and you have a recipe that should result in one of the best performing and most exciting trucks from any manufacturer at any price point.
When equipped with the extended range battery, F-150 Lightning is expected to deliver 563-HP with 775 lb-ft of torque resulting in a 0-60 mph time of mid-4 seconds. While that's short of Hummer EV's claim of 3 seconds and 1,000 hp with 11,500 lb-ft of torque, it is a quantum leap over the 5.2 second time on the previous generation Raptor. It is also tens of thousands of dollars cheaper!
While we will have to wait till next spring to drive the F-150 Lightning, we're excited and I'm sure Ford has even more exciting applications and features to talk about between now and then!