Ever wanted to go mountain biking, skiing, or wingsuit jumping in a national park? Now you can with Riders Republic. The game is an open-world racing game where players are given the opportunity to explore various environments and settings inspired by real-world natural vistas of parks across North America. With realistic graphics, Riders Republic offers gamers a chance to experience nature without having to leave their living room.
Riders Republic allows players to ride through some of the most breathtaking landscapes the United States has to offer. These iconic landscapes include American national parks such as Bryce Canyon, Yosemite Valley, Sequoia, Zion, Canyonlands, Mammoth Mountain, and Grand Teton. Just like with the sports themselves, these landscapes have been faithfully recreated ... but imaginatively designed form the ultimate outdoor sports park.
Don't worry though, while we'd never encourage reckless aggressive behavior through America's most treasured assets, this game is all about fun and frankly, after playing it for a few days I'm wanting to go explore many of the parks for real sometime soon.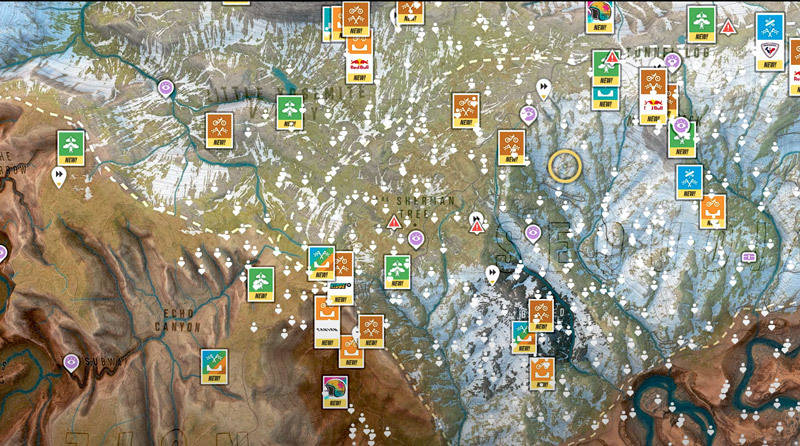 One unique aspect of this game that I wasn't sure if I'd like when I initially began playing is that Riders Republic is "always connected". There is no single player experience really since even career mode takes place against other players. That ended up working out better than expected since with a few unavoidable exceptions of folks smashing into each other, it isn't like shooters where you have people out to wreck the game. Instead, everyone is set for a crazy race to the finish.
However, you can still go and just play "on your own" with the Zen Mode where pretty much everything is unlocked for your to explore without worrying about needing to win races or impress sponsors. Sometimes it's just fun to fool around and have fun!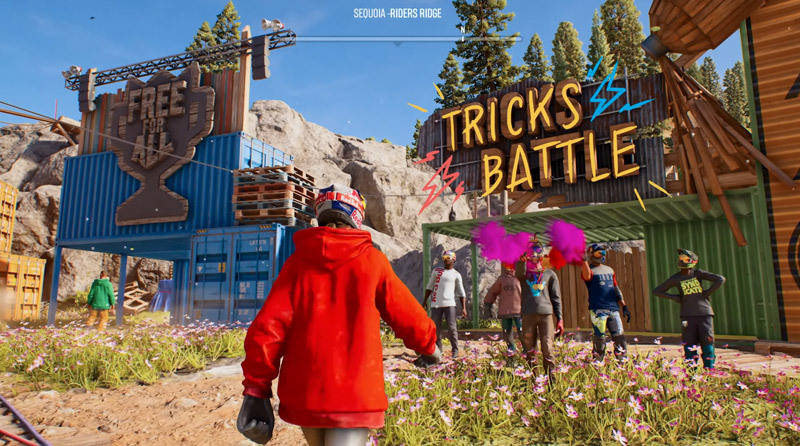 Players can squad up with or against friends in insane multiplayer modes:
Mass Race: The crazier the better in these epic, multisport races with more than 50 players (on next gen consoles). New races appear randomly on the map regularly, so players will need to get ready to watch their blind spots, protect their position and remain agile with their skills as they fight their way to the finish line.
Versus: Players can join up with five friends in career events and see who's the very best.
Tricks Battle: Players will compete in 6v6 arena matchups and try to land as many tricks as possible on the various modules to capture them and earn points. The team with the highest score wins.
Free for All: Players can challenge up to 11 opponents and show them how it's done through a select playlist of events.
During Career ' Mass Race' Mode, players will progress through five different careers tracks where they will ultimately need to succeed at winning races to get sponsors and access to elite competitions including the Red Bull Rampage and the X Games.
By completing challenges, riders will get new equipment and unlock new ways of racing. For instance, you start out with a basic mountain bike but quickly gain access to skis, snowboards, a snowmobile, and tons of other options. You can also gain access to tons of other styles of racing as well. Plus, there is a store where players can purchase skins and other cosmetic add-ons that don't affect performance but just look cool.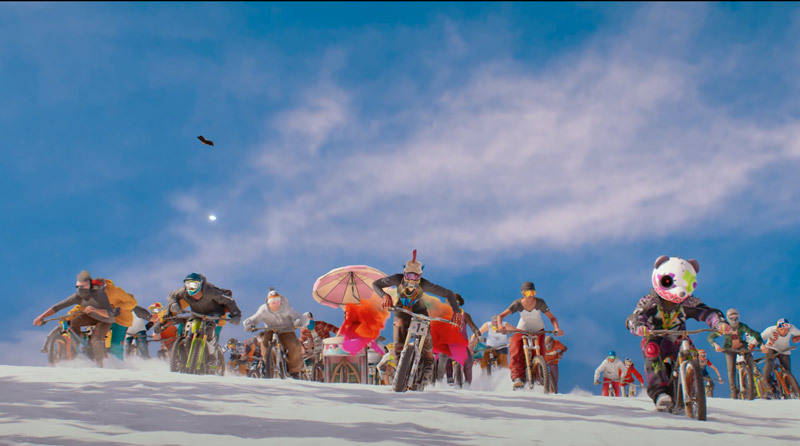 Overall, I'm HUGELY impressed with this game since it is PURE FUN.
Anyone who just wants to jump into a game and play for 10 minutes before going back to work will love Riders Republic.
Plus, it is a fun way to have some competitive action with friends across the world since it supports cross-play (I can play on PC against friends on any other platform) and you can limit the arena to just your friends in a versus race.
Riders Republic has the makings of a platform that will continue to evolve over time and it has the social feeling of games like Fortnight without the need for adolescent twitch reflexes. While I'm "past my prime" in terms of action gaming, even coming in 3rd, 4th, or sometimes dead last was still amazingly fun because of just how much pure fun the game is.
Riders Republic is available now across all major platforms including Stadia and Luna.