Hi guys, I'm partnering with Lexus and A Girls Guide to Cars to help promote pet safety and would love it if you guys joined me at Lexus of Carlsbad on Sunday, Nov 4. We're going to be taking a look at some new Lexus models including the Lexus ES, LS, and RX as well as talking about ways to keep your pets safe while traveling. Oh and we even have a giveaway going on right now, so make sure to check that out in the article below!
RSVP For the #LexusPetSafety Event Here
Learn more about the event over on A Girls Guide to Cars.
I travel a bunch with Niki and so it's really important to make sure that she's safe when we do. Ultimately most of this is the same as making sure your human children are safe in the car but here's some things to consider ...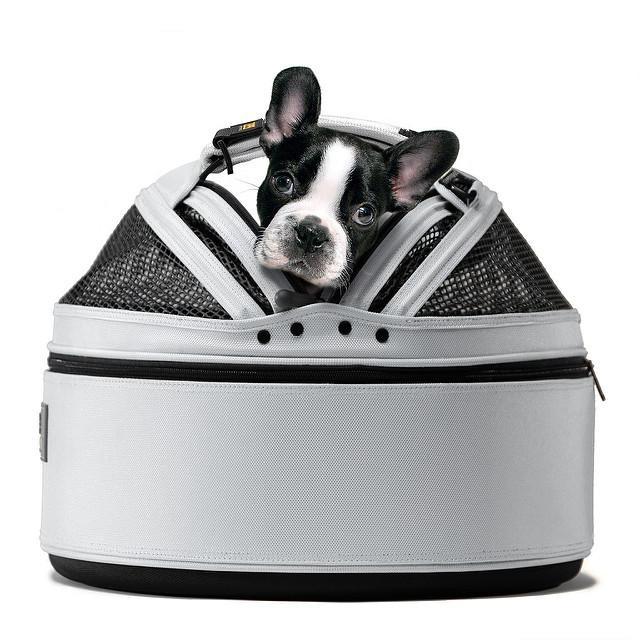 You could win a Sleepypod, enter the giveaway below!
Pet Restraints:
While most people don't do more than simply putting their dog in the back seat (or even the front), there are some cool products out there that you should check out to keep them more safe. For instance, you wouldn't want your kids sliding around in the back without a seatbelt ... so why do you let your dog to that?
Heat Concerns:
While it may be comfortable outside the car, the windows create a greenhouse effect inside. Because of this, a "comfortable" 80 degrees could rapidly get to 90 or even 100+. That could potentially be deadly depending on how long your dog is left in the car.
Bathroom and Walking Breaks:
Just like you need to stop and stretch your legs and use the bathroom ... so does your dog. The general rule of thumb when I travel is to make sure that when you stop ... you take care of the dog too. Even if you have an iron bladder though, make sure to stop every 2-3 hours to let them do their thing.
Plenty of Food and Water:
Your dog needs plenty of food and especially water as well. Depending on your dog's constitution they may even need extra water since they might be nervous. Painting leads to dehydration so make sure they not only have water ... but a non-moving time to drink.
Be Sure to Give Lots of Love:
This part should be easy - don't just leave your pet in the back seat ... make sure to give him or her lots of love.
Enter The Giveaway for Chance to Win!
Contest rules:
Contest rules: Entries must be completed by 2PM Pacific November 4th, 2018. No purchase necessary; contest open only to US residents 18 years old or older and subject to the laws of the state of California. Winner will be chosen by random drawing from qualified entires and verified by A Girls Guide to Cars; winner will be notified by email no later than November 6th, 2018. Prize will be delivered to the winner by A Girls Guide to Cars representative in person on November 4th, 2018 or delivered by USPS to a valid US address; prizes cannot be shipped to a P.O. box. Winners may be asked to provide identification to receive their prize. Prize valued at $200, not exchangeable for cash or other items. Contest is administered by and prizes awarded by A Girls Guide to Cars, which assumes no liability for the administration of this contest. Lexus Carlsbad, Sleepypod, Lexus, SPOT, Carlsbad Pet & Feed and all other event partners assume no responsibility or liability for the administration of this contest. A total of 1 grand prize will be awarded.