I've quite literally been all over America on road trips but the last remaining corner of this great country left unexplored with South Florida - until now. Last month, Lexus let me borrow their RX450 Hyrbid for a road trip from Miami to Key West and back. This roughly 350-mile road trip passed through some of Florida's most beautiful landscape and I wanted a vehicle that looked elegant when it pulled up to fancy hotels, fun to drive, had plenty of space for a weekend getaway. Plus, and perhaps most important, it needed to be comfortable even after hours sitting in the seats. Thankfully I was pretty satisfied with all of these after spending five days in and out of the RX450 Hyrbrid!
During this trip, we had the opportunity to test two different versions of this vehicle - the RX450hl (slightly longer, with a third row) and the RX450h that we ultimately drove to Key West. The 450hl is new for 2019 and offers an alternative for those that need extra seats for small children and are willing to sacrifice cargo space, performance, and rear (second row) legroom. Additionally, I felt like the headroom was also a bit lower on the RX450hl but not sure if that was the seat or something else. That being said, compared to other compact 3rd row options out there, this wasn't terrible for kids and offered good head support as well as cup holders. Just not a good fit for a group of guys on a road trip.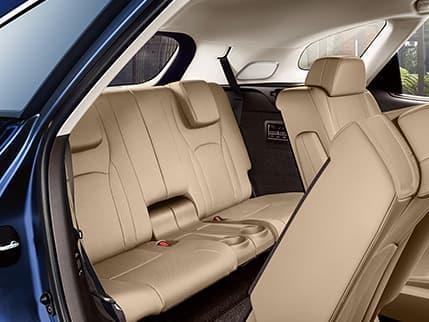 For my needs though, the RX450h was the better choice. However, I know for some of you there's a need to have access to more passenger seats occasionally. In comparison, the RX450h is slightly less expensive, more maneuverable (shorter), peppier (lighter), and has more cargo space since you don't need to put the seats down to create space for suitcases and gear.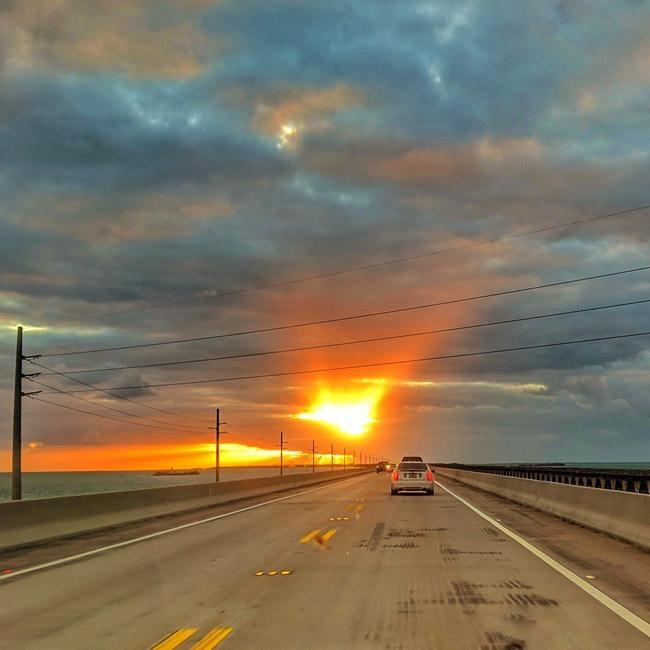 Our Florida Keys road trip began in Miami and we drove the 166-miles down to Key West on the first day. We were lucky that there were minimal delays and the smart cruise control along with automatic wipers helped make driving easier.
The Lexus RX450h has a full suite of safety and technology features including Lexus Enform Safety Connect with Destination Assist (safety tracking and road-side assistance), panoramic view camera, blind-spot monitoring with rear-cross-traffic braking, LED tail lamps, Vehicle Dynamics Integrated Management (VDIM) - helps monitor the vehicle and makes it more ready to respond in event of an emergency, Rain-Sensing Wipers, Windshield Wiper De-Icer (thankfully we didn't need this!), Android Auto, Apple Car Play, Amazon Alexa, and a 12.3" touch screen display as well as color Heads Up Display.
Additionally, those of you with smartwatches and Amazon Alexa can connect your car to those digital assistants to monitor the fuel levels, start/stop the engine, adjust climate control, lock/unlock doors, monitor the status of windows and other functions.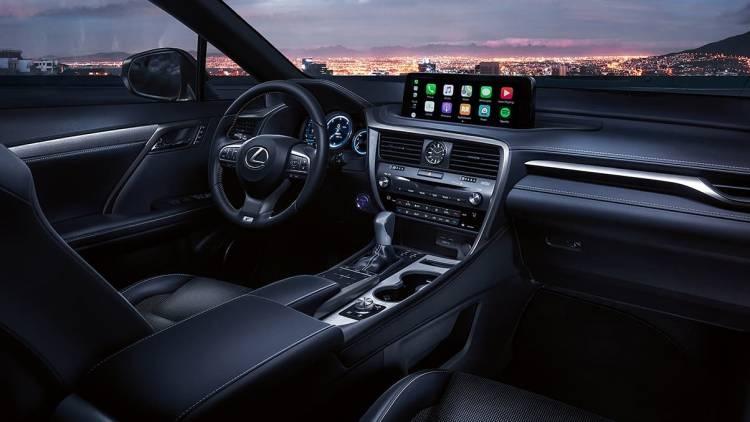 While the outside is striking and modern, I found the interior comfortable, classic and conservative with high-quality materials that felt good when you touched them. This includes Heated and Ventilated front seats and steering wheel as well as Ambient Lighting that helps when getting in or out of the car at night (or early morning!).
All is not perfect though, I found the "gripping" cup holders to hold soft cups too aggressively and at one point I almost broke the styrofoam trying to blindly grab it. Additionally, I found the shuttle puck navigation system challenging to use while the location of the touch screen is too far away to use effectively without removing my eyes from the road ahead. I suppose if this was "my car" those issues would resolve themselves with time. However, this is an important thing for prospective buyers to consider.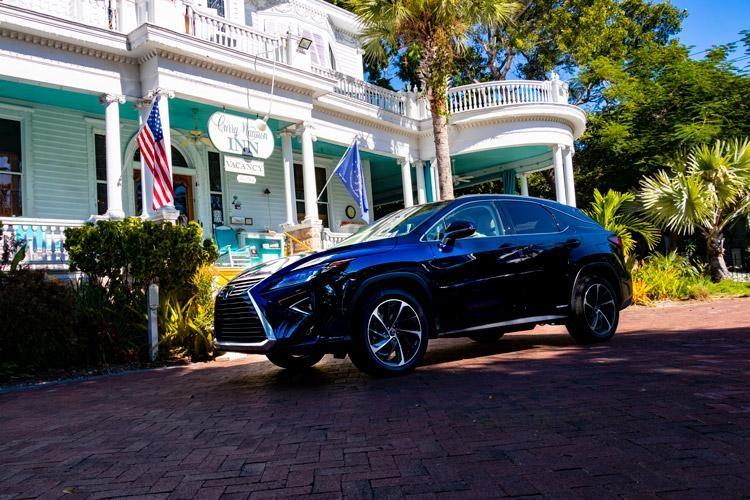 On the outside however, the car has the aggressive Lexus grille and stylish wheels that let people know that while this is a mid-sized crossover, it's not ordinary. For 2020, the grille has been updated with more angular lines instead of the horizontal ones on the 2019 model and I sorta like that look a bit better personally.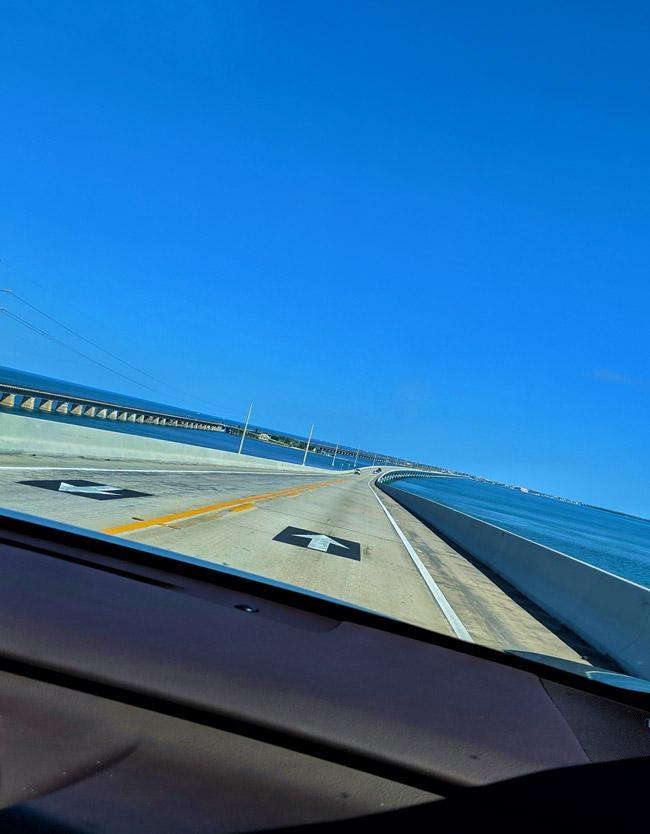 Fuel economy is rated at 31 mpg City / 28 highway for the RX 450h AWD and it features A 3.5L V6 with 308 horsepower and 247 lb-ft of torque. We had no problem making quick passes at low highway speeds but it would have been nice to have a bit more power for stretches of highway where I needed to pass multiple cars going below the speed limit since they were more occupied with looking around at the scenery - rather than driving. However, it was fully sufficient for getting up to speed on entrance ramps and was smooth and quiet on stretches of the highway like this where we were able to set the cruise control and relax a bit.
The roads on this route were pretty basic, so there was limited opportunity to test handling on curves or back roads. As a result, I can't speak to performance in situations like that. Overall, I felt that for a "luxury" crossover, it should have had more power but that's subjective and I do appreciate the fuel savings provided by the 3-motor hybrid power train (one for each front wheel and one for the rear two wheels).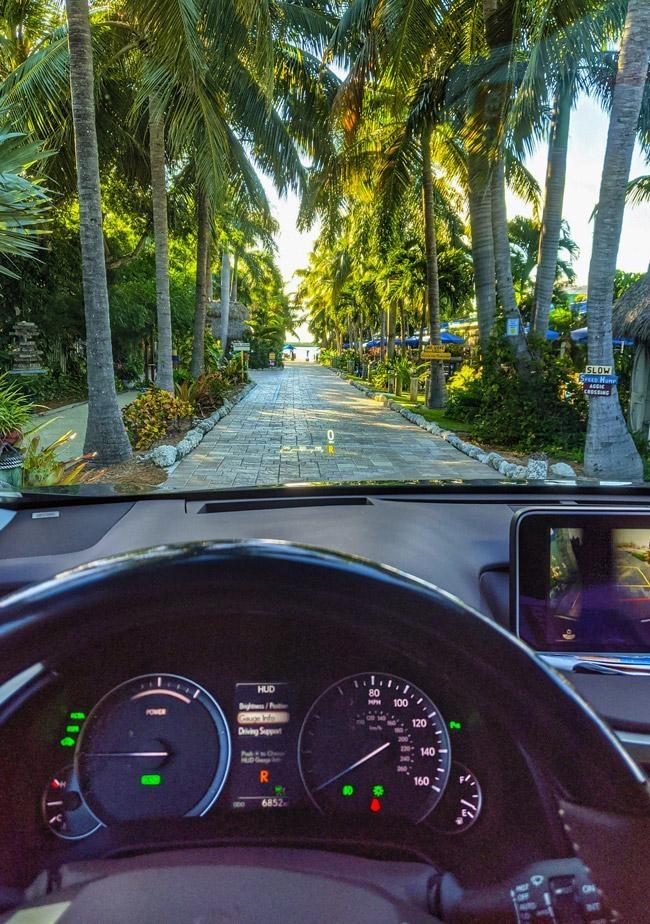 Ultimately, the thing I liked most about driving a luxury vehicle like the RX450h compared to say a more mainstream model such as the Toyota Hylander, which the Lexus RX is based on, is that everything just worked together nicely. It's hard to quantify exactly where the line is between a luxury trim on a mainstream vehicle and the car designed from the ground up to be a luxury vehicle. However, it's all the little pieces that came together with this RX450h that made the experience seamlessly "better". As an owner, features like the integration with digital assistants and smartwatches would help in this regard so it can make my live easier with less anxiety and more convenience.
For Lexus especially, the owner experience at dealerships is also a major factor that differentiates the brand from others - including other luxury brands, so there's that advantage too.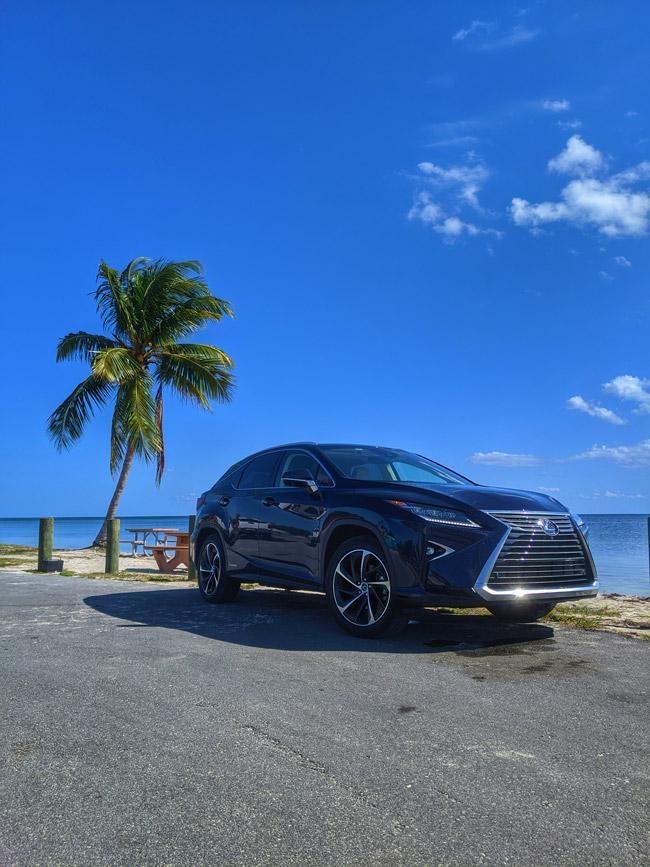 Those are all subjective factors and challenging to judge objectively. However, but the biggest factor personally is the sense of excitement that walking up to a Lexus gives you. Ultimately, the Lexus RX has been one of the top luxury crossovers in the increasingly crowded market and after spending a few days driving this one, I can see why.
We reviewed the 2019 model RX450h. Upgrades for 2020 model year include a newly designed front and rear fascia, new suspension hardware, and a new optional 12.3" touchscreen. Plus, additional safety and technology features are now standard instead of options.
Pricing for the 2020 RX450h starts at $47,775 and $46,245 for the 2019 model which as tested was equipped at $59,000.