Roku sent me one of their Roku Ultra units to test out on a trip, so I was excited to give it a whirl! Hotel TV's and cable packages have gotten a lot better in the past few years. As a kid I remember getting excited to see the "Free HBO!" sign, while today you generally see a large flat screen TV in your room with a moderate assortment of channels to help you relax before bed. The problem here though is exactly why so many people (including me) are cutting cable from our own homes. It's the programming. Unfortunately, there's very little that the hotels and resorts can do aside from what some have graciously done by providing accessible HDMI and other ports. This allows me to bring my own content and cut the cord when I travel.
The Roku Ultra is their top of the line streaming product and supports 4K video streams up to 60fps and HDR as well as standard 1080p content with it's quad-core processor. It's got pretty much every feature you could imagine included. Among these are WiFi as well as wired internet support, USB port, MicroSD slot, optical digital audio out, and a great remote. The remote itself doubles as a gaming controller, includes voice search support, and even has a remote finder if you get it lost. Plus, the remote just feels great. It's nice to see that Roku's industrial design is as good as their UX!

Cutting the Cord At a Hotel Room Isn't Easy
At home, it's easy to connect pretty much any device as long as you have the password for the wifi access point. At a hotel you typically have to connect, then login to a screen before you are actually connected. I've tried this with my Chromecast and failed, even my FireStick (which does have support for navigating networks like this) was far from seamless. However, with just a few minutes of effort I had my Roku Ultra setup.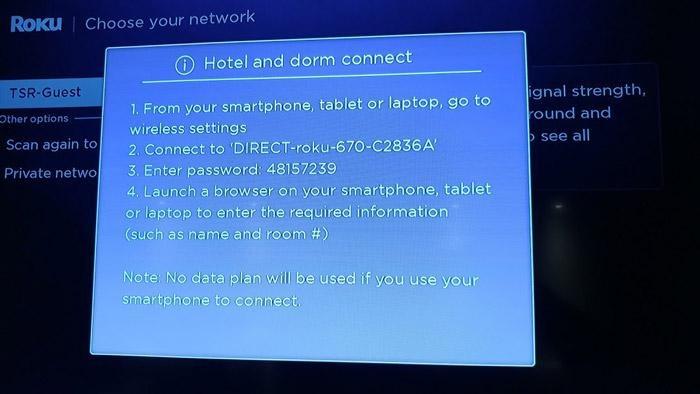 It connected to the hotel wifi - then prompted me to connect my phone to it and continue the process. Once the connection to the Internet was established things were good to go!
BTW It also worked great with the travel router that I purchased to work around this exact issue and that does save even more effort since I connect that to the hotel's network once for all my devices.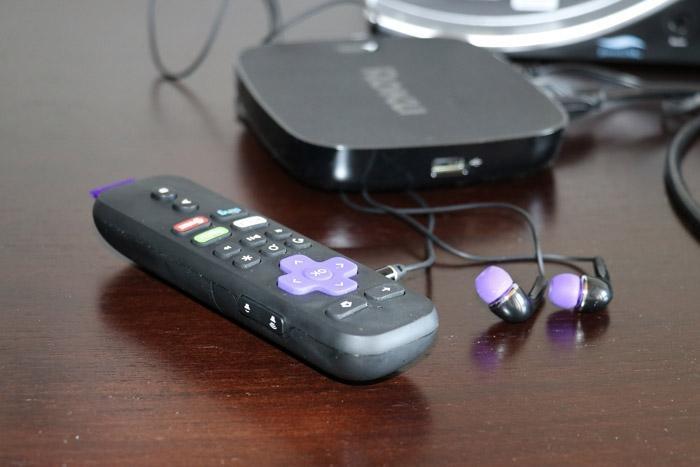 Private Listening Mode So You Don't Bother Your Partner
Sometimes it's nice to be able to finish watching a movie while your partner sleeps and so Roku Ultra has the same private listening mode we love on our Roku TV. However, the other benefit for those of us who are up late at night, is that you can watch a movie without having to worry about the volume bothering your neighbors!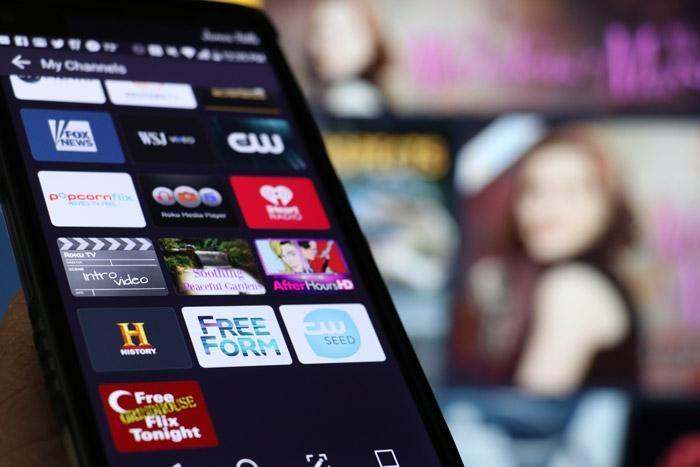 All The Same Roku Channels You Already Love
The actually device has minimal impact on the experience of navigating Ruko and selecting content to watch. That's true upto the point where you are wanting to view 4K and HDR content though. However, for a typical HDTV you have all of your favorite channels available to watch.
In our case, since we were testing it out on our Spring Training Trip, we thought it appropriate to find Major League. So, we did a search and found it then played it. Smooth, simply, easy and no having to make sacrifices to Jobu!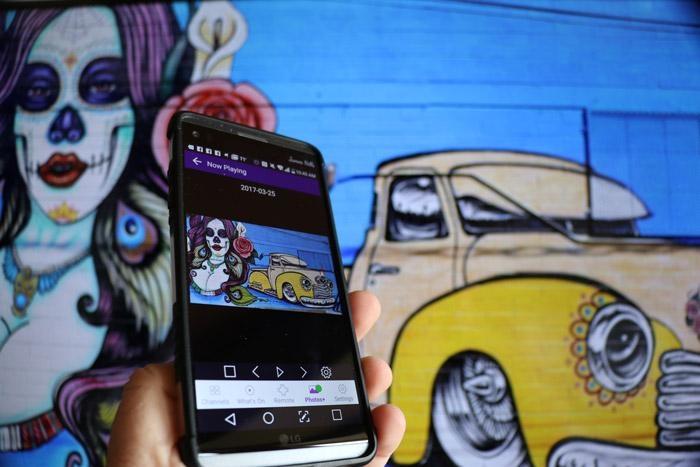 Explore Your Photos on a Big Screen to Recap Your Day
One of the features that I honestly don't use too much at home, but I do like when traveling is to be able to share photos on the TV via the mobile app. Unfortunately it was a bit over compressed to share video from my phone properly but photos from my phone played beautifully in a slideshow. While we're talking mostly about traveling and hotel rooms, this is a great feature if your travels happen to take you home to your parents' place or a friend's flat too where you want to share your photos with them on their TV too.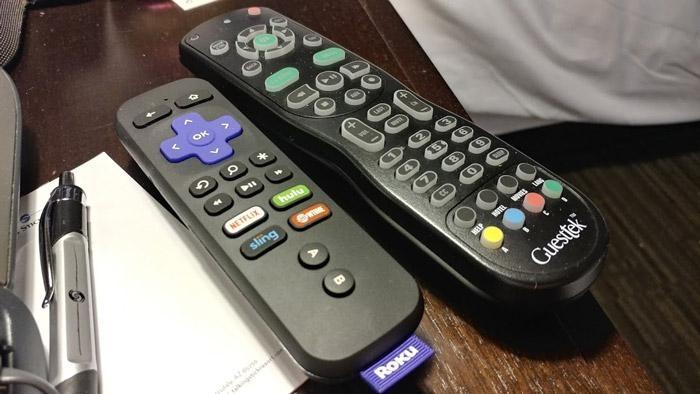 It's About Watching the Content You Want, When and Where You Want it!
While hotels have come a long way, there's not much farther they can go (short of offering a Roku player to each guest). Luckily, Roku has a wide variety of products ranging from the Ultra that I am reviewing here at $129, down to Roku Express at only $29. Realistically, the best choice for travelers is the Roku Streaming Stick that plugs right into the TV's HDMI port and still comes with a "point anywhere" remote.