SanDisk is a brand that I trust with my stuff and over the years I seem to be creating more and more content from more and more devices, so it was exciting to learn about the great new products that SanDisk presented at CES this year. Echoing some of my previous posts about CES, SanDisk is similarly focused on developing solutions for making tech "livable".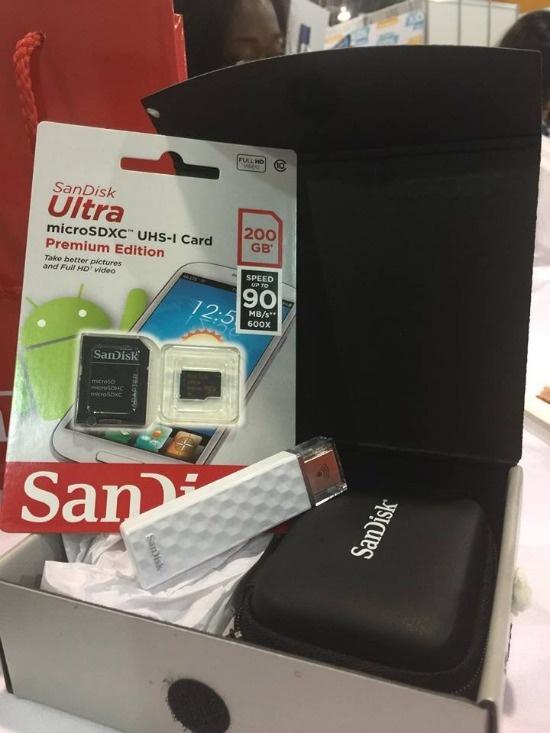 Unfortunately I wasn't able to attend their party due to a conflict with another brand combined with the general CES crazy traffic situation. As a result, I'm totally jealous of my fellow bloggers who got this awesome gift bag (and especially the lucky soul who got mine :)). Hopefully I'll get a chance to test these out in person at some point soon because I'm super excited for what SanDisk is doing as they transition from "memory cards" to a true consumer brand with unique products that can make my life easier!
I know that Father's Day is a few months away still, but keep these in mind as you shop for gifts for those guys in your life.
SanDisk Extreme 510 Portable SSD
I have a few portable hard drives right now that I use for traveling as well as backup. But what frustrates me is that with the spinning and moveable parts, they aren't really that travel friendly. I always worry about things being jostled when I drop my backpack or should something fall off the back of the car while moving stuff around. Unfortunately typically flash drives are too small (even though SanDisk now has some massive 200GB ones). However, this Extreme 510 Portable SSD features rubber bumpers, is rated for water and dust resistance and comes with a capacity of 480GB. The Extreme 510 Portable SSD retails for $250 and is something that anyone with an action camera needs to consider for backing up all that raw footage!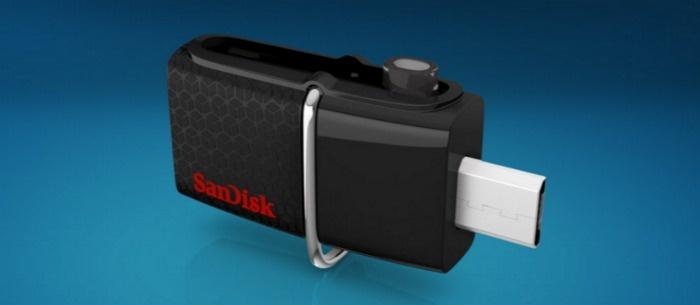 SanDisk Ultra Dual USB Drive 3.0 128GB
I'm a diehard fan of the older SanDisk OTG / USB drive (64GB) but now I have a reason to upgrade. It's designed for connecting to your smartphone and downloading files / photos etc. I use it to offload images so that they can be shared with friends easier and faster than emailing them. Now it's bigger, faster so you can easily transfer video files. BTW for those of us with Nexus 6P devices that have a USB-C instead of micro-USB, they have those available too, but in smaller sizes (32GB for $65).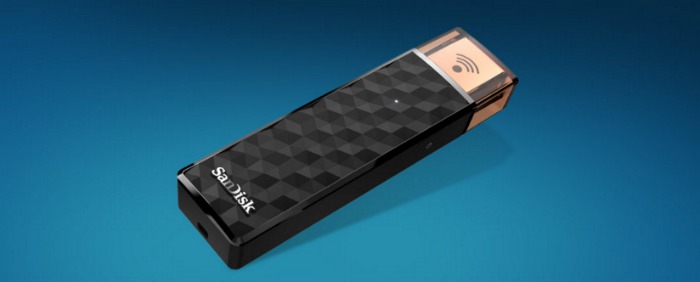 SanDisk Wireless Connect Stick
Finally, we come to a must have for anyone who likes to watch movies, edit video, share photos with friends, or listen to music across multiple devices (in places where there's no internet). Simply put, when I fly, it's a pain in the but to have to plug a USB drive into my phone or tablet. I don't want to have to copy those files on to my tablet and my phone and my laptop. Now I don't have to. The Wireless Connect Stick now comes in a 200GB size for only $120.