When most people think of smart home technology, it's just about convenience. Sure, they might have cameras to monitor intruders or movement from kids and pets, but monitoring isn't security. I had the chance to install the new, Schlage Encode Smart WiFi Deadbolt recently and I'm impressed. It does everything that a smart device should – easy to use, perfectly integrated with the existing ecosystem, full of features, plus it is both great-looking and built strong enough to do what it was designed for – keeping your family safe.
Over the years I've had the opportunity to try various smart lock systems but a lock on your front door needs to be as strong as possible and frankly backed up by a brand as respected as Schlage for me to really get excited. For this product feature, I decided to install it on a ManTripping writer and neighbor's house. Bill has a one-year-old son and a dog. He travels often and both he and his wife work. One challenge that they face as their son gets older is that they are considering having people in their home while they are away. For instance, a housekeeper or dog sitter to take care of things during the day.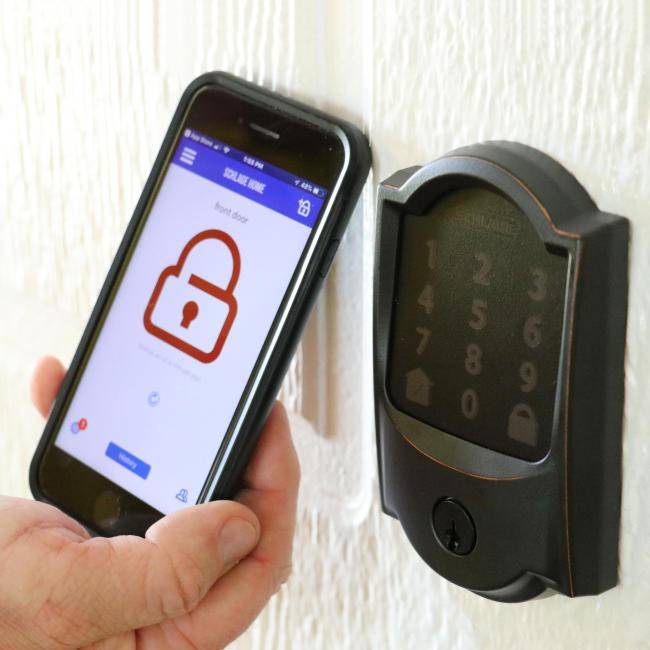 While there are lots of products with keypads and phone apps, the Schlage Encode™ Smart WiFi Deadbolt goes further. This lock can be monitored via the Schlage Home app (pictured above) and it's also integrated with Key by Amazon. Through this feature, you can use Alexa, or you can even connect the lock with your Ring of Security (doorbells and cameras) to watch your home with twice the control. In fact, Bill has a Ring doorbell, he could have a neighbor go and check on the house without even giving out a temporary key. Instead, the neighbor just simply needs to press the doorbell. That will send an alert through the Ring app and he can unlock the door right from the live view after verifying who it was.
It will even send an alarm if someone tries to force the door open and that can be caught on camera too.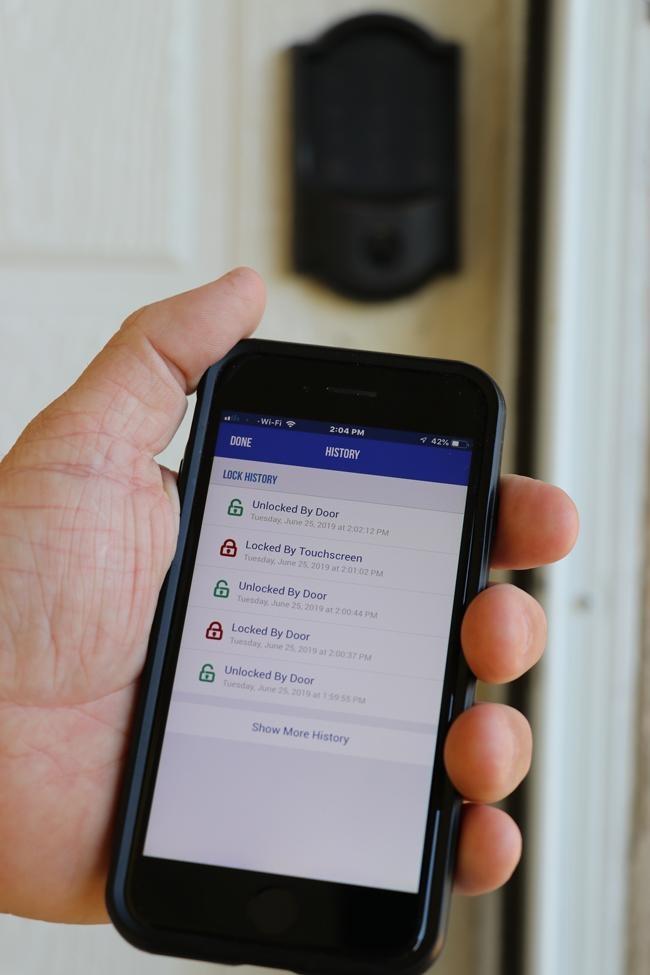 This is the first smart door lock that I've seen with this level of integration and features that make it as convenient as it is strong. With a traditional door lock, to do the same would require making copies of your key, having the copies spread across multiple people, and hoping that they are as ethical as they say they are.
Unfortunately, there's really nothing stopping them from making copies of your keys and coming back when they know you're gone in this scenario. Sure, the security cameras can send alerts that someone unexpected is in the house but there's nothing that prevents them from getting in or leaving before the police show up.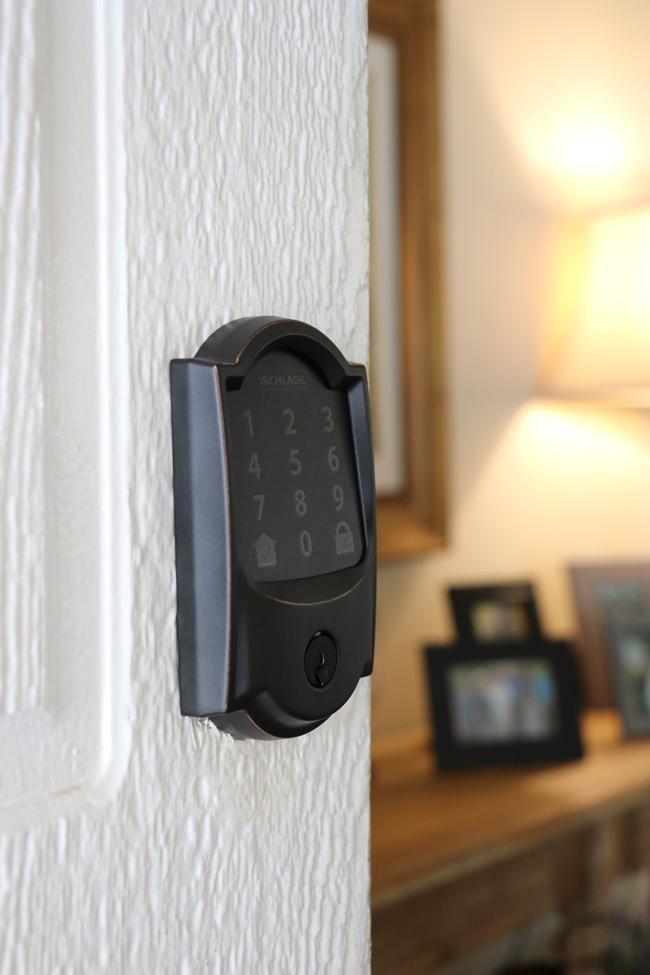 With the Schlage Encode though, Bill can issue temporary locking codes as well as monitor exactly when the door lock was accessed. Additionally, he can monitor the status of the lock to know when it was locked and unlocked. He can even set it to auto-lock after a certain amount of time to ensure security once he or his wife comes home.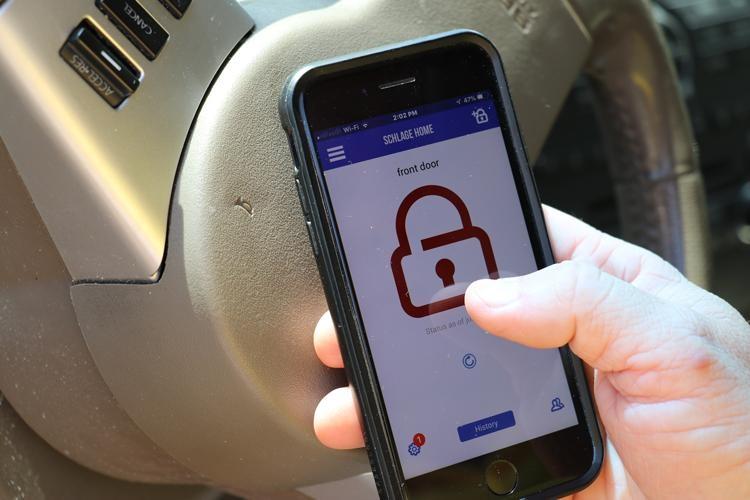 This works regardless of whether he is in the backyard grilling up some burgers or on a road trip somewhere. As long as he has an Android or IOS device with the Schlage Home app, he can monitor the door lock status. This also works with Google Home and Alexa integration so that if you are in bed and simply can't remember if you locked the door or not – it's as easy as "hey Google is the front door locked?"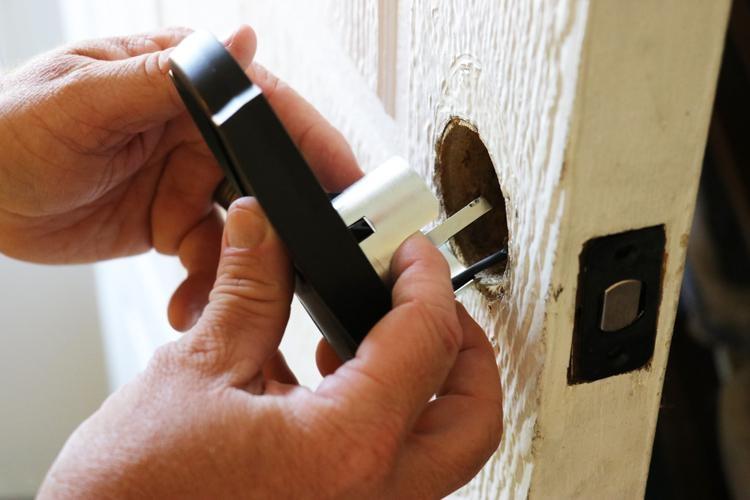 How Easy Is It To Install the Schlage Encode?
The Schlage Encode™ Smart WiFi Deadbolt was incredibly simple to install and is completely self-contained. There's no hub to use and even if you don't have a Google Assistant or Alexa device it will still work by connecting to your phone, keypad, or even good old-fashioned physical keys.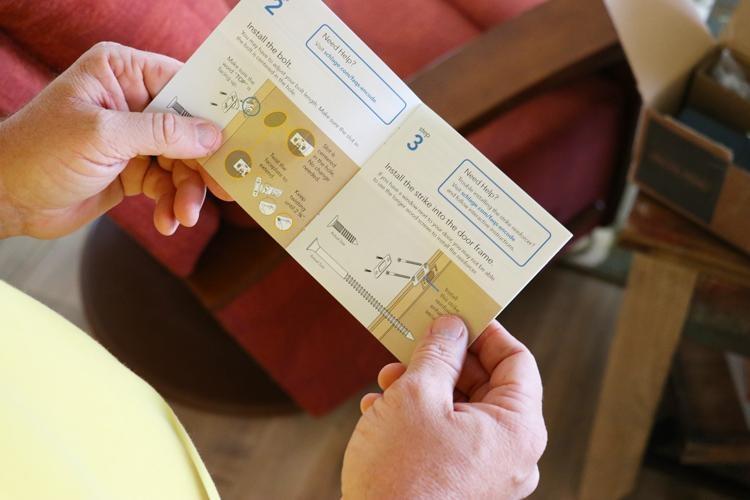 The instructions included in the box were very easy to follow and once attached to the door, setup was a breeze.
Honestly, the whole process was much easier than I expected and anyone with even moderate DIY abilities will be able to have it up and running in less than an hour.
When it comes to protecting your home and family, strong security is critical. I'm not sure why door locks like this aren't talked about more and maybe that's because they aren't as sexy as cameras, speakers, and TVs. However, anyone that loves technology and is building out a smart home needs to consider how they are going to keep everything safe and secure. The classic lock and key just isn't an option anymore if you lead a busy life and that's why I trust Schlage to keep my home secure and so does Bill.