I've been a Jeep Wrangler owner for years, and I wouldn't trade the vehicle for anything; It's just too much fun. My love affair with Jeep began with the growth of my family. I wanted something fun to drive like a convertible, but I also found myself with the need to be able to transport three kids and a wife. Enter the Jeep Wrangler. It ticked all of the boxes and more. It was a convertible that could go anywhere and fit the family. Perfect….Sorta.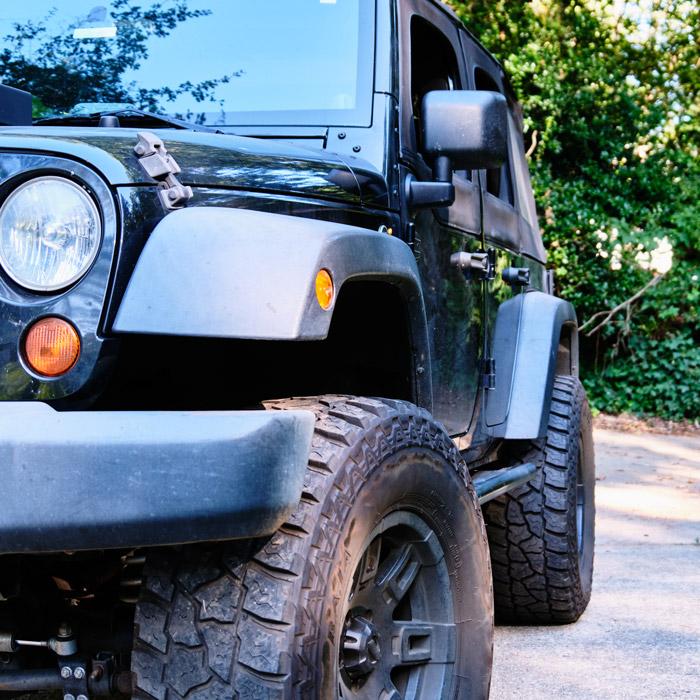 If there is a negative to driving a soft top Jeep it's security. While there are locks on the doors, the top is held together by zippers and velcro, so it's not exactly difficult to gain entry to the cabin. My solution to this in the past has been to simply leave the Jeep unlocked with nothing of value inside. That works for the most part, but there are times when it would be nice to be able to leave valuables in the car. I needed a solution to the problem, so I went shopping.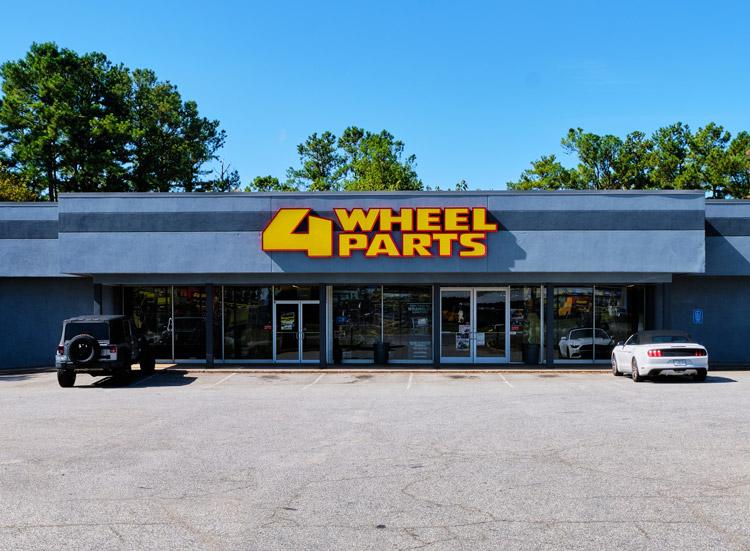 Shopping at 4 Wheel Parts
After searching a bit online, I decided to purchase an under-seat lockbox from 4 Wheel Parts. Now, if you have never been inside a 4 Wheel Parts store, do yourself a favor and go; the place is absolutely chock full of 4 wheeled eye candy. They have whatever you need, from tops to lift kits and everything in between, and they most likely have it in stock. You can also visit them online and have products shipped directly to your home if you want to save yourself a trip to the store.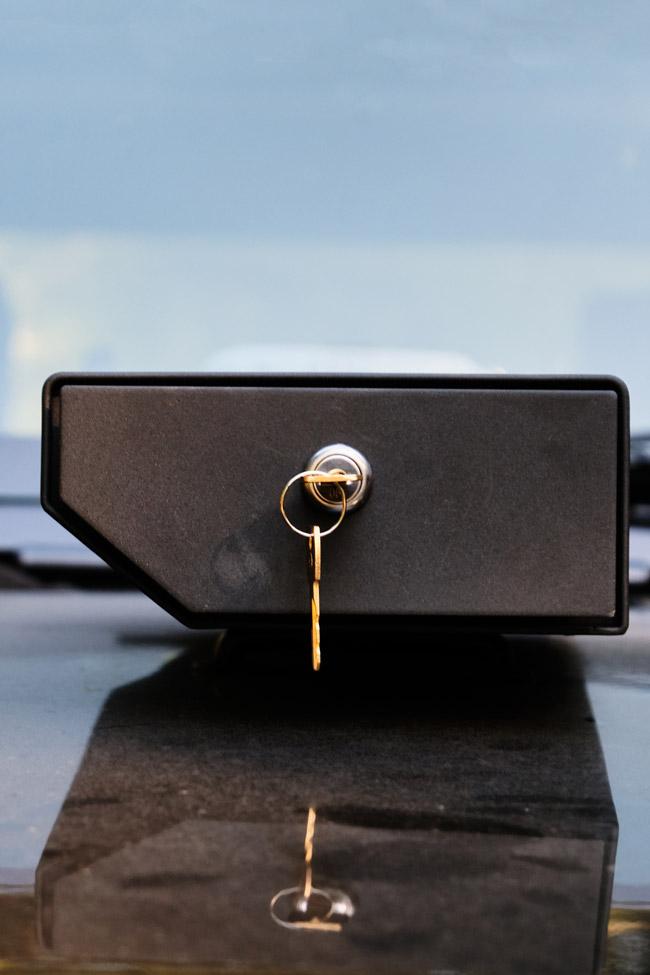 The lockbox I chose was the Bestop Under Seat Locking Storage Security Box. It was reasonably priced, easily installed, and large enough to hold my valuables. I ordered the storage box online and then headed over to 4 Wheel Parts for local pickup. Pickup at the store took about an hour, but that was my own fault. 4 Wheel Parts had my lockbox all ready to go, but apparently I am not capable of entering the building without having to look at absolutely everything. So, in the end, I spent around 55 minutes walking the aisles and checking out displays, and maybe 5 minutes actually making my purchase. That is time well spent in my opinion.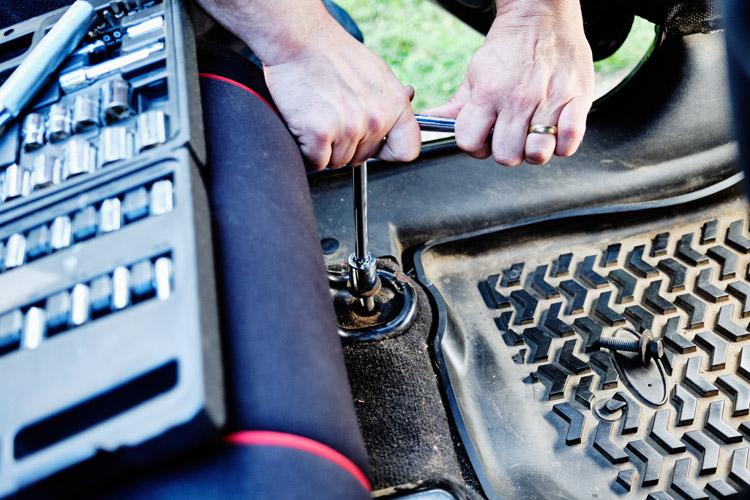 Installing the Lockbox
Installation of the lockbox was dead simple. Remove two of the bolts that secure the driver's seat, slide the lockbox in under the seat, and then reinstall the bolts. Simple.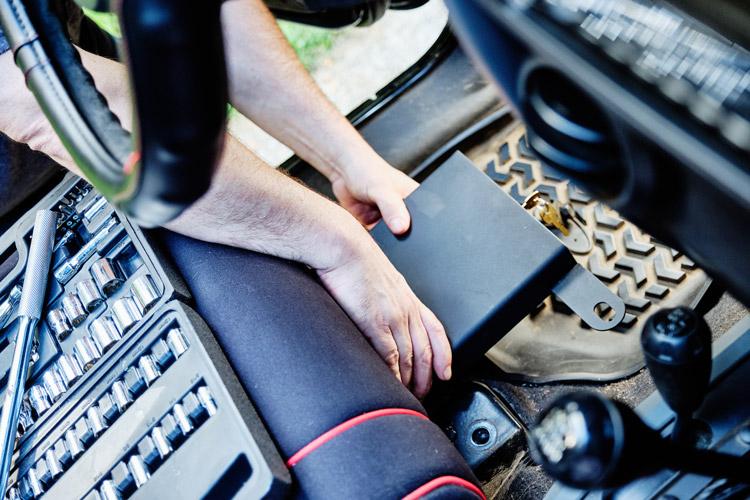 I only had one issue with the install, and that was removing the seat bolts. Those suckers are torqued down hard; I had to grab my breaker bar to get those bolts to move. Once they were loose, things went quick.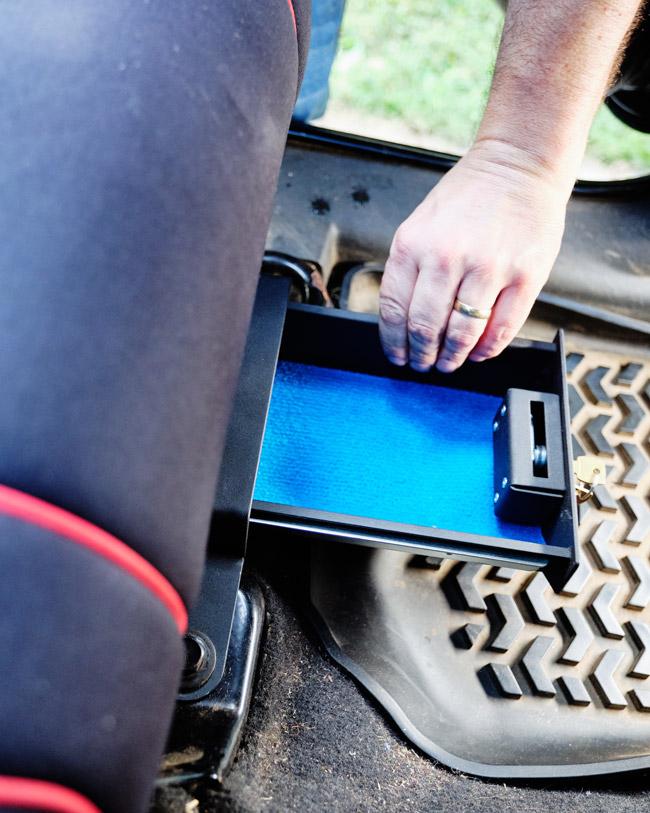 In all, installation of the lockbox took maybe 20 minutes. Not too bad of a time investment for a little security.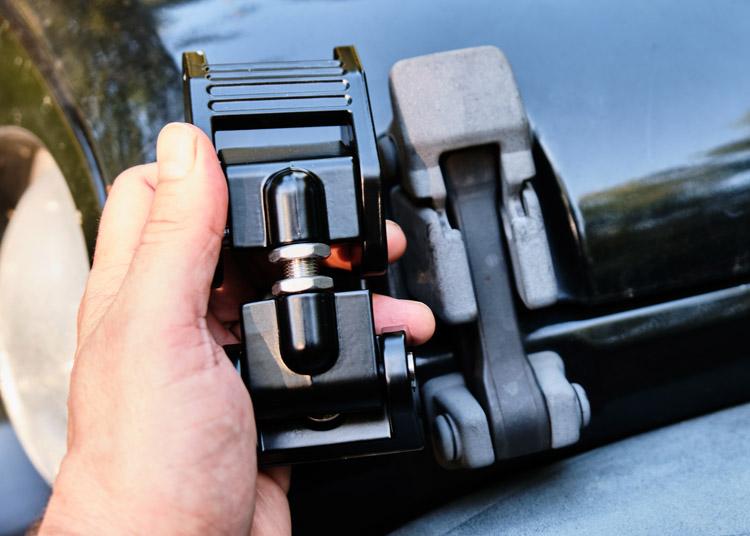 A Bonus Purchase
So I do have a confession. Earlier I spoke about spending almost an hour browsing the isles of 4 Wheel Parts. Well, I didn't just browse. As I moved through the store my eye caught on a set of hood latches. The latches on my Jeep are pretty worn (the hood flutters like crazy on the highway), so on impulse, I made the purchase. They will be installed soon, but that is a story for another day.
About 4 Wheel Parts
4 Wheel Parts is the largest 4x4 and off-road product retailer in the world. With over 90 stores and 100+ million dollars worth of inventory, they are the true one-stop-shop for all of your off-road needs. They offer peace of mind as well. Whether you shop in-store or online, your purchase is covered by the 4 Wheel Parts price match guarantee. These guys have been in business for almost 50 years, and they are dedicated to delivering the ultimate 4 wheeled shopping experience.