With summer underway and the Fourth of July holiday just around the corner, it's time to think about all those fun, smart gadgets that make summer entertaining more exciting. From connected grills and smokers to lights, music, and outdoor movies, the one thing these all have in common is the need for fast, reliable internet like the connection I have from Cox Communications.
I've been a happy customer of Cox's internet service for more than six years now and I can honestly say that it is one of the most stable internet connections that I've ever had. Even during the pandemic last year, Cox didn't leave me hanging and I was able to do live streams and play games online while my wife streamed movies downstairs.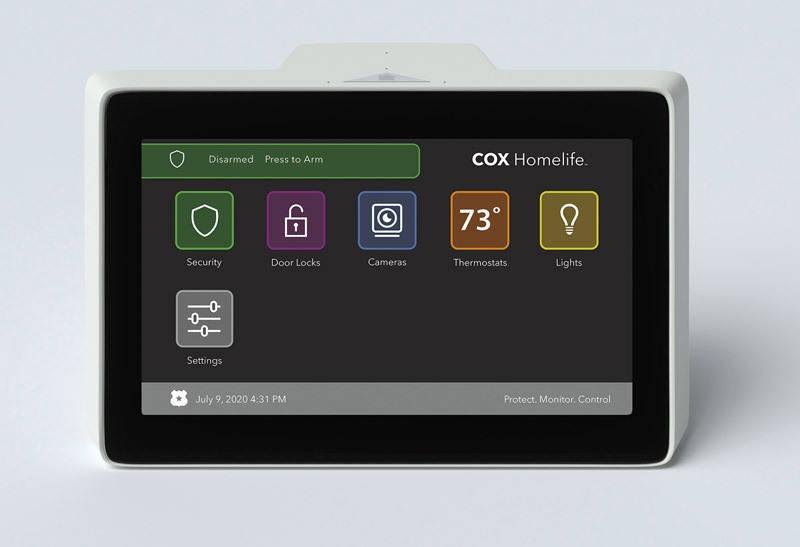 And Cox Homelife provides a great set of home security and automation services to monitor your house and even control the lights while you're away, but let's look at some other areas you can upgrade this summer too.
While most of the items that we're going to feature below don't need a super fast connection like the one that Cox Gigablast can deliver (unless you're running them all at the same time), reliability is just as important. After all, your fancy smoker can't tell you when the brisket is done if the internet goes out!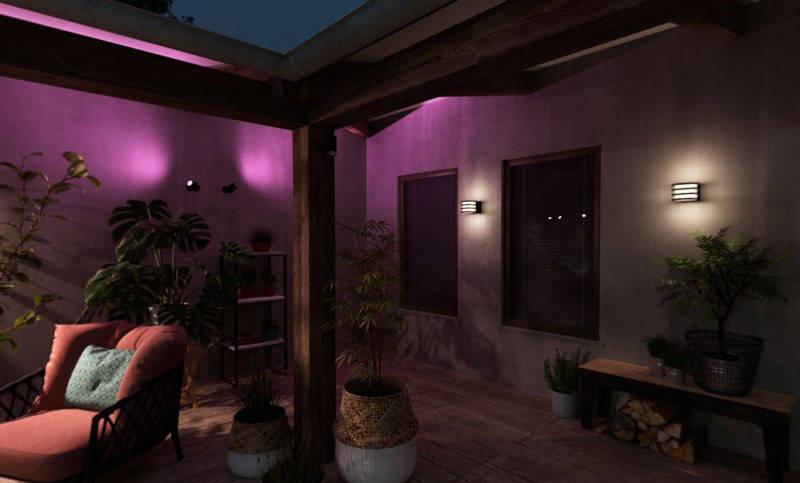 Philips Hue Outdoor Lighting
We tested Philips Hue lights for indoor use in the past and found their system to be one of the most consistently reliable in terms of network-connected lighting systems. Since then, they now have a whole suite of outdoor products as well from lightstrips, pedestals, spot lights, and more. While people have had colored accent lamps for years, now you can set programs to illuminate your yard with different colors, set schedules, and turn them off with just a quick voice command.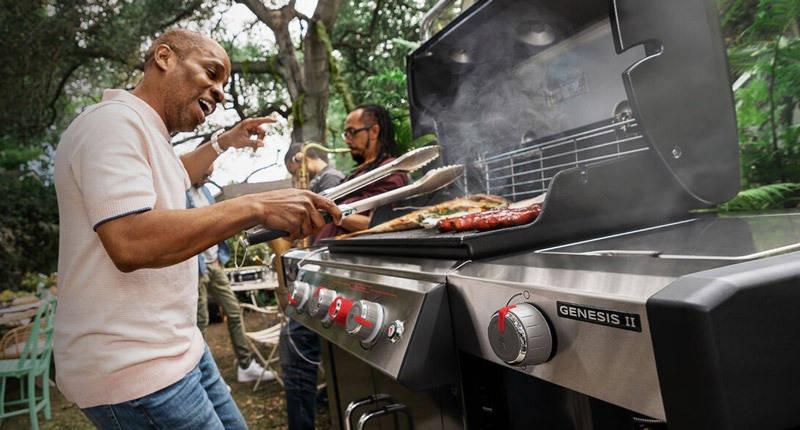 Weber Connected Grilling
Weber is one of our favorite brands when it comes to outdoor grilling and they offer some of the best smart grilling products, as well. For instance, they have an iGrill meat thermometer, the second-generation Weber Connect smart grilling hub, and now their Genesis and Spirit line of grills, which also offer connected features too. Now, you can monitor the temperature of your grill, as well as the internal meat temperature and other functions from your mobile device and even adjust the flame level remotely if you need to make any adjustments.
From a practical perspective, this means you can have more time socializing with friends and less time stuck to the grill.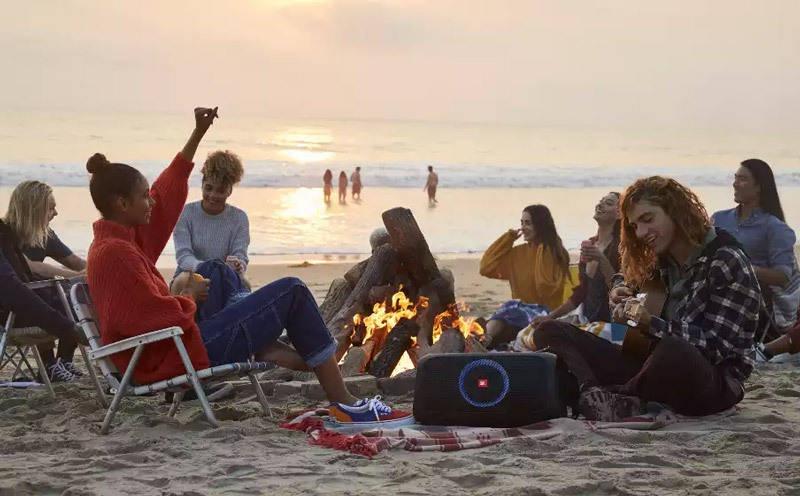 JBL PartyBox On-The-Go
Boring Bluetooth speakers are a thing of the past but any good party needs tunes and that's where the JBL PartyBox line of speakers comes into play with great sound and LED lights that sync to the music. We especially love the JBL PartyBox On-The-Go because it is portable and easy to bring to your friend's house and also includes a microphone so you can get your Karaoke on.
So, grab your tablet or smartphone, download your favorite karaoke apps, hook into the WIFI and let's get the party started!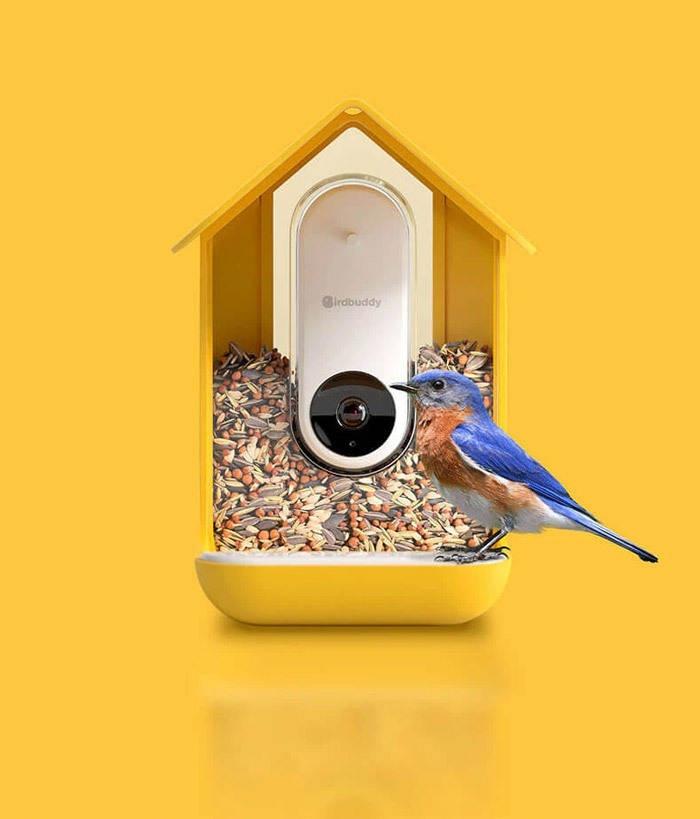 Smart Bird Feeder From Bird Buddy
So technically this isn't for outdoor entertaining but I know a lot of you guys enjoy watching birds come to your bird feeder and so we think that Bird Buddy is a great way to take things up a notch. Now you can get notifications when bird visitors arrive and it will capture photos and even organize them into a collection for you too. Bird Buddy is a kickstarter product but they are expected to ship starting in September.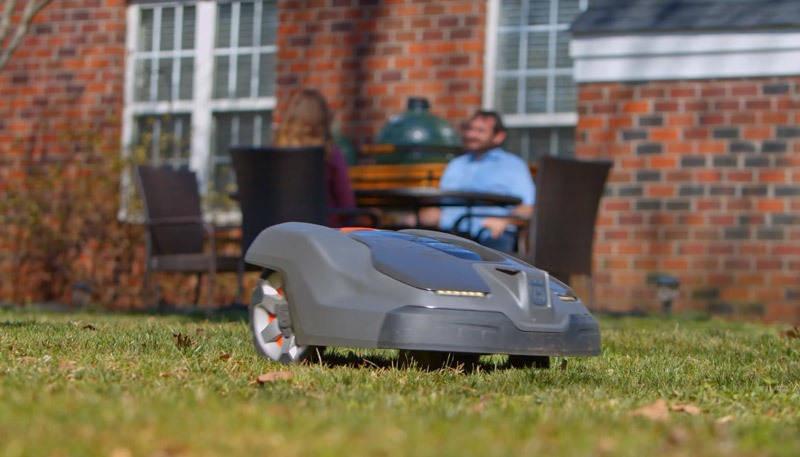 Husqvarna Robot Lawn Mower
You have friends coming over and that means your lawn needs to be mowed. Don't get all sweaty, let a robot lawn mower take care of the job instead. With a robot lawn mower hooked into your network, you can monitor it by your mobile device and by integrating it with Amazon Alexa and Google Home, it will even be able to work when it knows you aren't home.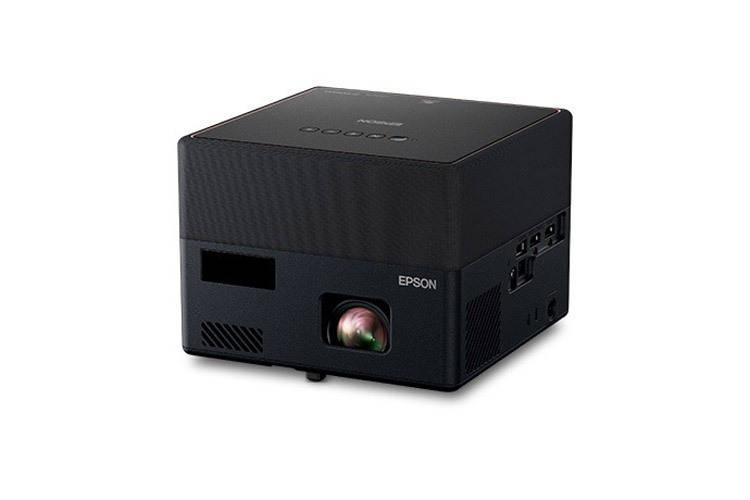 Epson EpiqVision Mini EF12 Projector
There are lots of ways to go about creating an outdoor theater for sports and movie watching this summer. There is literally a huge spectrum of options, from building out an outdoor home theater with an all-weather projector, speakers, and screen to getting a small mobile projector that is easy to put away. Unless you have a massive budget to build out a true theater experience, we think the Epson EpiqVision Mini EF12 Projector is a great option that delivers 1080p resolution and features integrated Android TV support.
This means that it is ready to connect directly to your network and start streaming. All you need to do is connect it to some Bluetooth speakers and you can kick it with your friends and family while enjoying some of that delicious BBQ.