One of the easiest upgrades you can do to get your PC moving faster is to swap out your old hard drive for a high quality Solid State Drive or SSD. These drives last longer, operate faster, and thankfully have come down in price to the point where there's no reason not to get one. SK hynix sent us their latest product, the Gold S31 to test out and we dig it!
There are a lot of names that come to mind when you think of SSD manufacturers, SK hynix probably isn't one of them. However, that is because they have been operating in the background, providing PC OEMs with high-quality and competitively priced SSDs since 2013. In addition to SSDs, they also are one of the larger companies in Korea, ranking second largest in market capitalization on the Korea Exchange as of August 1, 2019 and have a 23% share in the global memory market that includes DRAM, Flash memory, and CMOS Image Sensors too.
Now, they are ready to step out of the shadows and bring their products directly to consumers who are looking to upgrade their PCs or build new ones. The the Gold S31 is their first consumer product launch and it can be found on Amazon.com .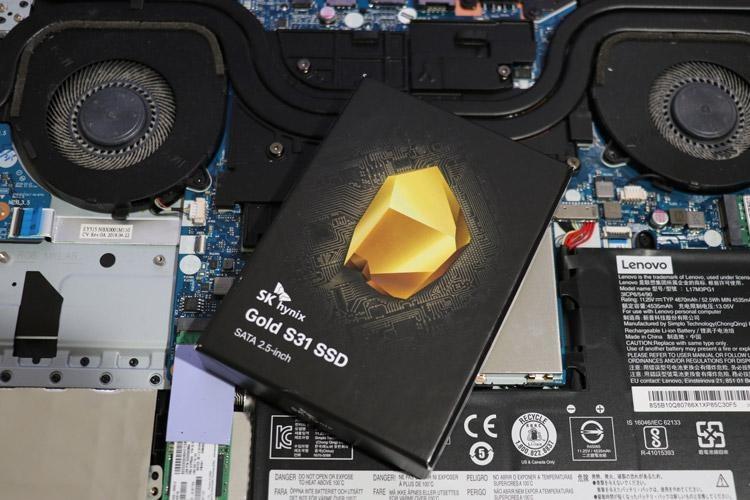 In my case, I decided to add it to my Lenovo laptop which came with a small but fast 256 gig NVMe SSD but lacked the ability to keep larger games installed. For instance, while it loaded games like Fortnight and Apex Legends quickly ... I ran into issues where I simply didn't have space left to save photos or videos.
That's why I was excited to check out the Gold S31 SSD. Priced currently at only $118 it is significantly cheaper than options by other manufacturers on Amazon. Not only that, but the stated Sequentia Read / Write numbers are faster too. Not all SSDs are the same. For instance, this one from SanDisk is only $99 but is rated at 535MB/s read and 450MB/s write and this more expensive one from Samsung is $139.99 but only operates at 550MB/s read and 520MB/s write. Compare that to the SK hynix Gold S31 SSD which is designed to deliver 560MB/s read and 525MB/s write.
Realistically, those numbers are all pretty close but I know that I generally go for the best when it also happens to be the least or equal cost compared to other options.
Ultimately, there's not much more to say about this product and it's difficult to predict long term quality or customer service experience since it's a new product that works as intended for us. Based on their history in the OEM market, I have no hesitation with using the product in my own equipment. If you need a name you recognize then this might not be the right fit for you. However, for their first consumer product I'm pretty impressed. The packaging is good and the product design is visually appealing. Unlike some other brands, there's no software add-ons and the manual is minimal.
However, this is an SSD and there's really not much more that you need than what they've provided, so I'm ok with the packaging as it is.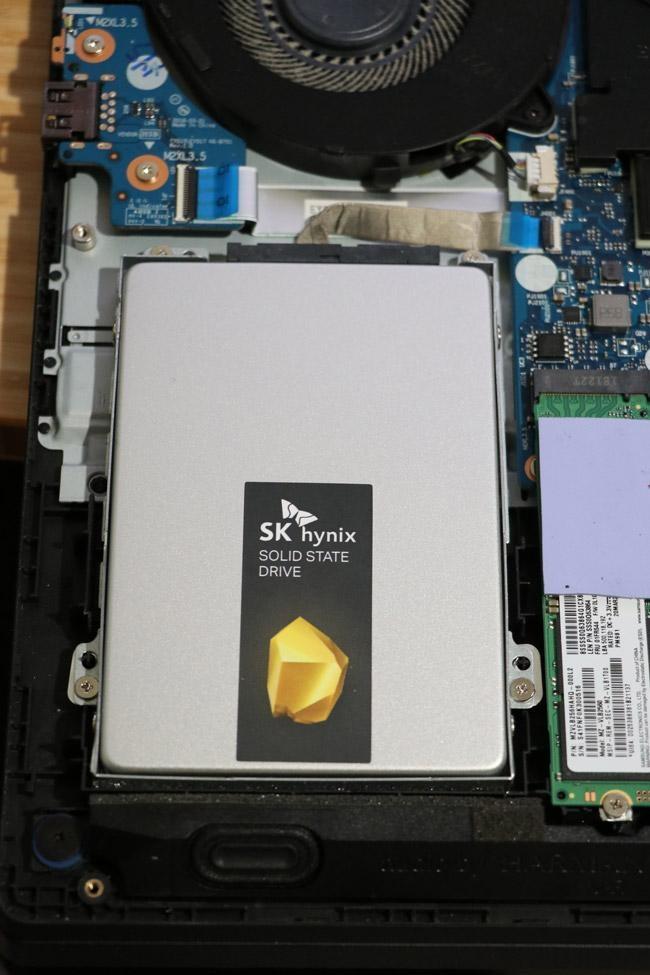 Product Specifications: Gold S31*
| | |
| --- | --- |
| Interface | SATA III |
| Product Type | Internal SSD |
| Form Factor | Standard 2.5" |
| SSD capacity | 1TB/500GB/250GB |
| NAND Flash | 3D NAND Flash |
| Controller | SK hynix Controller |
| Sequential Read | up to 560MB/s |
| Sequential Write | up to 525MB/s |
| Warranty | 5 years |