At a certain point, technology becomes "good enough" and you stop needing more megapixels, more memory, and faster chips. While I'm sure we'll find some reason to start pushing again, but I feel that technology has gotten to the point where it's stopped being the realm of the geek ... and entered a phase where it's truly personal. In a weird way though, it seems that the foreign companies are leading this - especially in the mobile arena. Companies such as Huawei launched some great new products such as women's versions of their smart watch - and also brought the gold version of the Nexus 6P to the US as well.
Visual Design
I've had the silver / grey version of the Nexus 6P for a few months now, it's a great phone. Honestly I love it. The technology is good, the quality is great and it's fast enough. But the color is sort of plain. That doesn't make it bad ... it just means that things can be better. When I saw the gold version for the first time I knew I just had to have it. (Luckily Huawei wanted me to demo it at the show so I was lucky enough to get one!)
On Tuesday when I opened the box, it was special. There are other gold phones out there but they often seem tacky, as if I was hanging out on the Jersey shore and wanted a phone that matched my chains. Instead, this is quiet, luxurious and elegant. Most importantly, it is unique and helps contribute to my overall style. While I LOVE to experiment with different technology and I'm ok with trying stuff that's ugly, I appreciate something that is well designed and looks aesthetically pleasing. Why? Because it's personal technology.
Phones, watches, headphones etc. These are no longer just tools to get something done. Instead, they are deeply personal parts of our lives and manufactures are beginning to recognize that design is just as important as specs when it comes to technology products today.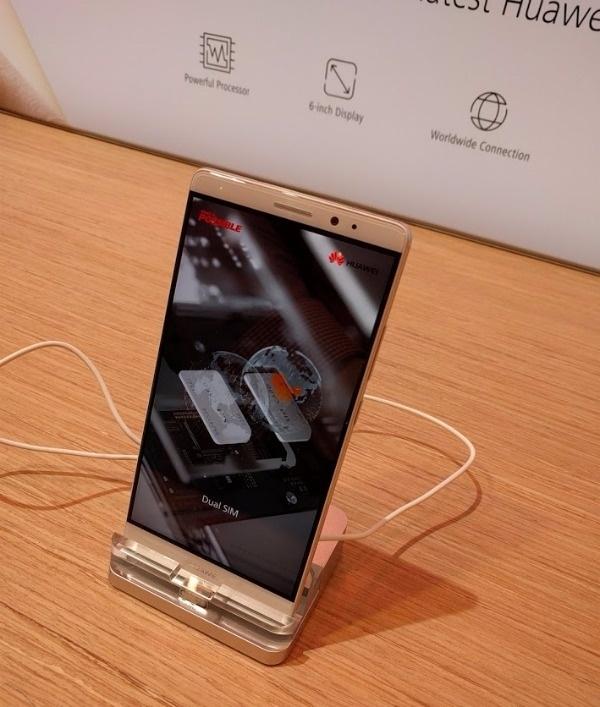 Designed For Your Life
This trend of "designed for life" extended beyond just aesthetics too. With manufacturers focusing on how you USE your technology, we're seeing companies like Huawei create phones like the Mate 8 that are gorgeous, feels great in the hand, and then also focuses on "battery life" instead of going for other specs. In addition to the super long battery life, the phone still delivers an excellent hardware platform and a software platform that has features to make it easier to use, like "Perfect Selfie Mode" where you can modify the way your face looks, dual sim support to make travel easier, and also a super fast fingerprint scanner that doubles as a selfie button.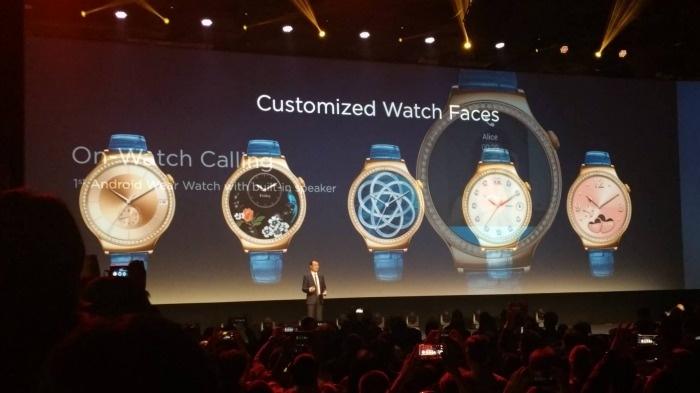 Not Just For the Guys
Don't worry guys - if you've lamented the fact that your wives, girlfriends, and female friends don't care about technology the same way you do ... times are changing! All across the show floor I saw tons of products in virtually every category (except maybe drones) where products are being designed specifically for women. While a few manufacturers still showed designs featuring black plastic and right angles many are creating improved designs. Most excitingly, we're seeing smart watches that look as fashionable as anything you might find at a jewelry store and headphones that look as good as they sound.
For instance, we loved what Huawei showed last year with the men's version of their watch - but now they've taken it to the next level with their women's version.
This is just the beginning and I look forward to following where things are going. With Valentine's Day coming up soon, you guys had better get your credit cards ready - she's going to be wanting more than just flowers and chocolates this year!