When Ford, in 2017, formally announced that they were bringing Bronco back, the off road enthusiast world lost their shit. This was one of the biggest brands in off road history and now it was coming back in exactly the right time where we have the most advanced suspension technology in history and a wide variety of engines that are designed to be robust enough to handle virtually anything we can throw at it on the trail. Then ... a year later a new "Bronco" emerged and that quickly got derided as simply the "Baby Bronco", a vehicle simply riding on the big brother's coat tails. In many ways, that is accurate since I'm not sure the Bronco Sport would survive on it's own if it were called something else - for instance if it were simply called the Escape Sport.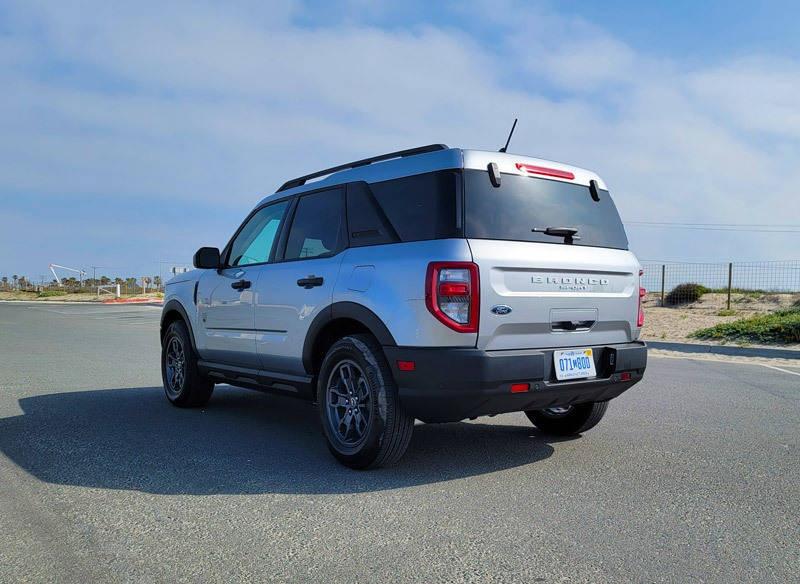 One of the things that became extremely evident only minutes after leaving the fleet office was that many enthusiasts see the big BRONCO emblem emblazoned across the front grill and assume that this is "The Bronco". In fact, the drive-thru line attendant at Portillo's was so excited to see it that he stopped doing his job to take photos and even wanted to look inside. It wasn't until a few minutes later while eating my beef combo sandwich that I realized what happened. This guy was a Jeep owner - he even showed me photos of the new mods he did recently - but he didn't know that this was the "Baby Bronco" and he didn't care. All he knew was that he remembered the Bronco from years gone by and now was excited to check out this new generation.
While the Bronco is based on the Ranger and is MUCH larger, this vehicle is based on the Escape. However, while the Escape has been tuned for on-road performance, Bronco Sport has been tuned for the weekend warrior. Bronco Sport is for the guy who needs to have a vehicle that performs well five days a week commuting, picking up kids, running to home depot for mulch ... but then can get dirty traveling down unimproved roads on the weekend. How aggressive you want to go along that spectrum is really up to which trim level you pick.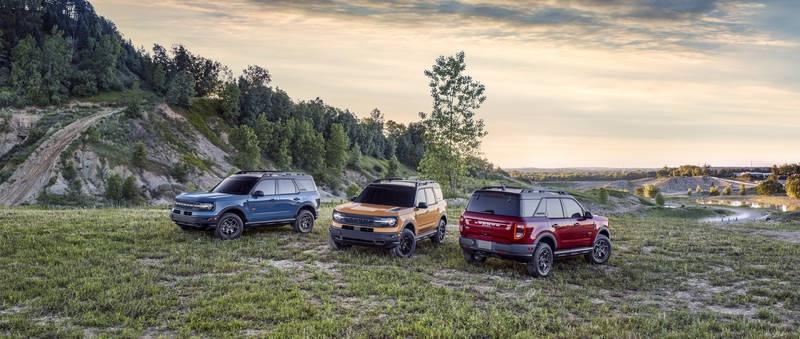 Ford offers four different trim levels:
Base - this is well, the basic expression and is well the least Broncoy of the trim levels though if you want a Bronco that you can kit out to be exactly the way you want it to be, this is a pretty good place to start.
Big Bend - this is the model that we had and while it isn't as fancy or as capable as the Outer Banks and Bandlands was frankly pretty solid for quick weekend escapes down dirt roads and maybe a bit more aggressive if you are familiar with the terrain.
Outer Banks - this is the more refined Bronco with more "luxury" finishes than Big Bend but with the standard capabilities.
Bandlands - this is the trim level where things start to get exciting. Not only does Badlands get the upgraded engine (2.0L EcoBoost vs 1.5L that is standard on other trims), bigger tires, bash plates, and you can also add all of the finishes available in Outer Banks to make it both fancy and capable.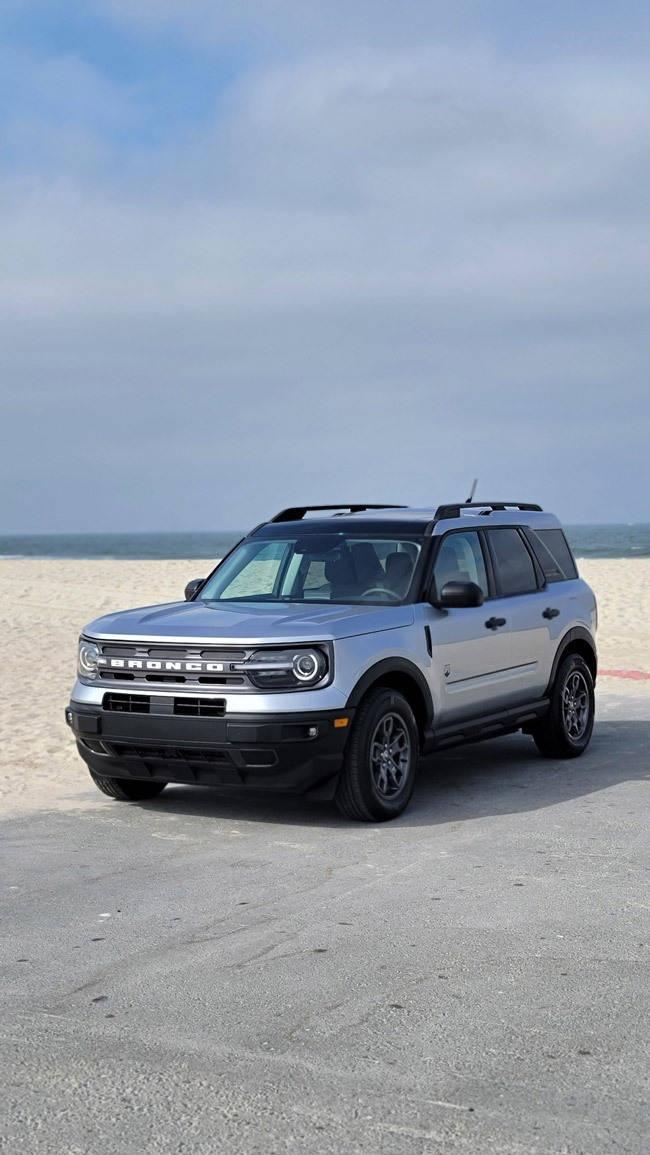 I VERY MUCH want to get seat time in the Badlands trim but realistically, we're in a situation here not unlike the Jeep Cherokee. People want the romance and promise that a Jeep can deliver but they don't really need it. For most weekend warriors, the Bronco Big Bend will be a great fit.
It is a very compact vehicle that is perfectly designed for hauling bikes and kayaks to a lake house. It will take you and your friends down to that perfect fishing spot down a muddy road without your wife getting upset at you for covering the family car in muck.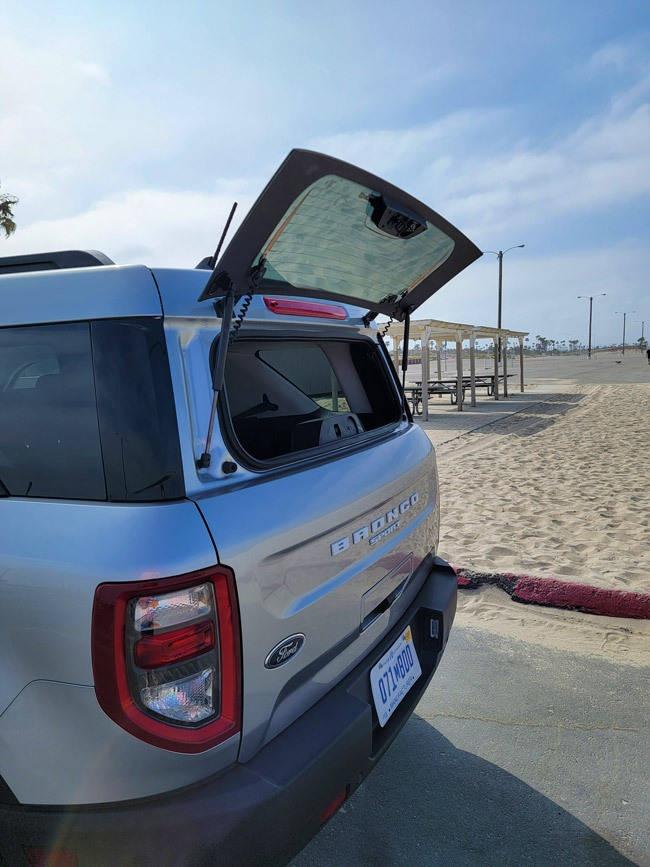 One of the really nice features I enjoyed using in the Bronco Sport is the rear hatch. While this is not the first vehicle where I've had a glass hatch that opens for easy access, most are found on much larger vehicles. Here though, it was very easy to open up and grab something quickly without opening the entire door.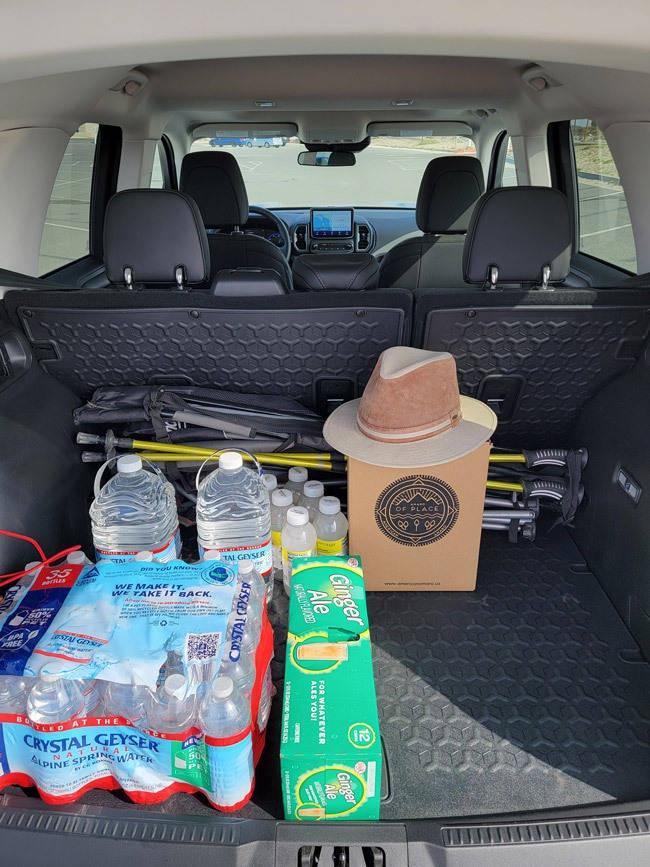 Similarly, the fact that you can get a rubberized liner for the cargo area makes this a more practical vehicle than others that I've tested.
What's interesting about the different trim levels here is that there's really not much differentiation in price. For example, Big Bend, a trim level that is well, pretty basic starts at only $28,320 while the top of the line Badlands comes in only $4,500 more expensive with a much stronger engine and off road capability. Unless you are very price sensitive or simply know that you don't ever want to go exploring past where the pavement ends, then why would you ever buy the Big Bend trim level?
Either way, the 2021 Bronco Sport is a welcome addition to the ever growing list of rugged crossover vehicles and is a nice upgrade over it's closest competitor, the Jeep Renegade. Both of these vehicles provide a nimble, compact, affordable, off road platform for weekend warriors who want to be able to hit the trails and have some fun exploring but aren't able to justify the $45,000+ that it would cost to get a Wrangler or Bronco.