There's absolutely no rational reason why the Durango SRT exists other than because some engineers at Dodge said they wanted to be the fastest dads (and moms!) in the PTA pickup line. With 475 hp and a 0-60 time of 4.7 seconds, this three-row SUV is the most fun I've ever had with a family car.
What I love about Dodge ... and Jeep as well as Ram to a lesser extent is that the brands do things because they are driven forward by a passion to do stuff that excites people. While some brands follow trends and soften corners in the attempt to appeal to as many people as possible, that's not what these brands are focused on. Instead, they are creating vehicles that fit a specific niche and evoke a sense of emotion unlike most other vehicles on the market can even dream of. Only Ford's Mustang and Chevy's Corvette come close but those are individual vehicles - not an entire brand built that way.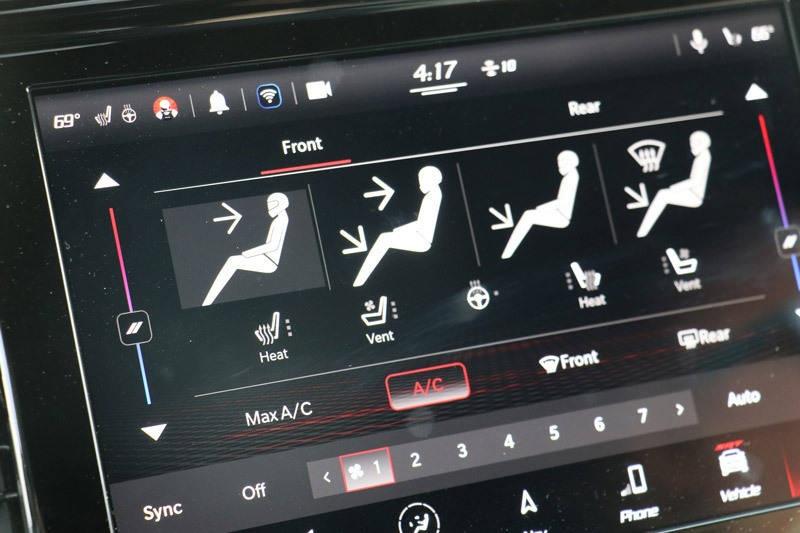 As a simple example, while I'd expect performance touches in the track apps section of the infotainment display, I was incredibly impressed to see the figures in the climate controls be dressed complete with a race helmet. Not only that but the folks in the rear were similarly equipped. This is after all a vehicle designed so that all seven passengers can share the thrill of acceleration, not just those in the first row like you'd expect in a normal muscle car.
Some of the unique features and Easter Eggs that enthusiasts will find include:
Unique SRT "Smoke Show" start-up animation
Climate control page features Dodge stripe adjustable climate control icon and "Mode person" with race helmet
Unique Serpentine font used throughout the Durango display system
Vehicle icon on the home page "category bar" features Durango graphic with SRT logo
SRT Performance Pages (standard on R/T, SRT 392 and SRT Hellcat) provide information on vehicle performance, including timers, g-force, gauges, engine and dyno readouts
Configurable Drive Modes provide more vehicle control
Race Options allow the driver to activate, deactivate and adjust the rpm values for Launch Control and Shift Light features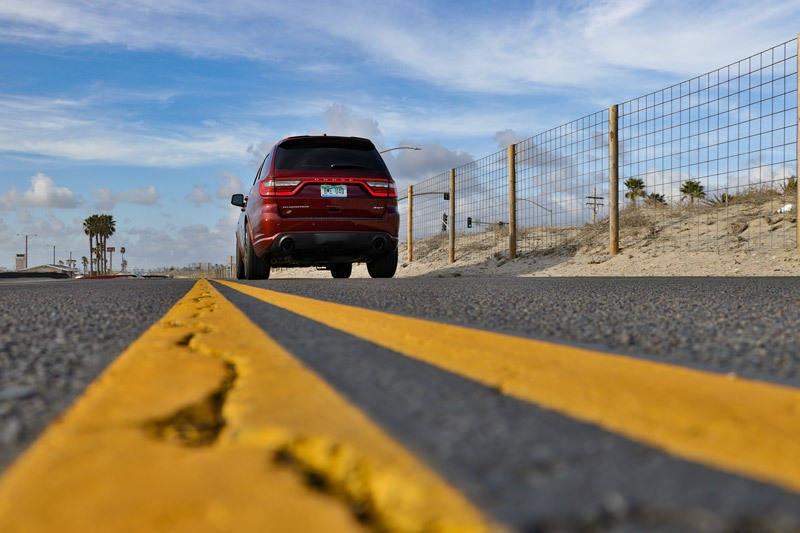 While driving around town the Durango served just fine as a family hauler and while the platform is fairly old, the recent refresh does a good job at making you forget that. The only negative about the vehicle that I experienced while driving through the city and suburbs was that my "foot slipped" a few times and I accelerated too fast for my wife's comfort at stoplights. Whether that was the vehicle or my own desire to let the 392-cu-foot HEMI V8 engine's 475 horses and 470 lb-ft of torque out of the stable, "who knows".
When driving normally though, the car was extremely comfortable at speed on straight roads as well as gentle curves where the Durango felt extremely confident despite it's large size and weight.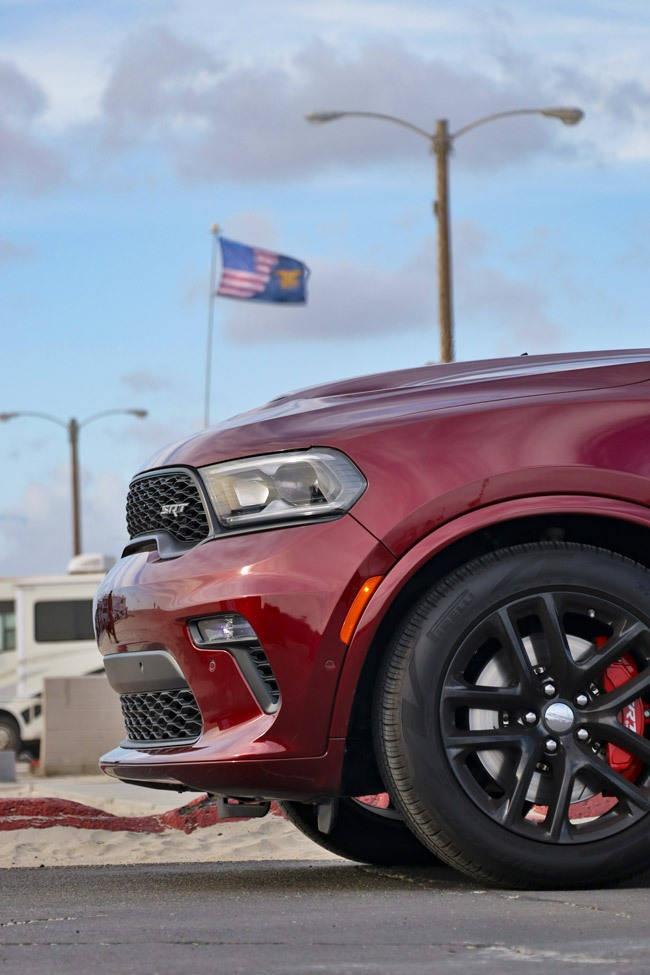 Nobody is going to buy the Durango SRT just to be practical but it is worth noting that despite this being the closest thing to a "Three-Row Muscle Car" (along with it's big brother with a 710 hp Hellcat engine), it is worth noting that the vehicle is able to haul up to 8,700 pounds as well.
With an MSRP as equipped of $72,560 this is a premium product considering the Durango SXT starts at only $33,090. However, for the guy who isn't lured away by fancy German badges and wants to recover some of that excitement that he remembers from owning a Challenger or Charger before trading it in when he started a family ... this is it. This is the vehicle that will restore your craving for raw power and even if you just tap the accelerator for a few seconds, the throaty roar of that big HEMI V8 will immediately put a smile on your face. Well ... until your wife tells you to slow down :)