All too often vehicles get distilled down to just one aspect of their personalities. A Bugatti Veyron is fast, a Maybach is luxurious, and a Raptor is just badass. While those are true - at least in the case of the 2019 Ford Raptor, it doesn't tell a complete story of why this is possibly the best truck on the market today. While previous generations of the truck were 100% focused on off-road ability, the current iteration is equally adept on the pavement, including twisty mountain roads as it is flying over the desert at high speeds.
To test this out, we first took the 2019 Ford Raptor up to Orange County where we spent hours stuck in traffic on the 5 before facing hundreds of other cars fighting for a parking space in the dark at Knott's Scary Farm. With four adults in the truck there was plenty of space and our passengers would never have known that it was an offroad truck. In fact, their comments were based more on how comfortable the truck was.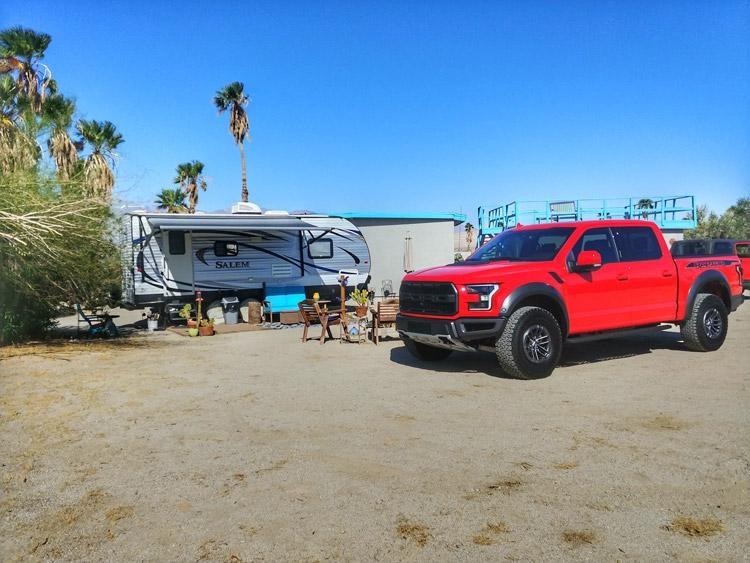 The next day however, it was time to have some fun. Originally this trip was going to involve some towing but plans just didn't come together so I did the next best thing - I rented one on AirBNB. The 2019 Raptor has the ability to tow 8,000 pounds and as a novice I really wasn't sure what that looked like so I found a 21" Salem camper that had a dry weight of approximately 5,000 pounds. This is the perfect size for the Raptor since it leaves plenty of room for adding cargo without maxing out the truck's ability.
As this was our first time trying "RV Living" I wasn't sure what to expect but it was surprisingly fun and next time I look forward to trying it not just in someone's side yard :)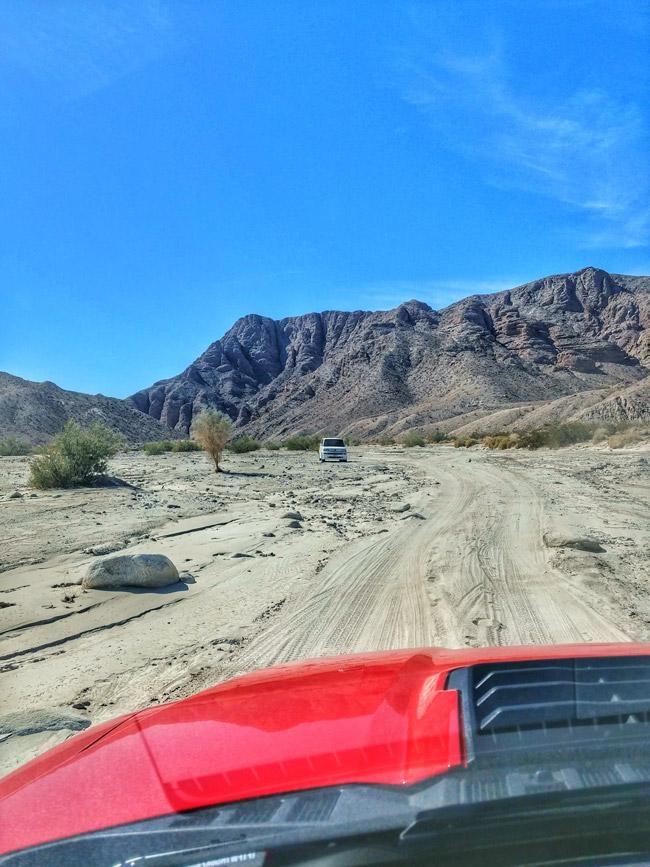 The reason we had the Raptor though was to test out what it could do off road. That's sort of a difficult challenge since I didn't want to break the truck by sending it too hard over jumps like you see guys do on YouTube. The truck is certainly capable of extreme action. However, what became clear to both Heather and I is that it was simple "better" at everything I could do with a normal off-road truck. Bumps that I'd normally go slow over were barely notable at high speed whereas in other vehicles it would have elicited an expletive with Heather complaining about her back.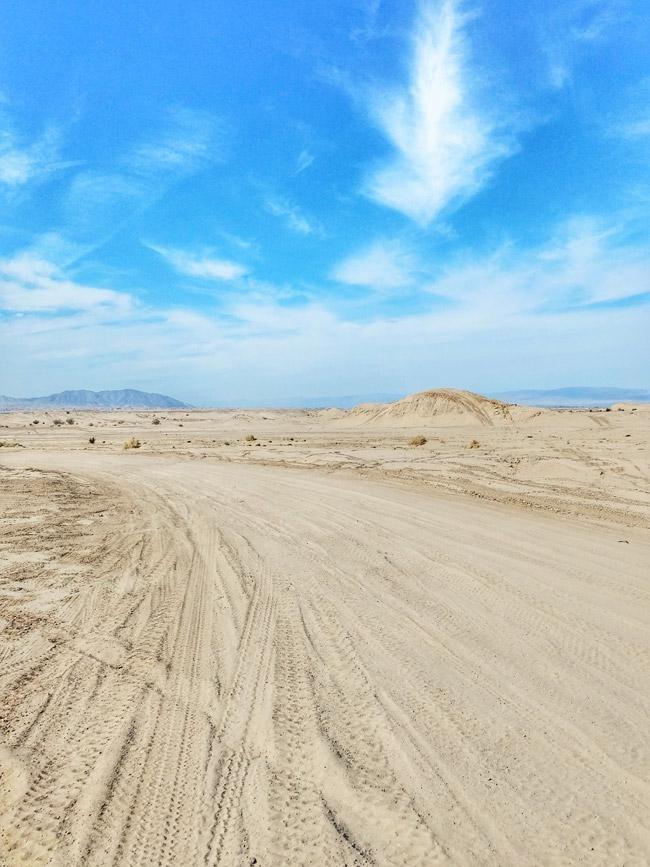 At one point while talking with a park ranger about different trails, she asked what vehicle I had. After pointing to the Raptor, she goes, "oh you can handle anything in the park", and then she looked over with a sense of longing and shared, "that looks nice, I've never had a chance to drive one of those".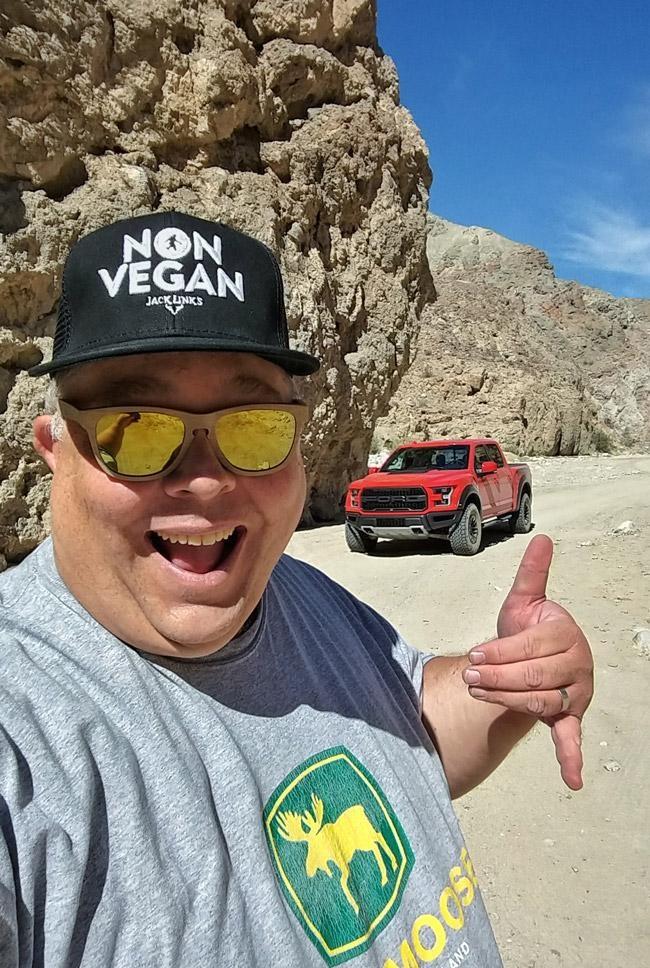 At approximately $80,000 the way this was equipped - that is what you are buying (starting in the mid-$50,000s). A vehicle that everyone wishes they had and few people will ever be able to fully enjoy. Even if your primary driving is on the pavement with periodic getaways to play in the dirt, the feeling you get as heads turn to look at you is special.
Ultimately, though this is not a cheap vehicle to own. With a 36-gallon gas tank, a 16 mile per gallon combined rating, and BFGoodrich All-Terrain T/A® KO2 tires this truck is expensive to operate. That's not really the point though because it is soooooo cool.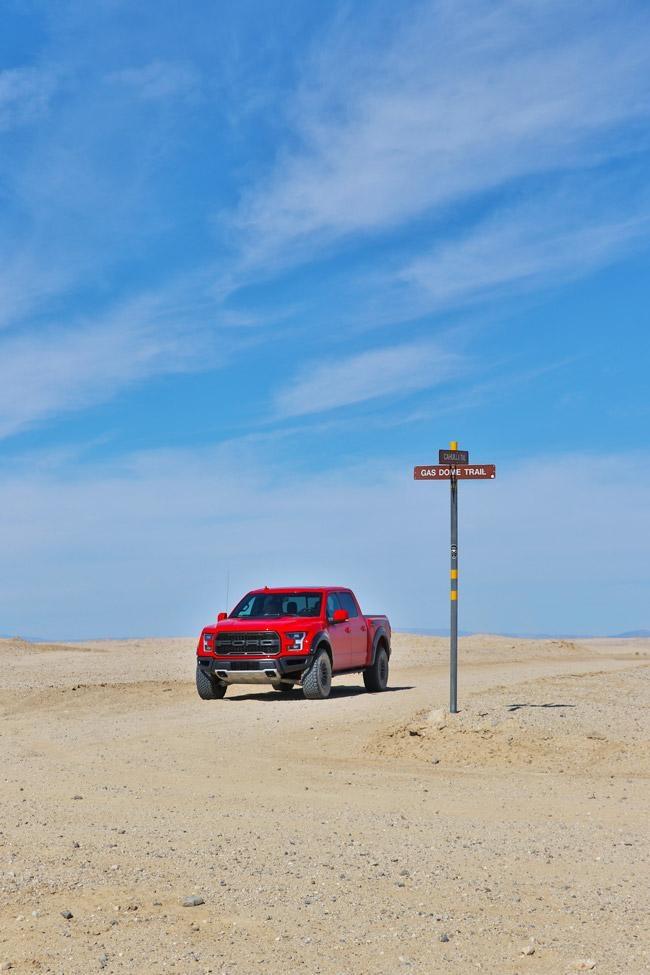 Most of the time when I visit the Ocotillo Wells SRVA park, I like to play around with the northern side of the park, but I'd heard about an area called the "Gas Domes" in the southeastern corner. This area was once explored by oil prospectors and now is the home to several artesian wells where water and gasses bubble up through the ground and emerge at the top of hills surrounded by otherwise barren sand where nothing grows.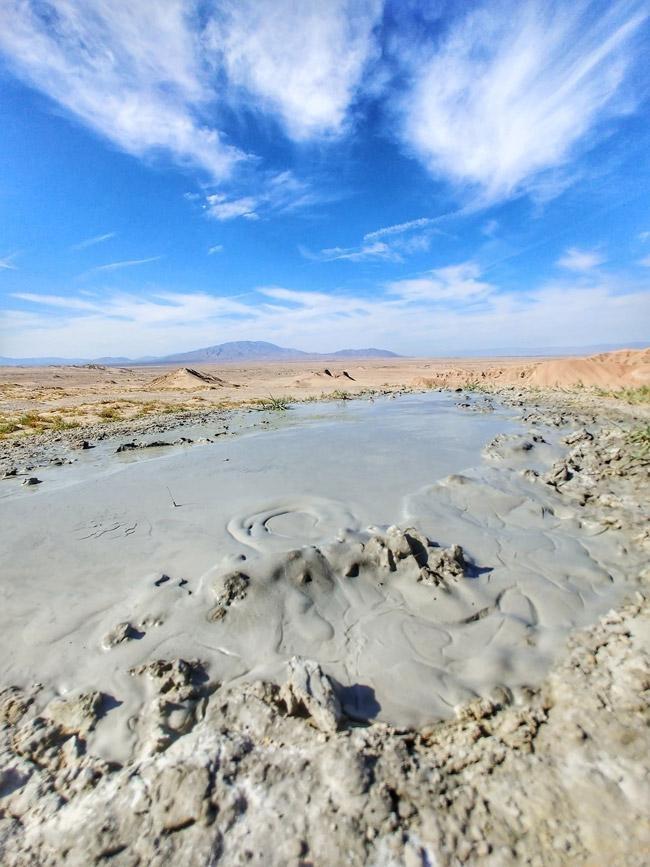 Not only is this an interesting geological formation but it goes to show that even in the most inhospitable parts of the earth - life will somehow grow if there's even just a little bit of water. During the summer, it is regularly 120+ degrees here and even on this relatively "cool" fall day the temperature was over 100 with no shade in sight.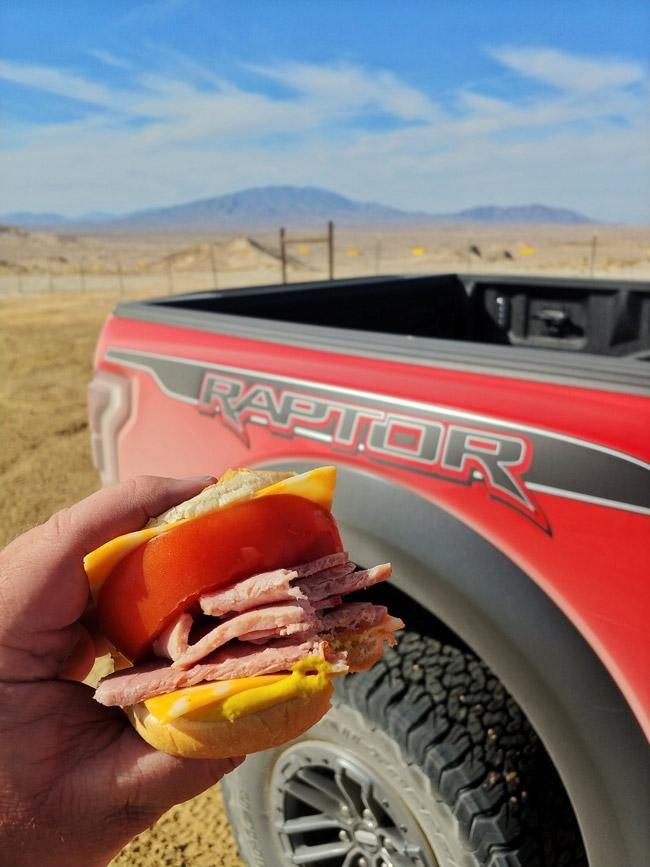 After walking around the gas domes for a bit and enjoying some late lunch it was time to head out again. We'd had a fabulous day but I felt like maybe I hadn't done enough. We'd gone fast through sand, climbed over rocks and up and downhills. However this was the Raptor and it felt like we needed a challenge. That's when things went from chill to chills.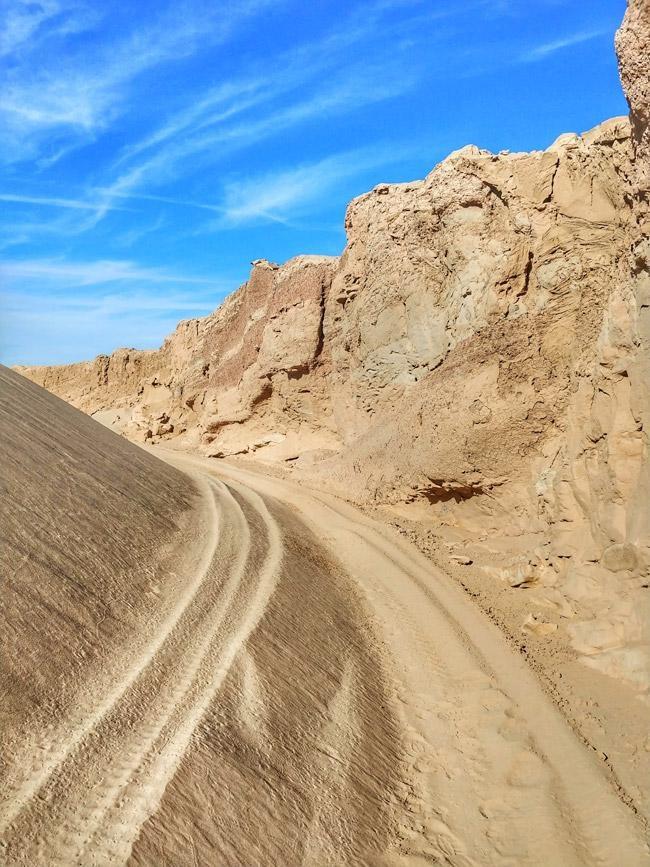 I asked Heather to pick a route that would take us out of the park by going East rather than back west from where we came. She did and very quickly we found ourselves in a very tight canyon with no ability to turn around.
The Raptor is a very powerful truck but it is NOT compact. It's chosen terrain is wide open desert where it can stretch its legs with the twin-turbo High-Output 3.5L V6 engine pumping out 450 hp and 510 lb-ft of torque. This trail however, was filled with deep sand caught between tight walls where I was nervous about scratching the roof of the truck because of angles we were forced to take through the labyrinth. Other parts had big rocks that we were forced to crawl over since we were too wide to go through them like the RZRs and bikes that had gone before us.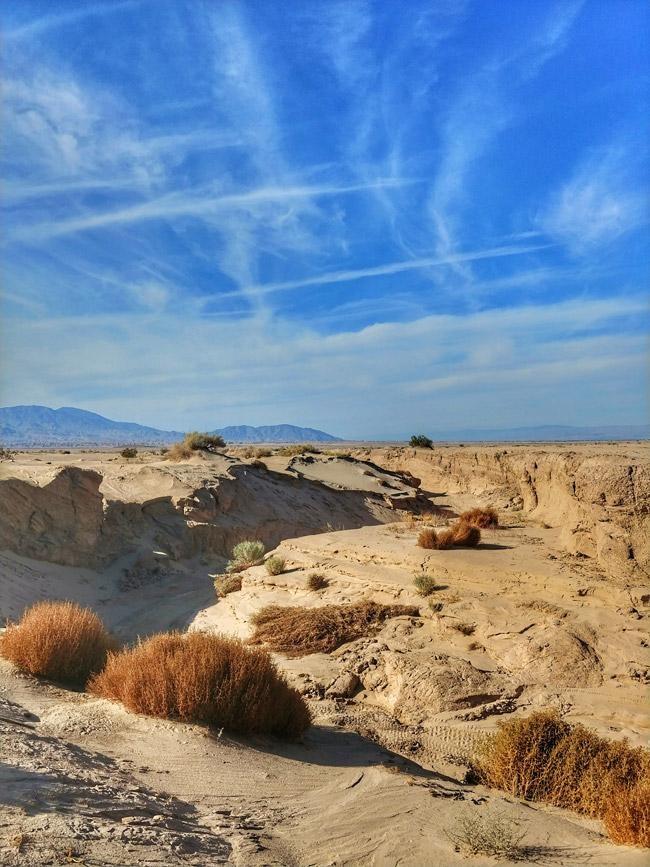 At points in this trail, I wasn't certain that we would be able to get out and I dreaded the inevitable call to the Ranger station for assistance. Worse was that the sun was starting to go down and that began to cast shadows making it more difficult to accurately judge angles.
Ultimately though, this is where the words from the ranger I spoke to earlier came to mind. "That truck can do anything in the park."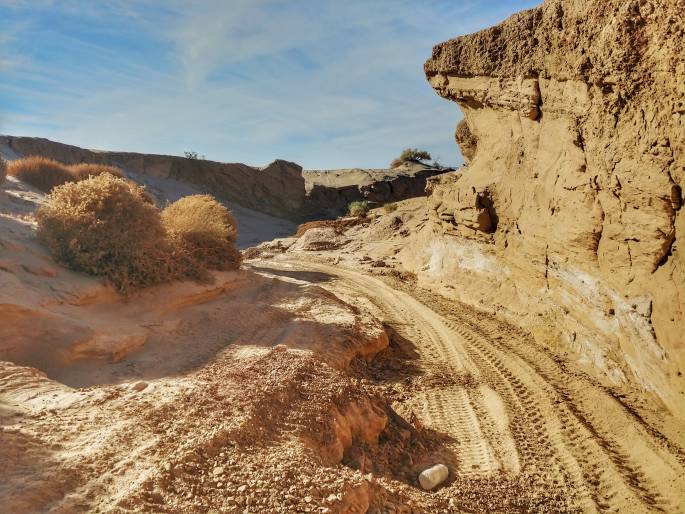 She was right and so with mirrors tucked into the side we pushed through. While a smaller truck would certainly have made things easier due to size, most other trucks would not have been able to do what the Raptor did here. This trail combined deep sand where others would get stuck, rocks to crawl over, and sharp approach and departure angles that I thought for sure would be the end of the Raptor. However, despite the truck's size it has great approach/departure angles (30.2 / 23.1 / 11.5" clearance) and we pushed through with only the front bumper corner earning a trail badge on one very tight corner (sorry Ford!).
It's in this area where we were thankful for the new Trail Control feature that Ford added in the 2019 model year. Similar to Toyota's Crawl Control it works like an off-road cruise control to handle low-speed travel on rugged terrain.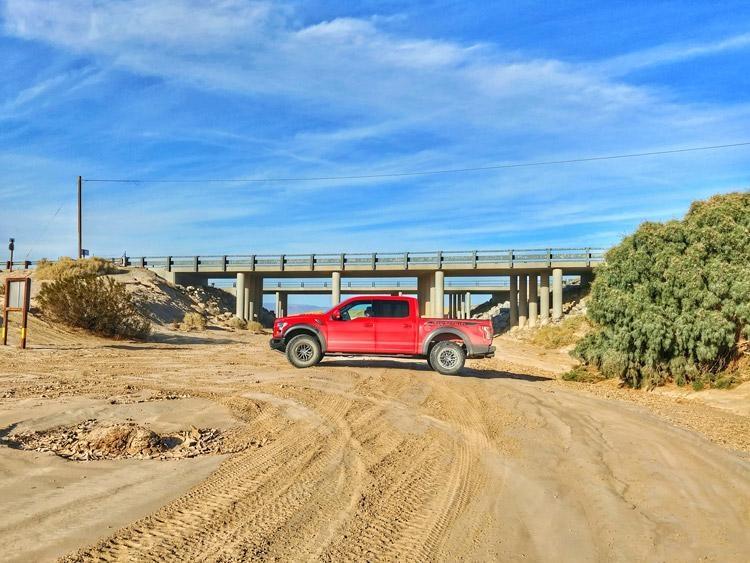 While ultimately people talk about the Raptor and it's "race tuned" suspension, we forget that it can also do things like this and that's when I truly fell in love with it.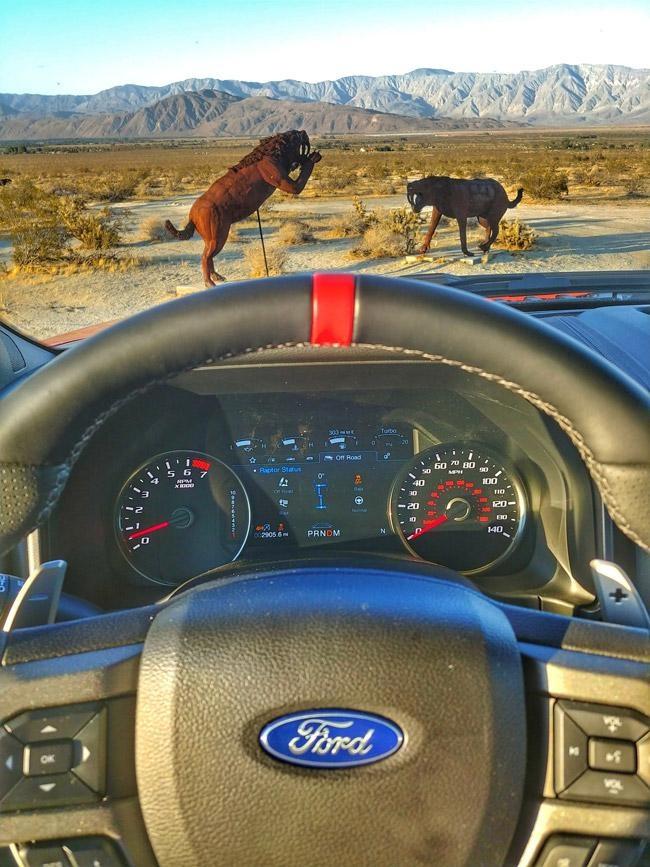 Having successfully emerged from the wash, it was time to head home but I needed to stop for one last adventure.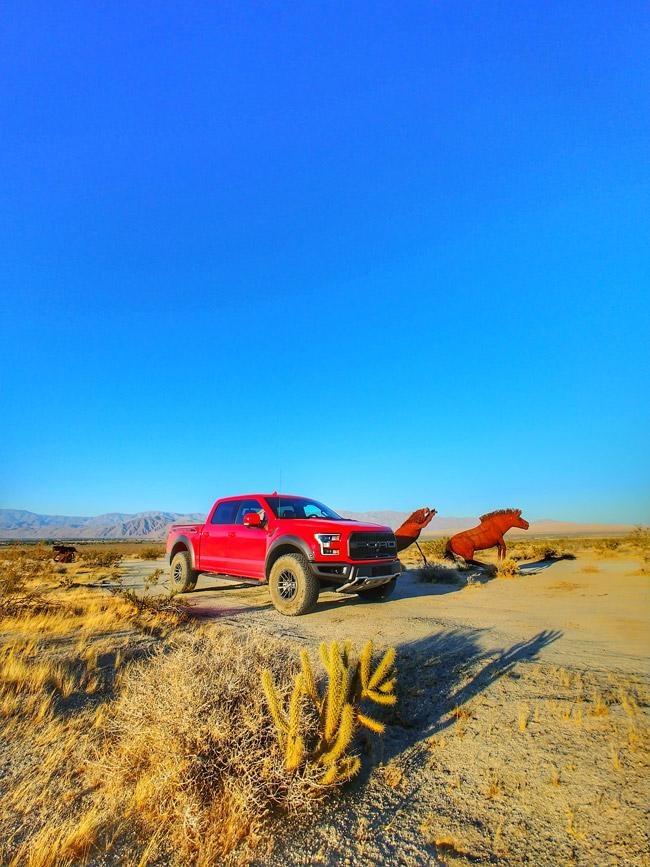 Galetta Meadows is one of my favorite spots in Borrego Springs since it is just so weird and is also a great way to wind down. There are hundreds of statues places around the desert here ranging from Sea Serpents to wooly mammoths and horses being attacked by sabertooth cats.
Watching the sun go down here gave me an opportunity to reflect on just how amazing the Ford Raptor really is. While most people will never come close to testing its limits, it provides a sense of security that you can do whatever and go wherever without worrying that your vehicle will be the limiting factor in your adventures. I hadn't really considered it as a road trip vehicle previously but now I'm intrigued about taking it on an adventure a little farther from home next time!