If you are looking for a three-row SUV right now ... there are TONS of options but honestly, very few are actually SUVs. Most are crossovers and the ones that remain are giant truck-frame based vehicles that frankly are bigger than most families need. Unfortunately there were few options in the middle and that's where the Jeep Grand Cherokee L comes in.
I hesitate to say that this is a "man's 3 row SUV" since within moments of me parking it in the garage for the first time, a female neighbor walked over and wanted to check it out. She's a Grand Cherokee owner right now and her ex had a tricked out Gladiator and her challenge was that she just didn't like the way most other three-row SUVs felt when you drove them.
This isn't a unique feeling and I sorta agree.
The fact is that mass market 3-row SUVs have chased a combination of maximum MPGs and most simply take their existing (and often very well handling) standard cross-over just add a few inches of space so they can cram an extra row in. That's pretty much what Jeep has done as well to be completely honest but they are doing so on the Grand Cherokee platform that delivers a great experience to a customer who would rather trade capability for fuel economy.
While the longer and heavier vehicle does suffer in terms of handling on the roads, this is a perfect choice for any weekend warrior dads who need a family car during the week but then want to be able to take that family to the lake house too. With the V8 engine, you get a 7,200 pounds towing capacity (enough for a fishing boat or a couple jet skis) and plenty of space even behind the third row, this is a vehicle you can actually do something with.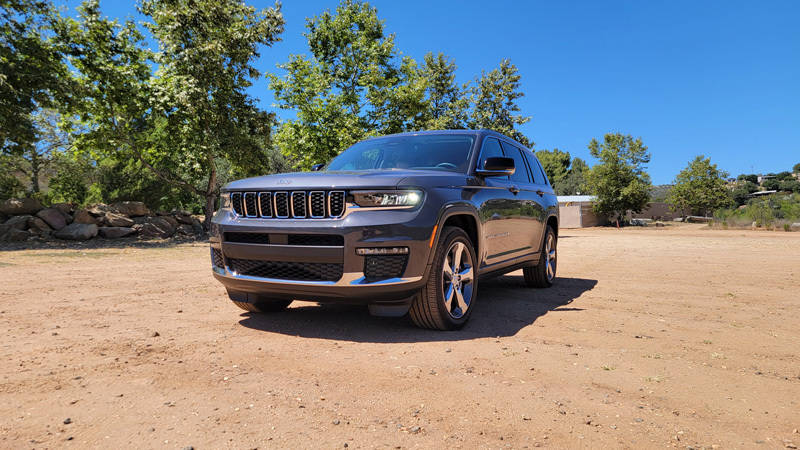 Plus, depending on the trim level you select, it can also perform well off road as well as in snow and ice since it has an actual 4x4 system instead of simply AWD. Additionally, it has a traction management system and the Quadra-Lift Air Ride Suspension to give a few extra inches of space if you need it on the trail but it can drop back down to make it more comfortable to exit the vehicle when you get home.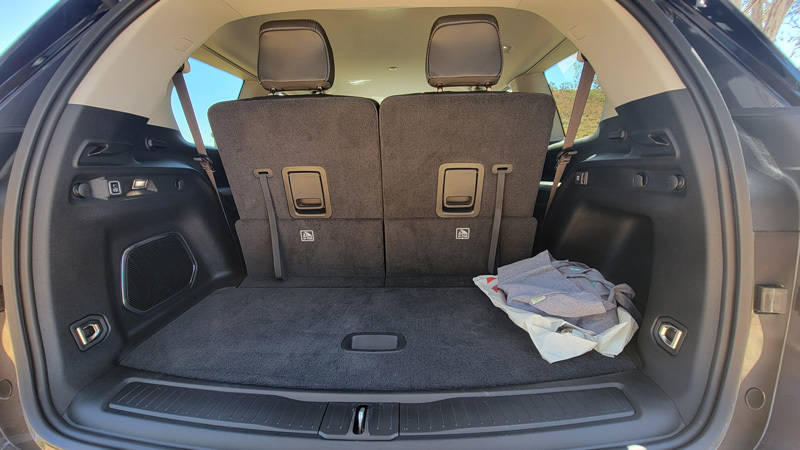 If you want to go deeper into off road territory, don't worry - this is Jeep. While the Trailhawk is not an option, you can get the Off-Road Group for the Overland 4x4 model that includes Trail Rated performance, class-leading traction, ground clearance, maneuverability, articulation and water fording; includes high-strength steel skid plates, electronic limited slip differential rear axle, 18-inch aluminum wheels and rugged, all-season performance tires.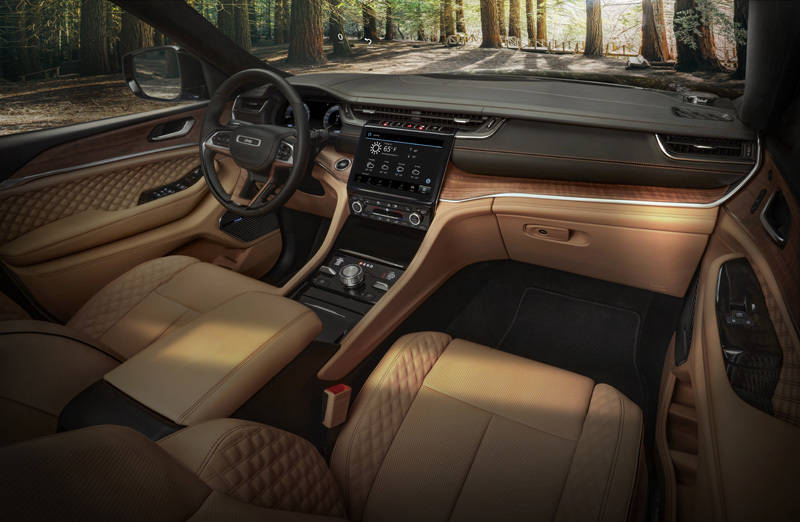 Inside the cabin, you have a luxurious feeling with high-quality materials and plenty of technology including a 10.25" touch screen on the premium trim levels, more than 110 advanced standard and available safety and security features, including an L2 driver-assist system with hands-on automated driving, along with 360-degree surround view and night vision cameras.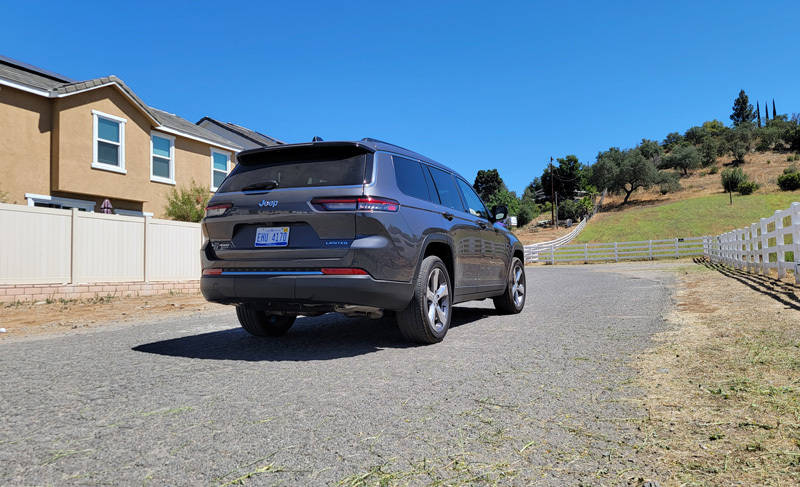 The difference is clear when you drive the Jeep Grand Cherokee L and then another 3-row SUV crossover. While some people may prefer to focus on fuel economy and others want a full-sized SUV, it is wonderful to have something in the middle that does what you need without feeling like a compromise. This is the family hauler for guys that don't compromise.