The weather is getting warmer and memorial day weekend is coming up quick! If you are one of the millions of boaters around the country, that probably means you are getting ready to take your boat out of storage and prepare it for a summer cruising the open water with friends and family. This ultimate sense of freedom doesn't come without some work though.
Getting your boat ready for summer can be a dirty job, but luckily we have Lava Soap ready to help clean up our hands afterwards. Let's get started ...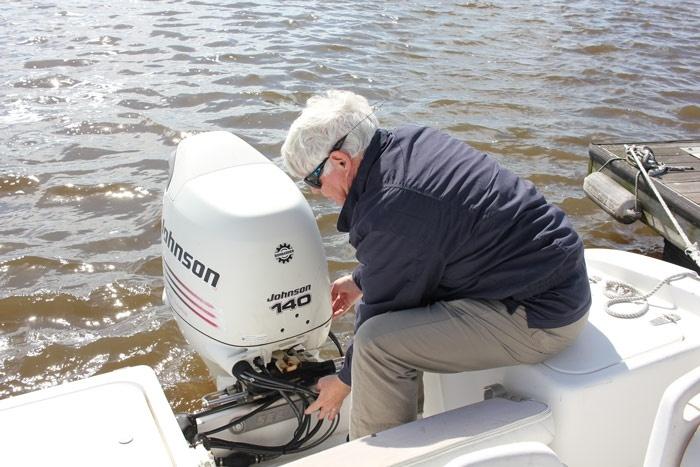 There are two main areas you are going to have to focus on to get your boat ready for summer - propulsion and safety. Unfortunately your engine is likely to be the most frustrating part of getting your boat de-winterized, so let's start there first.
The first step is to do a complete review of the engine, cables, and hoses. You're looking for cracks, stress marks, loose connections, and generally anything that doesn't look right. Rubber can get stiff after a series of freezes and thaws, especially as it ages so make sure that everything is still soft and flexible.
Next, while you can save effort in the spring by stabilizing the oil and gas before putting it away, chances are you didn't - so you'll want to take care of that now. Along with changing the oil and replacing the old gas with a fresh supply, you'll also want to clean out the distributor and another other basic maintenance required by your type of engine.
During this time, you'll also want to check the battery and ensure that the the battery is wet and the charge is strong. Extreme temperatures can stress the battery so you want to make sure that's 100% ready for summer too!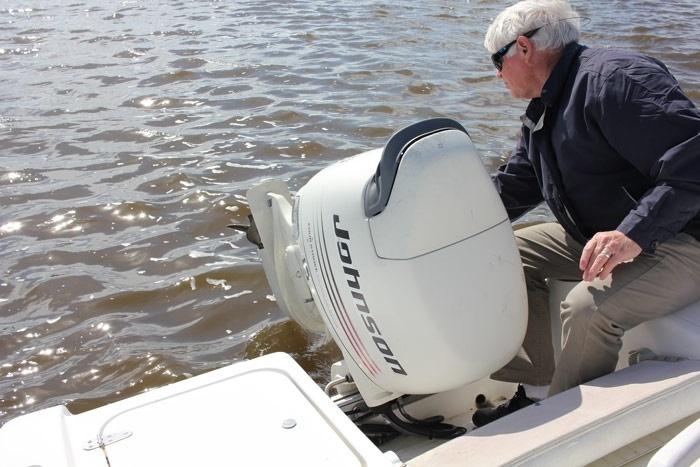 Next, you'll want to look at the propeller and make sure that there's no damage and nothing is wrapped around it. This is usually easiest done before you put the boat in the water for the first time.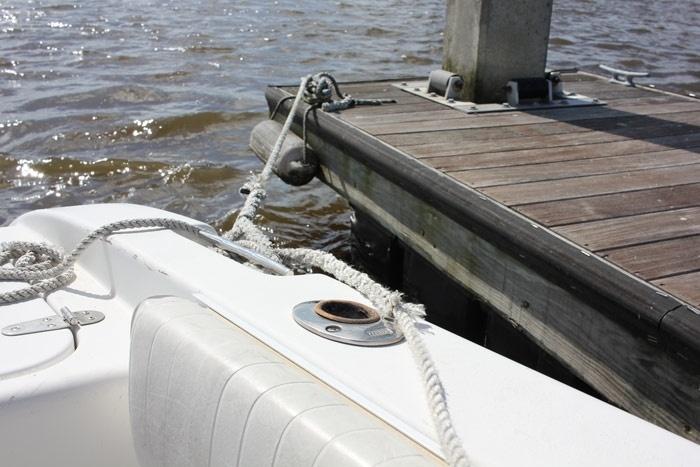 Next, we'll want to start checking on safety elements of the boat.
This includes doing a survey of the lines and bumpers to make sure they are in good condition. If you notice any frayed ends or rotten sections then this is the right time to replace them. Depending on if your boat is in a private slip or trailered you'll also want to check your trailer or slip to make sure that cleats are in good condition and don't need to be replaced.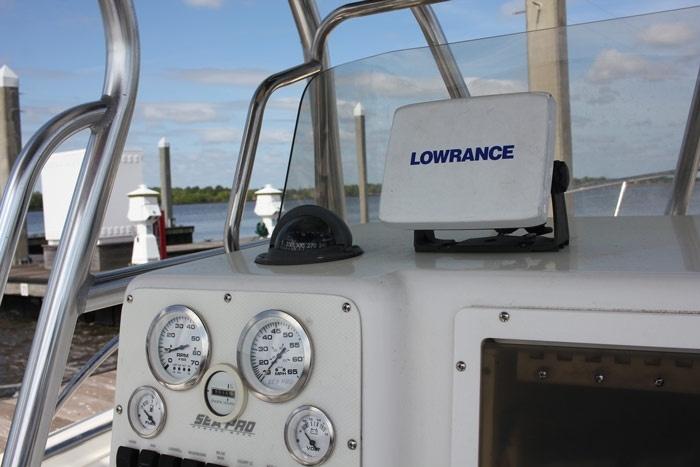 Next, continue the check of your boat's electrical system and ensure that all gauges, and technology such as depth finder and radar are in good working condition.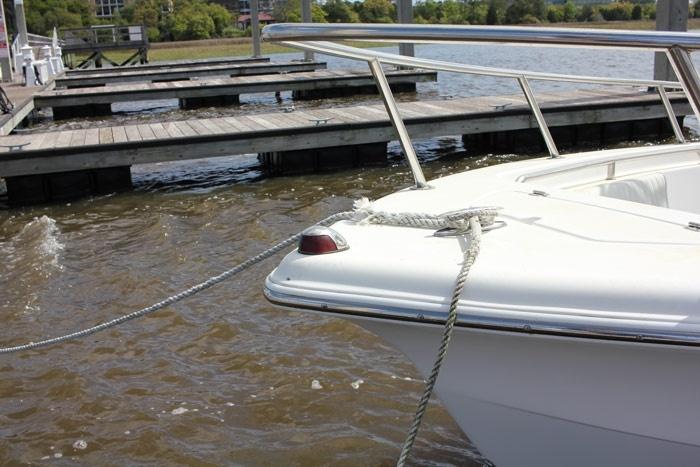 Then make sure that all lights are in working order and that no bulbs, switches, or fuses need to be replaced.
Finally, you'll want to also check personal safety items such as life jackets. Make sure that they are in good condition and that you have enough for all guests who will be riding with you this summer.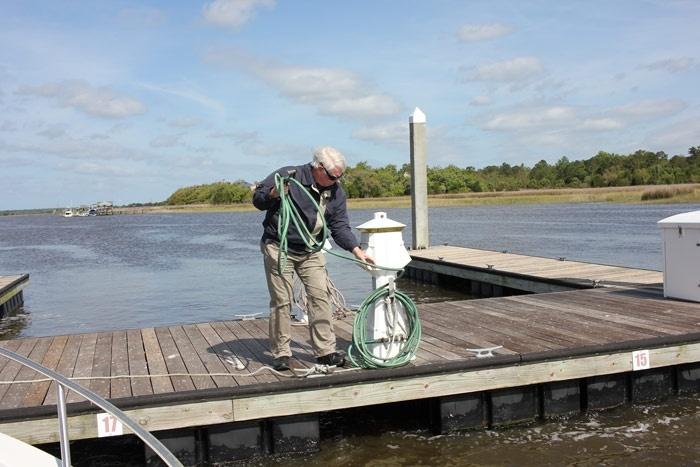 It's unlikely that you have any unexpected hull damage. However, as a finishing step you'll want to give the boat a full cleaning and get rid of any dirt and grime that accumulated while stored for the winter. While you are doing that, make sure to keep an eye out for any cracks or holes. As unlikely as it is that you'll find any, this is a great opportunity to discover a potentially problem.
Now that your boat is all checked out and ready to cruise the water!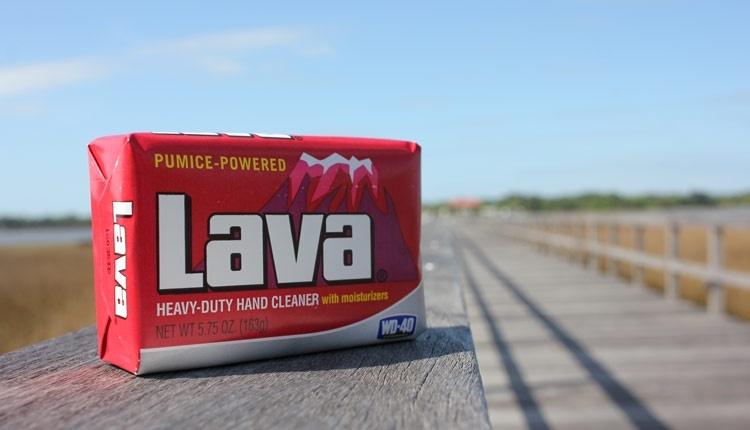 But what about YOUR hands? By now you've got engine grease, gunk from the propeller, and god knows what sort of grime on your hands from checking everything on your boat. Lava Soap is designed for just that - it's a Heavy-Duty Hand Cleaner that includes pumice to help break up that mess that's caked on your hands but it also includes moisturizers so that it's not too harsh.
If you are ready to try it, please visit the Lava Soap website for a couple for $0.55 off on your next purchase ...