Some vehicles are iconic for the sizzle and sex appeal, others are legendary for simply being dependable and the last of their breed. Sadly, the 2020 Toyota 4Runner is in that last category. I say sadly because I wish there were more "compact", reliable, refined SUVs out there with as high performance on and off-road as the 4Runner. I don't get as much time to profess my love for this vehicle as I'd like to, so when Toyota offered this to me for our road trip to Vegas for the Mint 400, I jumped at the opportunity.
Originally, this trip was supposed to loop home through Death Valley but was abridged due to global health concerns at the time. My fingers are crossed that we'll be able to do this adventure again and explore some of the off-road trails in the park once things are safe again. A trip like this with solid on-road comfort to get you to the destination and then the off-road ability to let you turn a trip into an adventure is what makes this vehicle special.
While I missed Death Valley's vistas and eerie landscapes, I did get a chance to get it dirty by taking it on the Mint 400 course the day after the race and while this is clearly not a pre-runner not a class-anything vehicle, it was a satisfying experience. Aggressive off-road isn't really the focus of this trim the way it would be on the 4Runner TRD Pro. Instead, this is configured primarily to appeal to those folks who want a solid and comfortable on-road vehicle that is more compact than some of the bigger SUVs but is still spacious inside.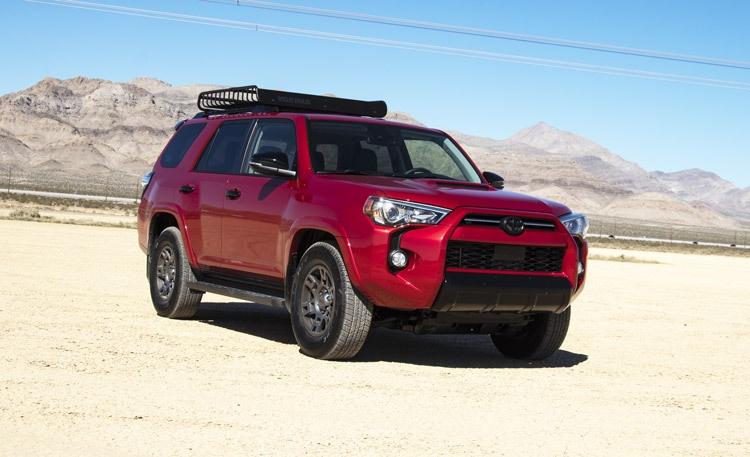 The current generation 4Runner may be the last of its breed. While compact and mid-sized SUVs are way more popular today than when it's predecessor the Toyota Trekker debuted in 1981 and this current generation launched in 2009, most of the industry has gone to unibody design crossovers. The result might be better on-road handling, efficiency, and ride comfort. However, the downside is the resulting vehicle simply doesn't feel as tough or rugged when going off-road or towing. While this is completely subjective, I simply prefer this more truck-like feel, even when I'm on a regular road. It puts me into a feeling that even if I'm headed to Home Depot for supplies that in fact I could head to the desert for an adventure if I wanted.
In fact, that's pretty much what this road trip was.
Our journey from San Diego to Las Vegas was about 350 miles of highway driving. Certainly, during those 6 hours, other vehicles might have been more comfortable but I still found that the seating position, as well as the height, was better than some other mid-sized SUVs. However, it was the feeling that you get while passing miles of open land filled with nothing more than cactus, Joshua Trees, and road-side attractions that allow you to feel like even the highway is an adventure. As we drove towards Vegas, the anticipation grew as we began to see more trucks and SUVs with trailers full of gear and logos clearly indicating that they too were headed to The Mint 400 - "The Great American Off-Road Race".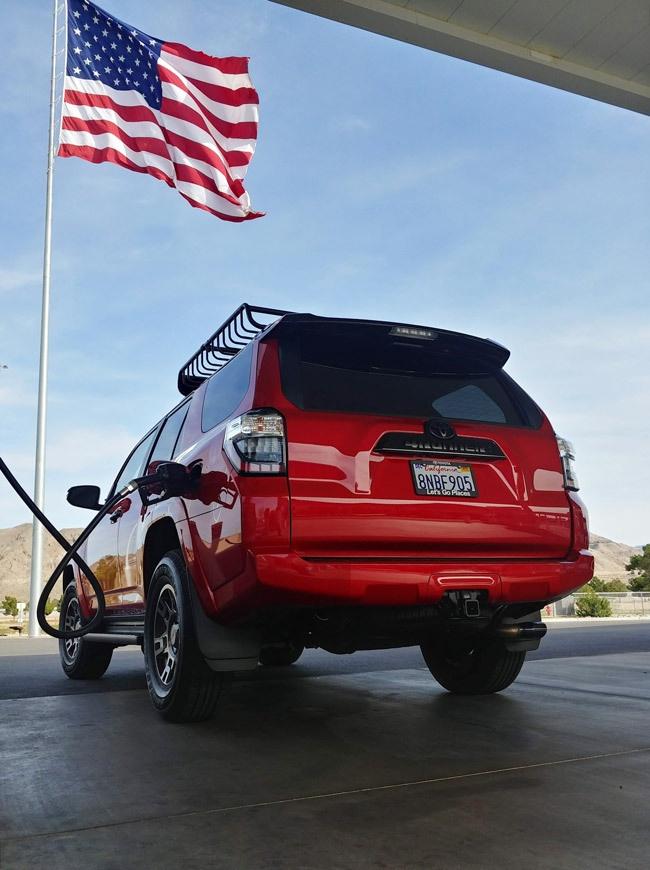 Aside from aesthetics, the primary functional enhancement for the Venture Special Edition is the addition of the Yakima Megawarrior roof rack. While we only had two people in the 4Runner for this trip. the added space would have been perfect if we were taking a trip and needed extra space to store a camping grill, ice chest, tent, and other gear. Other upgrades include the addition of blacked badges, accents, and logos. Inside, you'll find all-weather floor mats and cargo mat has been added as well to round out a more rugged-ready configuration than the standard 4Runner.
I'd have liked to see more off-road friendly tires to match the off-road prowess of the vehicle though. However, I understand the importance of doing everything possible to achieve an extra mpg or two in terms of sales and cafe standards. As is stands though, it's not exactly breaking records with a 16/19 mpg rating an anyone needing more rugged wheels will want to buy their own. For the rest of you, don't worry these standard Mud-and-Snow will be fine for dirt roads and well-maintained trails though I probably wouldn't go dune riding or rock climbing. However, they are clearly optimized for street use. It does come with a standard full-sized spare though.
Like it's brothers, the 4Runner Venture Special Edition comes standard with 4x4 and a 4.0L V6 with a 5-speed automatic transmission. Additionally, it also includes Toyota Safety Sense, Multi-Terrain Select and Crawl Control, Locking Rear Differential, and Part-Time 4WD with Active Traction Control.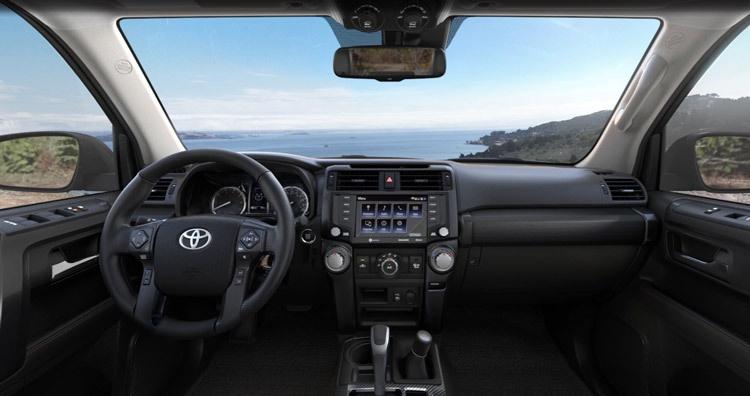 One thing you will notice immediately once you get behind the wheel is that it has two shifters. While most trucks and SUVs have moved to a 4-wheel knob to engage 4-Hi and 4-Lo, here you have a lever that you need to move to engage it. Whether or not you like this will come down to personal preference. I like it. This shifter makes it feel that much more rugged, even if it actually takes away from valuable center console space.
While we clearly didn't push the limits of the 4Runner when it came to off-road performance, it was fun to be able to comfortably drive some of the roads that just a day earlier were being pounded by baja race trucks traveling sometimes in excess of 100 mph. For us though, it was much more comfortable at a nice plodding pace of 25-30 except on the dry lake bed where it was comfortable to go faster.
This, however, is ultimately not an SUV designed for racing. It is designed for exactly how we used it. Comfortable with good seats, sound system, and headroom with plenty of space for storing gear on the way to the action. Then being able to have some fun once you get there.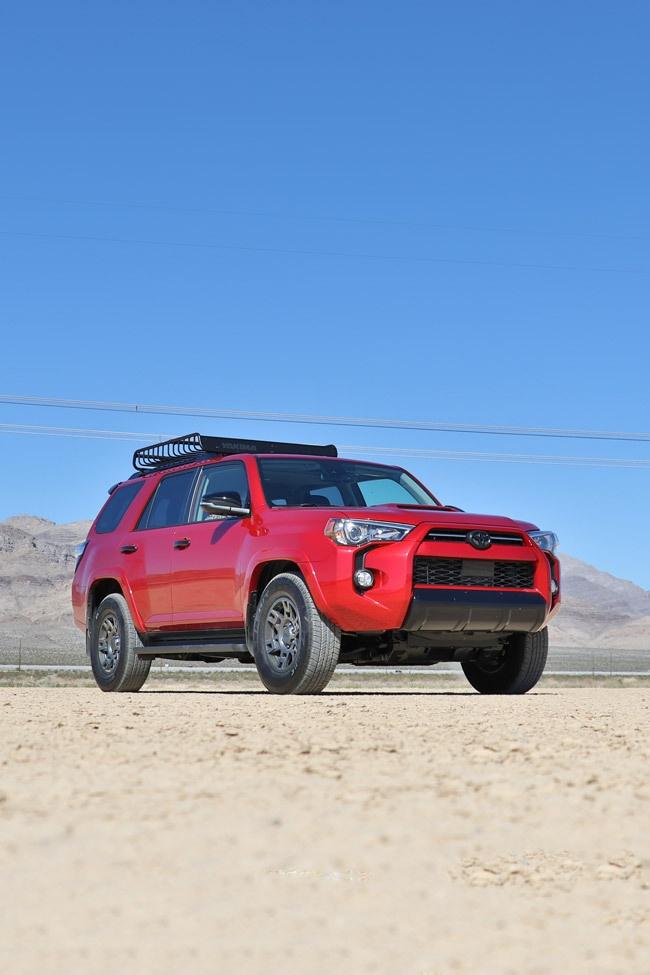 At some point, Toyota is going to be forced to upgrade this classic icon that is beloved by the off-road community since while this has been updated as much as possible, it does feel outdated. To me though, while I appreciate something shiny and new - Toyota quality an refinement is perhaps the biggest asset. While this generation has received continual updates since it launched in 2009, it feels dated compared to newer competitors. Luckily for Toyota though, none of them can touch the rugged off-road ability and that's why this is one of my favorite SUVs for a road trip!
If you decide the Toyota 4Runner is something you wish to pursue, you're going to have to find out what to do with your old car. You can either sell it on your own or use a company like https://www.junkthatcar.com/ to buy it with no hassle and that's something that is important right now. In fact, I know quite a few friends that have bought new cars recently and it's pretty impressive how the industry has adapted to being able to execute transactions over the internet without even talking to anyone face to face.
The 2020 Toyota 4Runner Venture Special Edition starts at $44,385 and is a fairly all-inclusive price. While there are options available such as adding running boards, cargo storage enhancements or a TRD Performance Cat-back Exhaust system these only add a couple of thousand dollars if you go all in. That's a far cry from other vehicles out there that we review where the starting point is thousands of dollars lower than the fully-loaded price of a trim level.