Tranya is one of our favorite mid-priced wireless earbud companies and they may have found a perfect balance here with their new Nova ANC earbuds since they are priced at an affordable (sub $100) price but deliver some big features and excellent audio quality ... especially for the price point. That's why I passed them on to Jim to use while he was in the hospital and see how they'd work in a fairly unique situation where I'm sure they were never originally designed to perform.
If you've never spent a long amount of time in a hospital room surrounded by all sorts of buzzing and humming then you probably can't appreciate how mind numbing that constant drone can be ... and ultimately how much background noise is actually being produced. This leads to needing to talk louder than you otherwise might, and that also means you have a compulsion to turn your music, movies, and game audio up louder than you otherwise should.
This in turn can be disruptive to folks in other rooms as well as generally reducing the privacy you have in terms of what you might be watching or playing.
Let's take a look at the features that make this special ...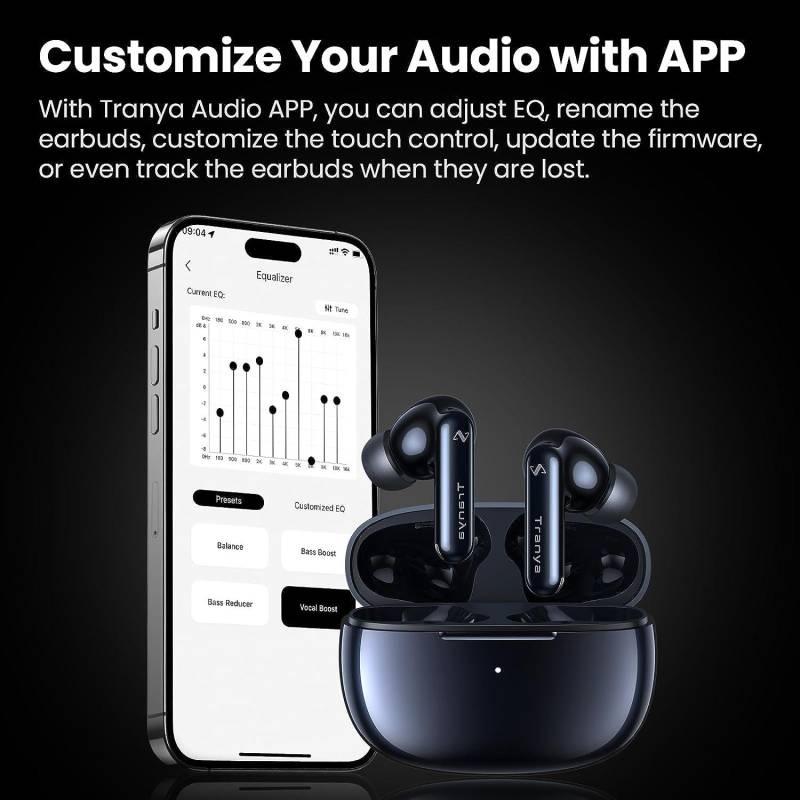 TRANYA Nova Hybrid Active Noise Canceling Wireless Earbuds
These earbuds offer excellent sound quality with a solid bass, thanks to the 12mm dynamic driver with Tranya's SonicMax technology. The accompanying app provides customization options and updates, enhancing your user experience.
Their active noise canceling feature significantly reduces street noise, allowing you to immerse yourself in your music or conversation. However, some users have reported difficulty hearing phone calls in noisy environments.
The case design was a little bit difficult for a guy in his 70's to manage but he was able to quickly figure it out and thought it was pretty cool that the case actually helped charge the ear buds without needing to figure out how to plug them in individually.
Each earbud features a 12mm dynamic driver, and SonicMax technology. These aren't all weather earbuds but the IPX5 waterproof rating will protect against casual spills or if he places them on his table and there happens to be some condensation around.
The Active Noise Canceling support is rated to reduce ambient noise up to 43dB but it also has a transparency mode so people can still be heard without removing the earbuds - for instance if a nurse was to come in and ask a question.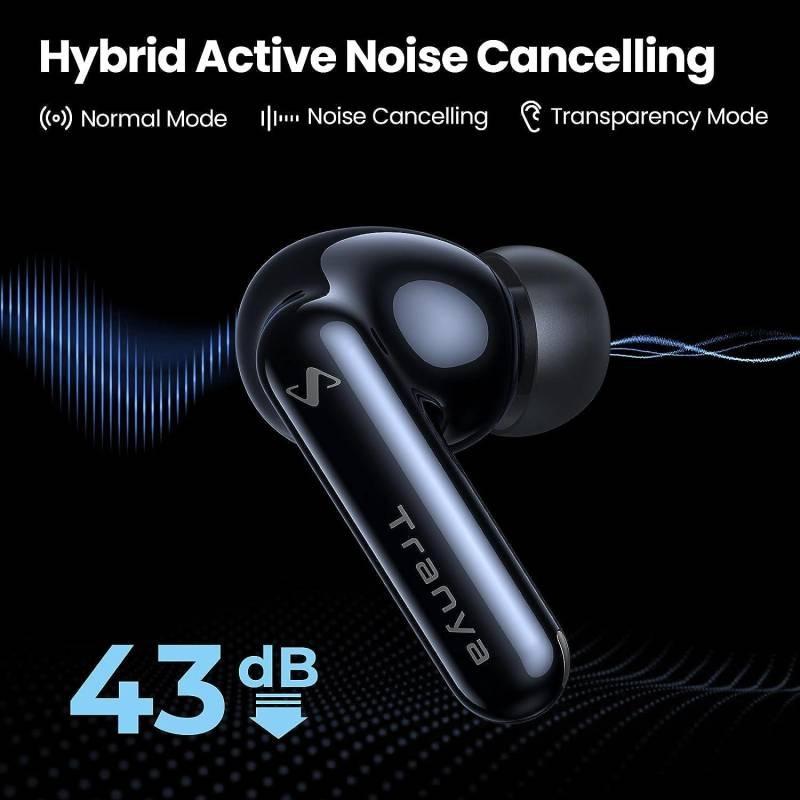 Hospitals Are A Surprisingly Good Environment For ANC ...
I personally use a good set of over-the-ear ANC headphones when I travel on a plane because the background noise I'm trying to cancel is typically predictable i.e. the droning of the engines. The same is true for hospitals, though there is an intermittent beep, buzz, or boop from the various machines that surround you.
However, being able to reduce the background noise caused by the motors from the machines, the woosh of the O2 breathing machines, and general din of an active unit is a god send and I know Jim appreciated it.
Realistically though, I think headphones would have been a better choice for him since the tiny ear buds were a challenge for him to put in his ears but it was fun seeing him try something new and so we appreciate that TRANYA sent over a pair of their Nova earbuds for him to try!
You can buy the TRANYA Nova on Amazon.