A good pair of wireless earbuds can be hard to find. That is even more true when you consider the wide spectrum of prices. At first I was skeptical of these new total wireless earbuds from Tranya since it was frankly a brand I wasn't familiar with and on top of that the price is incredibly low compared to others that I've tested at double or triple the price. However, I'm happy to report that the T10 earbuds by Tranya manage to put their focus in all of the right areas and these are a must buy if you are looking for a sub-$100 audio solution.
Sound Quality
Sound quality is extremely subjective so it is also worth checking out a pair od earbuds firsthand whenever possible. That being said, it is easy to recommend these Tranya T10 earbuds set to all of my fellow bass lovers. I am blown away by the 12 mm graphene driver that pulses deep bass during playback. When combined with the cVc 8.0 noise reduction, many of my favorite tracks sounded better than ever.
Intuitive Capacitive Controls
Listening to music became even better when I realized how easy the T10s make it to control playback. It is possible to adjust volume, answer phone calls, pause, and skip tracks with just a single tap. Not having to take my phone out of my pocket makes the process of listening on the go entirely seamless.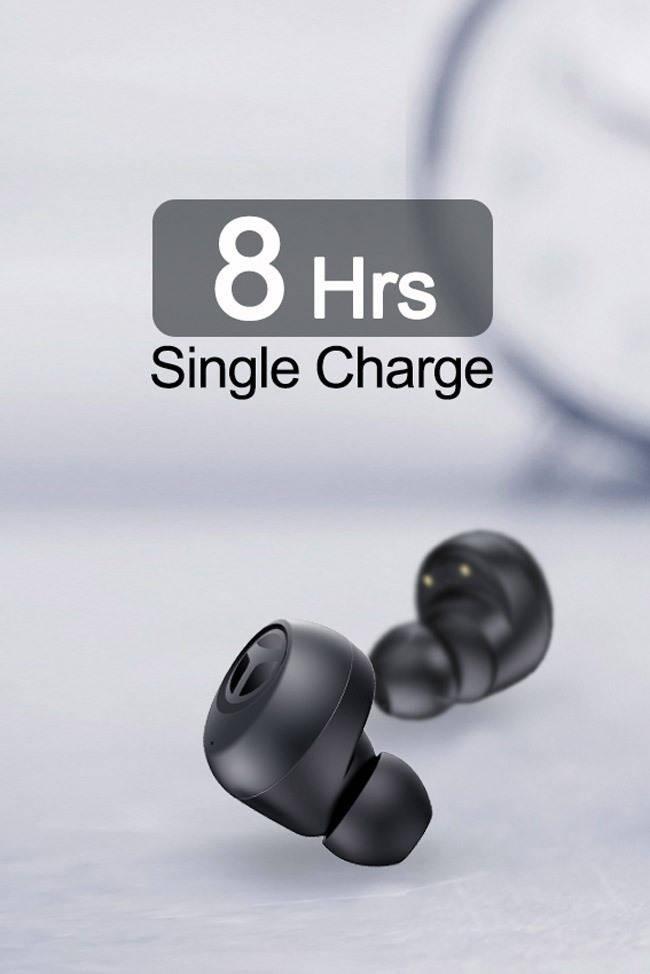 Battery Life
A long-lasting battery is the first thing I look for in a quality set of headphones. All the fancy bells and whistles in the world mean nothing if I can't even turn them on. The buds themselves hold 8 hours of charge. However, the included charging case stores enough juice for three additional charges. I had a road trip last month and never once had to worry about exceeding my 32 hour limit. Plus, the case has a speedy USB-C port that got me back up to full power in just a few hours.
Materials and Durability
Next up, I always look for earbuds that will last long enough for me to get my money's worth. The T10s have a solid exterior that can easily survive a fall. I have dropped both buds at least once each and there isn't so much as a scratch on either of them. They also have IPX7 waterproofing and are designed to mitigate the buildup of dust over time.
That being said, from a materials perspective, it's clear these are a budget product compared to more premium earbuds that I've reviewed in the past. That's not really a criticism, just more of a "you get what you pay" sort of situation. For some people, the look of the charging case and the feel of it in your hand is critical ... for others, less so.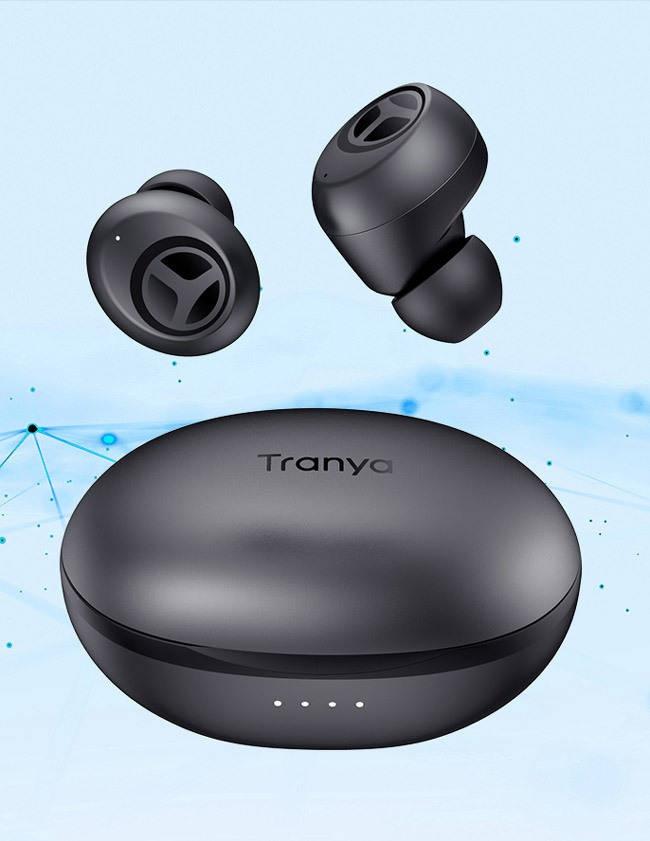 Comfort
If you listen as long as I do sometimes, then you know that earbuds that don't fit properly start to hurt after a while. The T10s come with three different silicone ear tips to accommodate a wide range of ear sizes. My ears are rather little so I immediately went for the smallest option. They fit snugly into place and I never once felt as though they were going to slide out on me.
The Final Verdict
Overall, the Tranya T10s impressed me quite a bit. The long battery life, durable construction, and crisp sound quality make it easy to recommend to anyone who wants a wireless set of headphones to complement their busy lifestyle.