Looking for a top-quality smartwatch with plenty of features? Look no further than the TranyaGo Smart Watch. This device has a high-resolution display, super lightweight design, 24/7 heart rate monitoring, waterproof standard, long-lasting battery and more. Whether you're looking to track your fitness progress, monitor your sleep or just stay connected, this smartwatch has you covered.
Like all of Tranya's products that we've covered before, this watch is more than an imposter. While the price is definitely in the value to mid-market range, it is designed well to focus on features you need. For instance, there are plenty of knock-off "Apple Watch" devices out there and many of them feel and work as cheap as the price the company charges. Here though, with Tranya it's a bit different. With an $89.99 MSRP and current sale price on Amazon for only $29.99 I didn't expect much.

To be fair, this isn't a $400 Apple Watch, but for folks who want to look like it at a quarter the cost, it does a pretty good job at looking like one to the casual observer. Inside though, the guts are obviously completely different. Where the Apple watch is more of a micro-iPhone, TranyaGo focuses on being a very good fitness tracker that includes the basic features that most people want and need.
In fact, one of the reasons I've avoided getting a fancy smart watch is that I'm afraid of losing it or breaking it. At under $100 (or the current unbelievably good deal of $29.99) it's quite literally a steal and I wouldn't mind if it gets left behind. Similarly, for those of you with kids ... there's no way I'd trust them with some of the other more expensive smart watches out there but again ... this does pretty much everything that you need.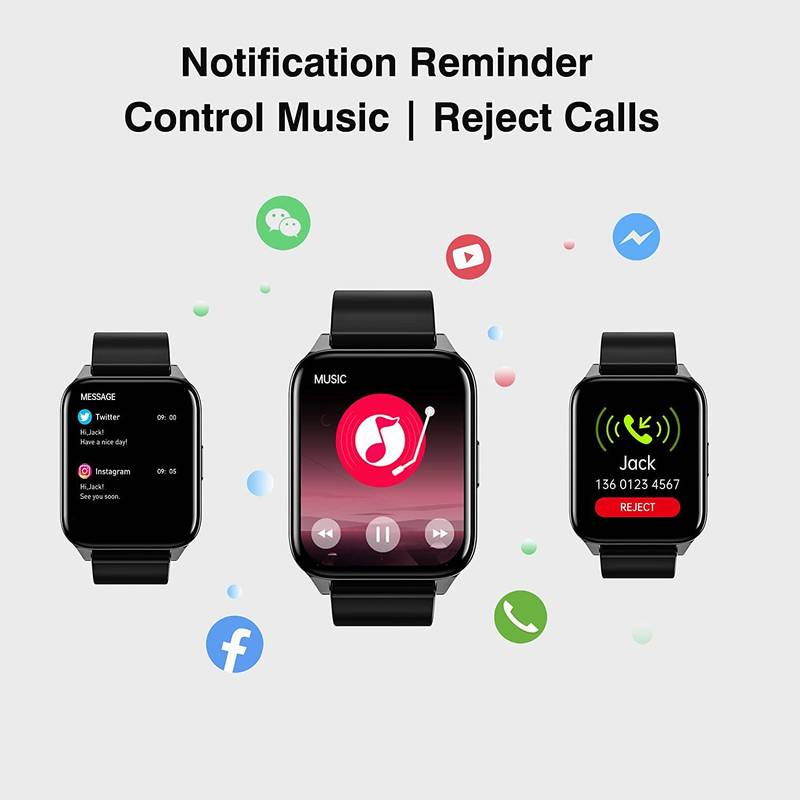 TranyaGo Smart Watch Features Include:
1.69" Wide Screen High-resolution Display With Super Lightweight
A Quick Check to Mobile Notifications
Control Music From Your Phone
24/7 Monitoring Heart Rate
IP68 Waterproof
The Long-lasting Battery of Up to 7-10 Days
Sleep Tracker To Help Optimize Your Sleeping
9 Unique Sports Modes to Cater to Different Fitness Needs
Remote Camera Control Just By Shaking Wrist
Exploring More Functions By "Glory Fit" App
Comes in Black, Pink, or Silver
For more information about this TranyaGo Smartwatch, please visit their website.