I've tested a LOT of luggage over the years and most of it falls into pretty conventional categories and the result ends up simply being an aestetic choice determining which I use. Then there are those "innovators" that seem cool but simply fall flat. When I was approached by Standard Luggage to do a review of their new Travel Backpack during some upcoming trips I was a bit skeptical but I'm usually willing to give something a chance if it fits a need I genuinely am looking to fill.
Like many of you, I typically travel with a backpack and a carry-on that is sometimes checked depending on my flight plans. The reason for this is simple - I have two different needs when I travel and neither conventional choice works really well. As a result I end up taking more with me and it's always awkward. As a result, when I got approached to review the Travel Backpack I was pretty excited.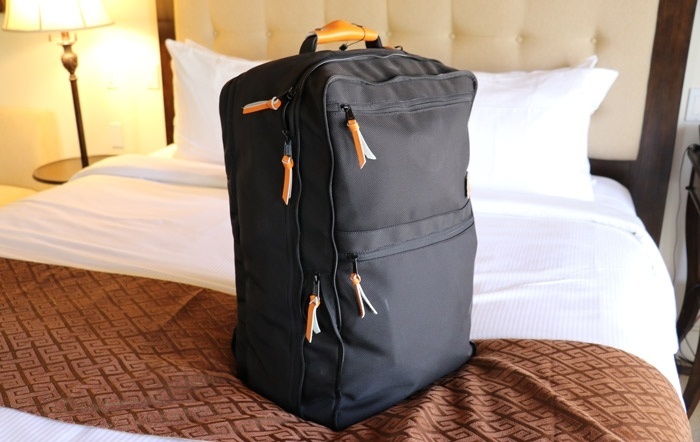 The Good:
This bag is fantastic. Materials all feel very study and the bag is well made. A common pain point in many bags is zippers, so I was very pleased that I had no problem with them while closing an "overstuffed" bag. The zippers closed and opened easily and despite the pressure didn't show signs of stress. Standard Luggage did a great job and I am seriously impressed. It is clear that the company is run by people who love to travel. At the core, there are three main parts: 1) shoulder straps 2) main compartment 3) laptop and gadgets pouch.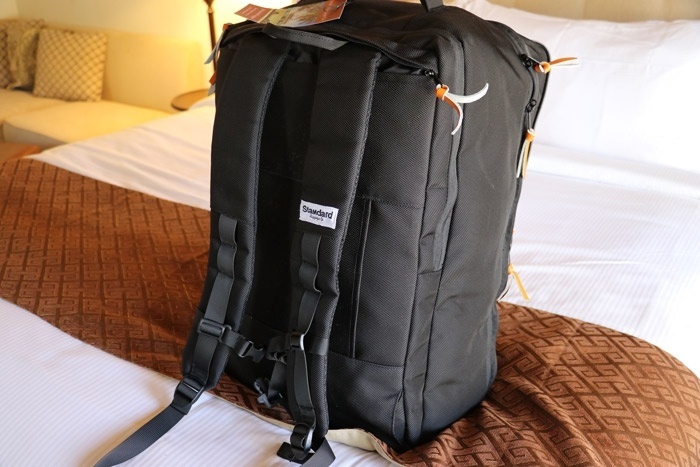 Shoulder Straps - these are designed to easily tuck away when not in use and can be stored in their own zippered compartment so you can carry the bag like a normal carry-on if you wish. However, when you want to wear it they easily clip together, easy to adjust, plus surprisingly comfortable and well padded.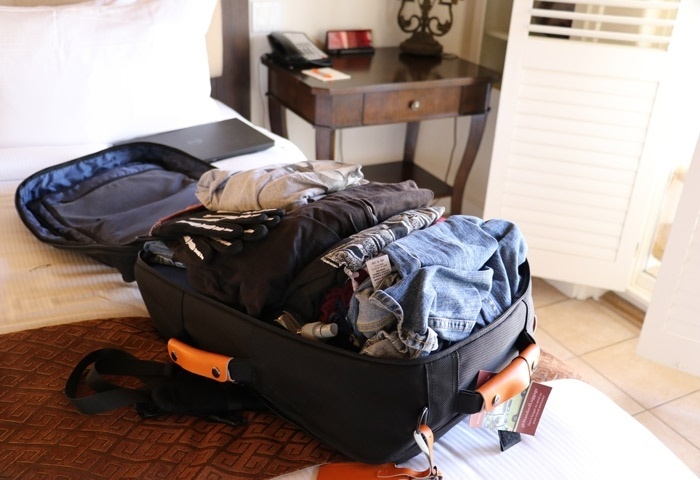 Main Compartment - the bag opens completely with a clam shell design that features 35L of space and three inside pockets to store toiletries as well as separate any items that you don't want mixing with the rest of your clothing. It also features straps so you can keep pants or shirts flat and wrinkle free.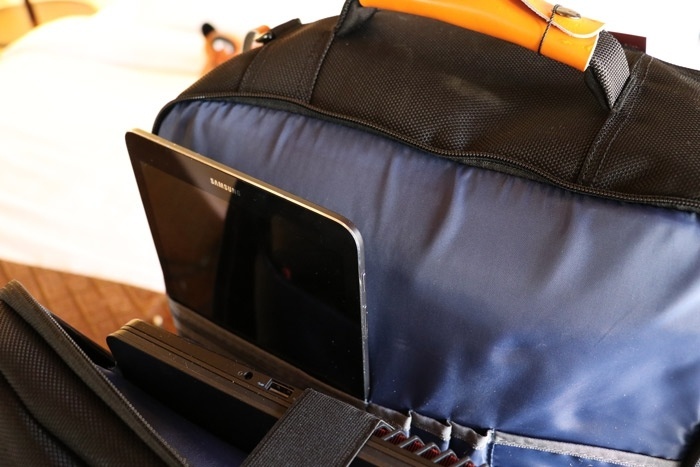 Laptop Pouch - this is where the Travel Backpack steps away from being "just another carry-on". It fits a 15" laptop and my 9.7" tablet as well as various cords and other misc supplies that I travel with. This makes it very easy for removing electronics during TSA checks though I would have preferred a full zipdown pocket that was checkpoint friendly to make it that much easier.
The Bad:
When properly packed this bag is designed to comply with carry-on size restrictions. However, with the "expansion zipper" I found it very easy to hold WAY more than would likely be OK. Specifically, the standard size is designed to hold 35L of space and can be expanded to 45L. That's great for road trips, but just something to watch out for when traveling by plane.
Similarly, by definition this is a duffel-style bag vs a hard or reinforced style bag so there are no wheels. As a result, you'll need to pack appropriately since I know many people depend on rolling their bags around instead of holding it by hand.
These are really my only concerns and both of those come down to common sense required by the owner. That just shows how awesome this bag is!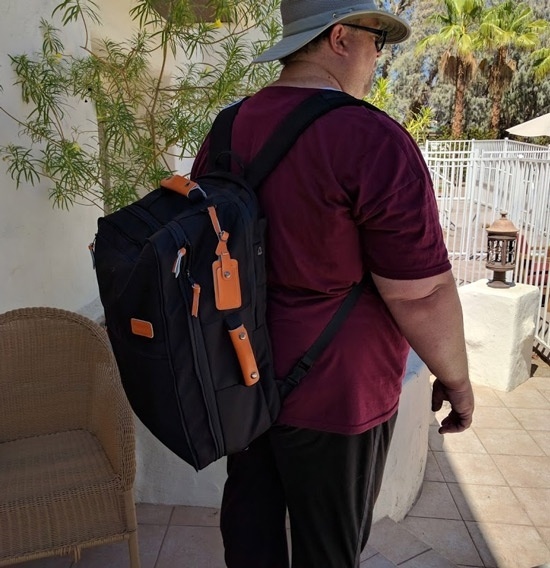 The Ugly:
Most backpacks that I've owned are pretty aesthetically appealing. They are generally mid-sized or small bags with various pouches for things such as water bottles and netted areas for miscellaneous gear. The Travel Backpack isn't any of these. Instead, it looks like you are wearing a carry-on bag on your back or in a weird way almost like the boxy backpacks that an astronaut wears. As a piece of carry-on luggage it looks great, but as a backpack it looks exactly like what it is.
Truthfully though, in this situation I'm less concerned with aesthetics since it makes traveling that much easier having only one bag to worry about vs wearing a stylish backpack and dragging a carry-on around with me. When entering a business meeting, you can easily take the bag off your back and carry it by the handle too and that completely eliminates any concerns you might have.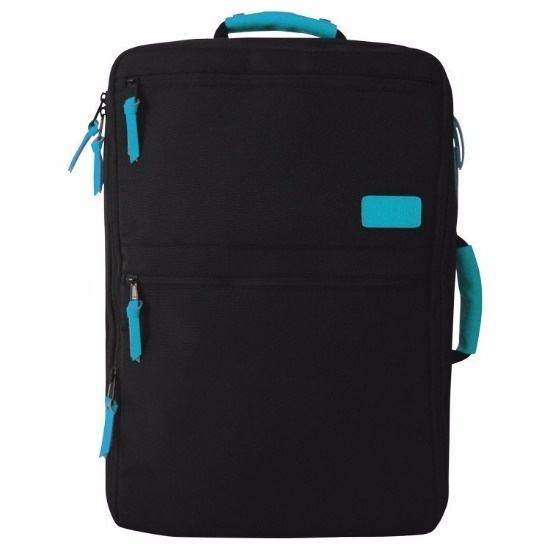 Honestly, at $179 it is amazing what these guys have packed into the product. One of the unexpected surprises during the review was that not only does it have the shoulder strap (in case you want to wear it - but not as a backpack), but also a full set of teal leather accents. This allows you to customize the bag for couples that travel together and I would imagine it opens up future opportunities for them to offer additional colors that you can purchase for further personalization.
What this all means from a practical perspective is that I was able to travel last week on a four day trip with only this and my camera bag instead of having to transfer my camera gear to my backpack. This week, I'll be traveling with the Travel Backpack again to see how it fares with air travel and walking around with it as a tourist, but I have high hopes!