I'm sure you've seen all of the ads for new games coming out this holiday season. There's a lot to be excited about, but did you know that there are also plenty of ways to improve your PC gaming experience? Here are some great gift ideas that will help take your gaming experience to the next level!
There are many ways to make your gaming experience more enjoyable, from buying a new controller to downloading the latest games. But there are also some things you can do without spending any money! Here are five easy tips that will help take your PC gaming experience to the next level.
We're going to skip the obvious and assume you've already invested in an awesome gaming PC with plenty of RAM, a lightning-fast graphics card, and a huge HDR monitor. While that's a great start, there's so much more that you might overlook.
For instance, there's a tendency to consider all internet providers equal but that's not exactly the case. I'm an extremely happy Cox customer and their service has been fast and reliable. With Gigablast speed, you can also never worry about lagging your game just because your wife is streaming shows and your kids are doing video chats with their friends.
Plus, when traveling you can have access to more than 3 million wifi hotspots around the country so you never have to worry about your Nintendo Switch lacking an internet connection!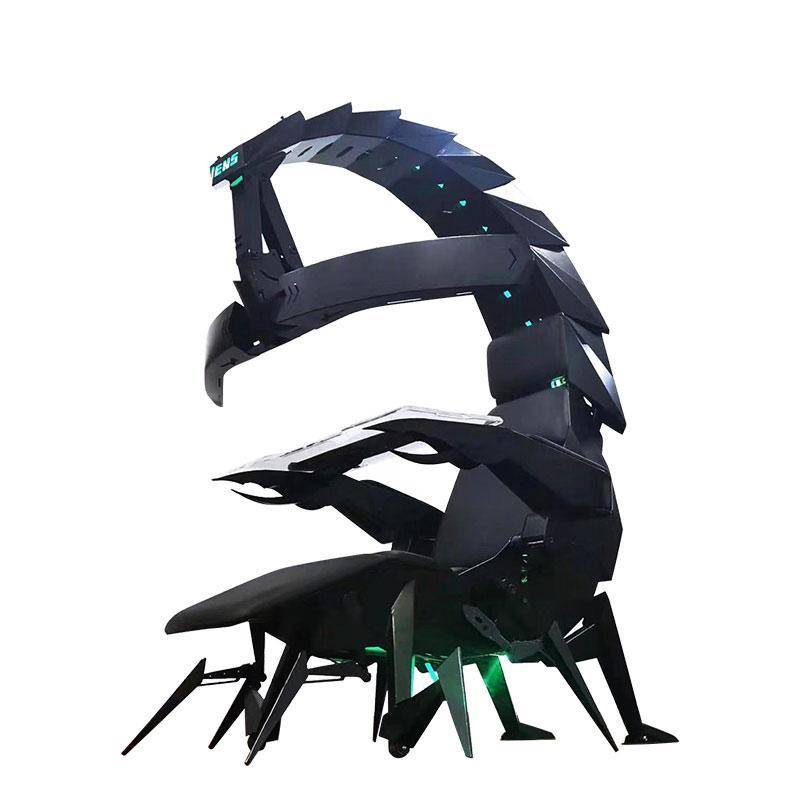 Invest in an Awesome Gaming Chair
This is one of those items that may seem frivolous or expensive at first glance, but it's well worth the investment for anyone who spends hours playing on their computer each day. A good chair will provide proper back and neck support as well as ergonomic seating designed specifically for gamers. The best part? Chairs like these often come with an adjustable lumbar pillow and headrest so you're all set up right out of the box.
Or you can go for the ultimate gaming chair from Imperatorworks that will tilt to offer a zero-g experience and comes complete with cupholders too!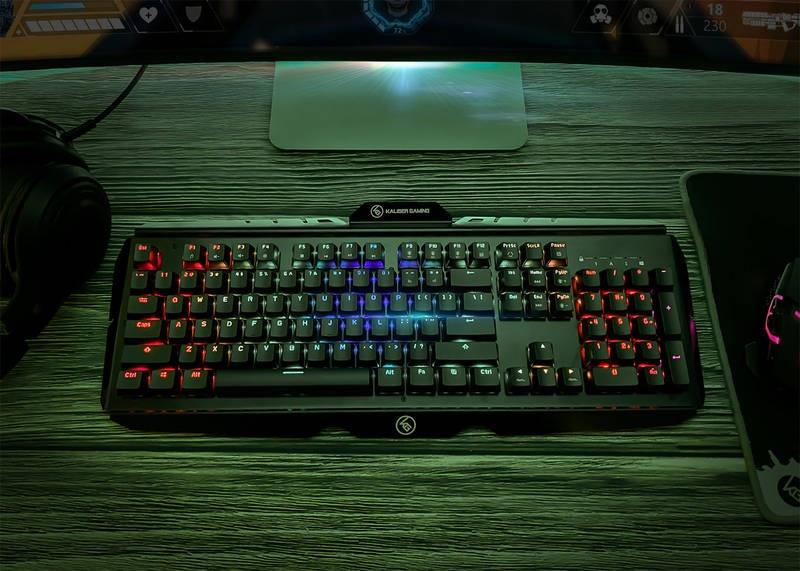 Upgrade Your Mouse And Keyboard
Just like xbox and Playstation gamers live and die by their controllers, PC gamers need a great mouse and keyboard. While there are some super high-end options, our preference is somewhat in the middle. Go for technology and quality more than radical looks. For instance, I'm rocking a HVER optical-mechanical keyboard and the SYMMETRE II Pro gaming mouse, both from IOGEAR. Just like with fast internet how the benefits are in what you 'don't see', this pair is awesome for how responsive it is and each key or button press drives the action you are looking for.
Don't worry though, while these don't scream "I'm a gamer!" the colored LEDs let you still have that level of style that will make you smile!
Add Gaming Lights To Extend the Immersion Beyond Your Monitor
From ambient light to syncing the action with pulses of light to create the ultimate immersive experience, products like Philip Hue integrate with your computer and match the colors and the screen with the bulbs creating ambient light around you.
So for instance, imagine walking through a dark forest, the light level will go low, maybe a bit blueish white from the moon but then BAM you set off an explosion with red and yellow on the screen ... these smart lights will bring that action all around you.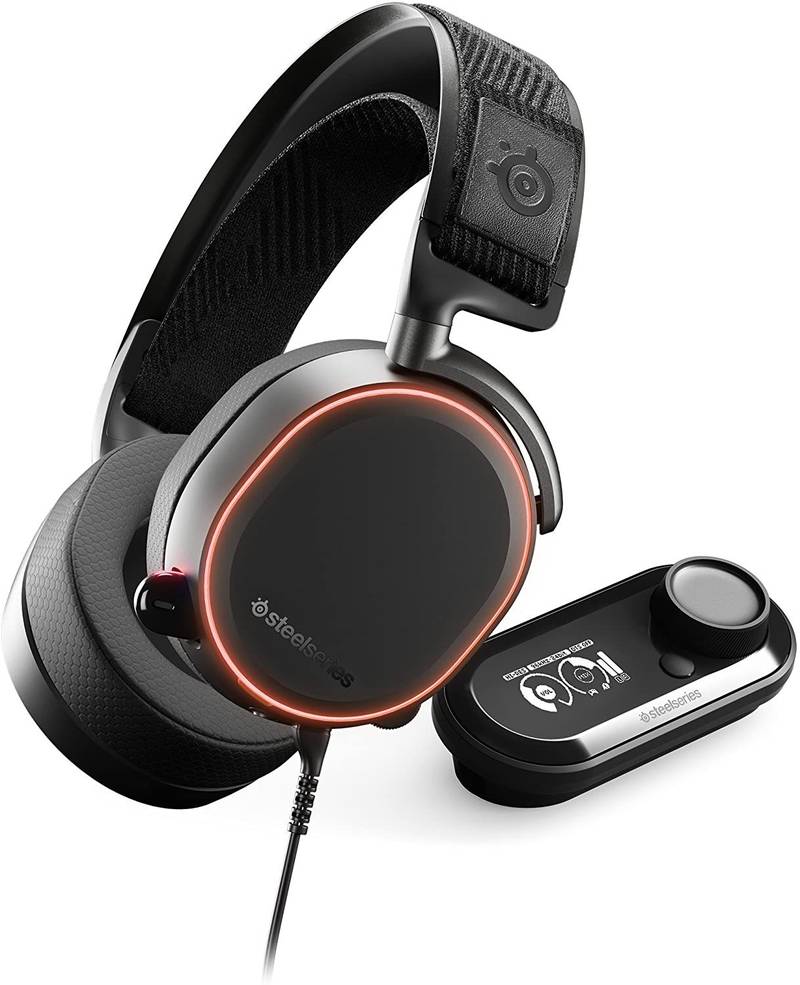 A Gaming Headset Will Take Your Experience To Another Level
When it comes to gaming headsets, once again we have a huge spectrum to sort through but this is one area where I believe it is worth spending a bit of extra money. For me, my headset is something I wear almost all day while working as well as playing games. Having a headset that both feels great as well as being able to reproduce every musical note perfectly as well being able to hear footsteps from the guy in the next room is worth it.
We like the Arctis Pro + GameDAC because not only is this a great headset but with the GameDAC it can convert digital to analog signal far more precisely than your typical gaming headset.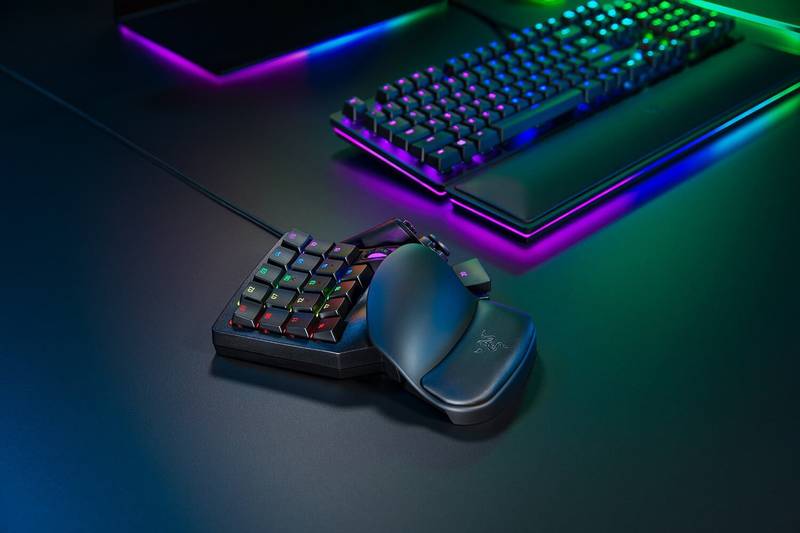 A Macro Pad Is Your Shortcut To Greatness
Finally, while most PC gamers are used to playing with a mouse and keyboard, having a macro pad is something that I've started to enjoy when gaming, just as I like it when doing live stream video and other production work. While a keyboard is wonderful for just simply focusing on the action in a more dedicated way.
We love the Razer Tartarus Pro because it acts as a keyboard extension mixed with a d-pad actuator so you can get a taste of that console-style action in games that need that feel alongside your mouse. Otherwise, it comes with 32 programmable keys for in-game macros. Allowing you to program different functions such as reloading, emotes, or pretty much whatever function you could need in the game.
Taking Your PC Gaming Experience To The Next Level Is The Ultimate Expression Of Personal Style
Customizing your PC gaming experience is something incredibly personal that every guy needs to direct according to both his budget as well as personal preferences. Some guys may go all-in with making sure they have the most LED enhanced colorful gaming experience possible while others might just want something more conservative.
Whatever you choose, one thing remains the same. Gaming on a PC isn't as boring as it once was when games were secondary to spreadsheets and PowerPoint presentations.
Even if you are like me, where my desktop PC is primarily for work, adding some lights and style can make mundane tasks that much more fun.