For many men, engagement ring shopping was one of the most stressful as well as enlightening experiences of our adult lives. There are so many options that it is a bewildering task for a guy who has never before thought about purchasing jewelry. With youthful excitement and limited budgets though, many young men simply pick a ring and diamond that just "looks good" and is affordable. The second time around though, whether as a vow renewal or a new wedding, there is time to consider other options when it comes to diamond cuts so you can get her a truly unique engagement ring.
Did you know that over two million weddings take place in the U.S. every year? That's a ton! While no two weddings are completely alike, making your upcoming nuptials feel special and unique can be difficult. Luckily, if you're determined to stand out from the crowd, you can start with your engagement ring. Here are the top unique diamond cuts and shapes to consider for your engagement ring.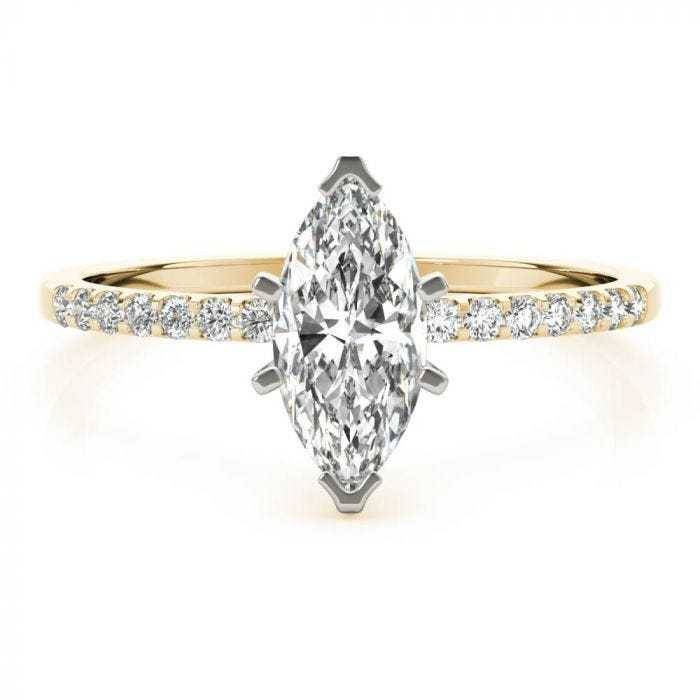 Marquise-Cut Diamonds
The marquise-cut is one of aristocratic elegance and sophistication. It has an air of worldliness and refinement that emanates from its sharpened points at either end. The elongated body of a marquise diamond resembles the aerial view of a ship.
Some believe this cut has royal roots and is named after the royal lips of the Marquise de Pompadour. Royalty aside, the marquise-cut is a great choice for those who want a unique engagement ring that will look great on any finger.
When it is done right, the marquise-cut can maximize the face-up appearance of any diamond. Better still, as so much of the surface area of a marquise-cut diamond is face-up, it's a great option for those who want the appearance of a large diamond at the price of a small one. There are many variations of this cut, so be sure to do your research to determine which one best suits your tastes.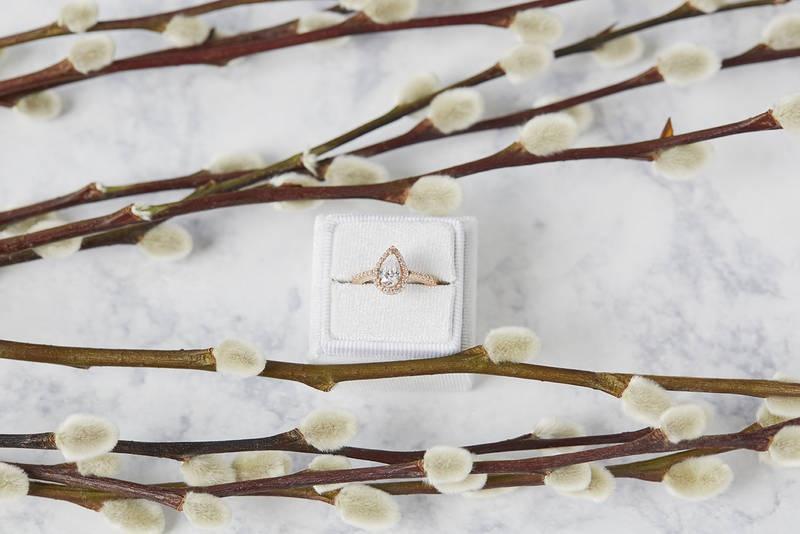 Pear-shaped Diamonds
Pear-shaped diamonds sometimes referred to as teardrop diamonds, are among the less popular choices for engagement rings. Though the reasons behind this low popularity score have nothing to do with its beauty.
Pear-shaped diamonds have a sort of understated beauty and elegance that can be attributed to their unique shape. The rounded head flowing into a teardrop's point makes a pear-shaped diamond the perfect choice for anyone looking for a distinct yet stylish center stone.
You'll find that this fancy-cut diamond has many advantages, including an ability to conceal inclusions. This will enable you to get the most bang for your buck, especially if you're purchasing a raw diamond to be cut into this shape.
Unfortunately, the same can't be said about pear-shaped diamonds' ability to conceal or enhance color. You'll have to opt for a diamond with little to no color to maximize the aesthetic of any pear-shaped diamond. Additionally, if you want to ensure your ring's safety, be sure to pair your pear-shaped diamond with the right setting, such as the V-prong, which will help secure the point.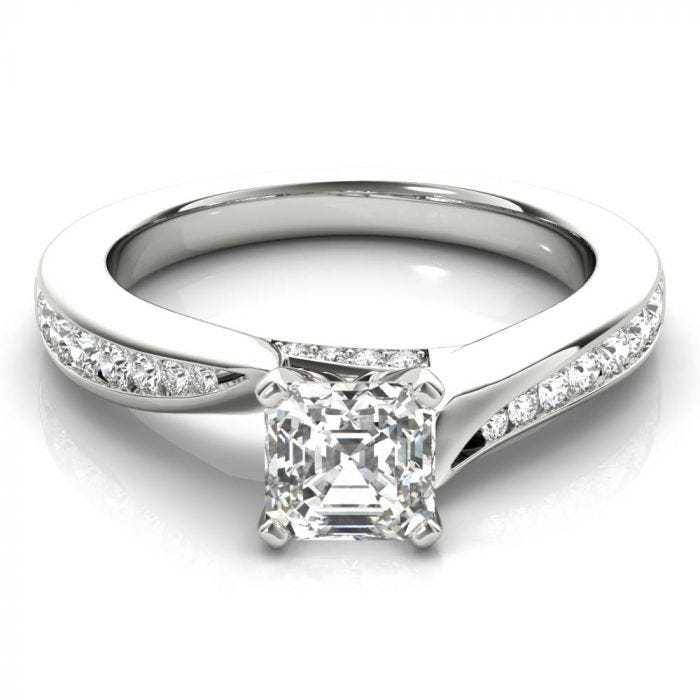 Asscher-Cut Diamonds
This cut is truly vintage, clocking in at over a century old, as it was developed in 1902 by Joseph Asscher. However, it didn't become popular until the Art Deco period nearly thirty years later.
That said, it's been a long time since the Asscher-cut was considered a common cut for engagement rings. That's what makes it the perfect choice for anyone that wants to boast a truly rare look with their engagement ring.
There are two Assher-cut varieties: the classic Asscher-cut and the Royal Asscher. Both varieties are similar in aesthetics. The biggest difference is that the Royal Asscher-cut features an additional sixteen facets that enhance the diamond's appearance and allow it to catch more light.
Asscher-cut diamonds feature step-cuts that create the illusion of depth within a diamond, which is very similar to the more popular emerald diamond cut. However, this design means that both color and inclusions are not well hidden by an Asscher-cut. You'll have to go with a diamond with good clarity and color rating to maximize this cut's appearance.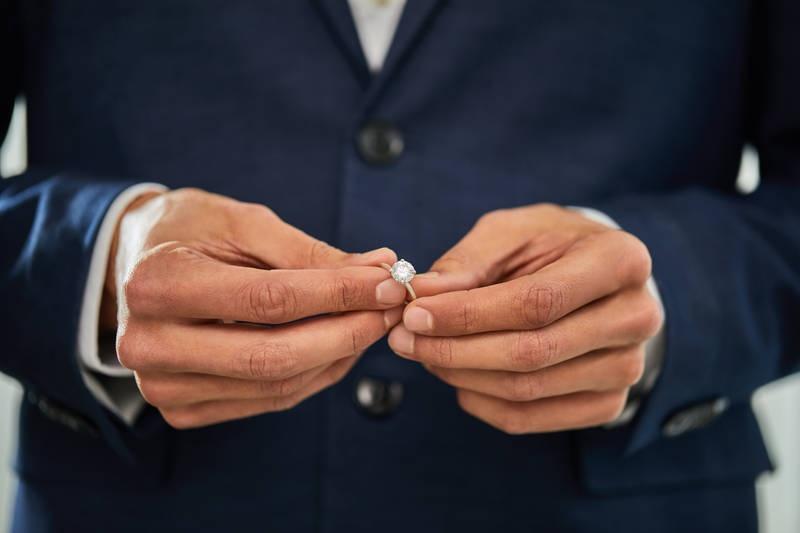 Conclusion
Luckily, finding a unique diamond cut or shape can be as easy as looking them up on your smartphone. Just be sure to do your research. You don't want to walk away with a poorly-cut diamond!